Lamborghini - page 35
Lamborghini Cheetah
1/24 by Bburago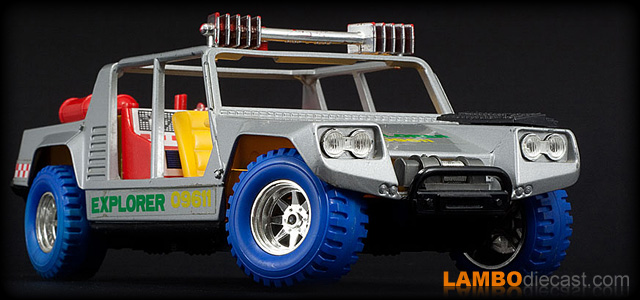 The very rare 1/24 scale model of the Lamborghini Cheetah by Bburago, this is their Explorer version.
Lamborghini Cheetah
1/24 by Bburago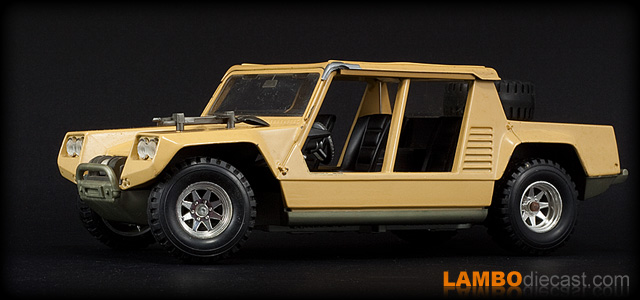 Back in the Eighties Bburago released a 1/24 scale model on the unique Lamborghini Cheetah ... I finally managed to add one to the collection.
Lamborghini Aventador LP700-4
1/18 by FrontiArt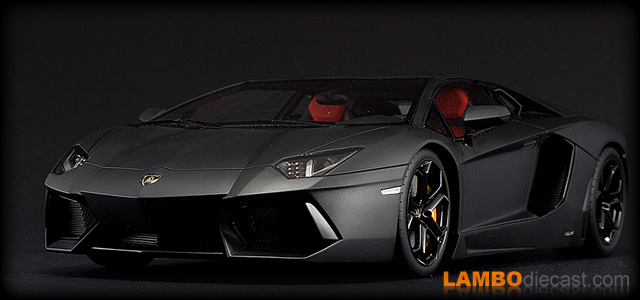 This is a 1/18 scale model from FrontiArt on the new Lamborghini Aventador ... in mat black !
Lamborghini Miura P400
1/18 by Anson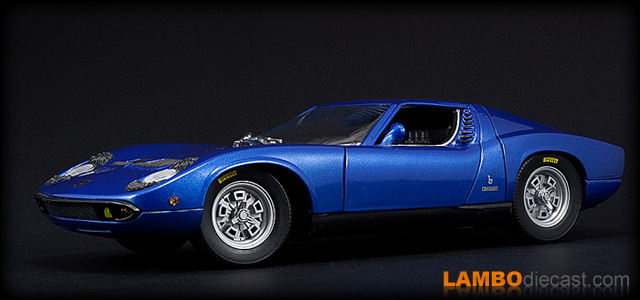 These Anson models are not too hard to locate, but this blue Miura P400 in 1/18 has been hiding from me for a while ... finally managed to add it.
Lamborghini Diablo 2wd
1/64 by Unknown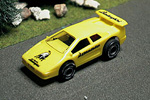 This Diablo model even has a pull-back engine so it can ride ...
Lamborghini Diablo 2wd
1/64 by Hotwheels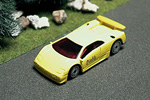 Hotwheels made several shades of the Lamborghini Diablo in their 1/64 scale.
Lamborghini Diablo 2wd
1/18 by Mira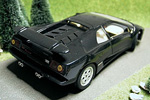 Not the best model out there, but these Mira models are very hard to locate these days.
Lamborghini Diablo 2wd
1/18 by Bburago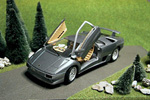 Yet another shade from Bburago on the Lamborghini Diablo, this grey metallic does suit the car well to be honest.
Lamborghini Diablo 2wd
1/43 by Unknown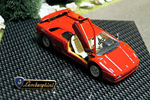 A rather nicely detailed 1/43 scale version of the Lamborghini Diablo finished in the classic red over tan.
Lamborghini Diablo 2wd
1/87 by Unknown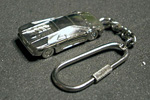 A very nice key chain with a silver plated Lamborghini Diablo model
Lamborghini Diablo Roadster
1/43 by Provence Moulage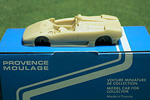 A very rare 1/43 resin kit made by Provence Moulage on the Lamborghini Diablo Roadster prototype.
Lamborghini Diablo VT
1/87 by Unknown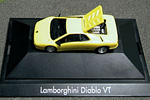 A very small scale model car on the Lamborghini Diablo VT
Lamborghini Diablo SE30 Jota
1/18 by Maisto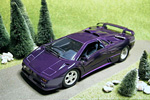 Only one builder released a 1/18 scale version of the impressive Lamborghini Diablo SE30 Jota
Lamborghini Espada Series I
1/64 by Siku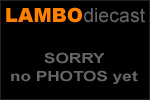 Hard to find these days, the Silu toy car based on the Lamborghini Espada
Lamborghini Espada Series II
1/43 by SMTS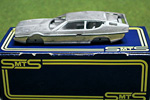 A white metal kit on the Lamborghini Espada in 1/43 scale.