Lamborghini - page 66
Lamborghini Urraco Rally
1/64 by Kyosho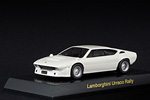 A plain white body version of the Lamborghini Urraco Rally might not exist, but this 1/64 model by Kyosho does look amazing like this.
Lamborghini Murcielago R-GT
1/64 by Kyosho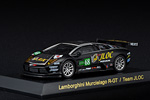 This amazing looking black Lamborghini Murcielago R-GT was driven by the JLOC in the Japanese GT1 series.
Lamborghini Murcielago R-GT
1/64 by Kyosho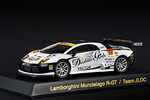 Another livery on this white Lamborghini Murcielago R-GT nicely reduced in scale to 1/64 by Kyosho.
Lamborghini Murcielago R-GT
1/64 by Kyosho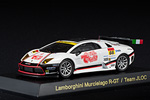 The race version of the Lamborghini Murcielago, the R-GT was also used by the JLOC for the Japanese GT1 racing series.
Lamborghini Concept S
1/43 by Mondo Motors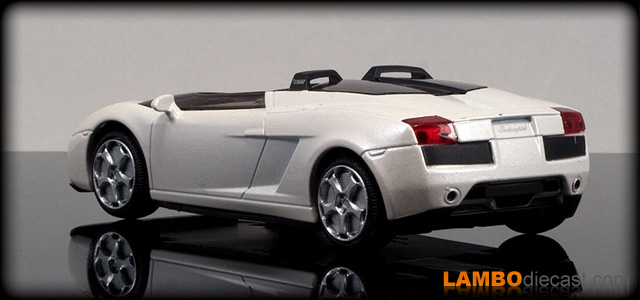 The nice 1/43 scale model by Mondo Motors on the one of a kind Lamborghini Concept S
Lamborghini Diablo 2wd
1/24 by Tonka Polistil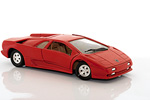 More a toy than a collector model, the 1/24 scale model on the Lamborghini Diablo by Tonka Polistil.
Lamborghini Diablo 2wd
1/24 by Testors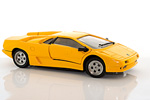 A metal kit on the Lamborghini Diablo produced by Italian based Testors.
Lamborghini Diablo JGT-1
1/43 by GP Collection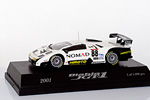 A high end race car based on the Lamborghin Diablo, the JGT-1 was used in Japan, this amazing 1/43 scale model is actually rather rare.
Lamborghini Gallardo Spyder
1/32 by Bburago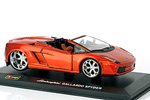 A very nice, slightly tuned version of the Lamborghini Gallardo Spyder made by Bburago in small 1/32 scale.
Lamborghini P140
1/43 by Alezan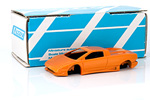 A very rare prototype in real life, and equally rare in scale model shape, this 1/43 model made by Alezan is very difficult to locate these days.
Lamborghini Countach LP400
1/43 by Minichamps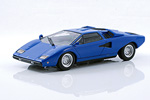 A very nice model of the legendary Lamborghini Countach in it's original LP400 shape, made by Minichamps in the collectible 1/43 scale.
Lamborghini Gallardo LP560-4
1/43 by Minichamps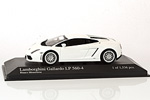 The very nice Gallardo LP560-4 has been reduced in scale many times, one of the builders is Minichamps who made this nice 1/43 model
Lamborghini Gallardo RG-3 Super GT07
1/43 by Ebbro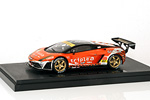 This amazing scale model depitcts the stunning Lamborghini Gallardo RG-3, a racing version driven in Japan, scale model in 1/43 made by Ebbro.
Lamborghini Murcielago JLOC Le Mans
1/43 by Ebbro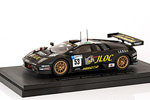 The magnificent 2007 edition of the Lamborghini Murcielago JLOC race car reproduced in 1/43 scale by Ebbro and finished in black
Lamborghini Murcielago JLOC Le Mans
1/43 by Ebbro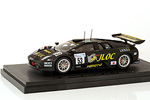 The black 2006 edition of the awesome Lamborghini Murcielago JLOC Le Mans version made by Ebbro in a nice 1/43 scale