Lamborghini - page 68
Lamborghini Diablo VT
1/24 by Fujimi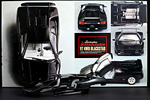 This 1/24 Fujimi kit was the first one on the market for the then new Lamborghini Diablo VT, black on white did look amazing.
Lamborghini Miura SVJ
1/24 by Tokyo Marui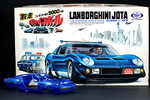 This blue Lamborghini Miura SVJ, it is not a Jota, from the Cannonball movie was released by Tokyo Marui as a 1/24 plastic model kit.
Lamborghini Countach LP500S
1/24 by Tamiya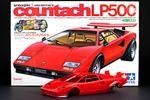 This red Lamborghini Countach LP500 S looks like the Walter Wolf special to be honest, this is a 1/24 scale plastic kit from Tamiya
Lamborghini Lola LC90
1/24 by Hasegawa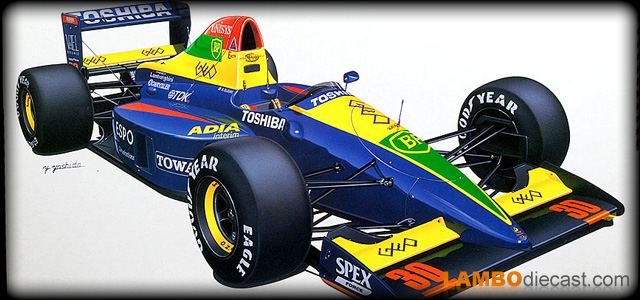 One of the rare Formula One cars powered by Lamborghini, the Lola LC90. This is a 1/24 scale kit released by Hasegawa
Lamborghini Miura P400
1/18 by Anson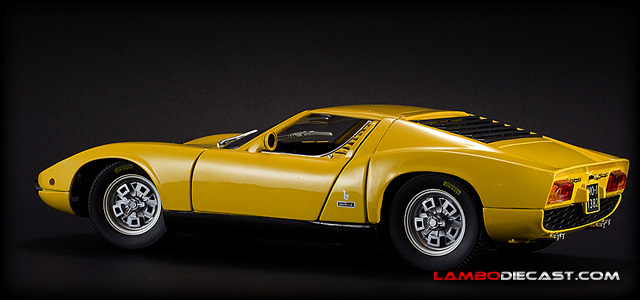 If you were looking for a nice, cheap model of the legendary Lamborghini Miura, look no further, this Anson made model is rather well finished and doesn't cost too much either.
Lamborghini Diablo 2wd
1/43 by Universal Hobbies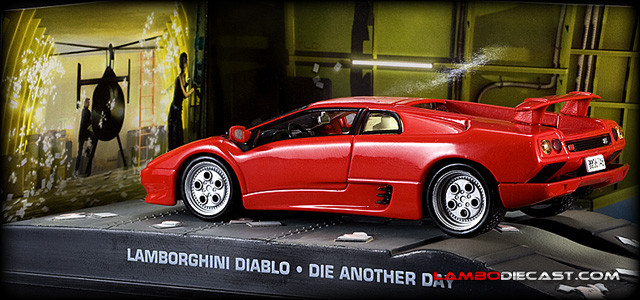 This really nice red Diablo is actually part of a James Bond collection as it was featured in the movie 'Die another day'. A very nice reproduction in 1/43 scale of this classic Lamborghini.
Lamborghini Gallardo LP560-4
1/43 by Minichamps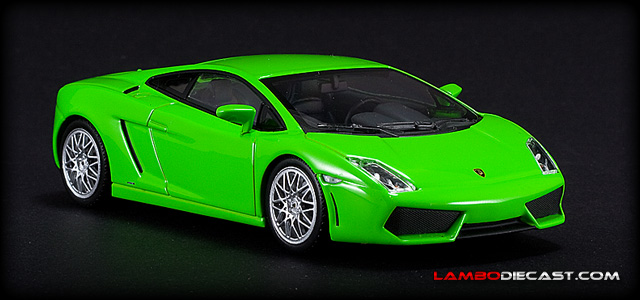 A rather nice version of the popular Gallardo LP560-4, made in 1/43 scale by Minichamps it is part of a special edition from the Top Gear show ... and the Stig comes with it.
Lamborghini Gallardo LP560-4
1/18 by AUTOart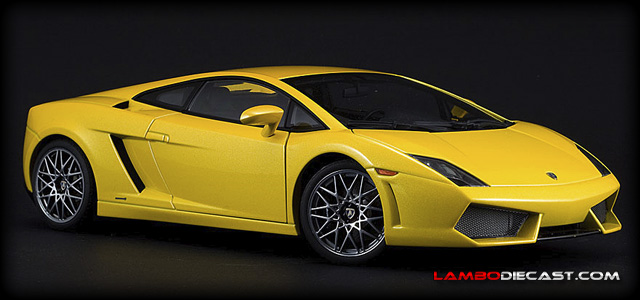 Finally the stunning Lamborghini Gallardo LP560-4 model is available as a 1/18 scale car, made by AutoArt we can rest assured the details have been taken care of.
Lamborghini Murcielago R-GT
1/24 by Motorama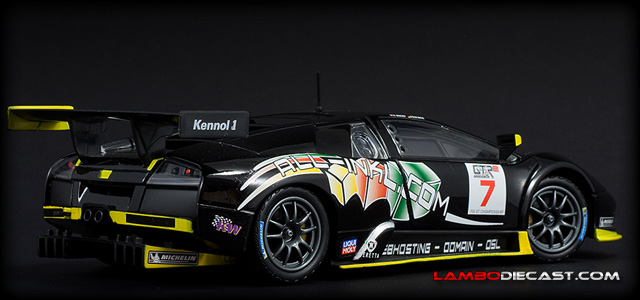 Yet another 1/24 scale model of the legendary Lamborghini Murcielago R-GT, this time the black edition with the All-Inkl.com sponsoring on the side.
Lamborghini Countach LP400S
1/24 by Fabbri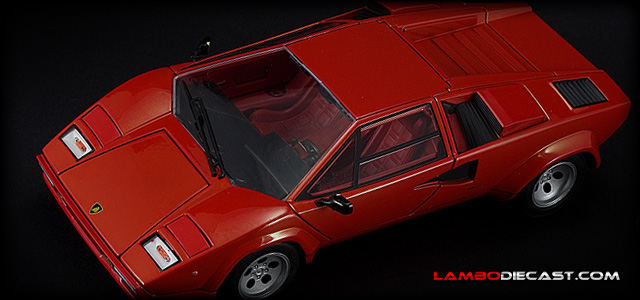 This is a 1/24 scale model of the magnificent Countach LP400S model, actually the S2 model as it features the flat wheels.
Lamborghini Gallardo SE
1/18 by Norev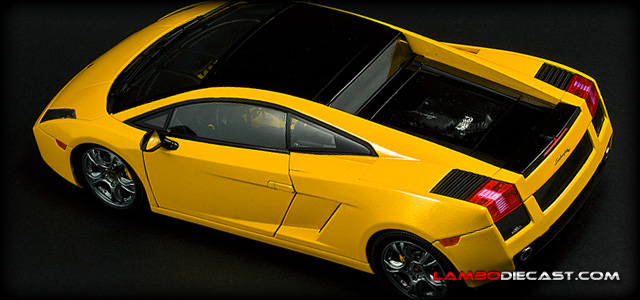 The first 1/18 scale model for the Lamborghini Gallardo SE was introduced by French based scale car builder Norev.
Lamborghini Reventon
1/18 by MR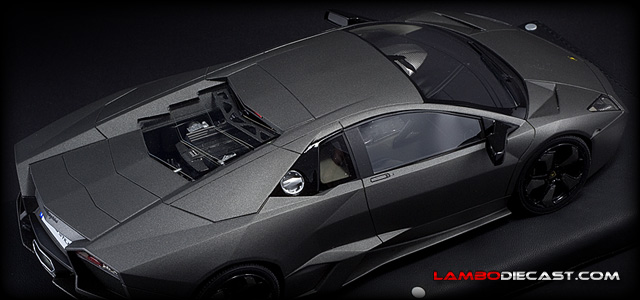 This is probably the most sought after 1/18 scale model of the legendary, one million Euro Lamborghini Reventon, built by MR in very limited quantities it only keeps climbing in value.
Lamborghini Gallardo Superleggera
1/18 by AUTOart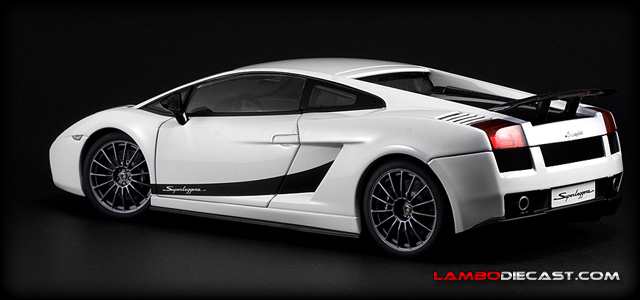 This stunning white example of the amazing Lamborghini Gallardo Superleggera, made into a near perfect 1/18 scale model by renowned AutoArt is actually my second color of this model.
Lamborghini Urraco P250
1/18 by Kyosho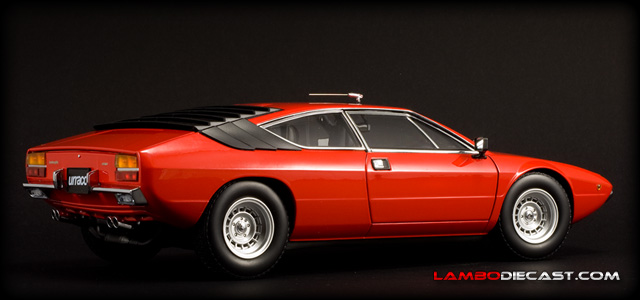 Finally a large scale 1/18 model of the classic V8 powered Lamborghini Urraco, the first entry level Raging Bull ever made that would eventually evolve into Jalpa and finally the Gallardo.
Lamborghini Countach LP400S
1/18 by Unknown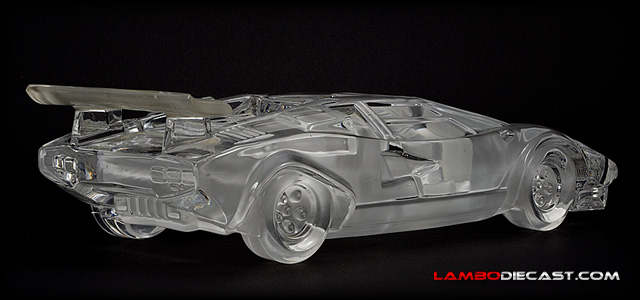 This very heavy scale model is not really a die cast but it is made entirely of crystal glass, very nicely done, and these days extremely rare.