Lamborghini - page 36
Lamborghini Acosta
1/43 by White Box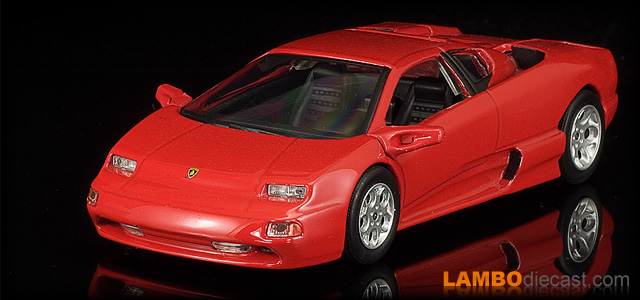 A rare scale model of the unique Lamborghini Acosta concept prototype shown in the factory museum
Lamborghini P132
1/43 by White Box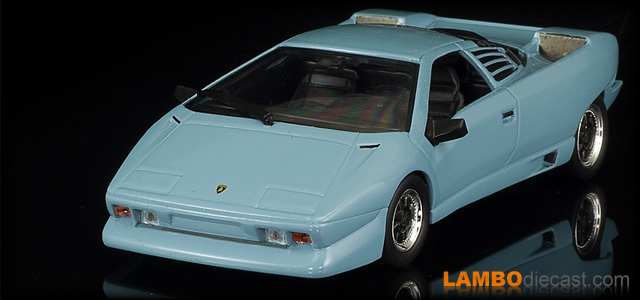 The Lamborghini P132 Prototype was built as a replacement for the Countach, this would later evolve into the Diablo
Lamborghini Miura SVJ Roadster
1/43 by White Box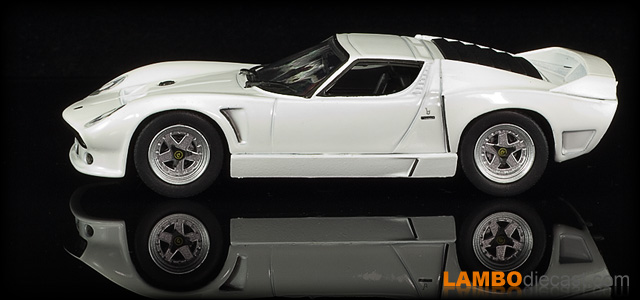 The Lamborghini Miura SVJ Roadster was originally finished in white and featured a massive rear wing.
Lamborghini P140
1/43 by White Box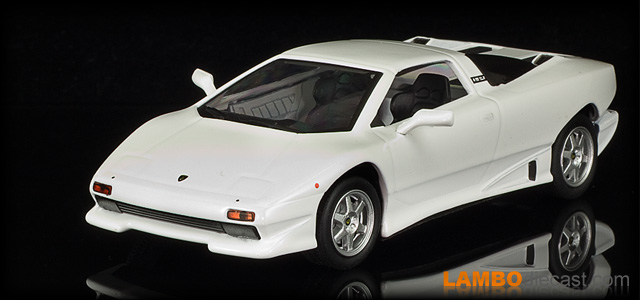 The Lamborghini P140 was a prototype meant to succeed the Jalpa, it never materialized into production until the Gallardo came around
Lamborghini Jalpa Spider
1/43 by White Box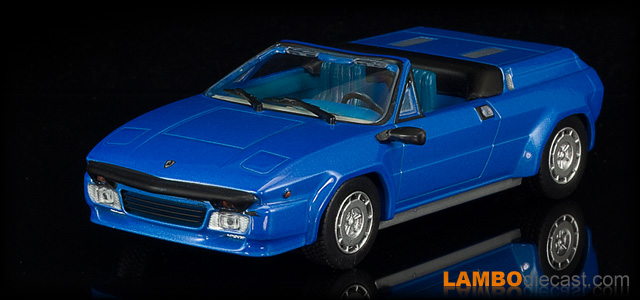 There are only two Lamborghini Jalpa Spider in the world, one of them is shown in the Ferruccio Lamborghini museum
Lamborghini Jarama SVR
1/43 by White Box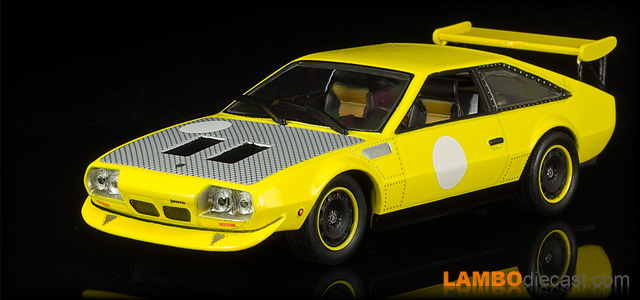 A very special race track version of the Lamborghini Jarama, currently on display at the Ferruccio Lamborghini museum
Lamborghini Sesto Elemento
1/64 by Hotwheels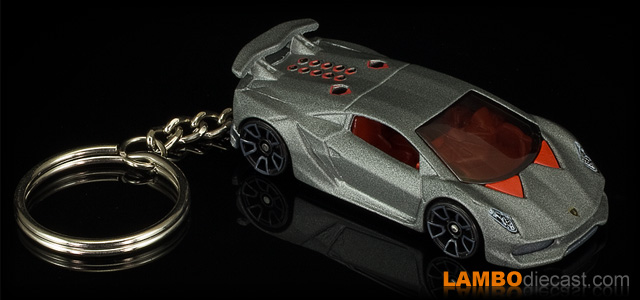 This is a keychain version of the Hotwheels made Lamborghini Sesto Elemento toy, very nicely done
Lamborghini Tractor DL 30C
1/43 by Universal Hobbies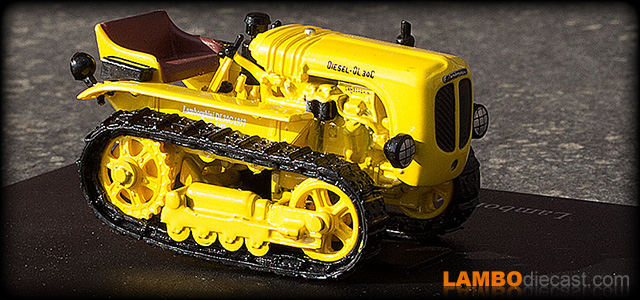 A very nice, small scale Lamborghini tractor, the DL30 C was built in 1957 and came with tracks instead of wheels, nicely scaled down by Universal Hobbies
Lamborghini Tractor Spark 190 T4i Cshift
1/32 by Weise Toys
A very nice scale model of a 2015 Lamborghini tractor, a must have in my collection of Lamborghini scale models
Lamborghini Tractor Nitro 130 VRT
1/32 by Universal Hobbies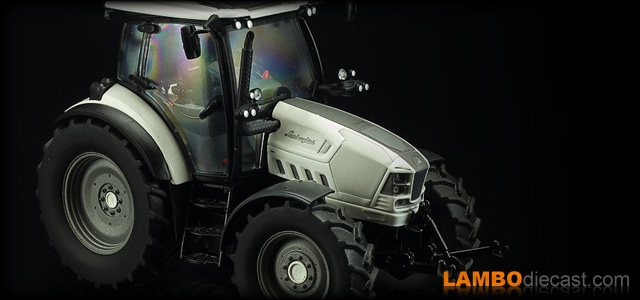 The Lamborghini Nitro 130 VRT is another modern tractor from Lamborghini Trattori finished in their new, white metallic shade.
Lamborghini Tractor R3 EVO 100
1/32 by ROS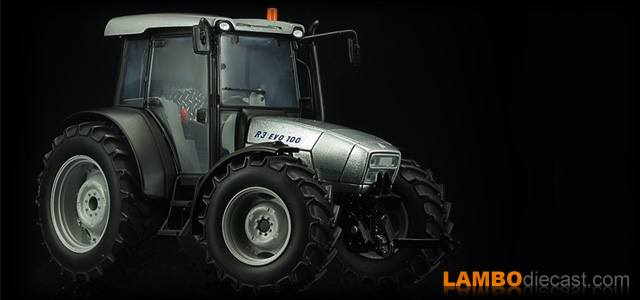 The Lamborghini R3 EVO 100 tractor is a smaller version of their large R8 model, but it is still a real Lamborghini
Lamborghini Tractor R6 165.7
1/32 by ROS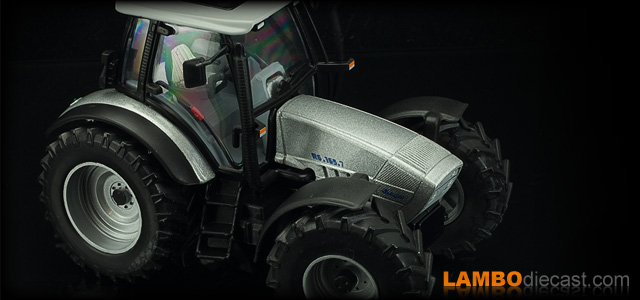 The Lamborghini R6 tractor might not be the largest they offer, but it is another big tractor from the famous Lamborghini Trattori company
Lamborghini Miura Jota
1/18 by Looksmart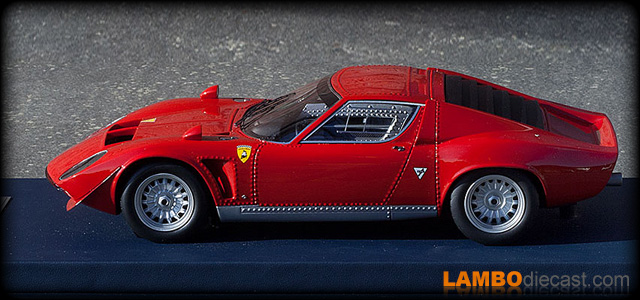 Finally there is a large 1/18 scale model of the famous Lamborghini Miura Jota, made by Looksmart as a sealed resin model it looks absolutely amazing
Lamborghini Aventador LP750-4 Superveloce
1/18 by Kyosho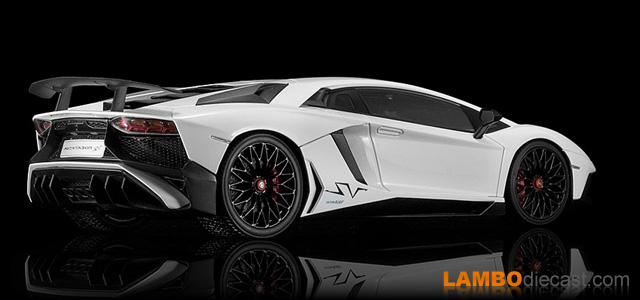 I really like a white Lamborghini, so when Kyosho also made their new Aventador LP750-4 Superveloce in Bianco Isis I couldn't resist ... and added it to my collection.
Lamborghini Aventador LP750-4 Superveloce
1/18 by Kyosho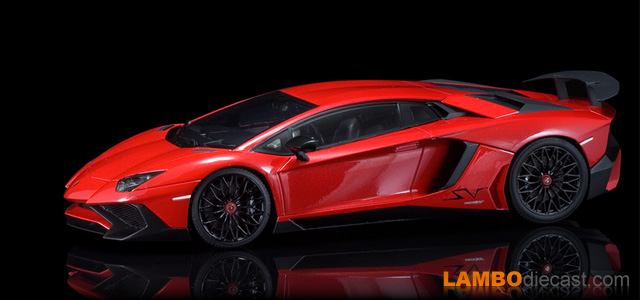 The impressive Lamborghini Aventador LP750-4 Superveloce in Rosso Bia nicely scaled down to 1/18 by Kyosho