LAMBOdiecast is constantly updating the selection of Lamborghini scale cars, books, and automobilia we have online, here we list our latest reviews from our personal collection, ranging from true collector's items, kits, diecast to toys, as long as it is related to Automobili Lamborghini SpA we will add it to our collection of model cars, books, factory brochures and official press kits.
1027 models with 7648 photos online.
our most recent REVIEWS
Lamborghini Aventador LB-Works Limited
1/18 by AUTOart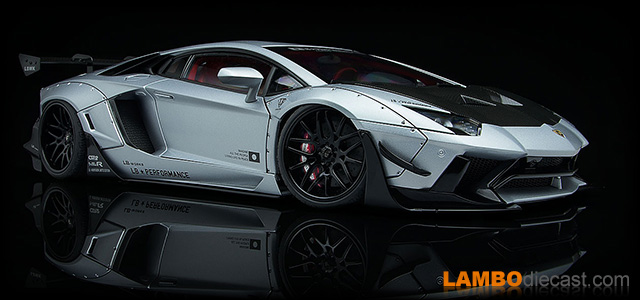 This is the color combination Kato-san came to the Geneva Motor Show with on the LB-Works Limited Edition Aventador, so when AUTOart released a 1/18 scale model, I just had to add it to my collection.
Lamborghini Urus
1/24 by Maisto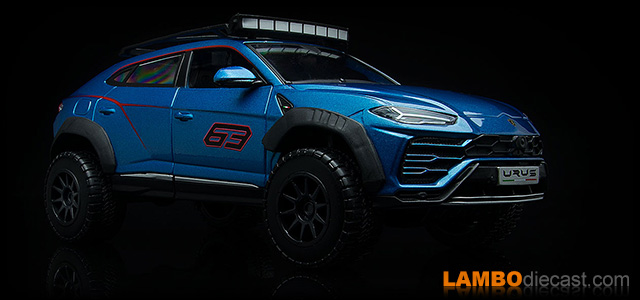 These 1/24 scale Maisto models aren't collector's items, but it's always nice to have something like this raised Lamborghini Urus in the collection
Lamborghini Huracan LP610-4
1/18 by Kyosho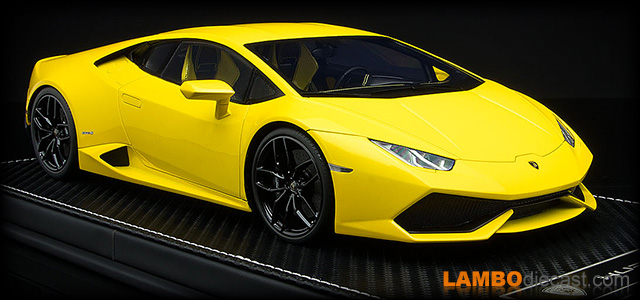 I saw this pearl yellow high-end Kyosho 1/18 version of the Lamborghini Huracan LP610-4 listed on eBay, and just couldn't resist adding it anymore, I've had my eye on the grey one for many years, but yellow is even nicer with the two-tone interior.
Lamborghini Aventador LB-Works Limited
1/18 by AUTOart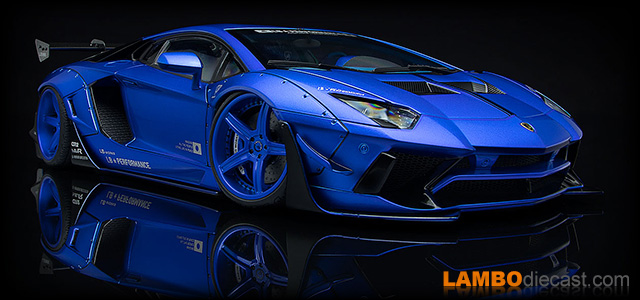 I wasn't going to add this all-blue AUTOart Lamborghini Aventador LB-Works limited, but after seeing the interior I just couldn't resist and get one for my collection anyway.
Lamborghini Diablo K.O.
1/18 by GT Spirit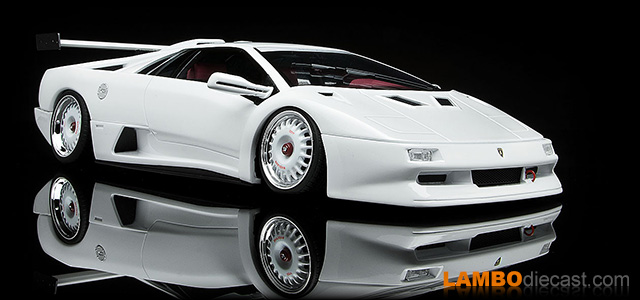 This low riding Lamborghini Diablo is custom-built from Japan, yes, this white 1/18 scale GT Spirit model does exist in real life.
Lamborghini Centenario LP770-4
1/18 by AUTOart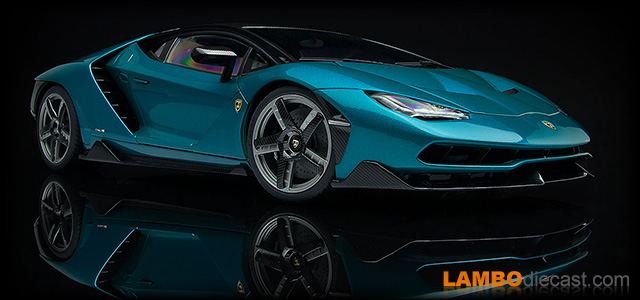 We all know Verde Artemis as the very special shade used by Lamborghini on their 40th Anniversary Murciélago edition, but AUTOart now released it on the Centenario too on a 1/18 scale, and it's still a great looking metallic paint.
Lamborghini Diablo GTR
1/18 by AUTOart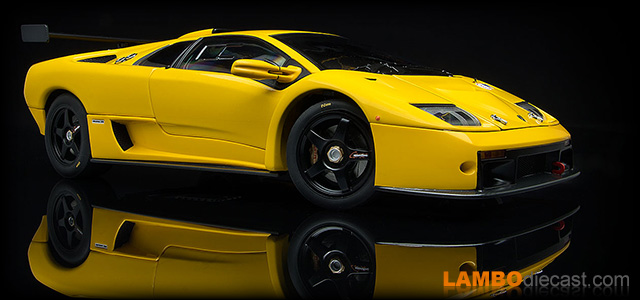 I specifically added this second yellow Diablo GTR from AUTOart on a 1/18 scale to my collection because this was their first release with the wrong side sill design.
Lamborghini Diablo GTR
1/18 by AUTOart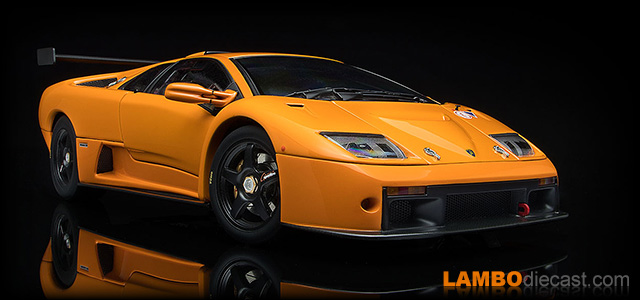 I just had to add this bright orange Lamborghini Diablo GTR in 1/18 scale by AUTOart to my collection, she's a classic diecast beauty
Lamborghini Aventador LB-Works
1/18 by AUTOart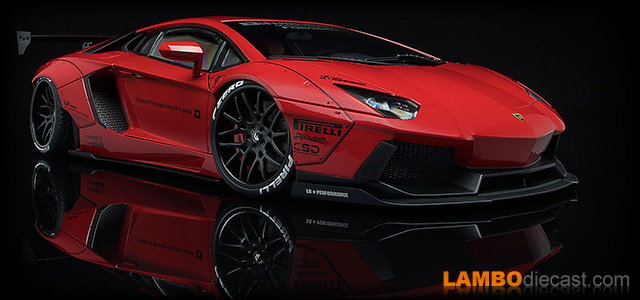 As usual, I got the first Lamborghini Aventador LB-Works from AUTOart in light blue, as that was the shade Kato-san used to present this car in real life, but this bright red shade looks amazing too.
Lamborghini Countach LP500S
1/18 by AUTOart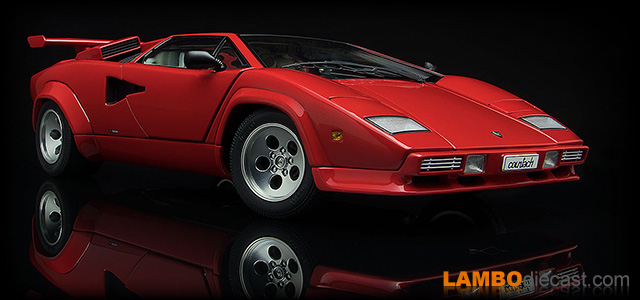 The original AUTOart 1/18 scale Lamborghini Countach LP500S has been sold out for many years now, adding this red over white one in amazing condition to my collection was a no-brainer, she's beautiful, and she marks the 1,000th model in my collection.