LAMBOdiecast is constantly updating the selection of Lamborghini scale cars, books, and automobilia we have online, here we list our latest reviews from our personal collection, ranging from true collector's items, kits, diecast to toys, as long as it is related to Automobili Lamborghini SpA we will add it to our collection of model cars, books, factory brochures and official press kits.
1331 models with 9456 photos online.
our most recent REVIEWS
Lamborghini Aventador LB-Works GT EVO
1/18 by Ivy Models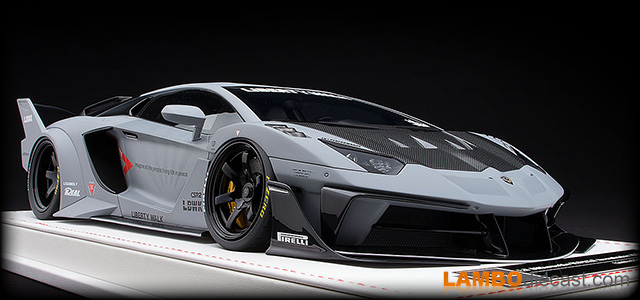 I have to admit I was a bit worried about adding this third Ivy Models Lamborghini to my collection after seeing the LB-Silhouette Huracan, but this new Aventador GT EVO is on a totally different level altogether, it is stunning.
Lamborghini Huracan STO
1/14 by Clementoni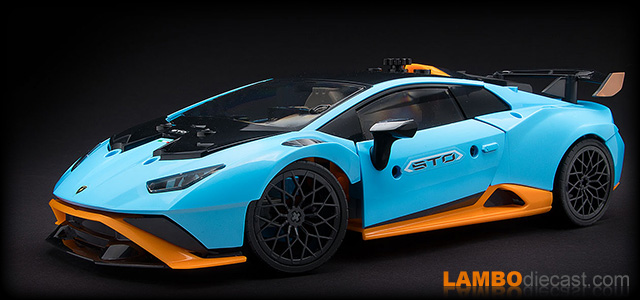 I had my eye on this kit from Clementoni on the Lamborghini Huracan STO for a while now, but usually, I found the Italian version, recently this Dutch release became available, so I've added it to the collection.
Lamborghini Sian FKP 37
1/18 by MR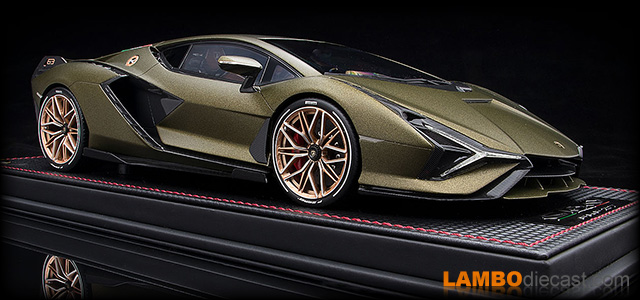 The original Lamborghini Sian FKP37 show car from the IAA show in Frankfurt, finished in Verde Gae, recreated as an amazing 1/18 scale model by MR
Lamborghini Countach LP400
1/18 by Kyosho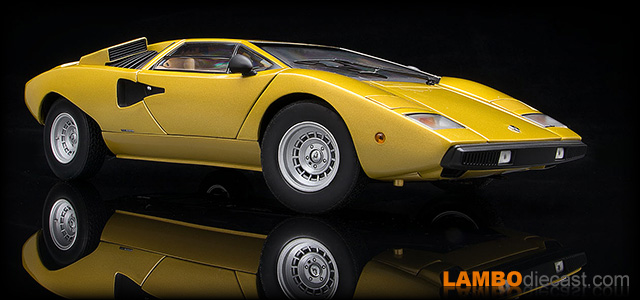 I have been looking for this gold Lamborghini Countach LP400 made by Kyosho on a 1/18 scale for a very long time, finally, I've found one listed for sale.
Lamborghini Huracan LB-Works Silhouette
1/18 by Ivy Models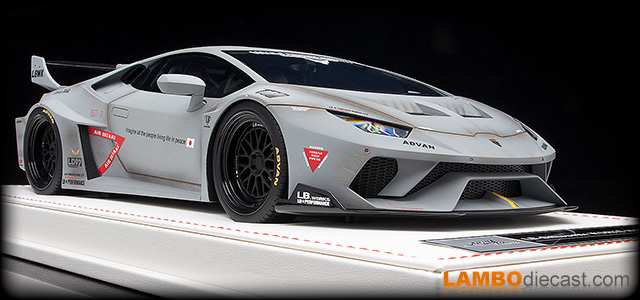 I rather like the 'Fighter Grey' livery on cars from Liberty Walk, so when I found this Ivy Merit version of the LB-Silhouette WORKS Huracan GT I just couldn't resist adding it to the five AUTOart models I already owned.
Lamborghini Aventador LP750-4 Superveloce
1/18 by MR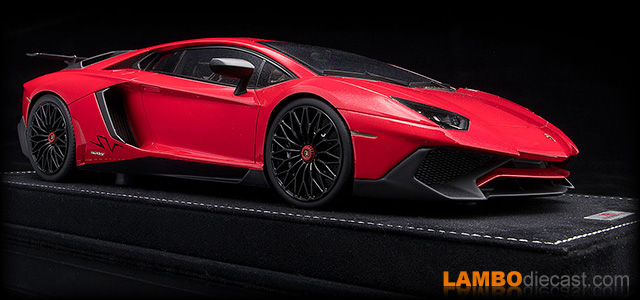 The Lamborghini Aventador LP750-4 Superveloce is one of my absolute favorite models in the series, and especially in the new, glittered Rosso Bia paint that was developed specifically for this model, I finally managed to add the MR 1/18 scale.
Lamborghini Huracan Sterrato
1/18 by MR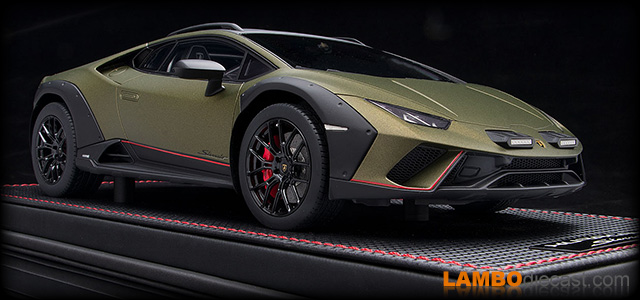 The Lamborghini Huracan Sterrato might not be everyone's favorite model from Sant'Agata, but in this special Verde Gea shade from MR on a 1/18 scale I have to admit it looks pretty good
Lamborghini Aventador SVJ
1/18 by AUTOart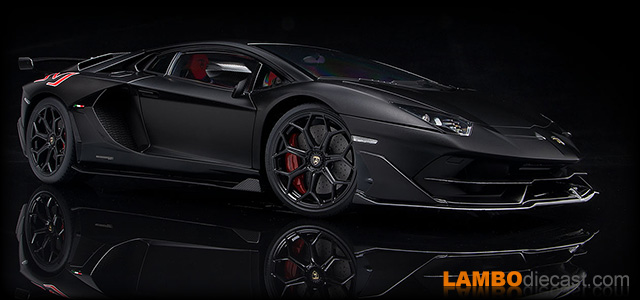 I for one really like Nero Nemesis on a Lamborghini, and this new AUTOart release on the Aventador SVJ in this shade is no different, it is a stunning car, with a custom red SVJ script and optional Rosso interior.
Lamborghini Aventador SVJ
1/18 by AUTOart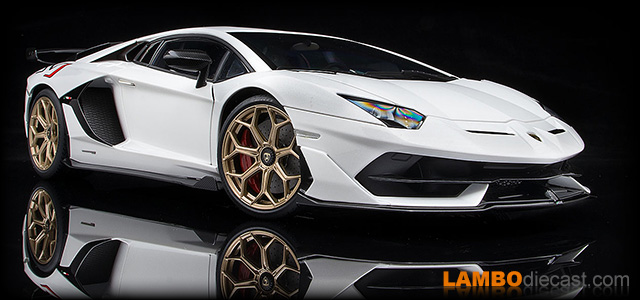 Bianco Asopo looks amazing on the Lamborghini Aventador SVJ, and those white seats and bronze wheels are just the icing on the cake here from AUTOart on this 1/18 scale model.
Lamborghini Huracan LB-Works Silhouette
1/18 by AUTOart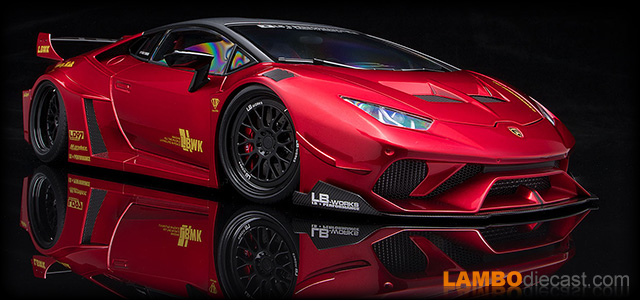 AUTOart simply calls this red on this new Liberty Walk LB Silhouette Works Huracan GT, but it sure looks a lot like Rosso J or Rosso Efesto, and personally, I love this shade.