LAMBOdiecast is constantly updating the selection of Lamborghini scale cars, books, and automobilia we have online, here we list our latest reviews from our personal collection, ranging from true collector's items, kits, diecast to toys, as long as it is related to Automobili Lamborghini SpA we will add it to our collection of model cars, books, factory brochures and official press kits.
1246 models with 9033 photos online.
our most recent REVIEWS
Lamborghini Huracan EVO
1/18 by AUTOart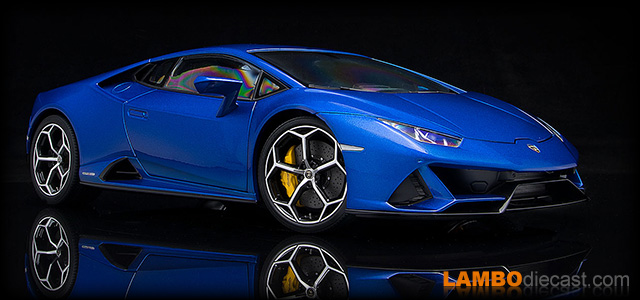 Personally, I love Blu Nethuns, a very dark blue metallic shade that has been around for many years in the Lamborghini catalog, this 1/18 scale AUTOart Huracan EVO wears it with proud.
Lamborghini Huracan EVO
1/18 by AUTOart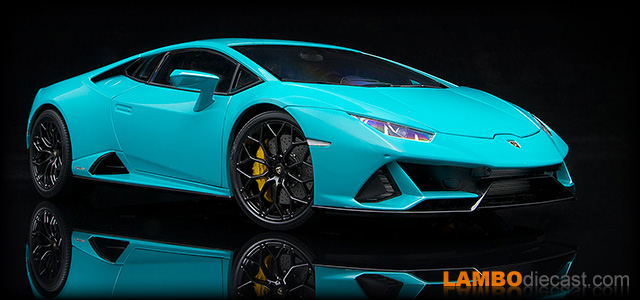 The brand new Lamborghini Huracan EVO on a 1/18 scale from AUTOart, the Blu Glauco finished one, a rather special shade of blue, some love it, some don't.
Lamborghini Countach LP400S
1/18 by Kyosho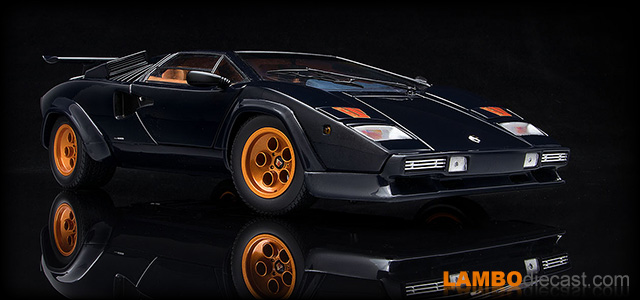 Kyosho finally released the iconic Lamborghini Countach that was specifically built for Walter Wolf, this was his third custom Countach, and the one shown at the Geneva Motor Show as the first Countach LP400S
Lamborghini Aventador SVJ Roadster
1/18 by Eidolon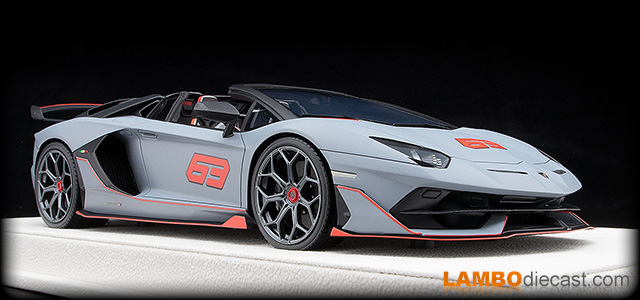 This is the very special Lamborghini Aventador SVJ 63 Roadster, in the original matt grey press release livery, almost perfectly recreated by Eidolon/MakeUp on a 1/18 scale.
Lamborghini Countach LP500S
1/18 by Kyosho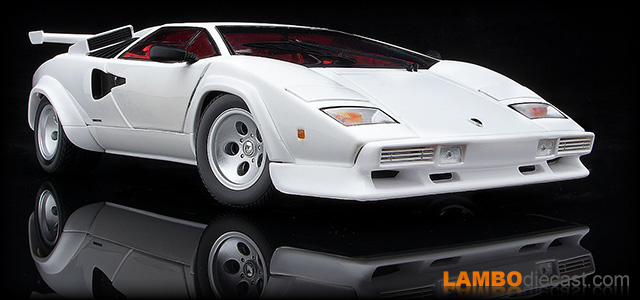 I already own the classic white-on-white Lamborghini Countach LP500S from Kyosho on a 1/18 scale for many years, but this new release comes with an amazing red interior, and it looks amazing, I love it.
Lamborghini Countach Quattrovalvole
1/18 by Kyosho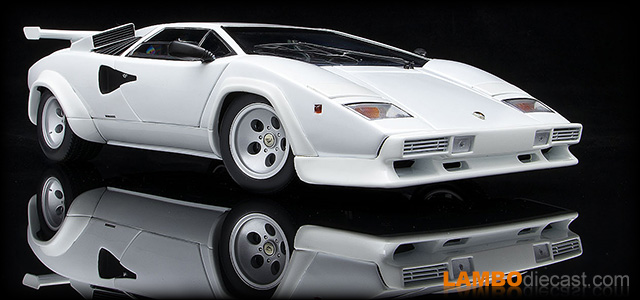 Finally, the white-on-black Lamborghini Countach Quattrovalvole on a 1/18 scale from Kyosho joins her blue sibling, after many years of looking for this rare classic diecast.
Lamborghini Mansory Cabrera
1/18 by Timothy & Pierre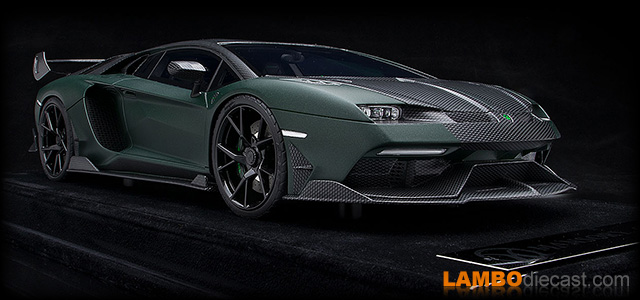 The Mansory Cabrera is a complete restyle of the Lamborghini Aventador SVJ, this Timothy & Pierre official Mansory 1/18 scale model depicts the carbon fiber green unit of the real car.
Lamborghini Diablo SV
1/18 by Welly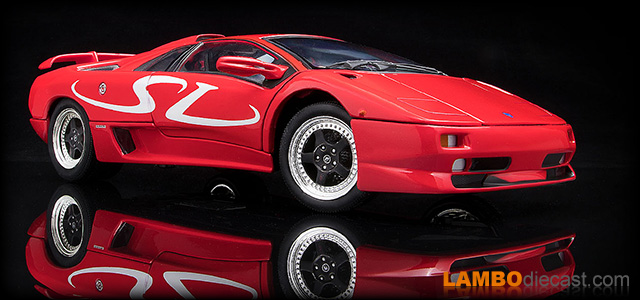 It took me several years to finally track down the red version of the 1/18 scale Welly-made Lamborghini Diablo SV, this shade is extremely rare it seems, but I managed to add one to the collection now.
Lamborghini Huracan LP610-4
1/18 by Kyosho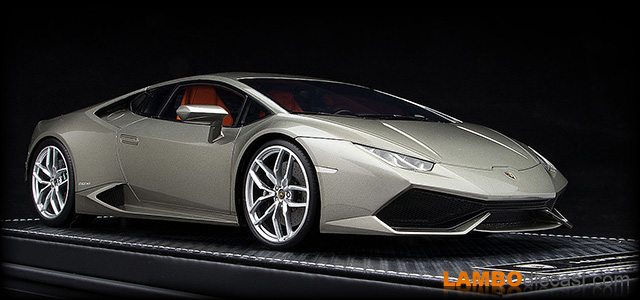 Many years ago Kyosho had FrontiArt build some high-end resin models on a 1/18 scale, there is the Lamborghini Veneno, but also the Huracan LP610-4, this one if the grey metallic one with an amazing orange interior.
Lamborghini Mansory Venatus
1/18 by Timothy & Pierre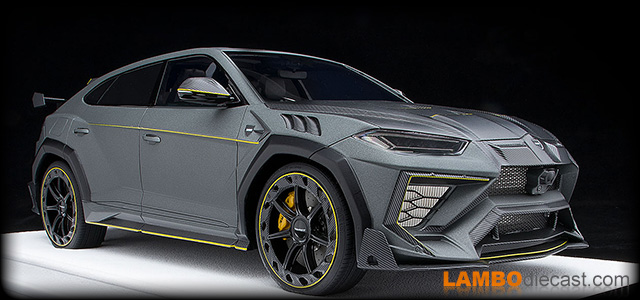 Mansory created one of the wildest looking Lamborghini Urus in the world, the Venatus, also available as an EVO edition, which this satin grey one from Timothy & Pierre on a 1/18 scale is.