LAMBOdiecast is constantly updating the selection of Lamborghini scale cars, books, and automobilia we have online, here we list our latest reviews from our personal collection, ranging from true collector's items, kits, diecast to toys, as long as it is related to Automobili Lamborghini SpA we will add it to our collection of model cars, books, factory brochures and official press kits.
1231 models with 8895 photos online.
our most recent REVIEWS
Lamborghini Mansory Venatus
1/18 by Timothy & Pierre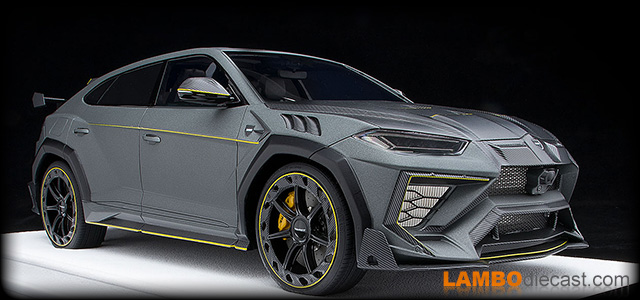 Mansory created one of the wildest looking Lamborghini Urus in the world, the Venatus, also available as an EVO edition, which this satin grey one from Timothy & Pierre on a 1/18 scale is.
Lamborghini Huracan STO
1/18 by Rastar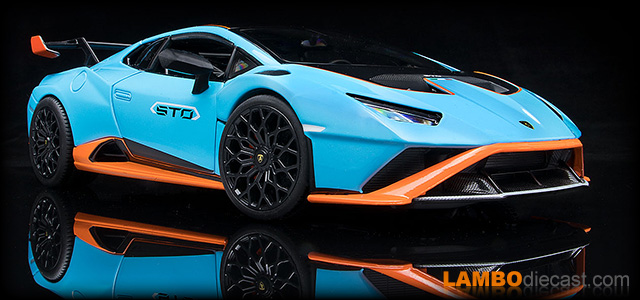 To date, only MR released the impressive Lamborghini Huracan STO on a 1/18 scale, and it's sealed, but now there is a Rastar model too, that opens up, and it is rather nice in fact.
Lamborghini Murcielago LP670-4 SV
1/18 by AUTOart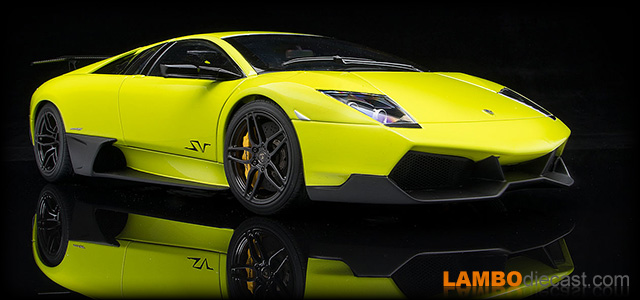 Finally, I could add the 10th and final shade to my collection on the AUTOart 1/18 scale Lamborghini Murciélago LP670-4 Super Veloce, finished in Verde Scandal.
Lamborghini Diablo SVR
1/18 by AUTOart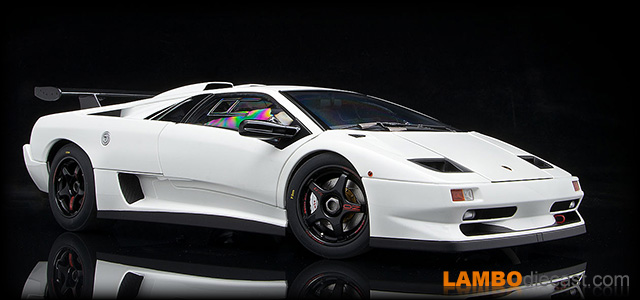 I was really looking forward to the AUTOart 1/18 Lamborghini Diablo SVR in Impact White, and with the red seat this is really a stunningly beautiful model.
Lamborghini Aventador LP750-4 Superveloce
1/18 by Kyosho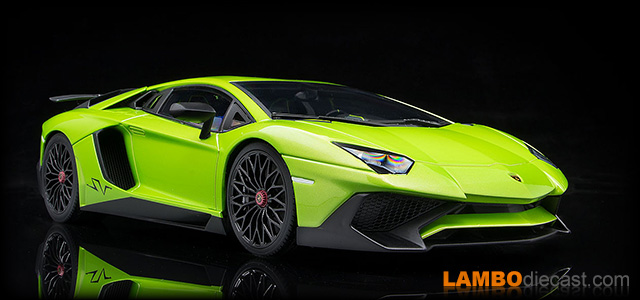 It took me a few years, but I finally was able to add the bright green metallic Lamborghini Aventador Superveloce from Kyosho to the collection, and she looks amazing.
Lamborghini Diablo SVR
1/18 by AUTOart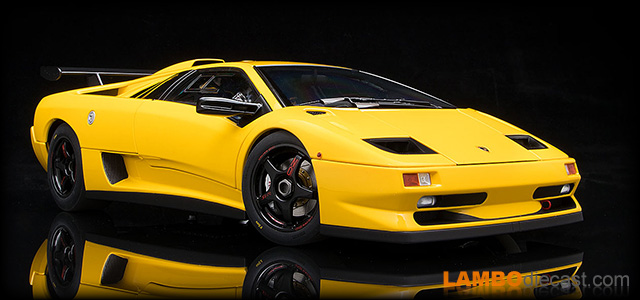 This is the Super Fly Yellow shade on the AUTOart made 1/18 scale Lamborghini Diablo SVR, the race version of the famous Diablo SV
Lamborghini Diablo SVR
1/18 by AUTOart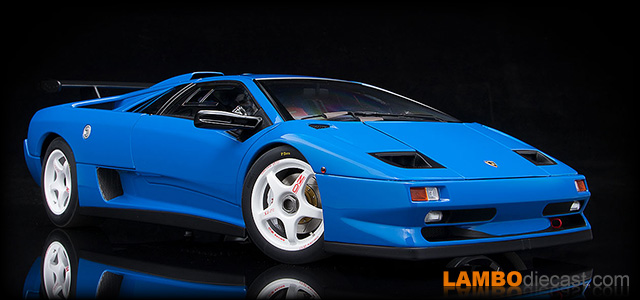 AUTOart calls this the Blu Le Mans on their 1/18 scale Lamborghini Diablo SVR, and she comes with a nice red OMP racing seat and white wheels.
Lamborghini Aventador Ultimae Roadster
1/18 by MR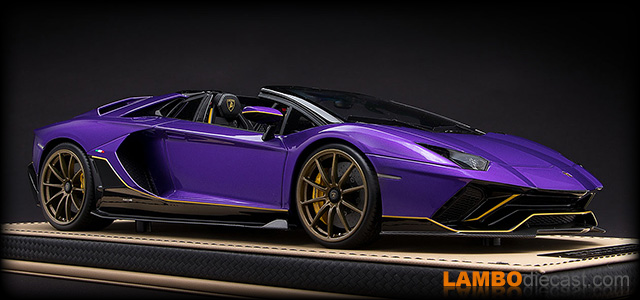 When I picked up the Blu Tawaret Aventador Ultimae Roadster from MR in 1/18 scale, the seller also had this Viola Pasifae in stock, I just couldn't resist and had to add this amazing spec to the collection too.
Lamborghini Countach LPI 800-4
1/18 by Maisto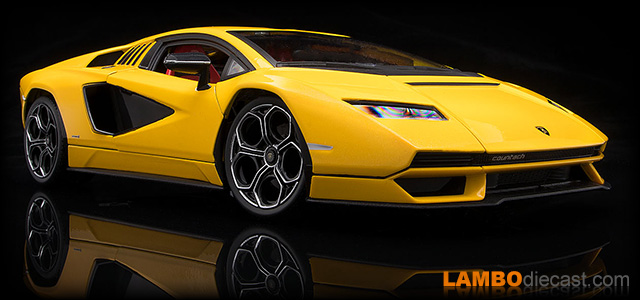 The original Lamborghini Countach from 1971 was yellow, so when Maisto released this shade on the new Countach LPI 800-4 I just had to add it to the collection.
Lamborghini Aventador LP720-4 Roadster
1/18 by MR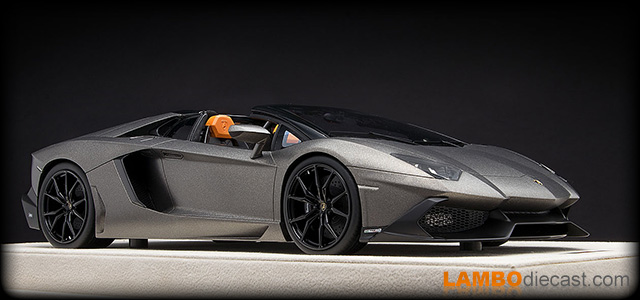 This is one of only 75 units MR made of the Lamborghini Aventador LP720-4 Roadster finished in Grigio Titans on a 1/18 scale, exactly how Lamborghini unveiled this 50th Anniversary edition.