I am not sure one of the 63 Lamborghini Sian that exists in real life was finished in what they call Nero Nemesis, or satin matt black, but when I found this Bburago model online I knew I just had to add it to the collection.
But there is a problem with Bburago in Europe, apparently, somewhere along the line there is a decision made that not all shades are to be imported, so while we did get the original Verde Gea shade from the Frankfurt IAA show, and a while later the red metallic and yellow to gold gradient ones, this matt black was just for the Far East market.
And it gets even worse, it seems they offer a Maisto version on some markets at a reduced price, but they don't have any side windows, unlike the models that do come to Europe.
So I was out of luck on this matt black version that I wanted to add, it was listed on eBay from the USA, China, or Japan ... but that would get me hit with massive import costs and expensive shipping fees, this made it economically insane to buy one ... until I found an auction from a seller in the Netherlands for this model.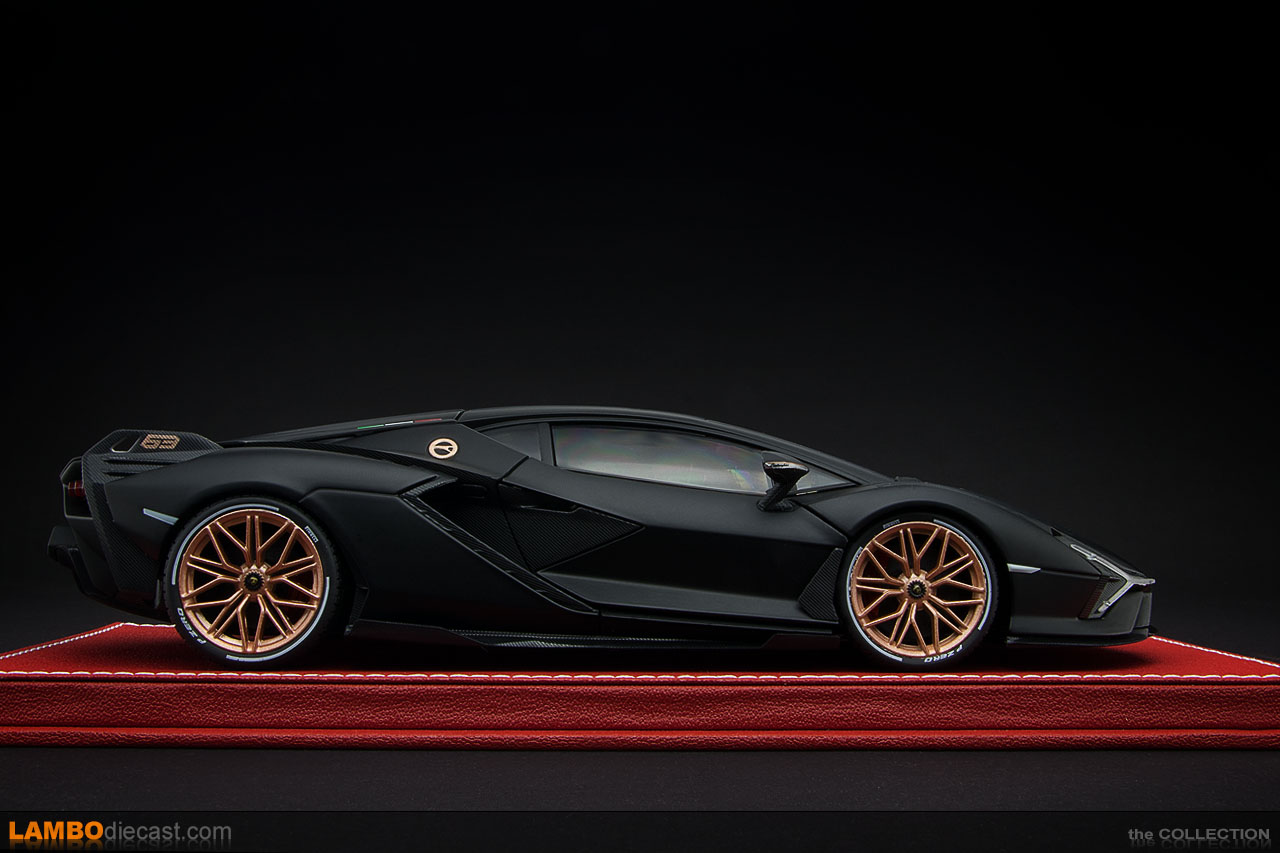 I managed to put in the winning bid, and a few days later I received this amazing looking model, inside a white box, complete with unreadable text, and fitted on a red plinth ... clearly a model imported from the Far East, but I was fine with that, this one looks great, and I love it.
What I did notice was the fact Bburago actually used darker tinted side windows on this model compared to the matt green metallic one, that's an amazing detail, and while I also like the bronze wheels on this black model, it would have been nice if they used the red interior from the metallic red version inside this black one.
The interior inside this matt black Lamborghini Sian by Bburago is the same one as the show car, a brown shade, and it looks ok inside a black car, it would have been so much more impressive with a red interior if you ask me.
Recently I've found out Bburago is planning to release a white Lamborghini Sian next year, I've already put in my order for it, at the price these are listed in Europe, a 1/18 scale Lamborghini Sian from Bburago is a no-brainer, these are amazing value for money, especially the models with the full side windows, I now have four different ones, and I love them.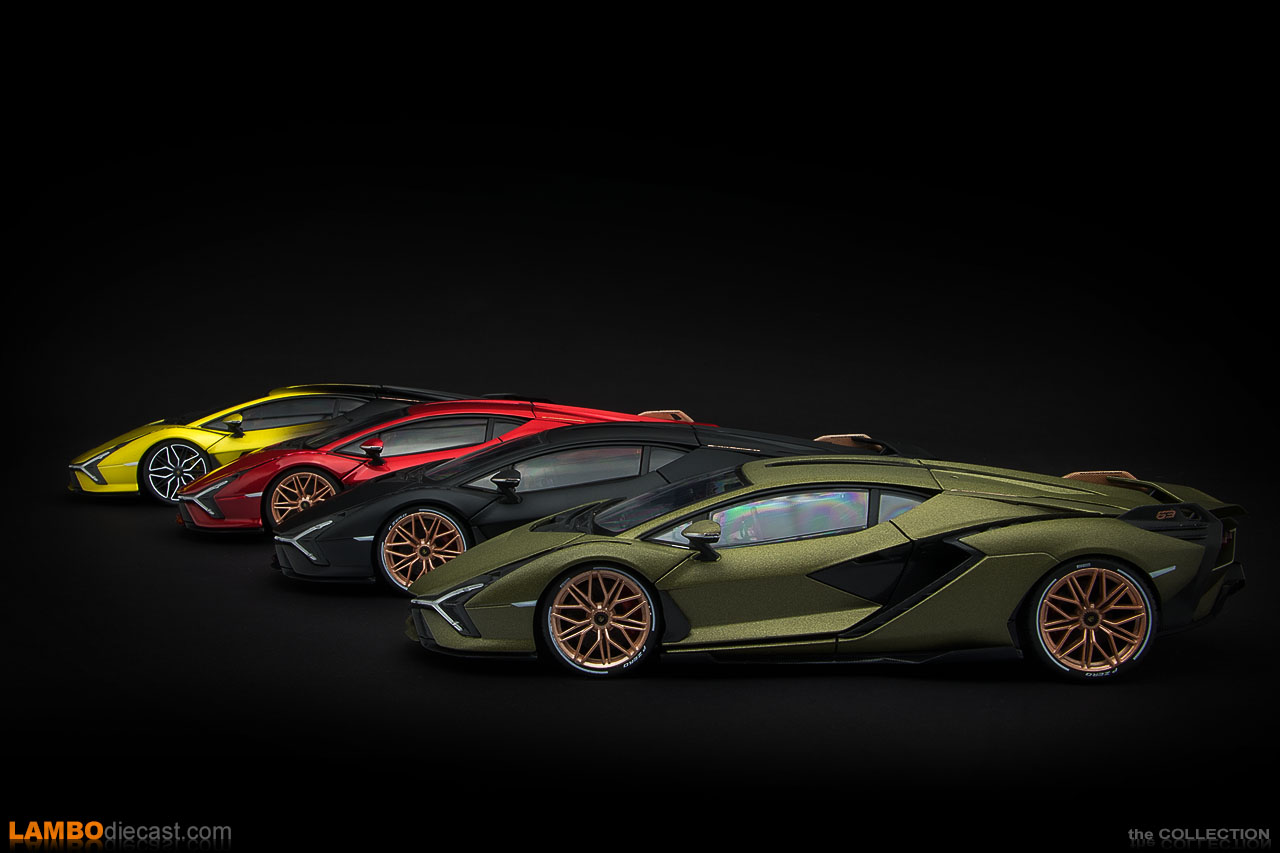 I can't wait for AUTOart to finally release their version, and I will probably get some of these high-end models too, but let's not forget I actually put in a pre-order for an MR made Sian back in September 2019 ... we are two years down the line, and still nothing ... honestly, I'm not even interested in adding the MR version anymore.
our RATING
| | | |
| --- | --- | --- |
| Exterior | | 7/10 |
| Interior | | 6/10 |
| Engine | | 6/10 |
| Accuracy | | 8/10 |
| Overall rating | | 7/10 |
Original price on September 21, 2021 : € 85