Lamborghini - page 40
Lamborghini Huracan LP610-4
1/64 by Hotwheels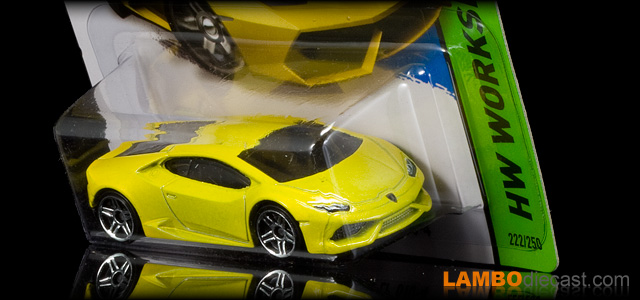 A nice little 1/64 scale Hotwheels on the Lamborghini Huracan LP610-4
Lamborghini Huracan LP610-4
1/64 by Hotwheels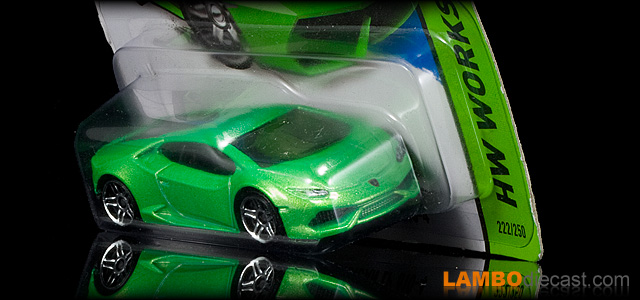 The green shade on this 1/64 scale Hotwheels Lamborghini Huracan looks a bit strange
Lamborghini Huracan LP610-4
1/18 by Kyosho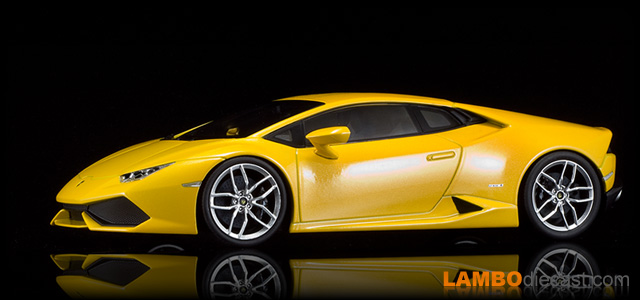 Kyosho released two shades in their sealed diecast series from Ousia, the Rosso Mars and this Giallo Taurus Lamborghini Huracan LP610-4
Lamborghini Huracan LP610-4
1/18 by Kyosho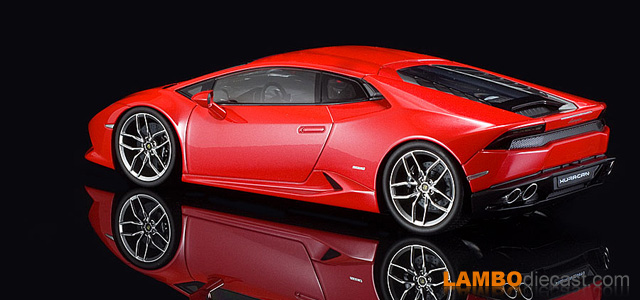 Another sealed model from Kyosho in 1/18 from their Ousia series, closed bodyshell diecast models ... this is the red metallic Rosso Mars version of the Lamborghini Huracan LP610-4
Lamborghini Veneno LP750-4 Roadster
1/18 by Kyosho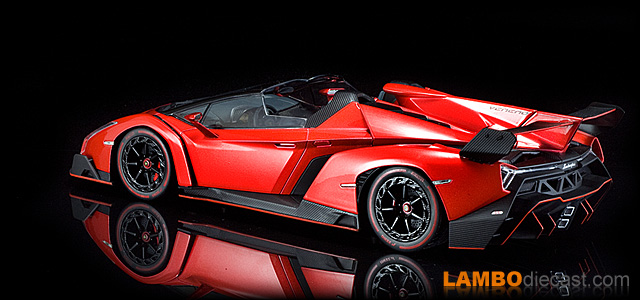 Kyosho has started with a new series of sealed models, one of these is the very special Lamborghini Veneno Roadster, finished in the great looking Rosso Veneno shade.
Lamborghini Veneno LP750-4
1/18 by AUTOart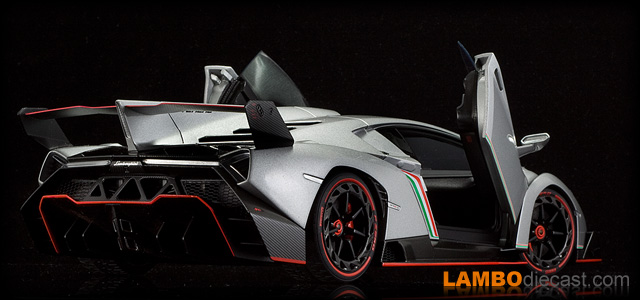 Finally the Lamborghini Veneno LP750-4 has been released by AutoArt, rather expensive but it turns out to be the best 1/18 scale model available.
Lamborghini Diablo VT 6.0
1/18 by APM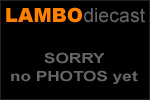 A resin kit of the final production version of the Lamborghini Diablo, the VT 6.0 edition.
Lamborghini Murcielago Roadster
1/43 by Speed Track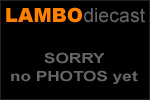 A nice toy depicting the amazing looking Lamborghini Murcielago Roadster version.
Lamborghini Gallardo 5.2
1/32 by NewRay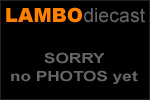 A replica of the successful Lamborghini Gallardo in 1/32 scale finished in bright silver metallic
Lamborghini Murcielago LP670-4 SV
1/43 by Hotwheels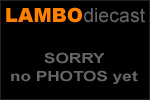 The Lamborghini Murcielago LP670-4 Super Veloce was the most impressive model in that series, the press car was finished in this same yellow shade.
Lamborghini Murcielago Concept
1/43 by Minichamps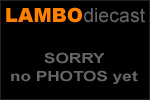 A model of the Lamborghini Murciélago Concept car that would later become the Roadster production model with minor changes.
Lamborghini Murcielago 6.2
1/43 by Minichamps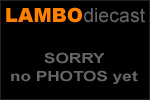 The first production version for the new Lamborghini Murcielago was the 6.2 liter edition.
Lamborghini Murcielago Concept
1/43 by AUTOart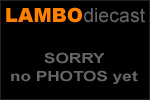 The Lamborghini Murcielago Concept car was finished in a bright yellow pearl metallic shade, just like this AutoArt 1/43 scale model.
Lamborghini Murcielago 40th Anniversary
1/43 by IXO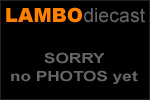 The limited edition Lamborghini Murciélago 40h Anniversary was finished in the very special Verde Artemis shade, IXO didn't get the shade right however.
Lamborghini Carabo
1/43 by Dinky Toys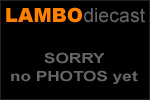 An original Dinky Toys scale replica of the Bertone Carabo concept car which would be the inspiration for the Countach door system