Lamborghini - page 13
Lamborghini Aventador LP750-4 Superveloce
1/18 by AUTOart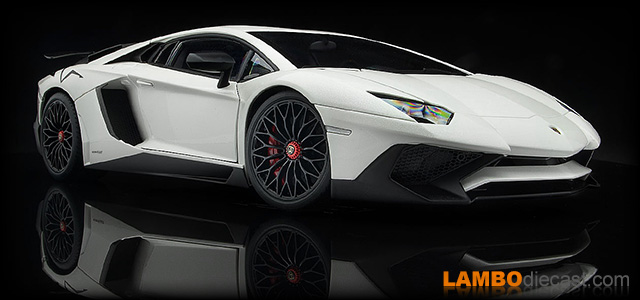 It took me several years to finally add this white metallic Lamborghini Aventador LP750-4 Super Veloce in 1/18 scale from AUTOart, but it's such a nice shade
Lamborghini Diablo GTR
1/18 by Kyosho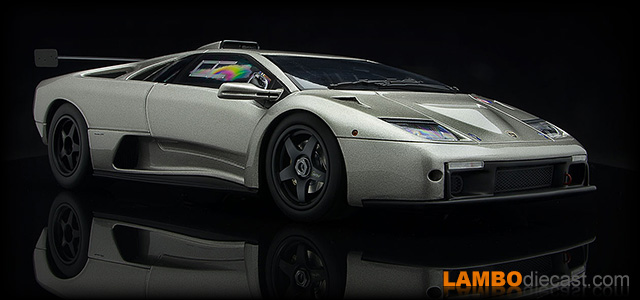 I added this silver 1/18 scale model on the Lamborghini Diablo GTR from Kyosho to my collection to match the silver GT from GT Spirit.
Lamborghini Urus
1/43 by Welly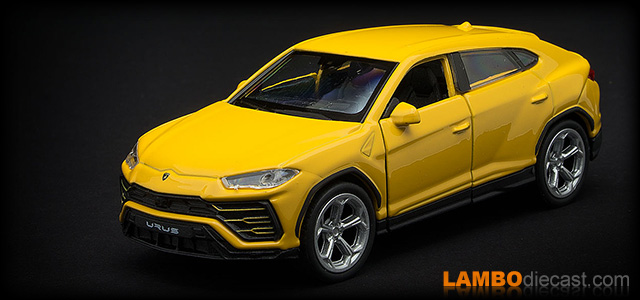 A small scale Welly model from the Lamborghini Urus in their NEX series, and it's a pull-back action model too.
Lamborghini Gallardo LP570-4 Superleggera
1/43 by RMZ City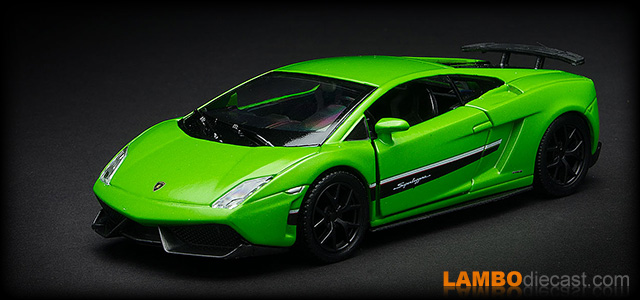 A nice toy of the Lamborghini Gallardo LP570-4 Superleggera in Verde Ithaca made by RMZ City
Lamborghini Aventador LP750-4 Superveloce
1/43 by RMZ City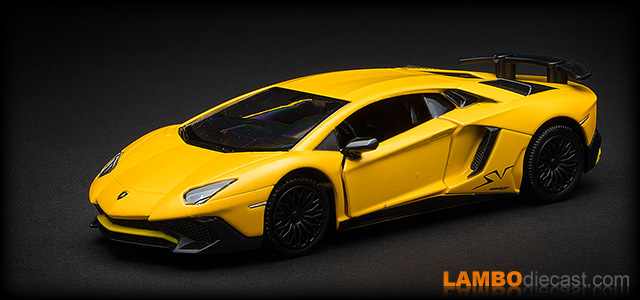 The Lamborghini Aventador LP750-4 Super Veloce in yellow, made by RMZ City as a 1/43 scale model toy
Lamborghini Countach LP400S
1/18 by IDEA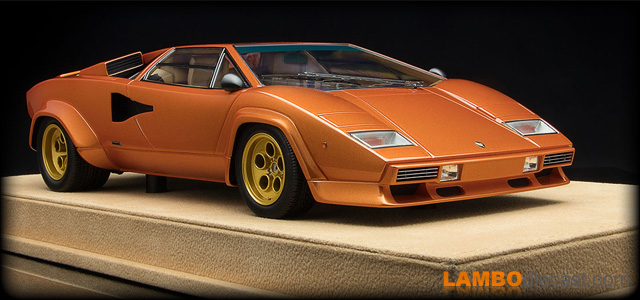 The moment I saw this model from Makeup/IDEA I was blown away, this is an amazing shade, and it's a 1/18 scale model of the early Countach LP400S with the Bravo style wheels ... I love it.
Lamborghini Diablo SVR
1/18 by Kyosho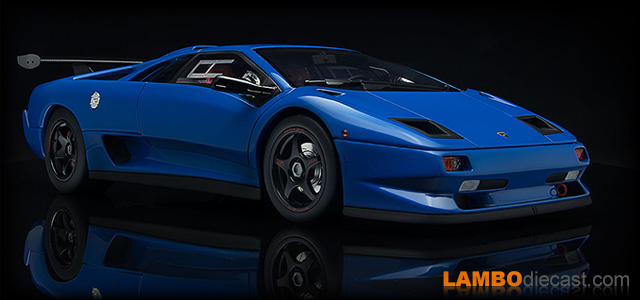 I already own the black GT Spirit version of this Kyosho variant, but I always kept an eye out for this blue version, when it came up at a discount I couldn't wait any longer.
Lamborghini Aventador SVJ
1/18 by Kyosho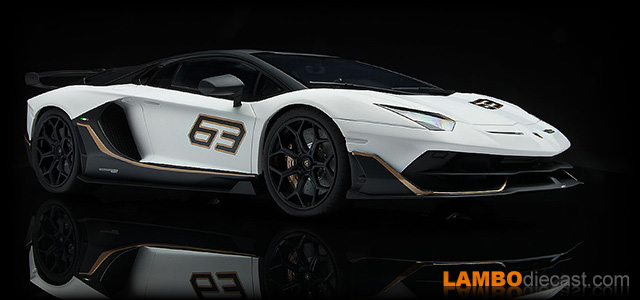 When GT Spirit released the Lamborghini Aventador SVJ in blue and grey, Kyosho went for the special '63' edition livery on this 1/18 scale model.
Lamborghini Veneno LP750-4
1/64 by Hotwheels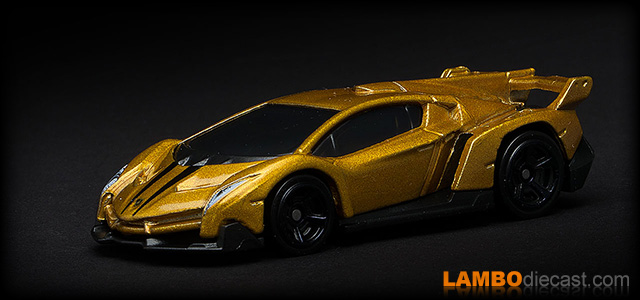 This gold finished 1/64 scale Lamborghini Veneno LP750-4 coupe is part of a five car Lamborghini set from Hotwheels.
Lamborghini Aventador J
1/64 by Hotwheels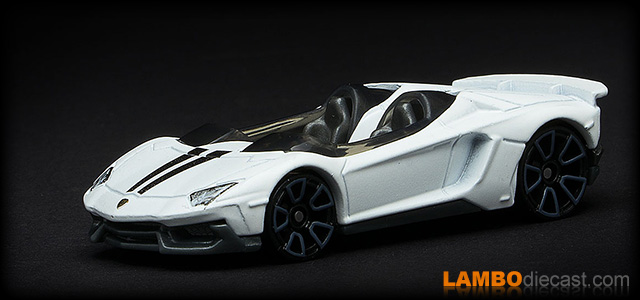 This white 1/64 scale Lamborghini Aventador J is part of a five car Lamborghini set from Hotwheels
Lamborghini Huracan LP620-2 Super Trofeo
1/64 by Hotwheels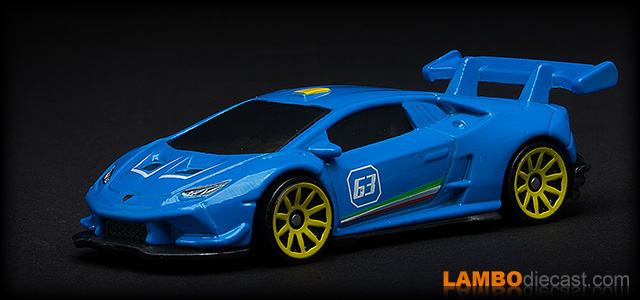 This blue 1/64 scale Lamborghini Huracan LP620-2 Super Trofeo is part of a five car Lamborghini set from Hotwheels
Lamborghini Gallardo LP570-4 Superleggera
1/64 by Hotwheels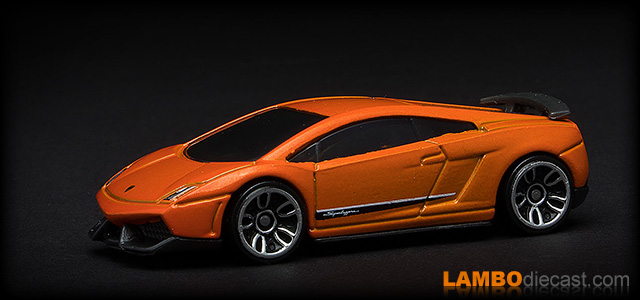 This orange 1/64 scale Lamborghini Gallardo LP570-4 Superleggera is part of a five car Lamborghini set from Hotwheels
Lamborghini Murcielago LP670-4 SV
1/64 by Hotwheels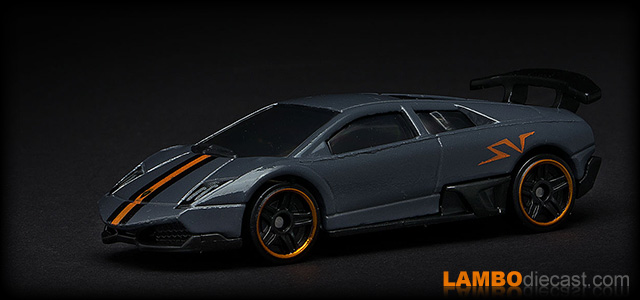 This dark grey 1/64 scale Lamborghini Murcielago LP670-4 SV China edition is part of a five car Lamborghini set from Hotwheels
Lamborghini Gallardo LP550-2
1/18 by AUTOart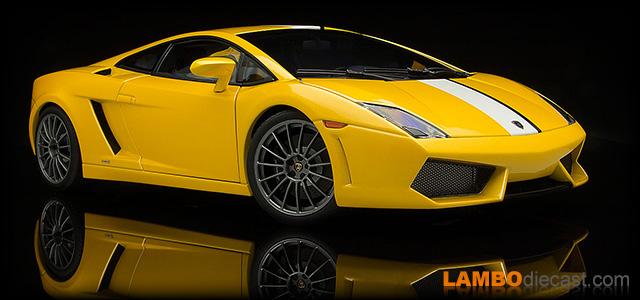 The Lamborghini Gallardo LP550-2 Valentino Balboni special, finished in Giallo Midas, made by AUTOart as a 1/18 scale model
Lamborghini Gallardo LP560-4
1/18 by AUTOart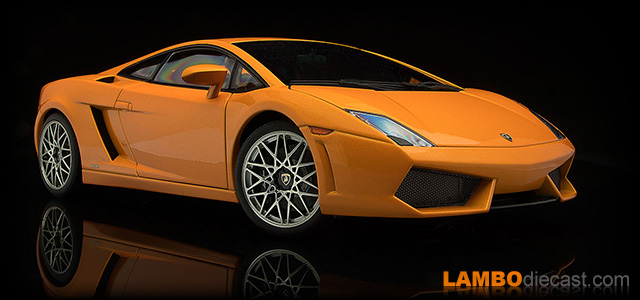 The facelift version of the classic Gallardo, the LP560-4 finished in Arancio Borealis made in 1/18 scale by AUTOart