Lamborghini - page 47
Lamborghini Diablo 2wd
1/43 by Matchbox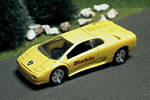 A rather crude, but still a 1/43 scale model of the Lamborghini Diablo in yellow
Lamborghini Diablo 2wd
1/64 by Matchbox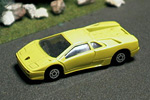 A toy from Matchbox on the Lamborghini Diablo
Lamborghini Diablo 2wd
1/43 by Bburago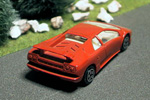 Bburago also made the Lamborghini Diablo in 1/43 scale back in the Nineties
Lamborghini Diablo 2wd
1/64 by Hotwheels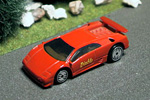 A mere toy, but this Diablo sure looks nice ... made by Hotwheels
Lamborghini Diablo 2wd
1/43 by Bburago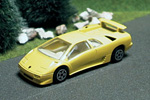 Another Diablo scale model from Bburago, this time in 1/43 scale and in yellow
Lamborghini Countach 25th Anniversary
1/24 by Fujimi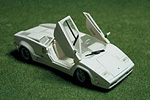 A plastic model kit of the famous Lamborghini Countach 25th Anniversary from Fujimi
Lamborghini Countach 25th Anniversary
1/64 by Hotwheels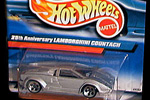 The Lamborghini Countach 25th Anniversary as a toy in 1/64 scale from Hotwheels
Lamborghini 350 GT
1/43 by Small Wheels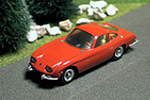 A very old white metal scale model of the Lamborghini 350 GT in 1/43 made by Small Wheels
Lamborghini 350 GTS
1/43 by MR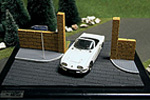 This is a very rare car in real life, and the 1/43 scale model from MR on the 350 GTS is almost as hard to locate
Lamborghini 400 GT Flying Star II
1/43 by Polistil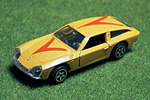 This might just be a toy, but this 1/43 model of the Lamborghini 400 GT Flying Star II made by Polistil has become very expensive.
Lamborghini Athon
1/43 by Provence Moulage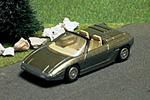 One of those very rare 1/43 scale models of the Lamborghini Athon concept made by Provence Moulage.
Lamborghini Carabo
1/43 by Solido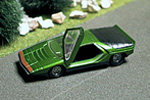 The Carabo concept car from Bertone would show the doors that would later on be used on the Countach.
Lamborghini Carabo
1/64 by Matchbox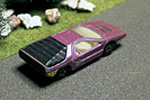 The Carabo prototype by Bertone was turned into a toy car by Matchbox
Lamborghini Cheetah
1/64 by Tomica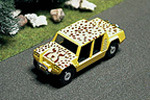 Scale cars of the Cheetah aren't easy to find, but this Tomica toy in 1/64 is still a nice addition.
Lamborghini Countach LP500S
1/87 by Monogram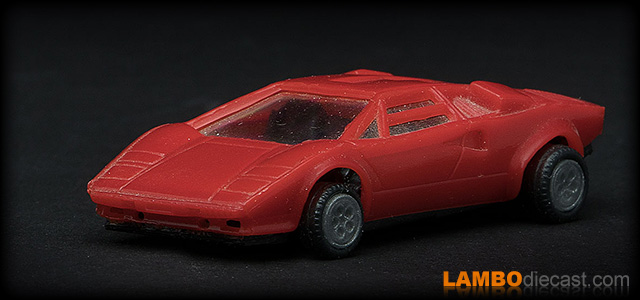 This might be a very small model, but it still is a Lamborghini Countach nonetheless.