Lamborghini - page 91
Lamborghini Countach LP500S
1/18 by Kyosho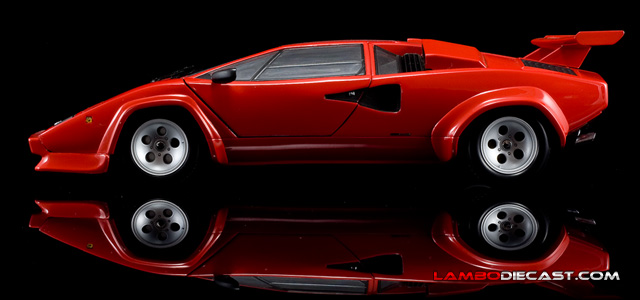 A great looking, red over black Lamborghini Countach LP500S stunningly reproduced in 1/18 scale by Kyosho, they also offer a white on white version which is equally beautiful.
Lamborghini Miura SVR
1/18 by Kyosho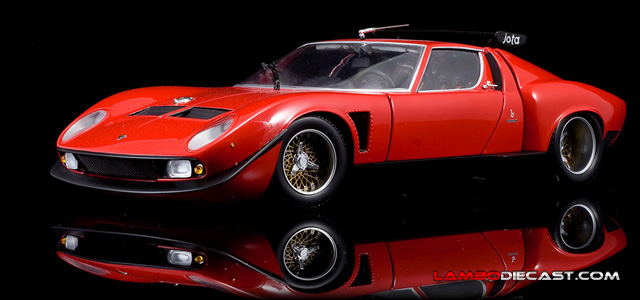 A magnificent reproduction in 1/18 scale of the legendary Lamborghini Miura SVJ, this model from Kyosho is highly detailed and finished in red over black.
Lamborghini Countach LP400
1/43 by Minichamps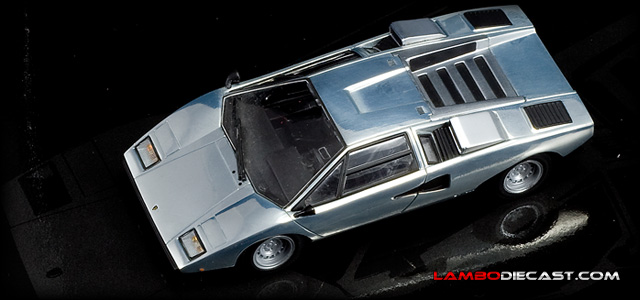 This specific model is chrome plated and inside a nice display box. Minichamps made this Countach LP400 model to celebrate the 40th Anniversary of Automobili Lamborgini SpA.
Lamborghini LM 002
1/32 by NewRay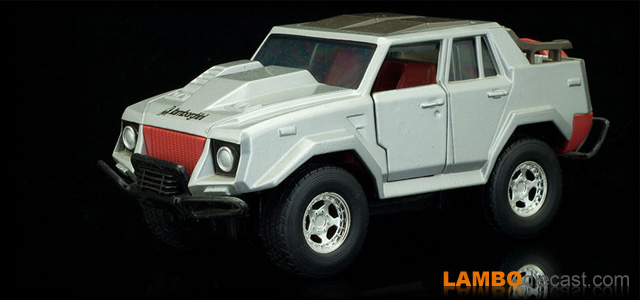 Perhaps only a toy, but with the number of LM002 models available these sure deserve a nice place in any collection worth having.
Lamborghini LM 002
1/32 by NewRay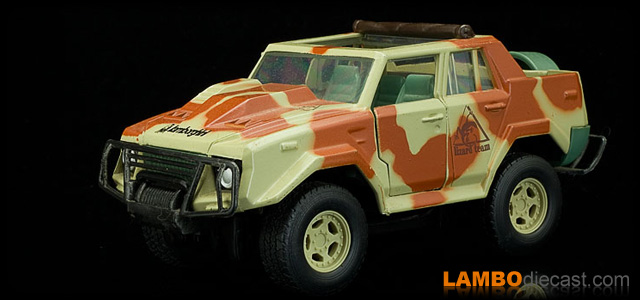 A more camouflage version of this rather nice toy, just because the number of scale models for the LM002 is so limited you should own one of these.
Lamborghini LM 002
1/32 by NewRay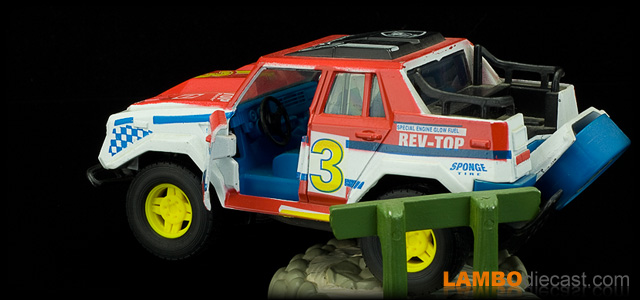 The third available color on the LM002 model from NewRoy. Granted these are mere toys, they even have a pull back engine, but still they represent a nice part of any Lamborghini collection.
Lamborghini Murcielago 6.2
1/18 by Hotwheels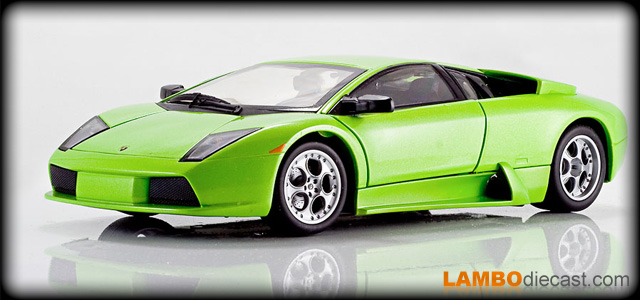 One of the first companies to offer the Murcielago shortly after it's unveiling in late 2001. Being a Hotwheels model the price was very nice for the detail and finish.
Lamborghini Murcielago LP640
1/18 by Norev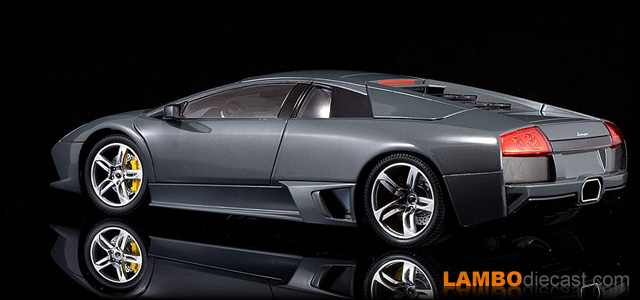 A very good 1/18 model of the Lamborghini Murcielago LP640 made by French based Norev. A plastic body shell but a wel detailed interior and engine compartment.
Lamborghini 350 GTV
1/43 by Starline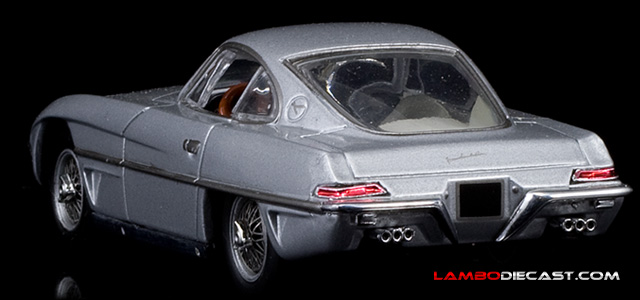 The very first Lamborghini ever made, the 350 GTV prototype, here in a nice 1/43 scale model by Starline. This is the silver metallic model with closed headlights.
Lamborghini Murcielago 6.2
1/18 by Maisto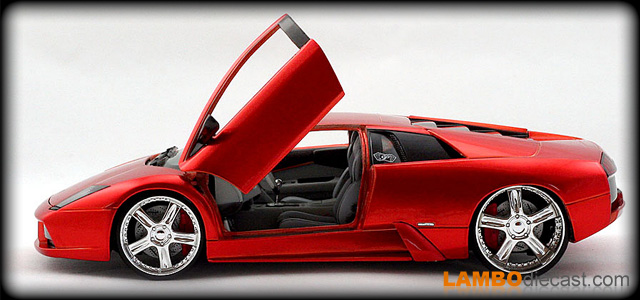 A model from the Maisto Playerz selection, this Lamborghini Murcielago features massive, custom wheels, high end audio/visual installation and special paint.
Lamborghini Countach Quattrovalvole
1/18 by Kyosho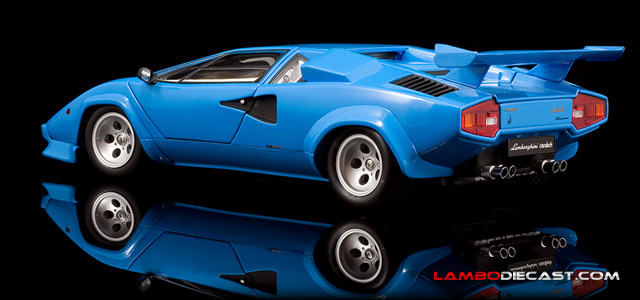 This light blue metallic Lamborghini Countach is one of the last Kyosho 1/18 models of this legendary V12. It is extremely well finished and features a highly detailed interior and engine compartment.