Lamborghini - page 15
Lamborghini Gallardo Super Trofeo Stradale
1/43 by Leo Models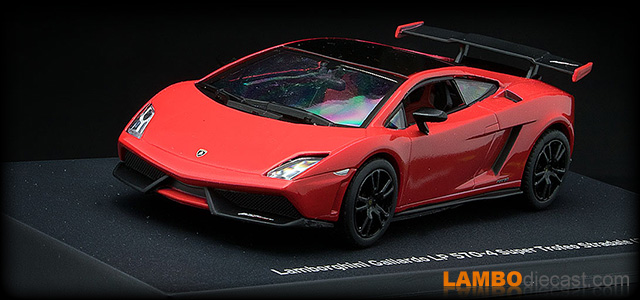 When I found this bright red Lamborghini Gallardo LP570-4 Super Trofeo Stradale 1/43 scale model listed at a discount I just couldn't resist adding it to my collection.
Lamborghini Aventador J
1/43 by AUTOart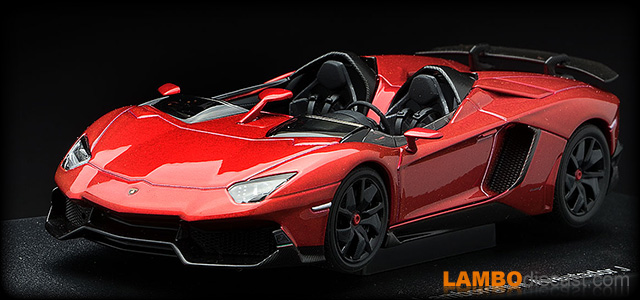 I already had the larger 1/18 scale model from AUTOart on the stunning Aventador J in my collection, but this smaller 1/43 version just had to be added.
Lamborghini Gallardo GT3 FL2
1/18 by AUTOart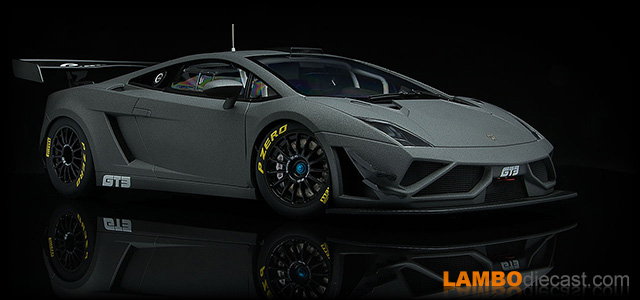 This matt grey version of the 2013 Lamborghini Gallardo GT3 FL2 completes my collection of all four shades AUTOar made this 1/18 scale model in.
Lamborghini Gallardo LP570-4 Superleggera
1/18 by AUTOart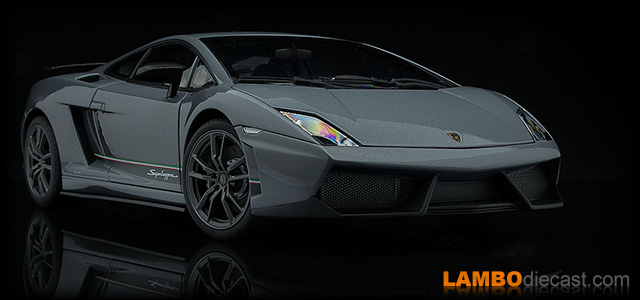 Perhaps not the most interesting shade on a Lamborghini, but this Grigio Telesto version of the Gallardo LP570-4 Superleggera still looks amazing.
Lamborghini Miura P400S
1/18 by Kyosho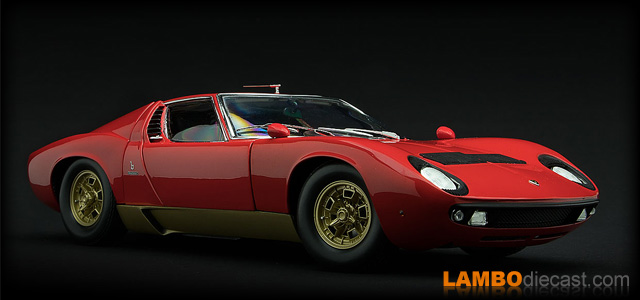 Kyosho made a new release for their 1/18 Lamborghini Miura P400 S model, and as I didn't own that one yet, I just had to add it to my collection, and it doesn't disappoint.
Lamborghini Huracan LB-Works
1-64 by Mini GT TSM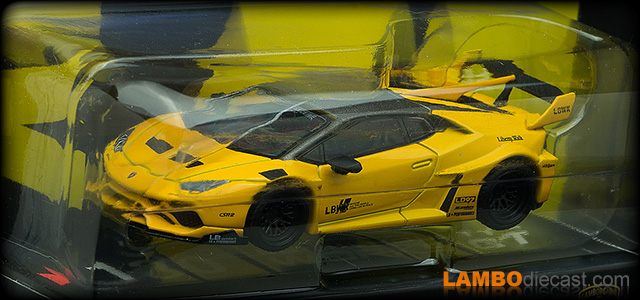 I already bought the red one of these small 1/64 scale models, but this Giallo Inti version is in fact a limited edition, only 4,800 will be built.
Lamborghini Huracan LP610-4 Avio
1/64 by Schuco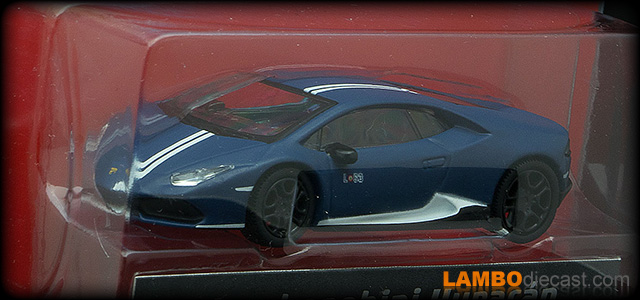 The Lamborghini Huracan LP610-4 Avio edition is a very rare car in real life, and it comes in a great, satin shade of blue, this Schuco 1/64 scale model looks really nice.
Lamborghini Murcielago
1/100 by Kyosho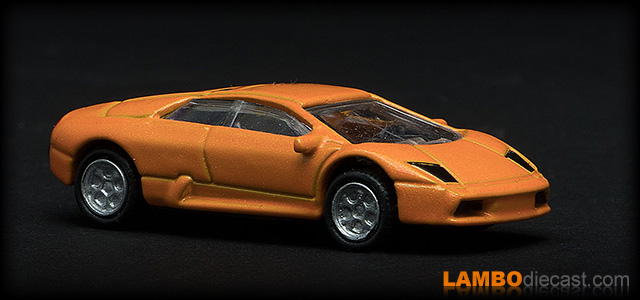 The Lamborghini Murcielago finished in bright orange metallic ... as a very small, 1/100 scale model from Kyosho
Lamborghini Murcielago
1/100 by Kyosho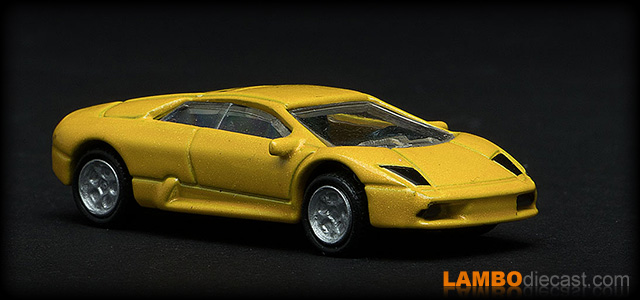 Naturally a yellow Lamborghini Murcielago couldn't be missed from the Kyosho Miniature car collection in 1/100 scale
Lamborghini Gallardo 5.0
1/100 by Kyosho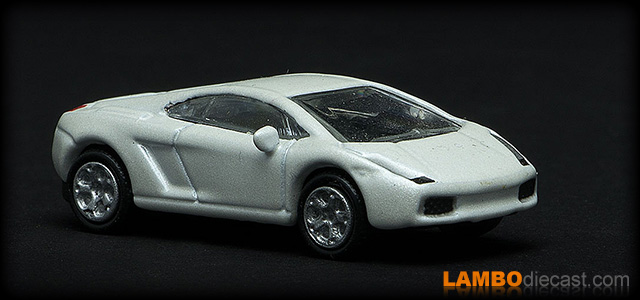 A pearl white metallic Lamborghini Gallardo model in small 1/100 scale from Kyosho
Lamborghini Gallardo 5.0
1/100 by Kyosho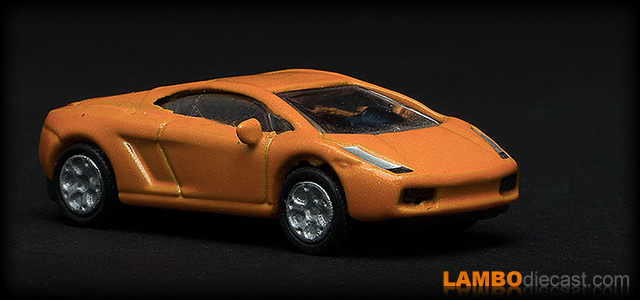 On the real Lamborghini Gallardo this would be Arancio Borealis, but this is a 1/100 scale model from Kyosho
Lamborghini Gallardo 5.0
1/100 by Kyosho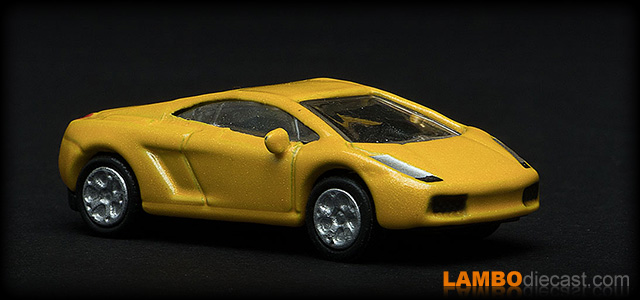 Back in 2003 Lamborghini unveiled the Gallardo in yellow, this 1/100 scale Kyosho model comes in the same shade
Lamborghini Miura Jota
1/100 by Kyosho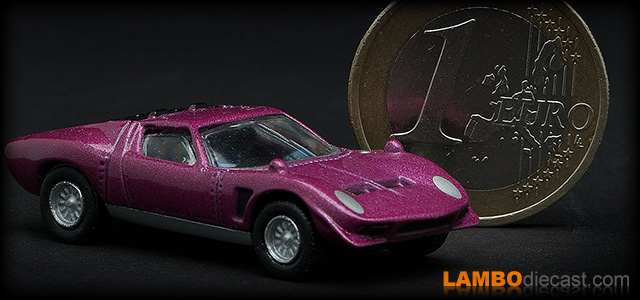 A very small scale model of the rare Lamborghini Miura Jota made by Kyosho
Lamborghini Miura Jota
1/100 by Kyosho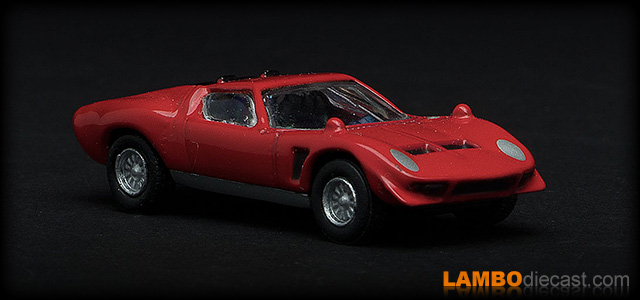 A very small scale model of the red Lamborghini Miura Jota made by Kyosho
Lamborghini Miura Jota
1/100 by Kyosho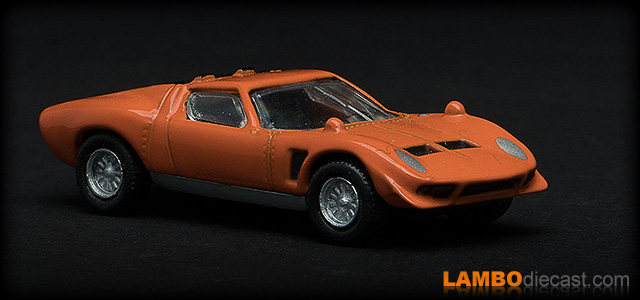 A very small scale model of the Lamborghini Miura Jota made by Kyosho finished in orange