Lamborghini - page 50
Lamborghini Diablo SV
1/18 by AUTOart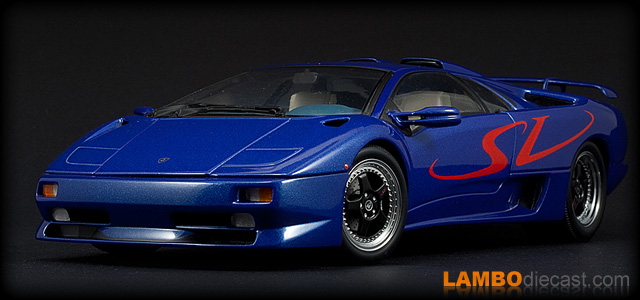 I have been looking for this blue metallic 1/18 Lamborghini Diablo SV from AutoArt for years, finally I managed to get hold of one for a normal price.
Lamborghini Murcielago 6.2
1/18 by AUTOart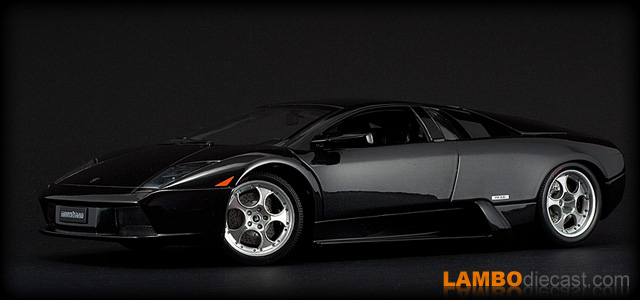 Remember the Murcielago that was introduced back in 2001? Well at the IAA in Frankfurt Lamborghini showed two cars, one in yellow ... and one in this intimidating black. So I just had to get a 1/18 from AutoArt.
Lamborghini Murcielago Roadster
1/18 by Maisto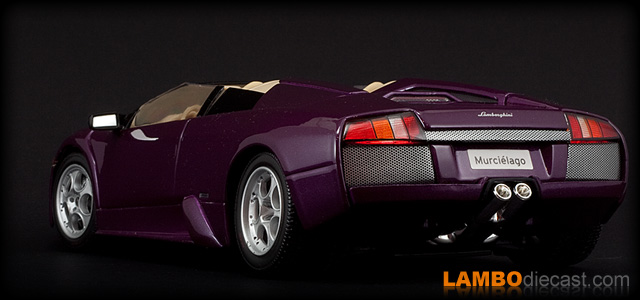 I already own the original, black Murcielago Roadster in 1/18 from Maisto, actually both versions they released, but this purple shade looked so nice I just had to add it.
Lamborghini 350 GTV
1/43 by Starline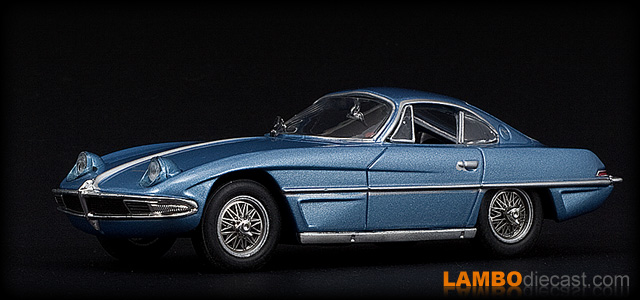 This blue shade once adorned the very first Lamborghini car ever made, the 350 GTV prototype, so when Starline released it in 1/43 I added it to the collection.
Lamborghini Gallardo LP550-2
1/18 by AUTOart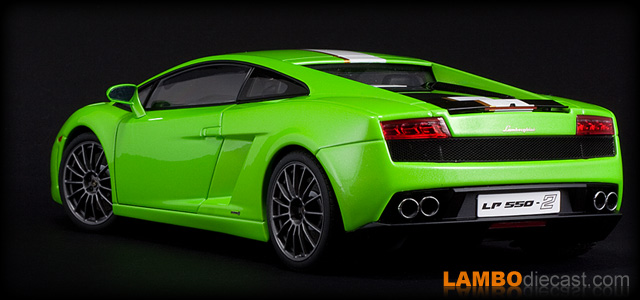 I already owned two shades of this Balboni special, but the green looks so nice I could not resist it and added it in 1/18 from AutoArt too.
Lamborghini Murcielago 6.2
1/18 by AUTOart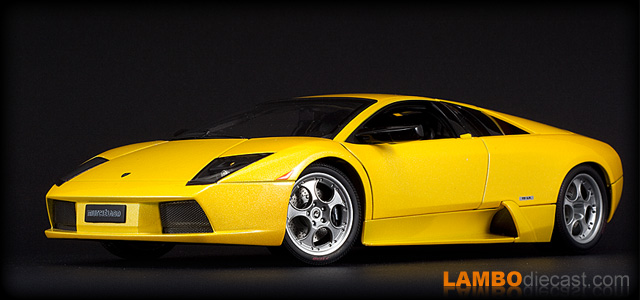 I know this is a classic diecast by now, but I just didn't get round to adding it back when it was new, but I was able to add the original Murcielago from AutoArt to the collection.
Lamborghini Murcielago LP670-4 SV
1/18 by AUTOart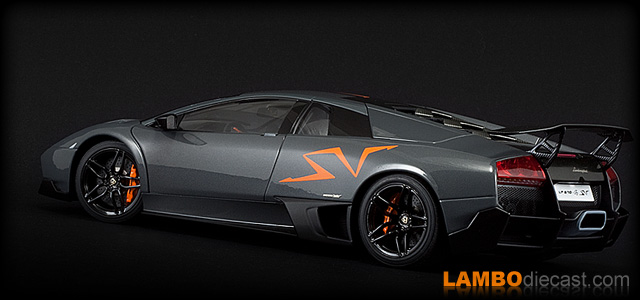 Naturally I just had to add the very special China edition of the Lamborghini Murcielago LP670-4 Super Veloce from AutoArt too, a stunning 1/18 model.
Lamborghini Murcielago LP640
1/18 by AUTOart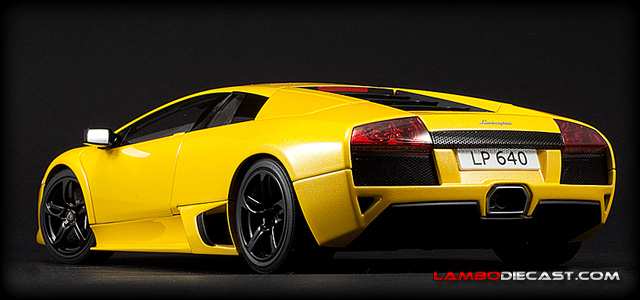 Finally the beautiful Lamborghini Murcielago LP640 has been reduced to 1/18 scale by AutoArt, it took a while, but it was worth the wait !
Lamborghini Murcielago LP640
1/72 by Welly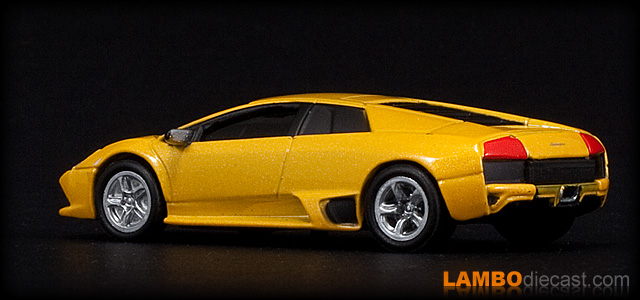 A very nice gadget, a working 4gb usb stick in the shape of a Lamborghini Murcielago LP640, the headlights even light up.
Lamborghini Reventon
1/43 by RoadMice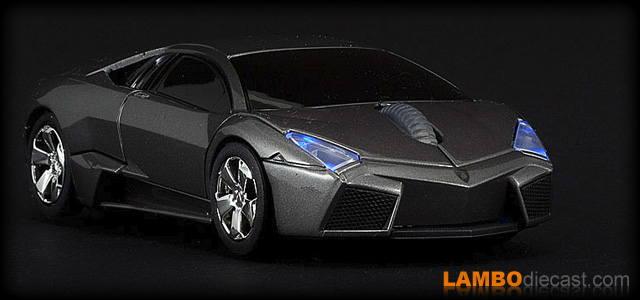 Now this is something really nice, an optical computer mouse in the shape of the Lamborghini Reventon, with working headlights.
Lamborghini Tractor R8.270 DCR
1/16 by Bruder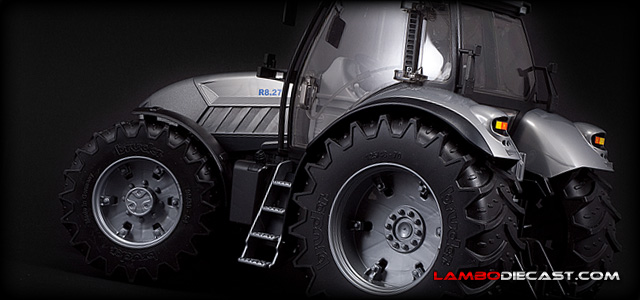 Well, you must admit this massive tractor proudly wears the Raging Bull logo, it is a Lamborghini, made in large 1/16 by Bruder.
Lamborghini Murcielago R-GT
1/43 by Altaya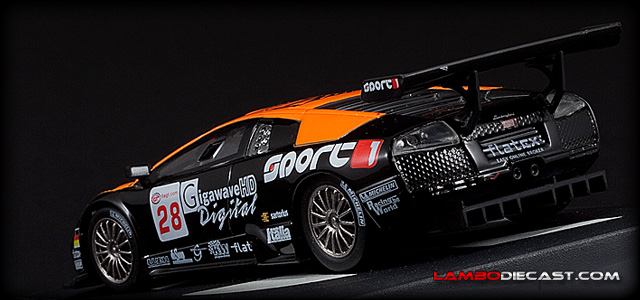 A very nice addition this Murcielago R-GT race car in 1/43 scale made by Altaya, a sub division of Ixo, this was the 2007 FIA GT model at Spa.
Lamborghini Gallardo Polizia
1/18 by AUTOart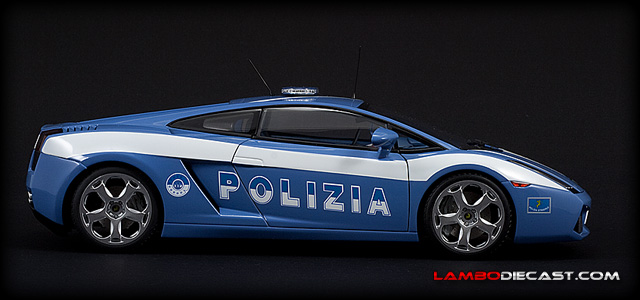 I already owned the original 1/18 release on the Lamborghini Gallardo Polizia made by AutoArt, but that shade was not the correct one ... this new one is.
Lamborghini Reventon
1/18 by Bburago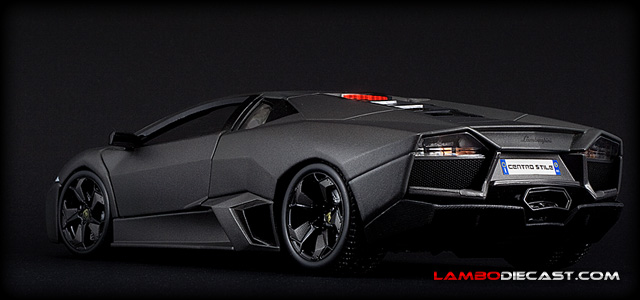 I had this Bburago made 1/18 scale Lamborghini Reventon in my collection for a while now, until I found out I didn't add it to the line up ... so here it is.
Lamborghini Miura P400
1/43 by Autostrada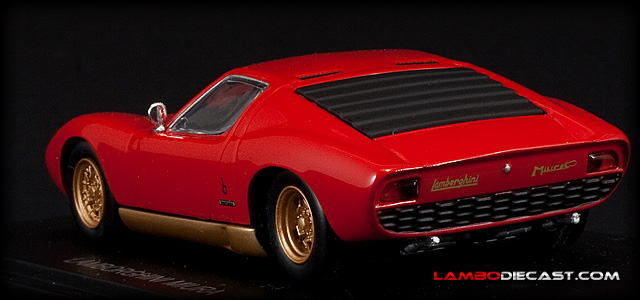 A nice model of the legendary Lamborghini Miura P400, finished in red over black, this 1/43 made by Autostrada looks pretty decent.