When AUTOart announced their 1/18 scale model on the impressive Lamborghini Diablo GTR they listed three shades, yellow, orange, and black, it seems both yellow and black were released before the orange shade, and there was a small problem.
So I looked for this specific, first edition of the AUTOart item 74521, the Diablo GTR in yellow that came with the wrong side sills. Remember on the Lamborghini Murciélago Super Veloce AUTOart painted the top of the side sill in satin black too, while it should be color-coded, but on the Diablo GTR, the entire air intake in front of the rear wheel was wrong.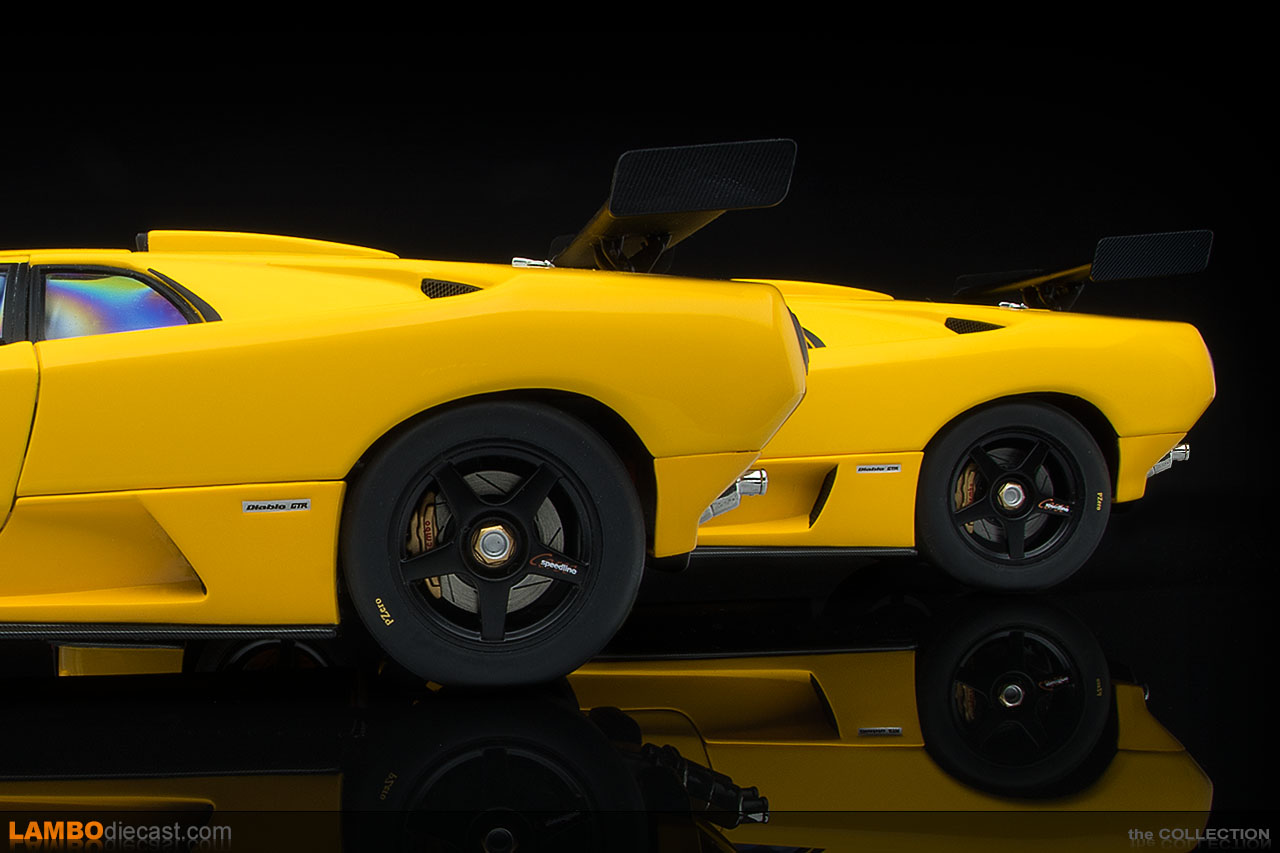 Both the design and the angle of this intake were wrong and didn't correspond with the real Lamborghini Diablo GTR, AUTOart released a second version on their yellow and the black version, but they rectified the problem before the orange one was finished it seems.
So this specific model is the first release in yellow, which is the same shade Lamborghini used on the press release for the Diablo GTR in 1999, so I consider this a must-have for my collection, and yes, I did also get this same model with the corrected side sills.
In real life, a total of 30 units were built of the Lamborghini Diablo GTR, and this is a track-only car, none of them were street legal, Lamborghini came up with the limited-edition Diablo GT for road use, but this GTR was used in the forerunner of the Super Trofeo series, the GTR Championship that took over from the Diablo SVR that was used previously.
AUTOart made an amazing model of this 'Racing Bull', all the details are there, and this classic diecast comes with opening hoods front and rear, and doors that rise to the sky to unveil a stripped interior, complete with 'flocked' MOMO racing seat, MOMO steering wheels, a full roll cage, and all the other special equipment that created the Diablo GTR.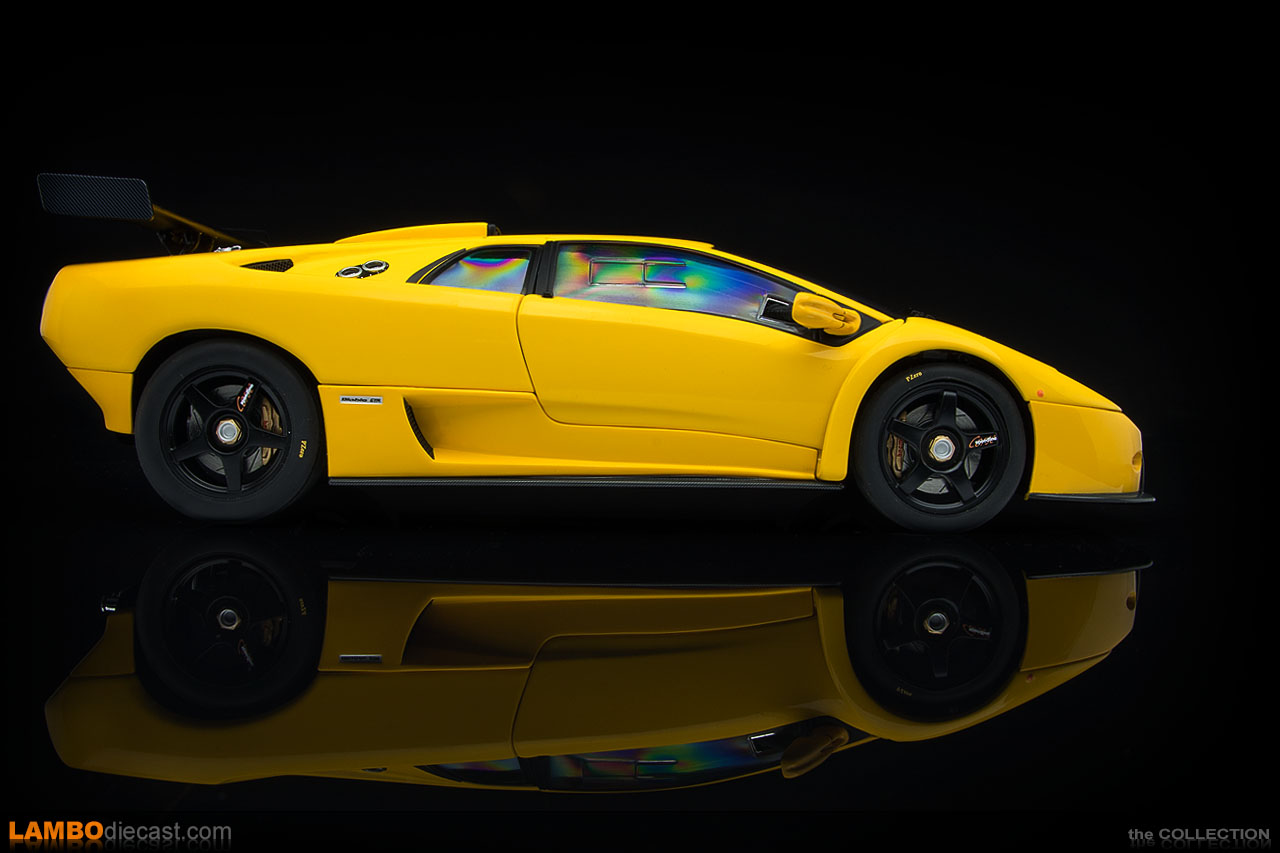 AUTOart also released the Diablo VT 6.0 edition later on, and it's amazing to see the difference between this regular production version and the GTR race version, sadly AUTOart never made an all-opening Diablo GT for comparison.
So apart from the wrong side sill, which AUTOart corrected on a second release, that came in exactly the same box and had the same item number 74521, so without seeing the model, there is no way to distinguish between the first release and the corrected second release ... but trust me, the AUTOart Diablo GTR is an amazing, classic diecast model.
This is just a quick review on the 74521 1/18 Lamborghini Diablo GTR in yellow, if you want to read an in-depth review of this model, we've put this together for item 74523 1/18 Lamborghini Diablo GTR in orange.
our RATING
| | | |
| --- | --- | --- |
| Exterior | | 9/10 |
| Interior | | 8/10 |
| Engine | | 8/10 |
| Accuracy | | 7/10 |
| Overall rating | | 8/10 |
Original price on June 7, 2021 : € 168