This is one of those Lamborghini models you just add because it looks funny and doesn't cost too much, these 1/24 scale Maisto models are toys, but I don't mind adding these from time to time, especially not if it's a quirky model like this blue Lamborghini Urus.
This model is from the Maisto Offroad Series, and it shows a Lamborghini Urus with larger wheels, wider fenders, a raised suspension, and a large roof rack complete with an LED light bar at the front edge.
The only thing missing is a few jerrycans and some spare tires on the roof rack to make the impression complete, Maisto even added a 63 decal on the doors to remind us of the fact Lamborghini was founded in 1963, a nice detail.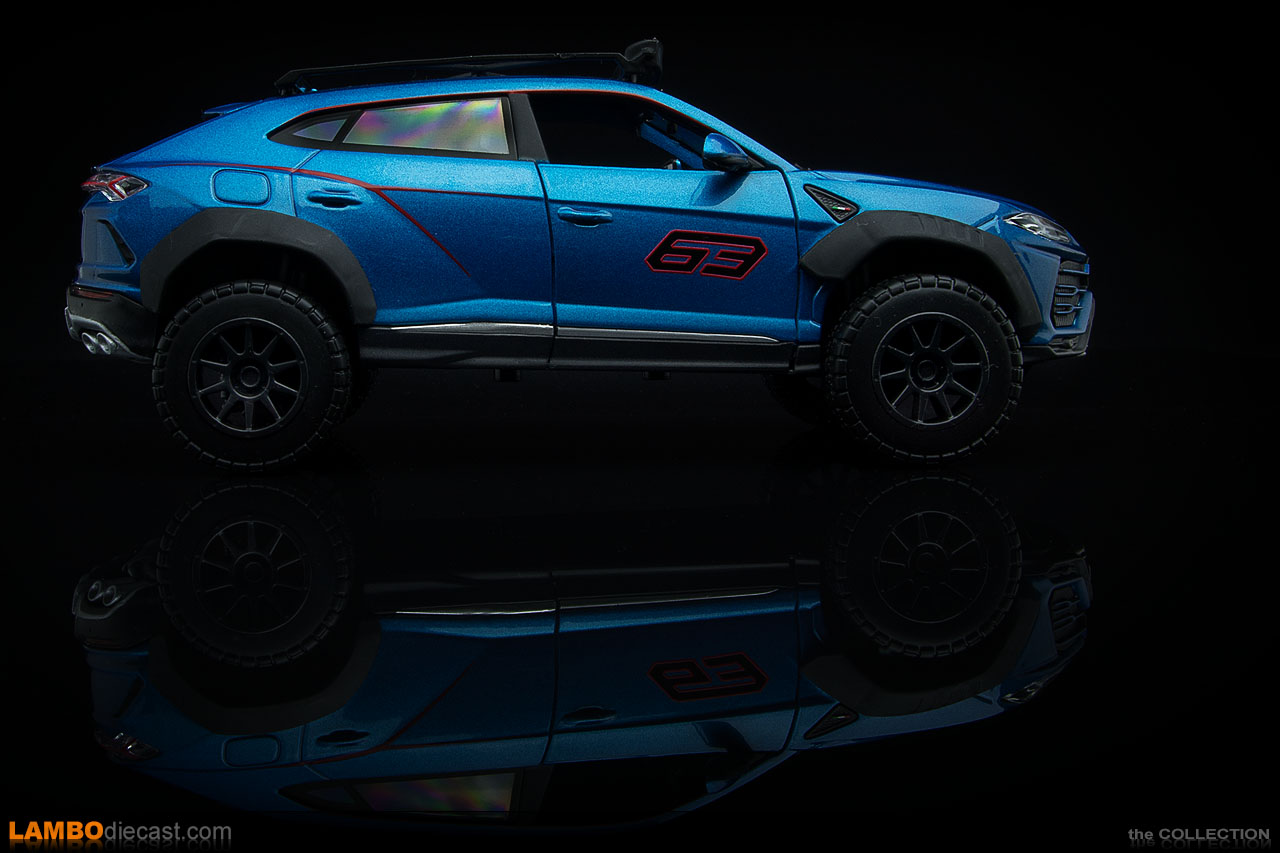 I photographed this raised Urus by Maisto next to their regular version just to show you how different these two models are, I haven't seen something like this big tire Super SUV in real life, but perhaps in the future? You never know.
Originally released in June 2021.
our RATING
Exterior
7/10
Interior
6/10
Engine
Not visible
Accuracy
5/10
Overall rating
6/10
Original price : € 30