I guess by now you've all seen at least one of the AUTOart-made Lamborghini Aventador SVJ models in real life, so far they've released no less than nine different shades on this flagship V12 from Sant'Agata, starting with five shades, later adding the dark blue Blu Nethuns and more recently additional Bianco, Nero, and Arancio have been added, this Arancio Atlas being the final release ... so far.
You know I always tend to go for the press release or launch spec on any of my Lamborghini models, so the Verde Alceo from the first five shades was an absolute must-have in my opinion, and to this day I still think so, and while I do like the Rosso Efesto for instance, I have to admit the favorite has become the Bianco Asopo with the bronze wheels, I love that spec.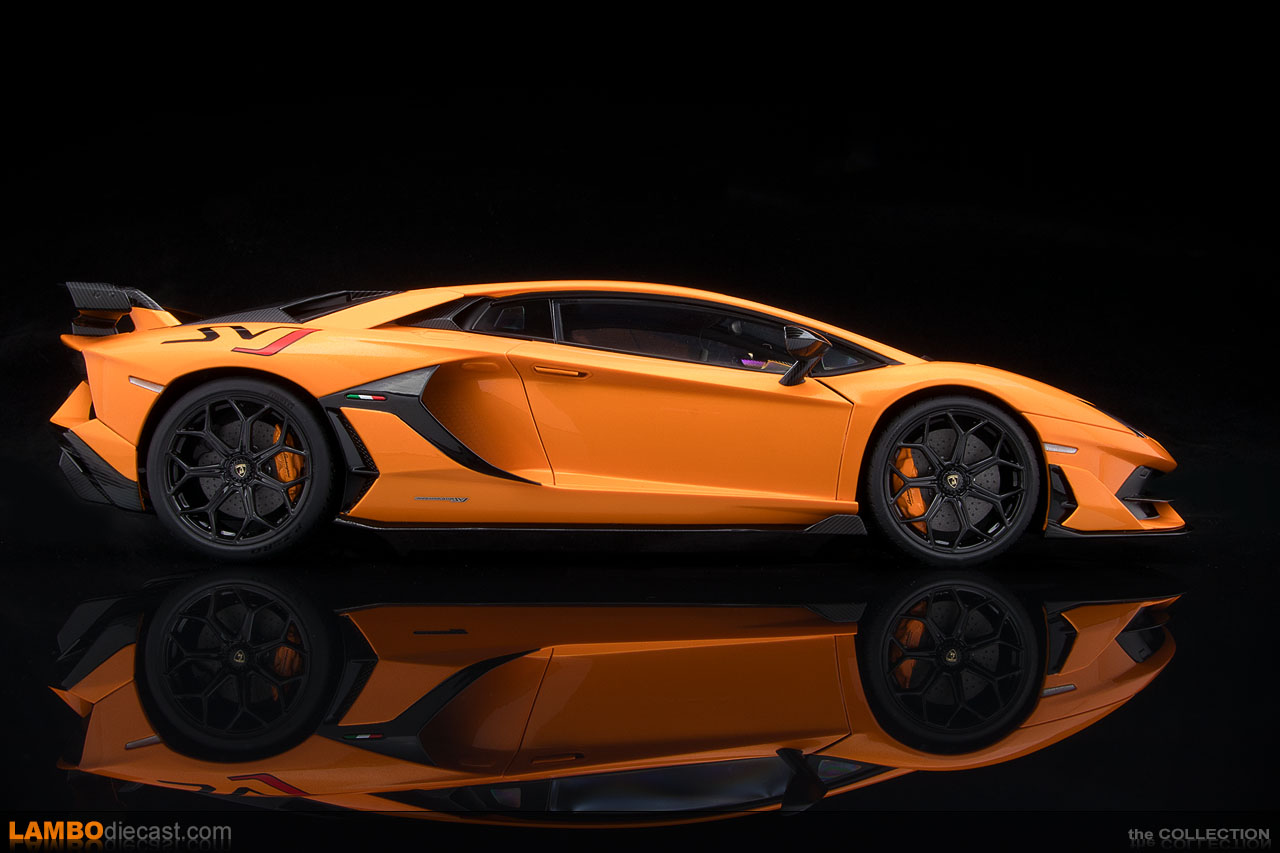 So now let's take a look at this latest release, the Arancio Atlas, a relatively old shade on the Lamborghini paint book, it has been used on the Diablo VT 6.0 from 2000 already, but you have to admit the 2023 Aventador SVJ looks great in this pearl metallic orange too, especially with that inverted orange interior on the lightweight carbon fiber seats, black wheels cover color-coded brake calipers while the center lock is black on this car.
Just about everything on the AUTOart-made Lamborghini Aventador SVJ has already been said in the review for the previous colors, this is a very nice model, sure it's not the cheapest out there but keep in mind it all opens on this one, the doors, the front hood, the engine cover lifts off to show a relatively detailed V12 engine with the gold manifolds.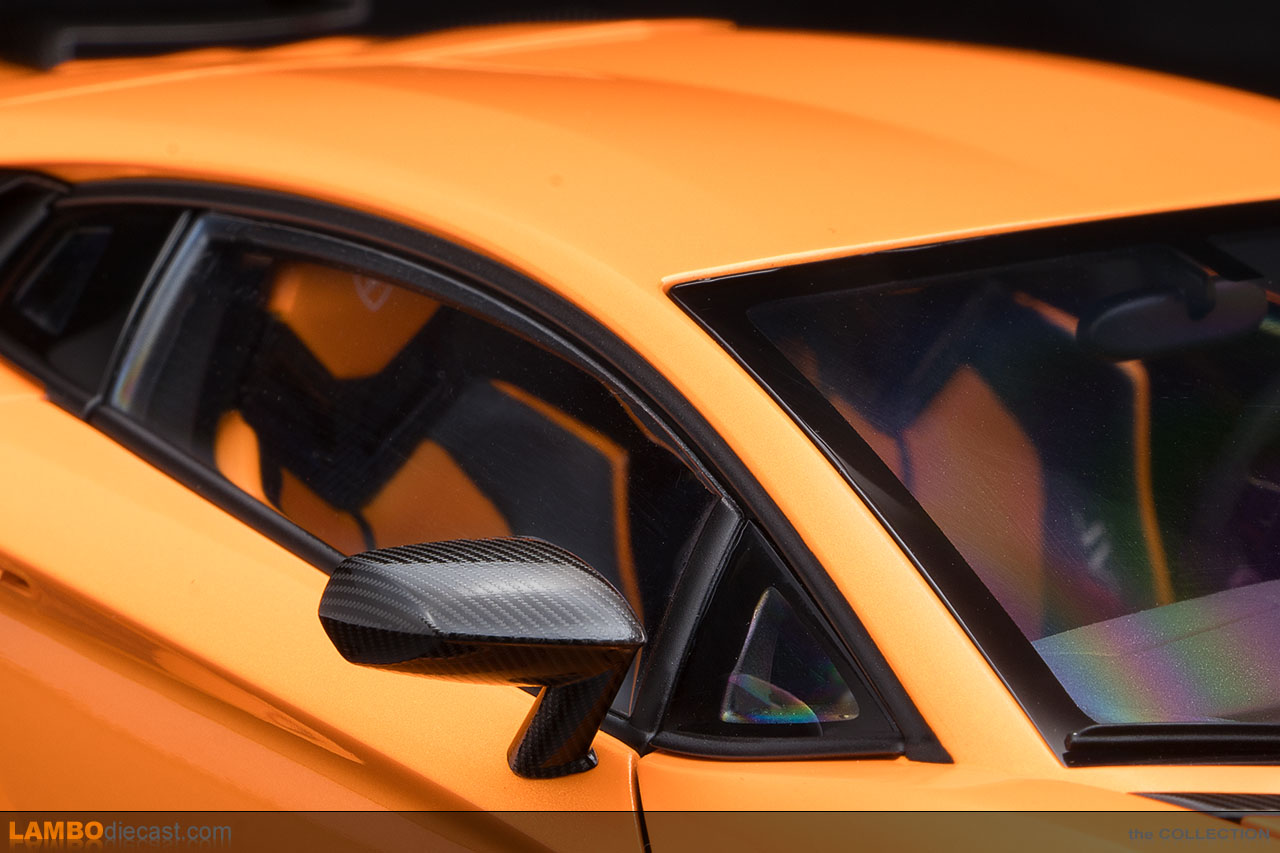 There is hardly anything to criticize about this 1/18 scale model, so if you are looking to add a Lamborghini Aventador SVJ to your collection I think getting of the by now nine different shades from AUTOart is a good idea, it all depends on your preference of either color or wheels, but I think you'll be able to find one that you like.
Originally released in October 2023.
our RATING
| | | |
| --- | --- | --- |
| Exterior | | 9/10 |
| Interior | | 9/10 |
| Engine | | 8/10 |
| Accuracy | | 9/10 |
| Overall rating | | 9/10 |
Original price on October 18, 2023 : € 299