Crystal - page 1
Lamborghini Countach LP400S
1/18 by Unknown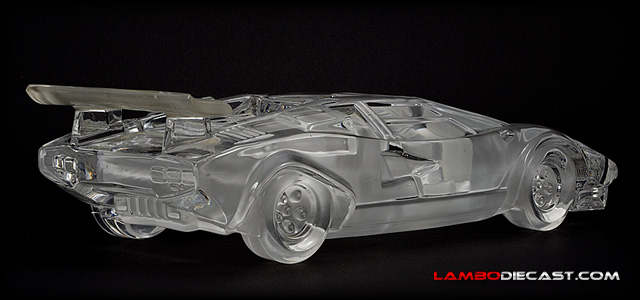 This very heavy scale model is not really a die cast but it is made entirely of crystal glass, very nicely done, and these days extremely rare.
Lamborghini Countach LP400S
1/24 by Hofbauer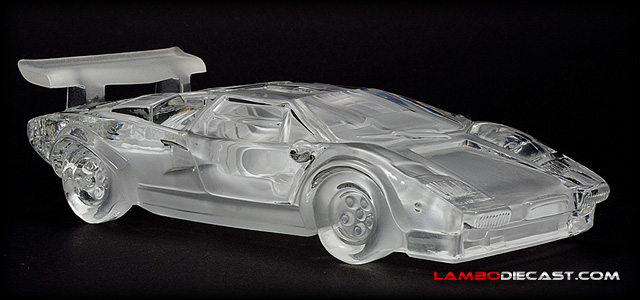 Another crystal scale model, this time a very nice 1/24 edition of the Lamborghini Countach LP400 S made by German based Hofbauer.
Lamborghini Murcielago LP640
1/18 by Maisto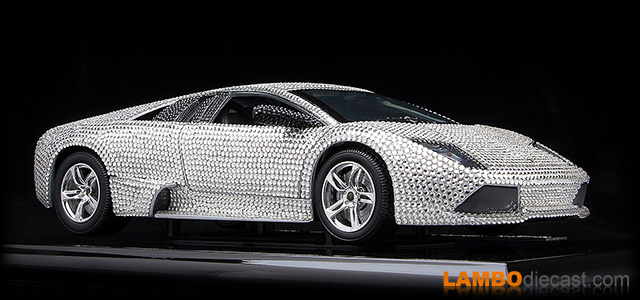 This isn't your regular Maisto-made 1/18 scale Lamborghini Murciélago LP640 model, this one is a limited-edition 'bedazzled' version.