I've seen these Swarovski covered Lamborghini 1/18 models for the first time many years ago, the first one was the Murciélago LP640, based on a 1/18 scale Maisto model, there were 550 units created covered in Chrystallized Swarovski Elements, each one inside a blue velvet lined black leather box, fitted on top of a high gloss black plinth.
Intially these models were listed at €1,500 or so, but I'm not sure if these sold well, by the time I saw one on a local car show, the price was dropped to €699, that was a few years ago, I remember seeing one being listed at €499 not too long ago, but we're talking about a Maisto model here, sure it's covered with 7,668 tiny little Swarovski elements, and I'm sure those aren't too cheap either.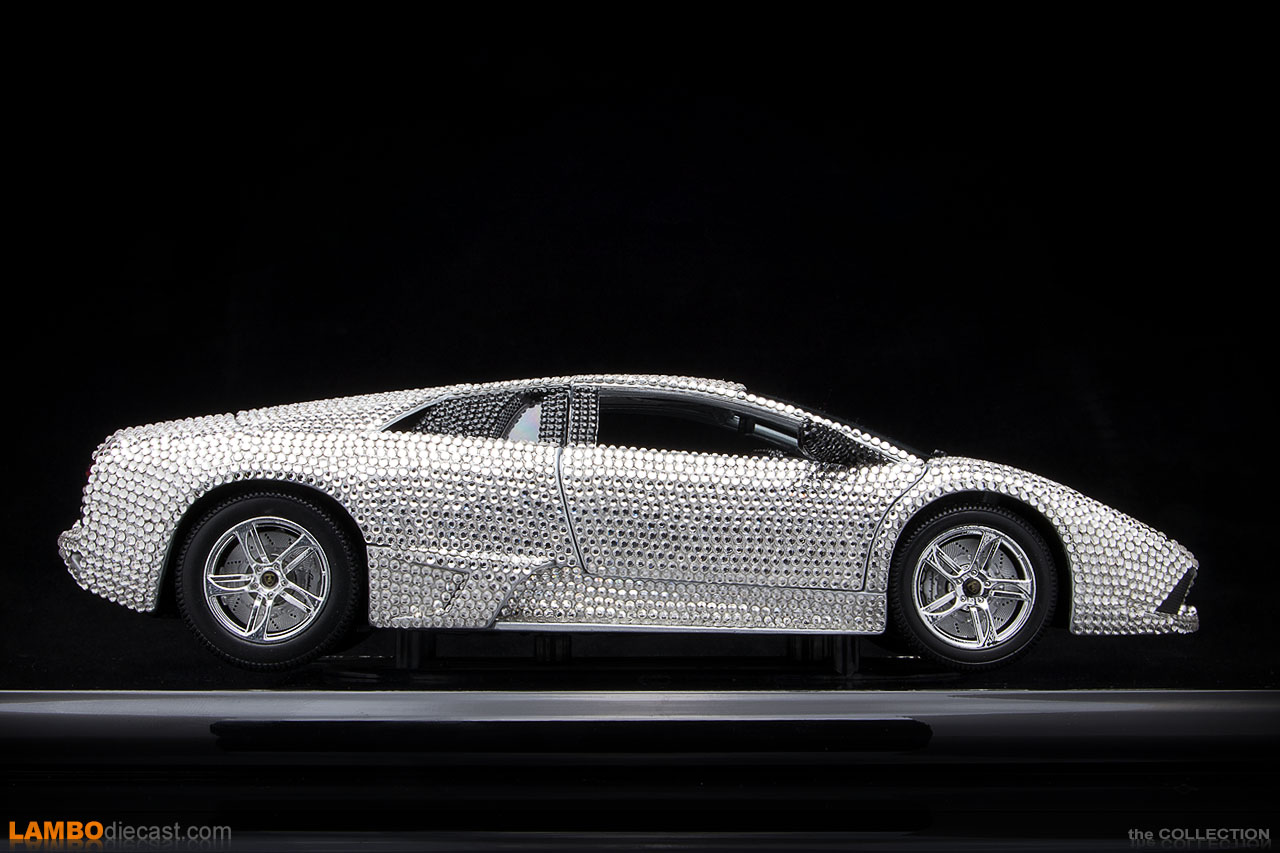 Let's not forget the massive task of glueing these on top of what seems to be a grey base model, so these would always be expensive, but I just wasn't too interested in adding this to the collection, especially not at those prices.
Recently I saw one listed at auction, so I said to myself, why not put in a bid, so I went for €250, a price I deemed reasonable, a lot of money for a Maisto, but you have to admit it does look really special nonetheless ... unfortunately, I got the message 'reserve not met' ... ok, fine, I don't want to bid higher, so I thought, that's it, no worries.
But no ... I get an email after the listing closed: 'you have won', it seems my bid was the only one that got registered in this item, and apparently the seller was ok with it, so he let it go for my €250 bid, add some auction fees and shipping, and we're looking at a €290 in total, a hefty price, but I rather like it, and when I check eBay I see these listed at €1,400 and even €1,999, that's just insane, personally I think this is a €500 model in today's market, but I just wasn't prepared to pay that, but at €290 I'm quite happy with it.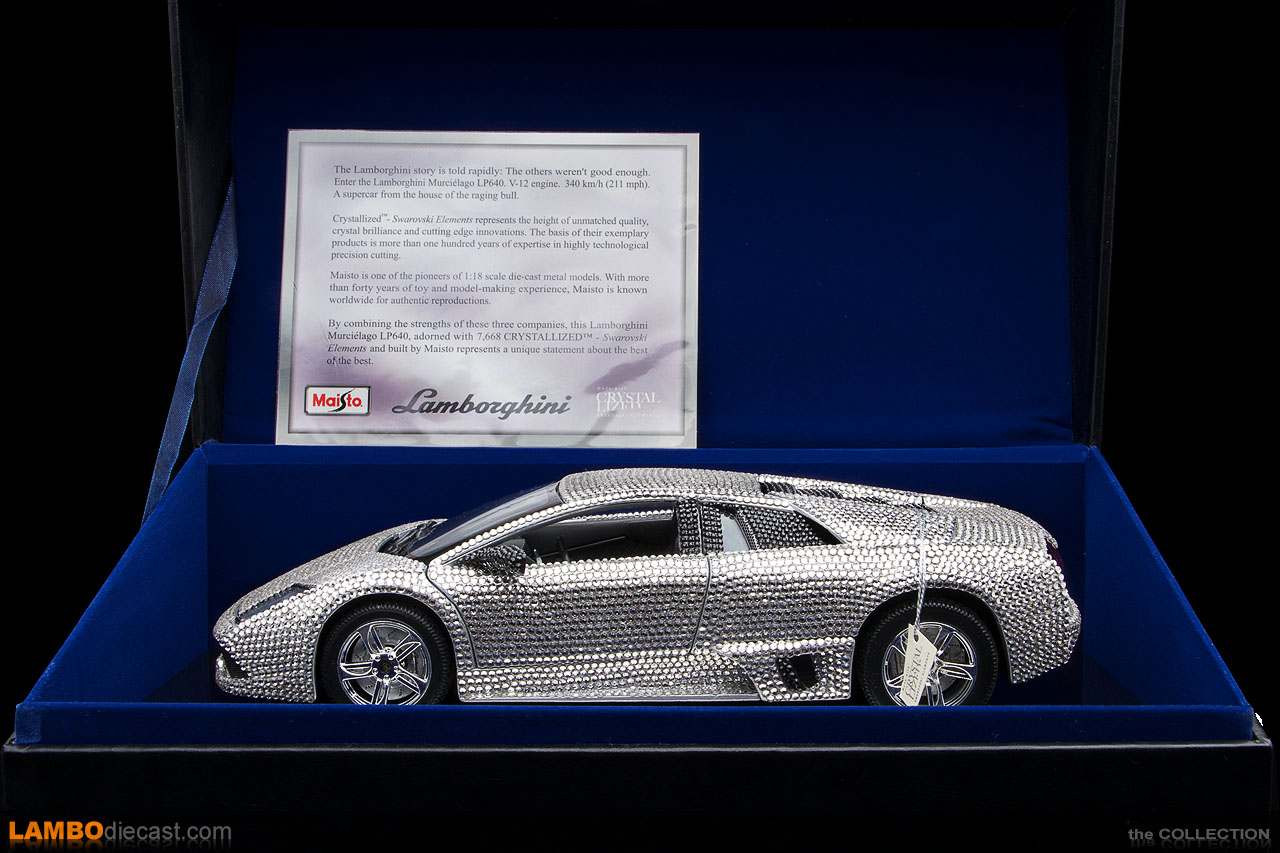 The model comes inside a large Swarovski labeled white cardboard box, inside the box is a white Lamborghini labeled box with a list of the contents, these actually come with a certificate, a numbered plaque on the plinth (mine is 378/550) and ten spare Swarovski elements, just in case you loose one on the model.
I know this is a totally insane model, and I also understand not everybody will like it, but I think it's different, and in the end it is still a Lamborghini, so I have a place for it in my collection.
our RATING
| | | |
| --- | --- | --- |
| Exterior | | 8/10 |
| Interior | | 7/10 |
| Engine | | 5/10 |
| Accuracy | | 8/10 |
| Overall rating | | 7/10 |
Original price : € 290