Brown - page 1
Lamborghini Cheetah
1/18 by GT Spirit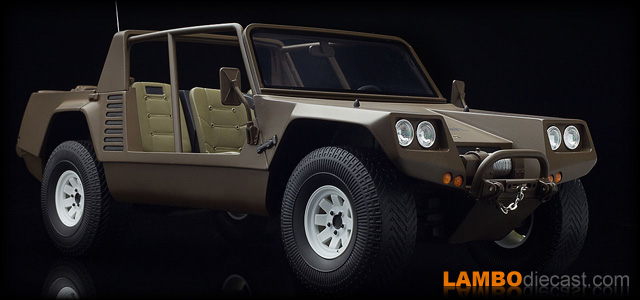 There is a lot of controversy around about this Kaki shaded Lamborghini Cheetah in real life, but adding this model to my collection was worth it.
Lamborghini Countach LPI 800-4
1/18 by Top Speed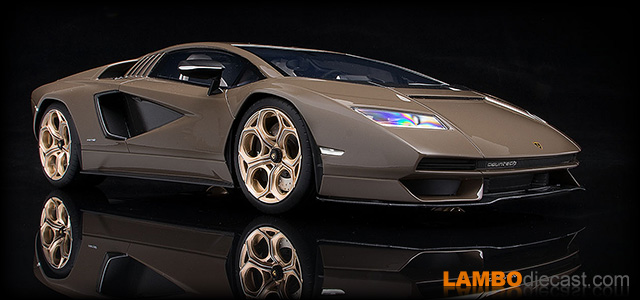 I already had the white version of this 1/18 scale Top Speed or True Scale model of the Lamborghini Countach LPI 800-4, and I wasn't too impressed with it, but this dark bronze metallic one looks amazing.
Lamborghini Islero 400 GTS
1/18 by Cult Scale Models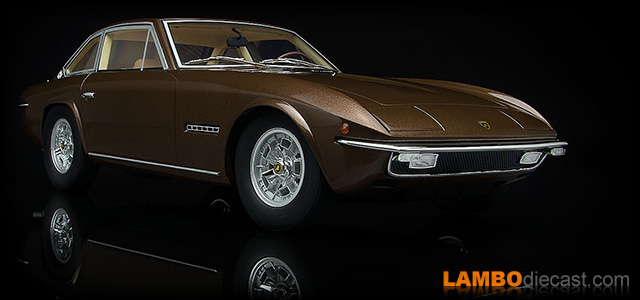 This brown metallic suits the classic Lamborghini Islero S perfectly, especially with the light, tan interior on this 1/18 Cult Scale Models version.
Lamborghini LM 002
1/32 by NewRay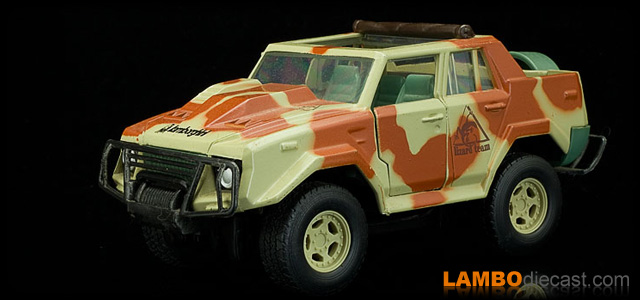 A more camouflage version of this rather nice toy, just because the number of scale models for the LM002 is so limited you should own one of these.
Lamborghini Riva Boat
1/16 by Unknown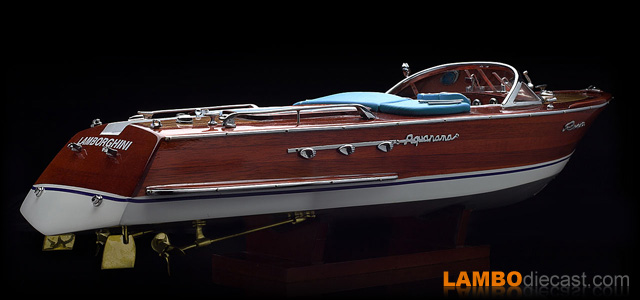 Back in the Sixties, Ferruccio Lamborghini owned a Riva boat powered by two V12 engines from Lamborghini, I finally added a scale model if this beauty