Lamborghini
Lamborghini Countach lp5000
1/64 by Matchbox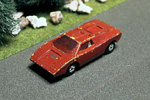 An old Matchbox scale car of the original Lamborghini Countach prototype
Lamborghini Countach LP5000
1/64 by Matchbox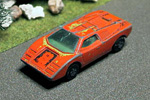 Another toy from Matchbox on the Lamborghini Countach prototype
Lamborghini Countach QVX
1/43 by Unknown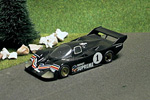 There was only one Countach QVX race car, and the 1/43 scale car is almost has hard to locate.
Lamborghini Countach Rain X
1/18 by Bburago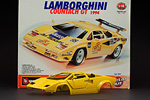 One of the metal kits from Bburago that should depict the Countach Rain-X race car.
Lamborghini Miura P400
1/43 by Unknown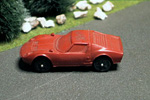 A rubber 1/43 version of the Lamborghini Miura ... never seen this before !
Lamborghini Diablo SE30
1/18 by Maisto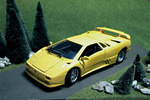 The Lamborghini Diablo SE30 in rare yellow finished, a 1/18 scale model from Maisto
Lamborghini Diablo SE30
1/24 by Maisto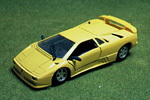 Even in 1/24 scale Maisto made the Lamborghini Diablo SE30
Lamborghini Silhouette P3000
1/24 by Gunze Sangyo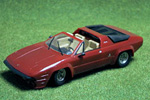 A plastic model kit in 1/24 from the rare Lamborghini Silhouette.
Lamborghini Tractor
1/24 by Ros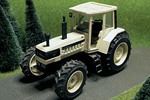 Lamborghini tractors are not so obvious in smaller scale, Ros made two, this is one of them.
Lamborghini Tractor
1/24 by Ros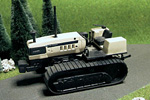 This Lamborghini tractor has caterpillar tracks, amazing in this 1/24 scale
Lamborghini Truck F1
1/43 by LBS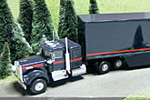 This is an ultra rare Lamborghini F1 transporter from the United States made in 1/43 by LBS
Lamborghini Miura Roadster
1/43 by SMTS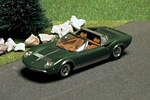 Factory built white metal kit in 1/43 on the Lamborghini Miura Roadster, or Zn75 as it was called in this shape
Lamborghini Countach LP500S
1/64 by Matchbox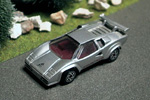 This silver metallic over red Lamborghini Countach LP500S sure looks good in 1/64
Lamborghini Diablo 2wd
1/43 by Unknown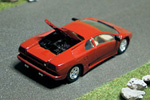 A rather simple scale model of the Lamborghini Diablo in 1/43 scale.
Lamborghini Diablo 2wd
1/18 by Tonka Polistil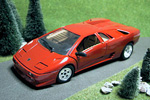 The Lamborghini Diablo in 1/18 was available from several sources, this one was made by Polistil