Lamborghini
Lamborghini Gallardo LP550-2
1/18 by AUTOart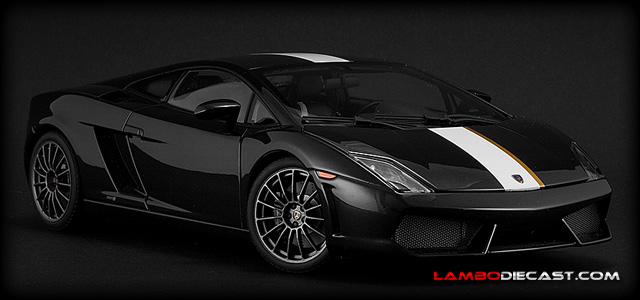 After a long wait AutoArt has finally introduced their 1/18 scale model of the stunning Lamborghini Gallardo LP550-2 Valentino Balboni special featuring that amazing stripe from front to back.
Lamborghini Reventon Roadster
1/18 by MR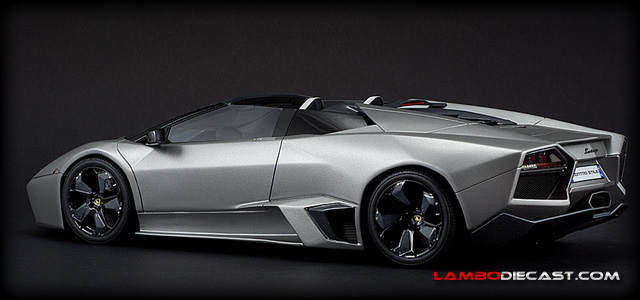 Finally a 1/18 scale model of the stunning Lamborghini Reventon Roadster became available. Made by MR this model is handbuilt and limited to only 399 units !
Lamborghini Murcielago R-GT
1/24 by Motorama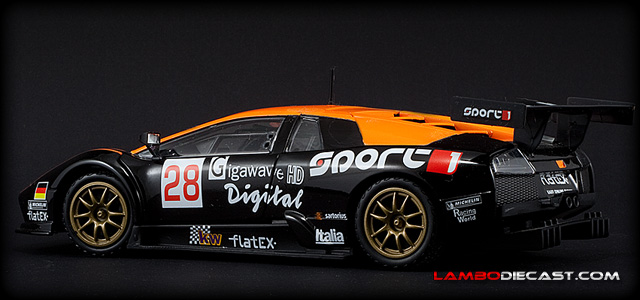 This is actually the third livery Motorama has released for the stunning 1/24 scale Lamborghini Murcielago R-GT that was entered into the FIA GT racing championship, too bad they don't build 1/18 models too.
Lamborghini Murcielago R-GT
1/43 by Motorama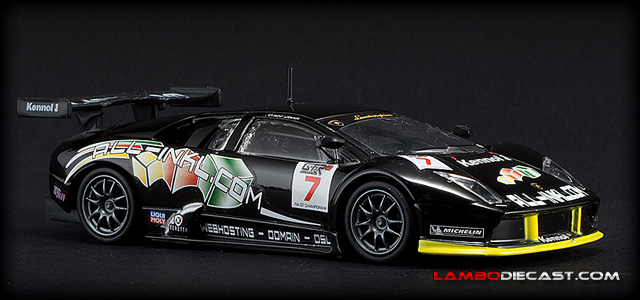 Motorama has been releasing scale models of the Lamborghini Murcielago R-GT for a while now, and I discarded their 1/43 version until now, but they still look rather nice, so why not add it to your collection anyway.
Lamborghini Murcielago R-GT
1/43 by Motorama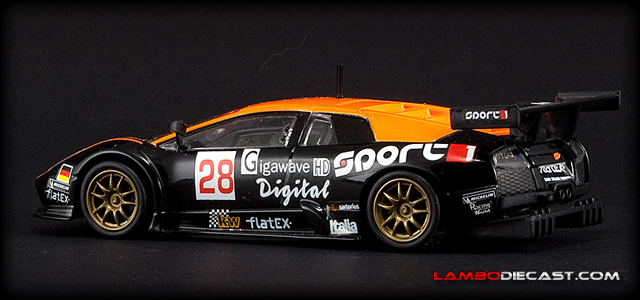 When I bought the 1/24 model of this Motorama model I noticed this nice 1/43 version of it, naturally I got both of these Lamborghini Murcielago R-GT.
Lamborghini Gallardo Superleggera
1/64 by Mondo Motors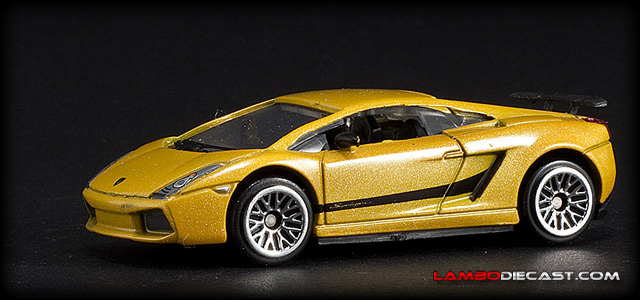 I know, this isn't a collector's item, but I still couldn't resist it, a nice metallic shade on the Lamborghini Gallardo SuperLeggera, reduced to 1/64 scale by Mondo Motors
Lamborghini Murcielago LP640
1/24 by Maisto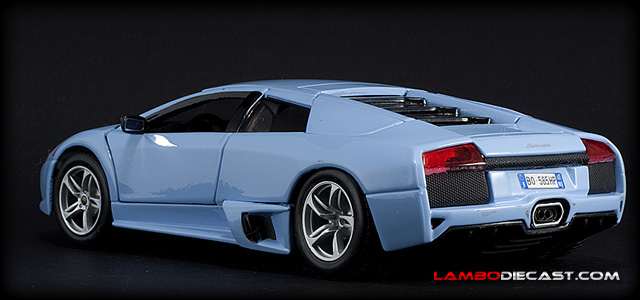 A really nice, baby blue 1/24 scale model of the stunning Lamborghini Murcielago LP640 edition, this time made by Maisto.
Lamborghini Countach LP400S
1/43 by MR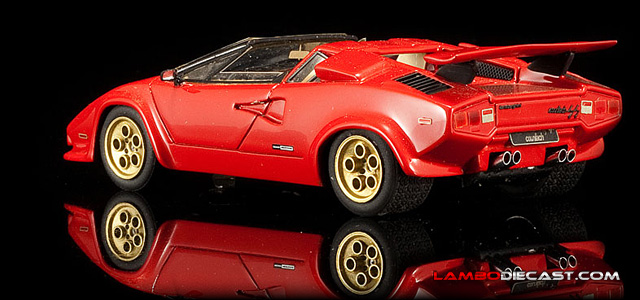 This amazing looking scale model of the Countach LP400SS by Mardikian clearly shows the targa style roof configuration of this rather unique car.
Lamborghini Gallardo LP560-4
1/43 by Minichamps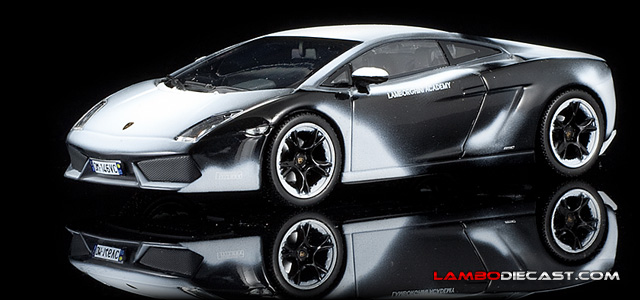 This isn't the regular 1/43 scale Gallardo LP560-4 from Minichamps, it is in fact a replica of the Lamborghini Academy of ice car, complete with snow and dirt on it.
Lamborghini Estoque
1/43 by Mondo Motors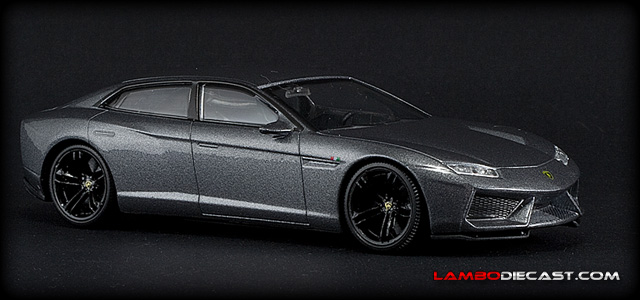 Perhaps not the most exciting 1/43 model of the Lamborghini Estoque, but Mondo Motors sure did a nice job with this one, too bad they put a black interior in it.
Lamborghini Estoque
1/24 by Mondo Motors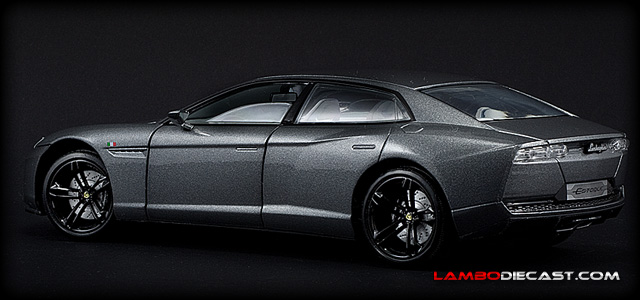 Mondo Motors is just about the only company that is building scale models of the amazing Lamborghini Estoque in both 1/18 and 1/24 scale, and for the price these models go for you should get one.
Lamborghini Gallardo Polizia
1/43 by Highspeed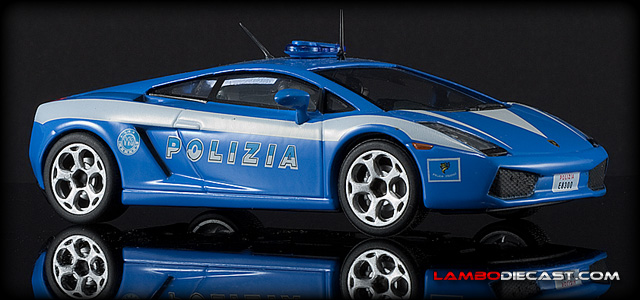 When I was visiting a small shop in the Netherlands I found this 1/43 scale model of the Gallardo Polizia for a very low price, so I added it to my collection.
Lamborghini Diablo GTR
1/18 by AUTOart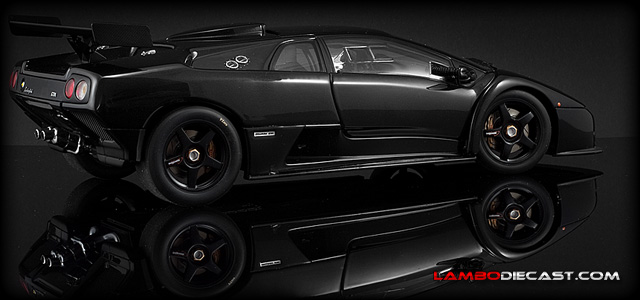 I have been looking for this model for years, ever since I missed it when AutoArt first made this black 1/18 Diablo GTR model. These are sold out a long time now and prices have gone through the roof when you do locate one.
Lamborghini Reventon GT
1/18 by APM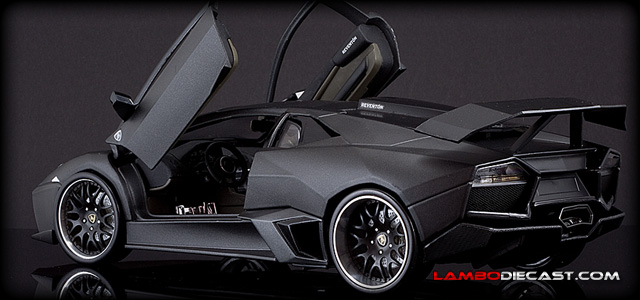 This modified 1/18 model has been turned into a Reventon GT, I don't think it actually exists in real life, but you must admit that it looks different nonetheless.
Lamborghini Gallardo LP560-4
1/18 by AUTOart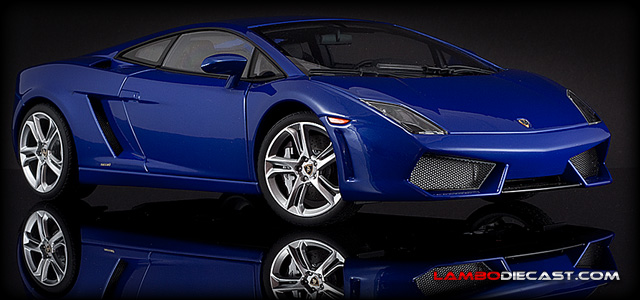 The 1/18 model for the Gallardo LP560-4 from AutoArt was stunning from the start, but when they introduced this blue metallic version with five spoke wheels I just had to get it to complete my collection.