Lamborghini - page 22
Lamborghini Miura P400SV
1/18 by Welly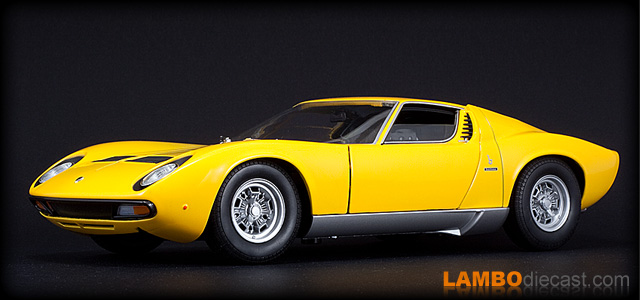 I have to admit this is my first Welly made Lamborghini Miura model, and I am very pleasantly surprised ... it looks really good.
Lamborghini Murcielago LP670-4 SV
1/18 by Norev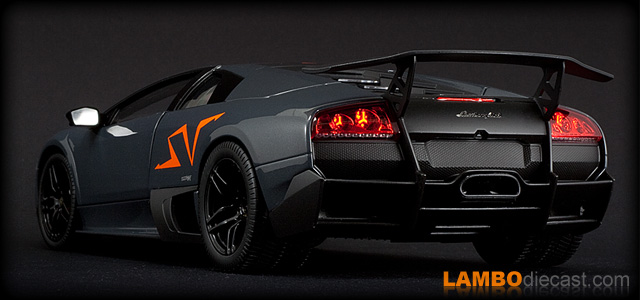 With this 1/18 China Edition from Norev I now have three models of this car, from MR, AutoArt and Norev.
Lamborghini Miura P400SV
1/18 by Kyosho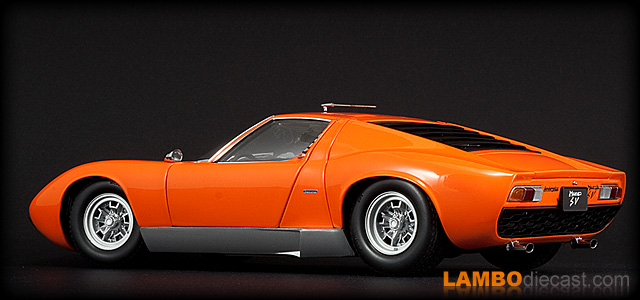 I wasn't really looking for another shade on the Miura SV from Kyosho, but when this orange one came up for a very low price I couldn't resist.
Lamborghini Murcielago 6.2
1/18 by AUTOart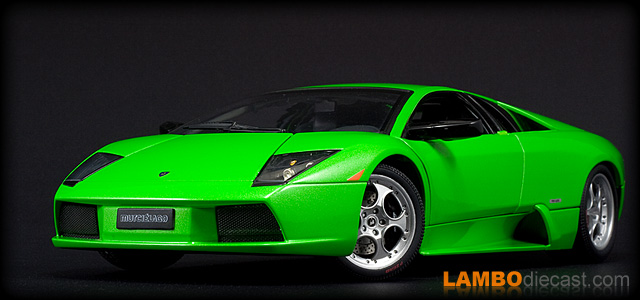 I added the original Murcielago 6.2 model in 1/18 from AutoArt in the impressive Verde Ithaca shade to the collection ... a true classic
Lamborghini Diablo SE30
1/43 by Unknown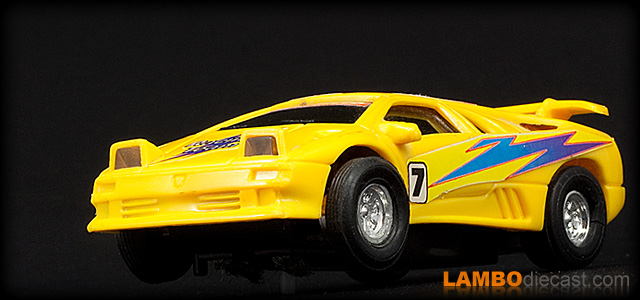 A Lamborghini Diablo SE30 that can actually be driven in a scale race track, a bit rough, but still a Raging Bull
Lamborghini Reventon Roadster
1/64 by Hotwheels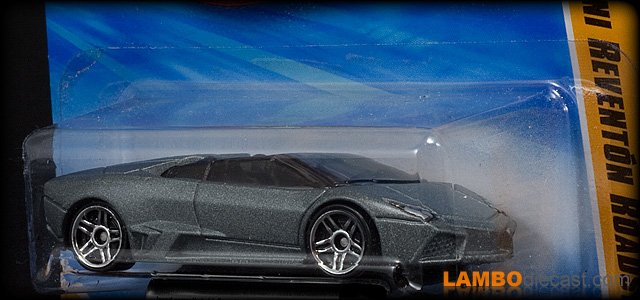 I finally found the Reventon Roadster from Hotwheels in 1/64 in the original mat grey shade ... now it can keep the orange version company.
Lamborghini Aventador LP700-4
1/64 by Hotwheels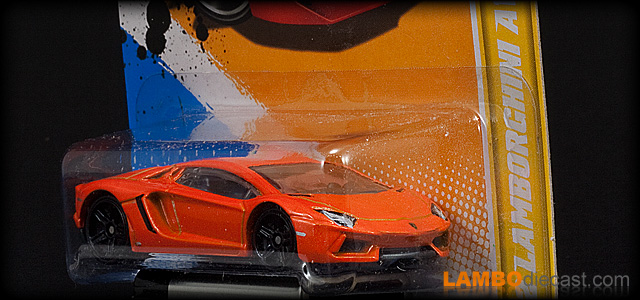 Hotwheels released the Lamborghini Aventador LP700-4 in 1/64, sure it is a toy, but I really like it to be honest.
Lamborghini Murcielago LP640
1/18 by AUTOart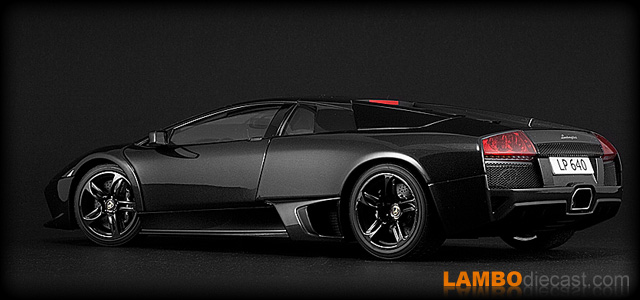 The fourth shade of the Murcielago LP640 in 1/18 by AutoArt, the Nero Aldebaran over black interior and black wheels.
Lamborghini Murcielago 6.2
1/18 by RoadBot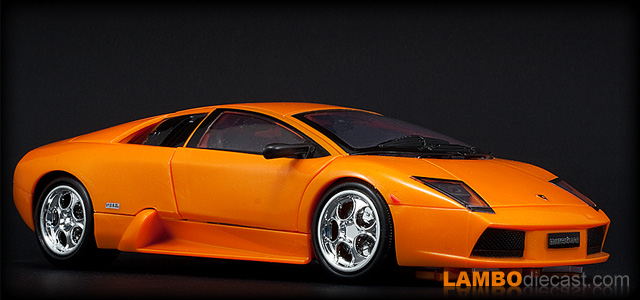 I already owned the green version of this Murcielago RoadBot transformer style Lamborghini, but they now released an orange one too.
Lamborghini Murcielago 6.2
1/32 by RoadBot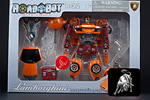 I even found a smaller, 1/32 scale model of the Lamborghini Murciélago from RoadBot ... as a transformer.
Lamborghini Countach LP500S
1/43 by Bburago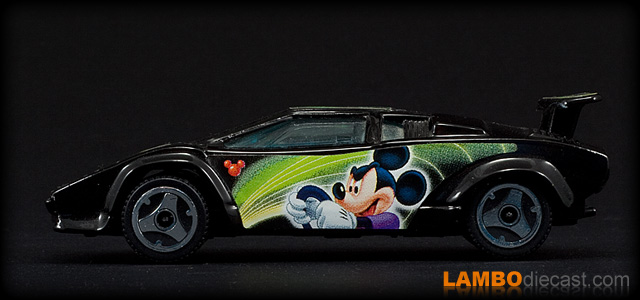 A nice Disney special by Bburago on the 1/43 scale Lamborghini Countach LP500S.
Lamborghini Estoque
1/64 by Hotwheels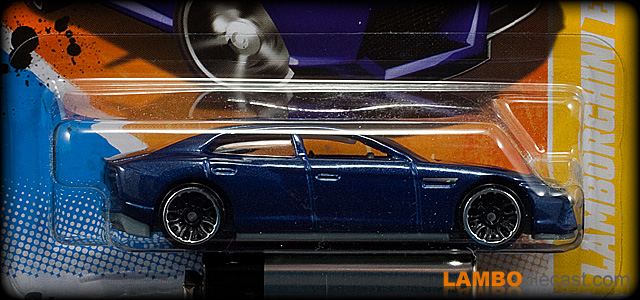 I know, I normally don't buy fantasy colors, but for what these Hotwheels sell I couldn't resist getting this dark metallic Lamborghini Estoque.
Lamborghini Diablo 2wd
1/43 by Unknown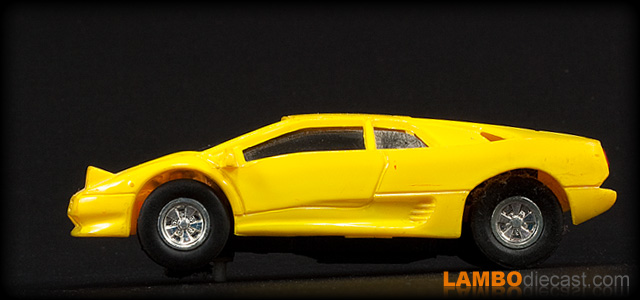 This 1/43 scale model of the Lamborghini Diablo actually drives ... on a scale down race track.
Lamborghini Diablo SV
1/18 by Welly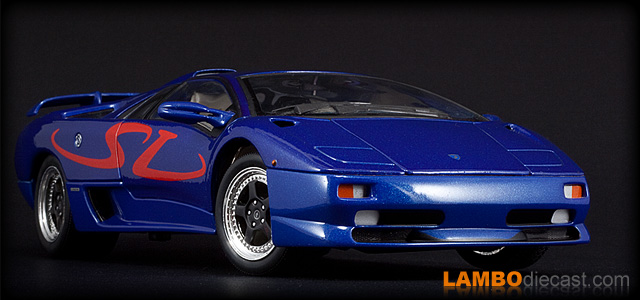 The blue metallic shade looks really nice on the Diablo SV model in 1/18 by Welly ...
Lamborghini Murcielago LP640
1/18 by AUTOart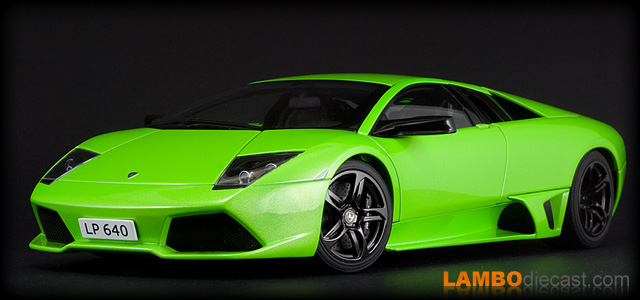 I for one really like this green metallic shade on the Murcielago LP640 1/18 scale model made by AutoArt