Lamborghini - page 2
Lamborghini Aventador LB-Works
1/64 by True Scale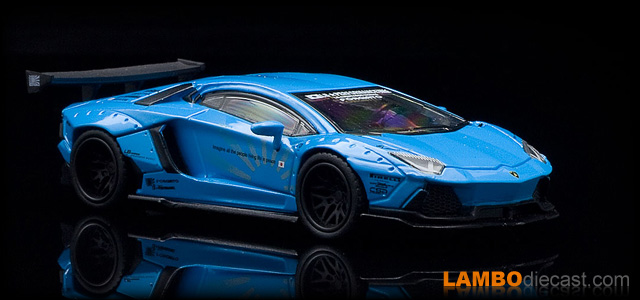 These 1/64 scale models might be considered toys, but some of them are real collector's items, this blue LB-Works Aventador is very nicely finished for such a small scale model.
Lamborghini Centenario LP770-4 Roadster
1/64 by Hotwheels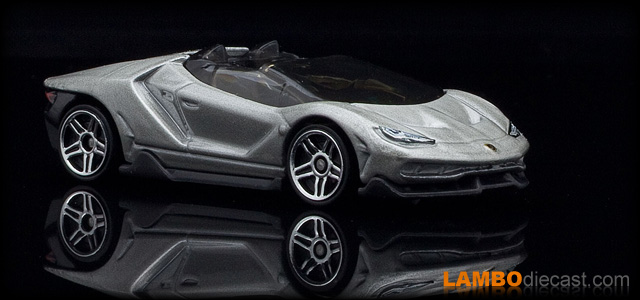 I found this amazing little scale model from Hotwheels on the Lamborghini Centenario Roadster, finished in the correct shade.
Lamborghini Huracan LP610-4
1/64 by Hotwheels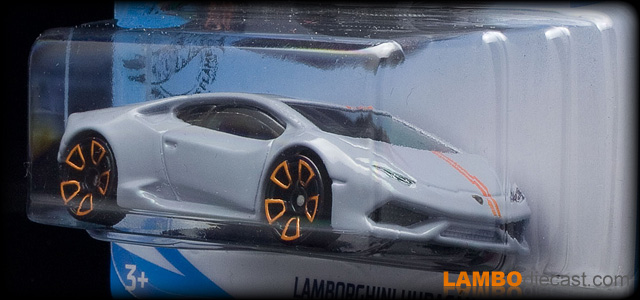 I just couldn't resist adding this grey Lamborghini Huracan from Hotwheels to my collection of small toy cars, I love the double stripe on her.
Lamborghini Murcielago 6.2
1/18 by AUTOart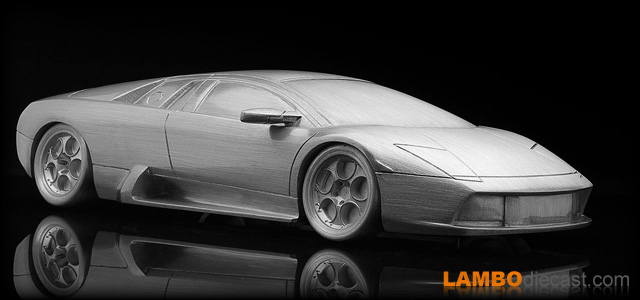 This solid 1/18 scale model of the original Lamborghini Murcielago 6.2 made by AUTOart is a heavy collector's item made from pewter.
Lamborghini Murcielago Concept
1/18 by AUTOart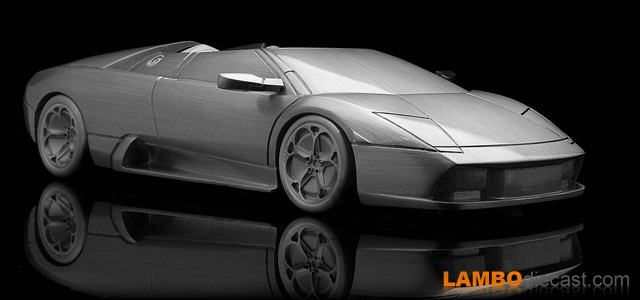 Back in the days, AUTOart created two Murcielago sculptures made from pewter, this Barchetta Concept was the second one, very heavy in 1/18 scale.
Lamborghini Riva Boat
1/16 by Unknown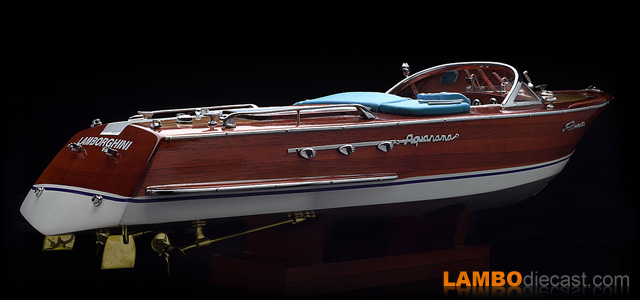 Back in the Sixties, Ferruccio Lamborghini owned a Riva boat powered by two V12 engines from Lamborghini, I finally added a scale model if this beauty
Lamborghini Murcielago LP650-4 Roadster
1/43 by Ixo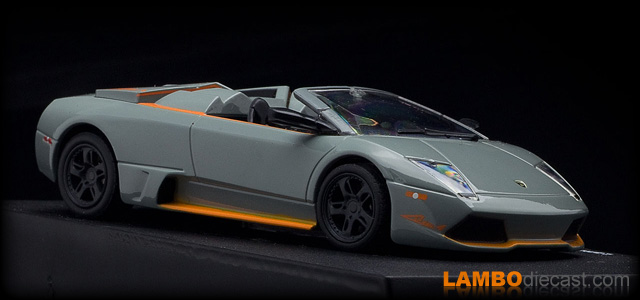 The 2009 Lamborghini Murcielago LP650-4 Roadster is a rather rare car in real life, so it's nice to have a scale model of it in my collection.
Lamborghini Diablo SE30 Jota
1/43 by Ixo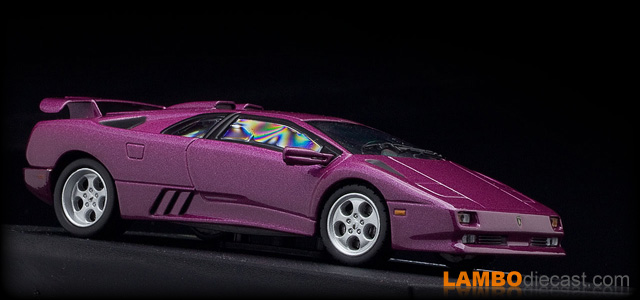 I absolutely love the Lamborghini Diablo SE30 in the rare Jota trim, especially in this purple metallic shade.
Lamborghini Aventador LP700-4 Roadster
1/43 by Ixo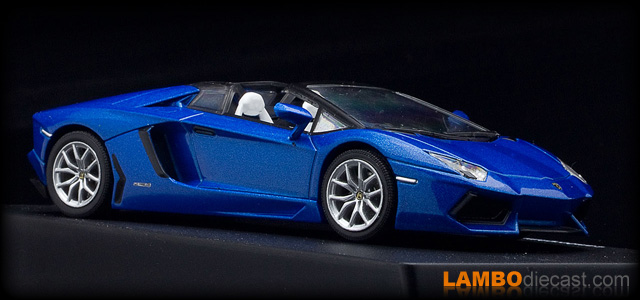 This bright blue metallic looks really good on the Lamborghini Aventador LP700-4 Roadster in 1/43 scale, it sits nicely next to the S Roadster
Lamborghini Diablo GT2
1/43 by Ixo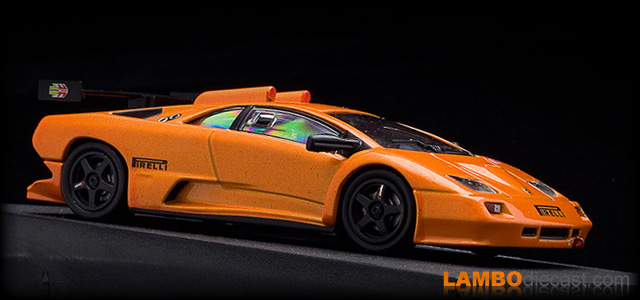 I have seen this 2002 Lamborghini Diablo GT2 in real life at the factory museum, so finally adding a scale model of her put a smile on my face
Lamborghini Aventador SVJ
1/18 by MR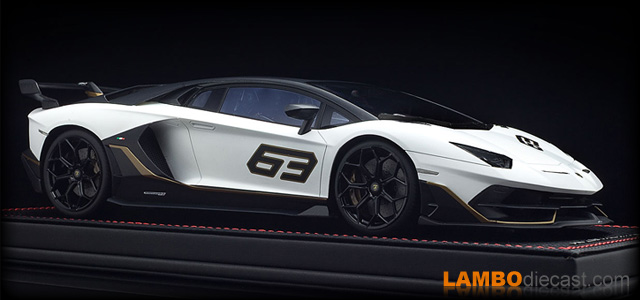 This isn't the normal Aventador SVJ, but the very limited edition 63 version finished in Bianco Phanes, only MR made a 1/18 model of this very special car.
Lamborghini Miura LB-Works
1/18 by GT Spirit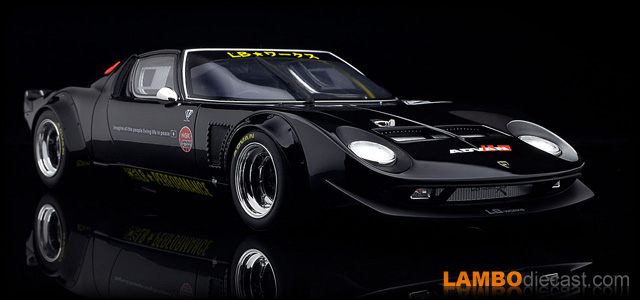 Fear not, this is not a real Lamborghini Miura that has been cut up to add wide fenders, this is a replica turned into an LB-Works by Kato-San
Lamborghini 350 GT
1/18 by Top Marques Collectibles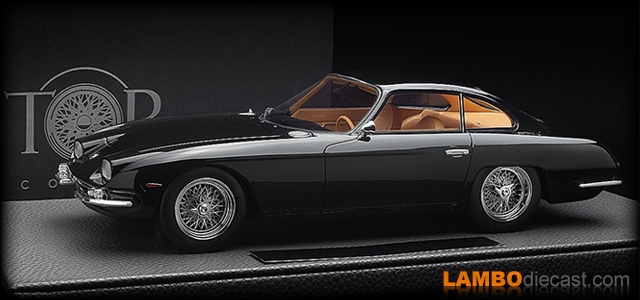 I really love this black over tan Lamborghini 350 GT model in 1/18 scale created by Top Marques Collectibles, it is a very high-end model indeed.
Lamborghini Miura P400
1/64 by Maisto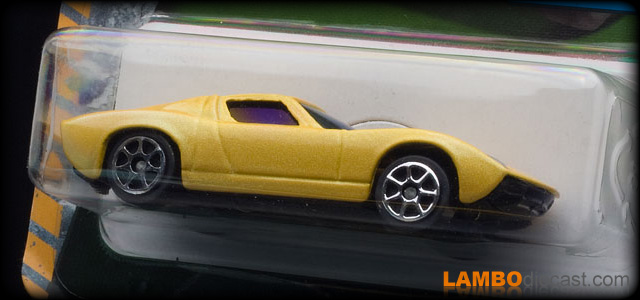 A toy, but this is also a Lamborghini, and a Miura on top of that, so I couldn't resist adding it to my collection anyway.
Lamborghini Cheetah
1/18 by GT Spirit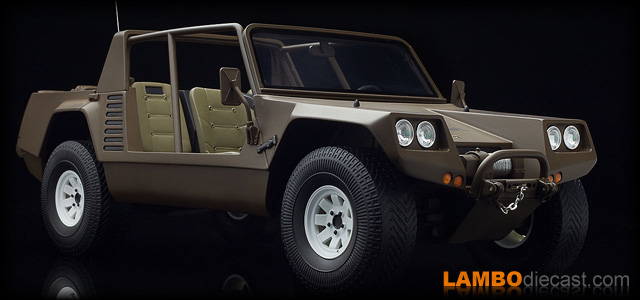 There is a lot of controversy around about this Kaki shaded Lamborghini Cheetah in real life, but adding this model to my collection was worth it.