LAMBOdiecast is constantly updating the selection of Lamborghini scale cars we have online, here we list our latest additions to our personal collection, ranging from true collector's items, kits, diecast to toys, as long as it is related to Automobili Lamborghini SpA we will add it to our collection of model cars, books, factory brochures and official press kits.
844 models with 6397 photos online.
most recent REVIEWS
Lamborghini Centenario LP770-4 Roadster
1/18 by AUTOart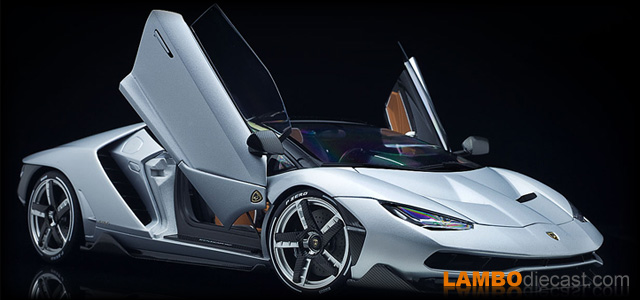 This is the AUTOart 1/18 scale replication of the actual Centenario Roadster unveiled by Automobili Lamborghini SpA, an absolute must-have model.
Lamborghini Murcielago Concept
1/18 by AUTOart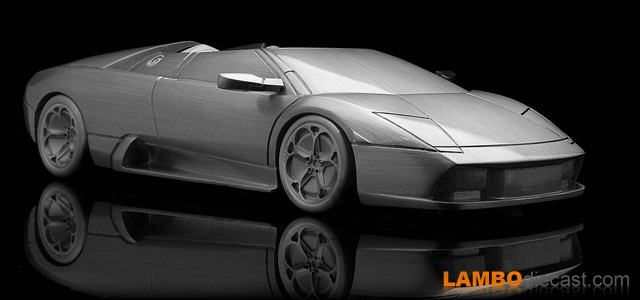 Back in the days, AUTOart created two Murcielago sculptures made from pewter, this Barchetta Concept was the second one, very heavy in 1/18 scale.
Lamborghini Murcielago 6.2
1/18 by AUTOart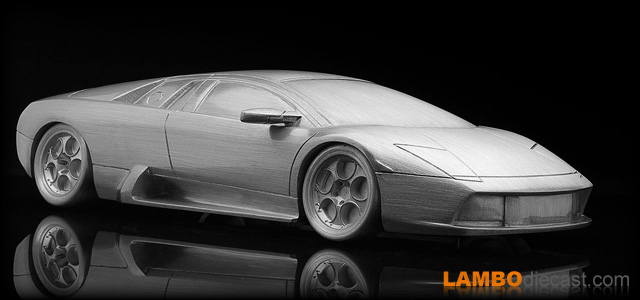 This solid 1/18 scale model of the original Lamborghini Murcielago 6.2 made by AUTOart is a heavy collector's item made from pewter.
Lamborghini LM 002
1/18 by CMF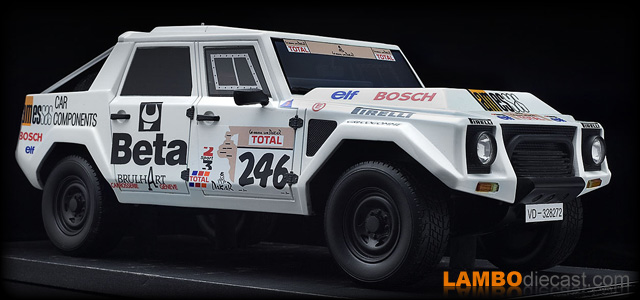 It has taken me a long time to add this 1/18 scale model of the Lamborghini LM002 Paris Dakar rally car, came all the way from China, and it looks amazing.
Lamborghini Diablo VT 6.0
1/18 by Davis & Giovanni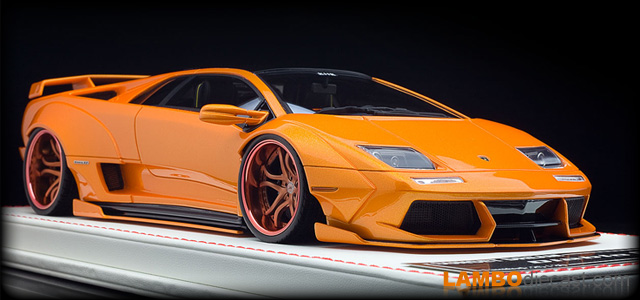 A very expensive 1/18 scale model of a one of a kind wide-body Diablo VT 6.0 made by Davis & Giovanni, but it is truly amazing nonetheless
Lamborghini Diablo SVR
1/18 by GT Spirit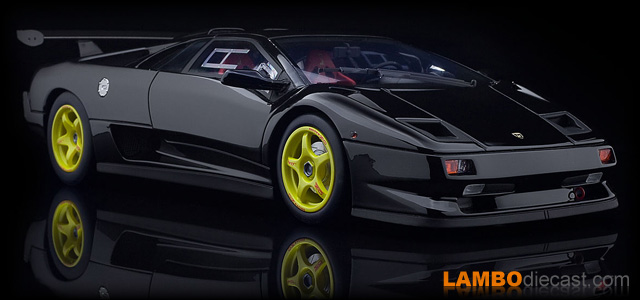 I have always been a fan of plain livery race versions of street Lamborghini, so when GT Spirit released this black 1/18 scale Diablo SVR I just had to add it to my collection
Lamborghini Huracan Performante
1/18 by Maisto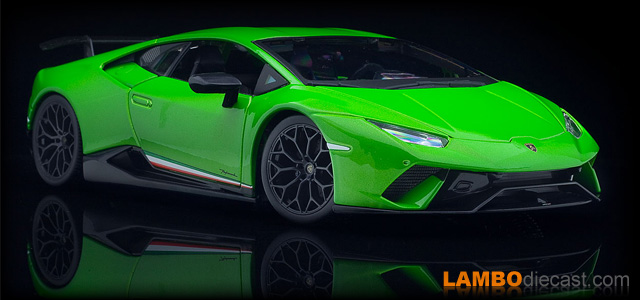 I already own the AUTOart made Huracan Performante in 1/18 scale, but this green metallic version made by Maisto was interesting enough to add.
Lamborghini Centenario LP770-4
1/18 by Maisto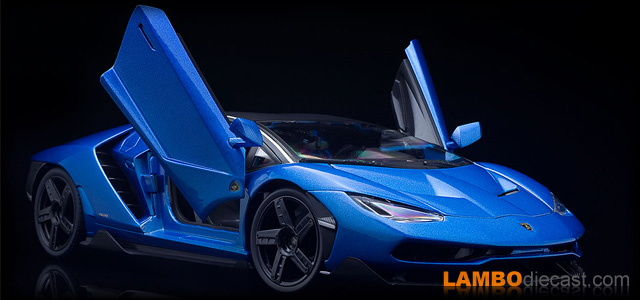 Maisto has released two shades on the Lamborghini Centenario in 1/18 scale already, but when this blue metallic one came up I just couldn't resist adding it.
Lamborghini Murcielago LB-Works
1/18 by AB Models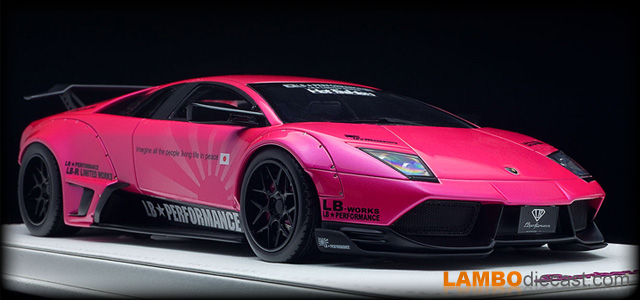 An absolutely amazing looking, pink Lamborghini Murcielago LB-Works in 1/18 scale, with touches of pink carbon fiber on the interior.
Lamborghini Aventador LB-Works
1/18 by JUC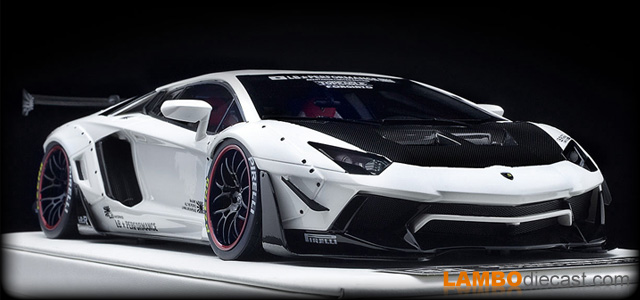 This is my first 1/18 scale Lamborghini model made by JUC, this one is the LB-Works Limited Edition, also known as the 2.0 version. This really is a high-end model, finished in bright white it looks amazing