LAMBOdiecast is constantly updating the selection of Lamborghini scale cars we have online, here we list our latest additions to our personal collection, ranging from true collector's items, kits, diecast to toys, as long as it is related to Automobili Lamborghini SpA we will add it to our collection of model cars, books, factory brochures and official press kits.
873 models with 6644 photos online.
most recent REVIEWS
Lamborghini Aventador SVJ
1/18 by MR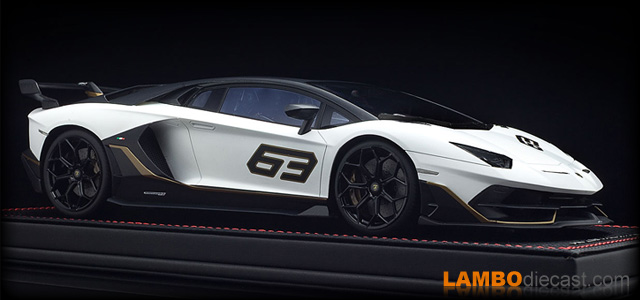 This isn't the normal Aventador SVJ, but the very limited edition 63 version finished in Bianco Phanes, only MR made a 1/18 model of this very special car at this time, later Kyosho also released this livery.
Lamborghini Aventador SVJ Roadster
1/18 by MR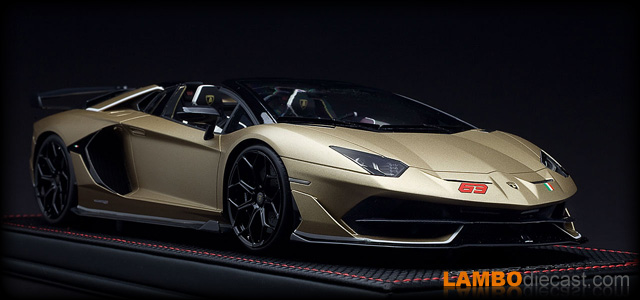 The stunning Lamborghini SVJ Roadster in the presentation livery of Bronzo Zenas over white interior made by MR in large 1/18 scale.
Lamborghini Terzo Millennio
1/18 by MR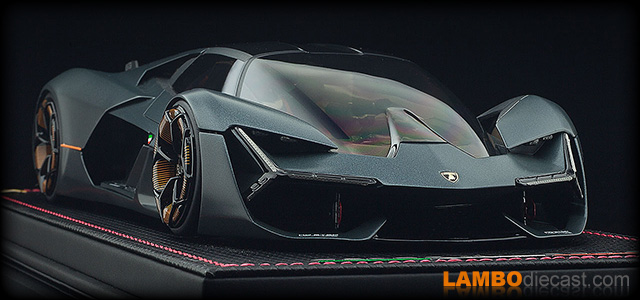 It took me a while to decide on this, but the MR made 1/18 Terzo Millennio is just so amazing I couldn't resist anymore and added it to the collection anyway
Lamborghini Sian FKP 37
1/18 by Bburago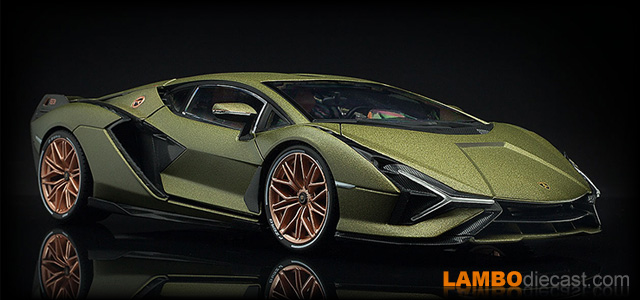 This 1/18 scale Lamborghini Sian model from Bburago has been eagerly awaited by me and many other, and finally having it in the collection is great, this is a very nice attempt from Bburago
Lamborghini Cheetah
1/18 by Kyosho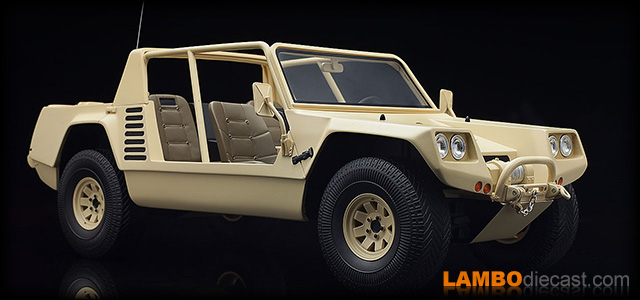 The amazing looking, tan Lamborghini Cheetah prototype SUV, the grandfather of the massive LM002 and the current Super SUV, the Urus
Lamborghini Miura LB-Works
1/18 by GT Spirit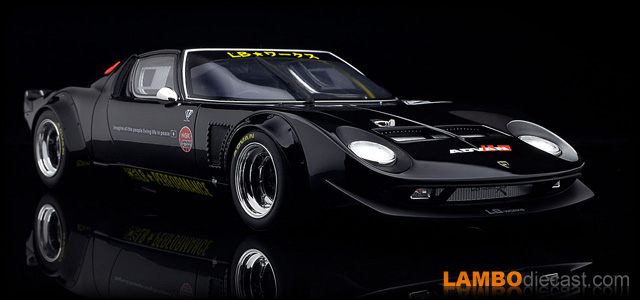 Fear not, this is not a real Lamborghini Miura that has been cut up to add wide fenders, this is a replica turned into an LB-Works by Kato-San recreated in 1/18 scale by GT Spirit
Lamborghini 400 GT 2+2
1/18 by KK-Scale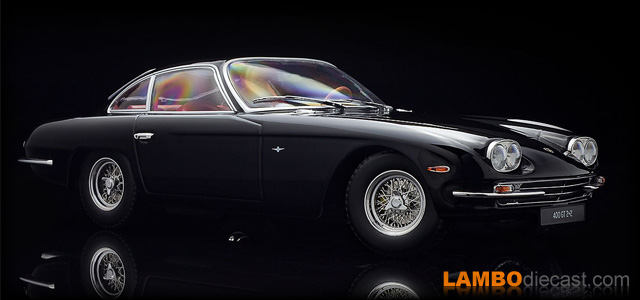 When I found out KK Scale was also releasing a black over red version of their Lamborghini 400 GT 2+2 in 1/18 scale I just couldn't resist adding her to my collection too.
Lamborghini Terzo Millennio
1/24 by Bburago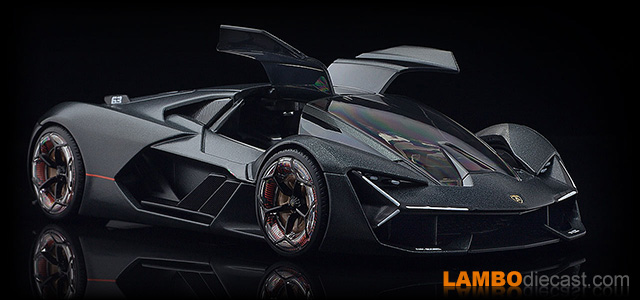 When Bburago announced they would be producing the Lamborghini Terzo Millennio concept I was really happy at first ... turned out they did a 1/24 scale model. But it's still very nice nonetheless
Lamborghini Terzo Millennio
1/24 by Bburago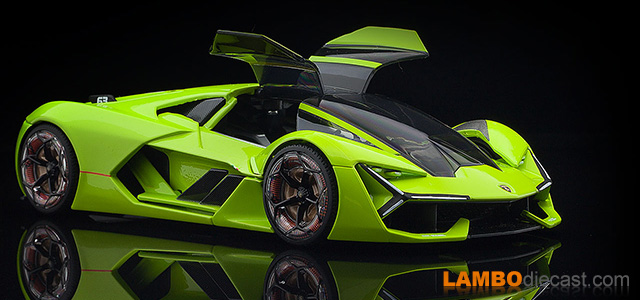 I normally never buy fantasy shades, but in this case the green 1/24 scale Lamborghini Terzo Millennio model from Bburago is going to be converted into something else.
Lamborghini Centenario LP770-4 Roadster
1/18 by AUTOart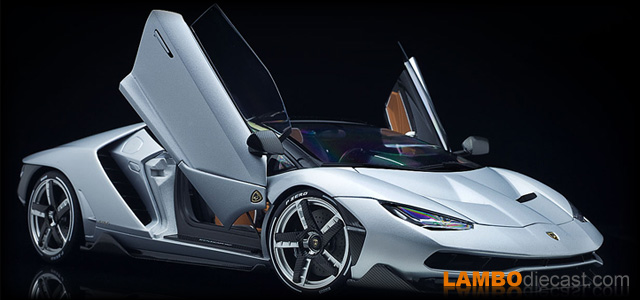 This is the AUTOart 1/18 scale replication of the actual Centenario Roadster unveiled by Automobili Lamborghini SpA, an absolute must-have model.