Lamborghini - page 3
Lamborghini Cheetah
1/18 by Kyosho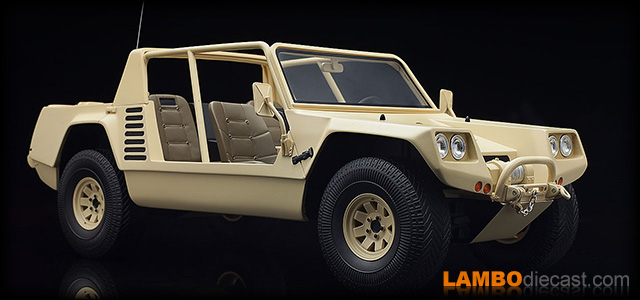 The amazing looking, tan Lamborghini Cheetah prototype SUV, the grandfather of the massive LM002 and the current Super SUV, the Urus
Lamborghini Terzo Millennio
1/18 by MR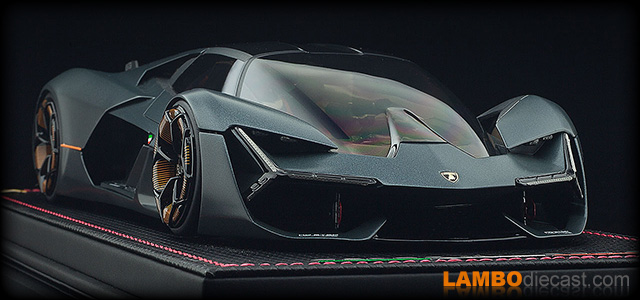 It took me a while to decide on this, but the MR made 1/18 Terzo Millennio is just so amazing I couldn't resist anymore and added it to the collection anyway
Lamborghini Centenario LP770-4
1/18 by AUTOart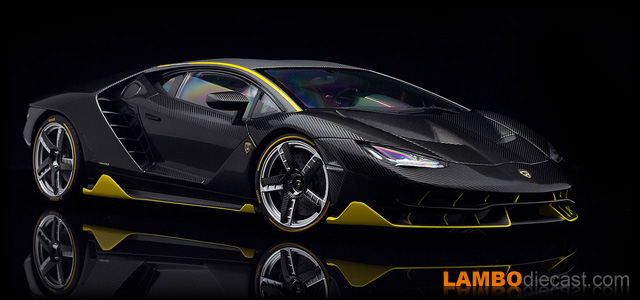 The production version of AUTOart's 1/18 scale model of the Lamborghini Centenario in clear carbon fiber body with yellow livery finally made it to my collection. It is absolutely stunning.
Lamborghini Aventador LP700-4
1/18 by FX Models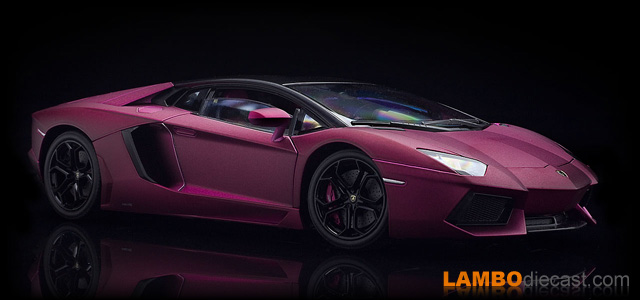 This is an older model, but one I never added to the collection when new, this unique, satin purple metallic Aventador was in fact custom made for a Middle-Eastern owner at the time
Lamborghini LM 002
1/18 by CMF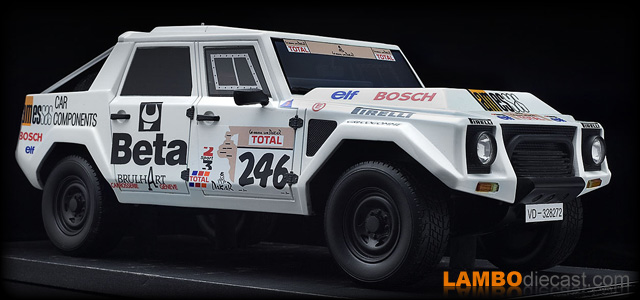 It has taken me a long time to add this 1/18 scale model of the Lamborghini LM002 Paris Dakar rally car, came all the way from China, and it looks amazing.
Lamborghini Diablo VT 6.0
1/18 by Davis & Giovanni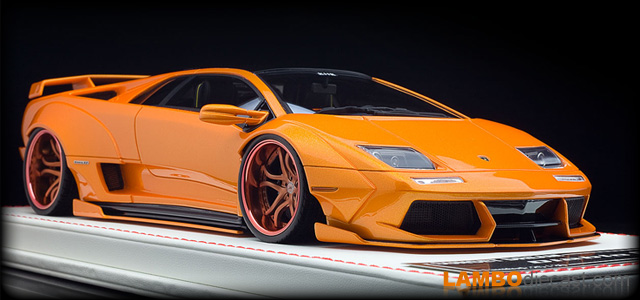 A very expensive 1/18 scale model of a one of a kind wide-body Diablo VT 6.0 made by Davis & Giovanni, but it is truly amazing nonetheless
Lamborghini Diablo SVR
1/18 by GT Spirit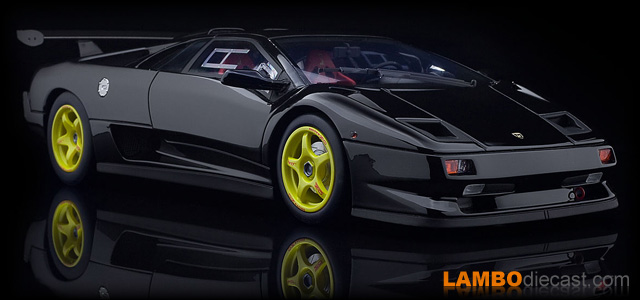 I have always been a fan of plain livery race versions of street Lamborghini, so when GT Spirit released this black 1/18 scale Diablo SVR I just had to add it to my collection
Lamborghini Huracan Performante
1/18 by Maisto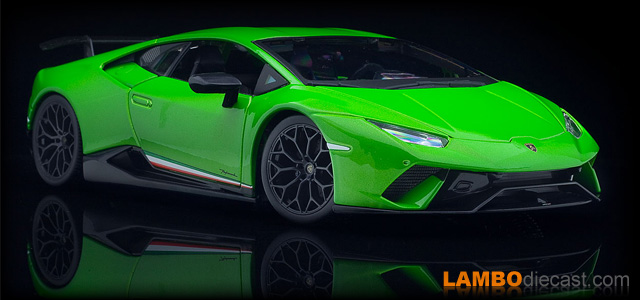 I already own the AUTOart made Huracan Performante in 1/18 scale, but this green metallic version made by Maisto was interesting enough to add.
Lamborghini Centenario LP770-4
1/18 by Maisto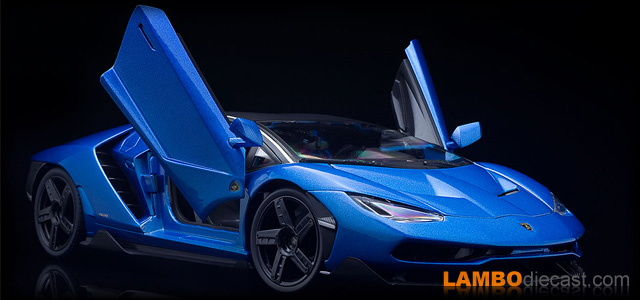 Maisto has released two shades on the Lamborghini Centenario in 1/18 scale already, but when this blue metallic one came up I just couldn't resist adding it.
Lamborghini Aventador LP700-4
1/64 by Maisto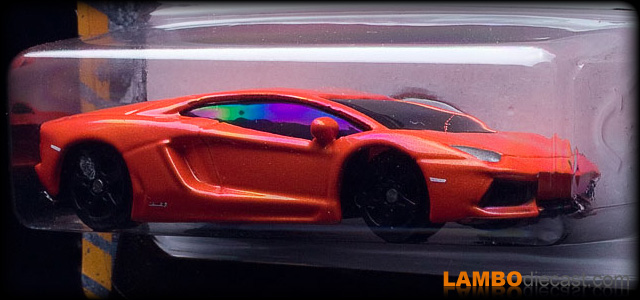 A nice 1/64 scale Lamborghini Aventador LP700-4 by Maisto finished in Arancio Argos
Lamborghini Murcielago LB-Works
1/18 by AB Models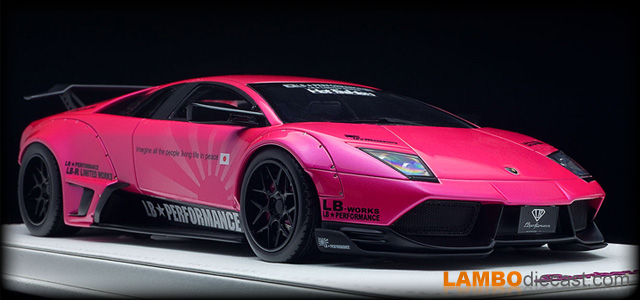 An absolutely amazing looking, pink Lamborghini Murcielago LB-Works in 1/18 scale, with touches of pink carbon fiber on the interior.
Lamborghini Aventador LB-Works
1/18 by JUC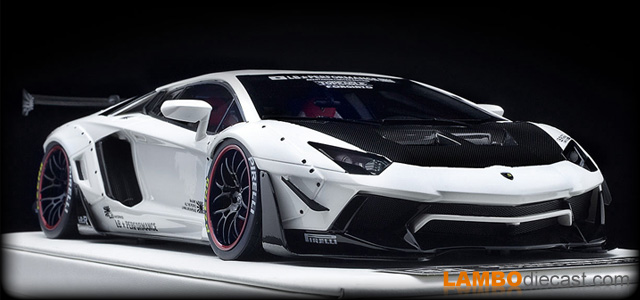 This is my first 1/18 scale Lamborghini model made by JUC, this one is the LB-Works Limited Edition, also known as the 2.0 version. This really is a high-end model, finished in bright white it looks amazing
Lamborghini Gallardo LP600
1/18 by Minichamps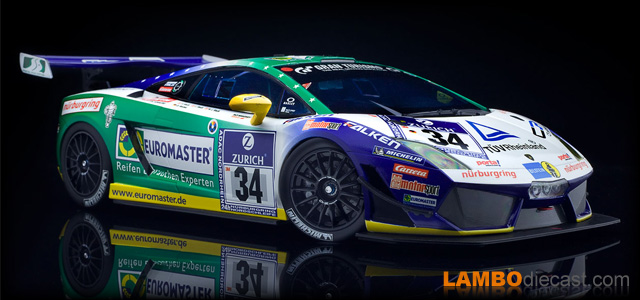 I specifically added this 1/18 scale Minichamps model of the Lamborghini Gallardo LP600+ GT3 to my collection because it's the only one in the series with the additional headlights in the center of the bumper
Lamborghini Veneno LP750-4 Roadster
1/18 by Kyosho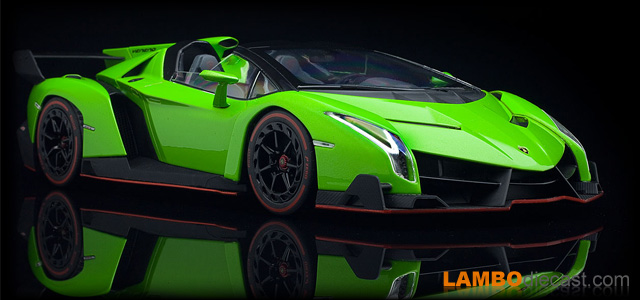 The bright green Lamborghini Veneno Roadster made by Kyosho in their 1/18 Ousia series, this one actually exists in real life too.
Lamborghini Aventador S Roadster
1/43 by Ixo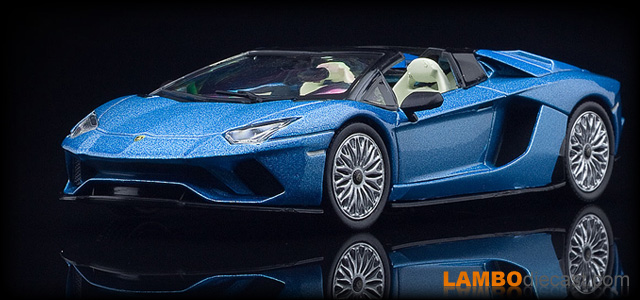 The Lamborghini Aventador S Roadster was unveiled in a special blue metallic, this 1/43 scale model from Ixo comes in the same shade.