Lamborghini
Lamborghini Aventador LP700-4
1/24 by Maisto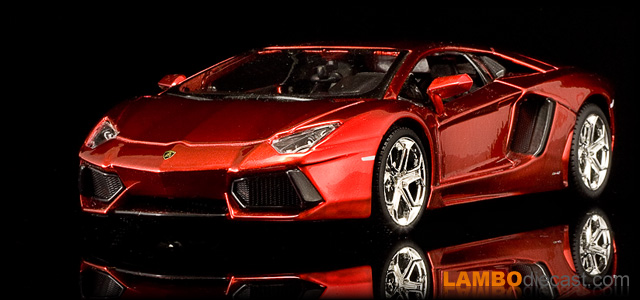 A very nice, red metallic shade on this Lamborghini Aventador LP700-4 made by Maisto
Lamborghini Murcielago R-GT
1/32 by Ninco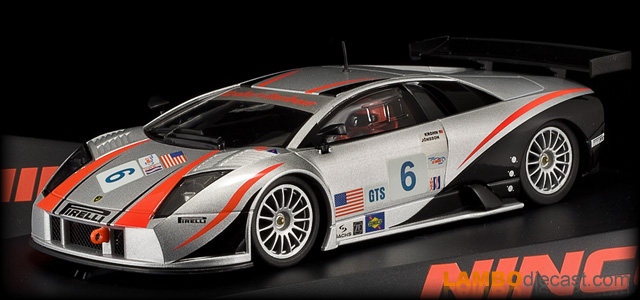 This 1/32 scale Lamborghini Murcielago R-GT from Ninco can actually be driven on a track, a slot car track that is.
Lamborghini Murcielago R-GT
1/32 by Ninco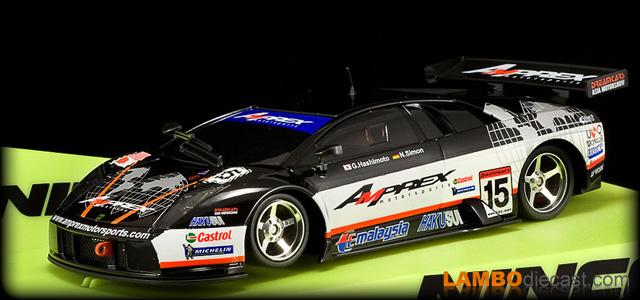 An impressive Lamborghini Murcielago R-GT race car in Amprex livery, 1/32 scale from Ninco
Lamborghini Urus
1/18 by Looksmart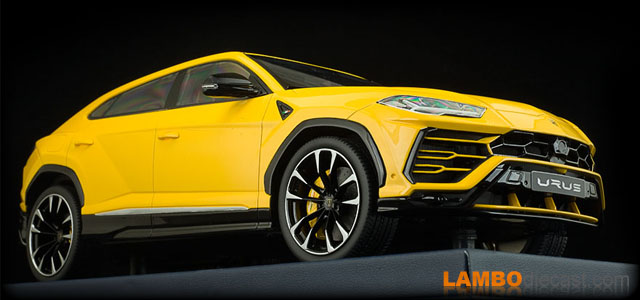 When the Lamborghini Urus was unveiled it was Looksmart that had the first 1/18 scale model available at the factory.
Lamborghini Huracan LP620-2 Super Trofeo
1/18 by AUTOart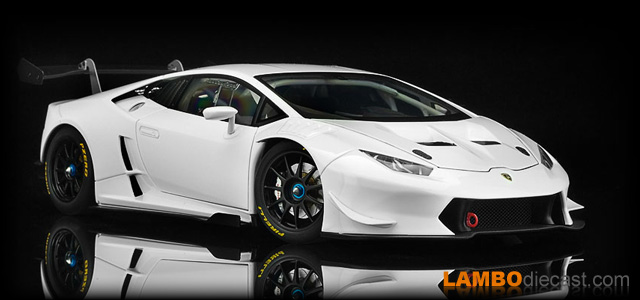 The amazing looking Lamborghini Huracan LP620-2 Super Trofeo race car, finished in a plain white livery, made by AUTOart in 1/18 scale.
Lamborghini Urus
1/24 by Maisto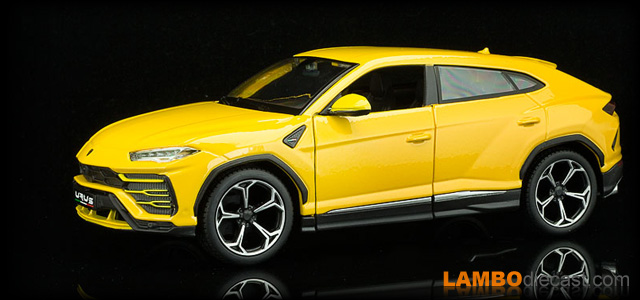 A lot of people are complaining about the Urus not being a real Lamborghini, but I rather like it, so I added this 1/24 scale model too
Lamborghini Reventon Roadster
1/64 by Hotwheels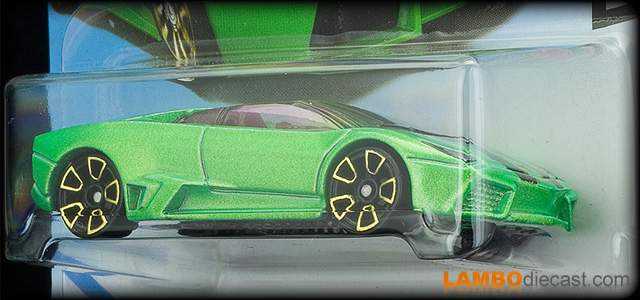 A very nice, bright green metallic Lamborghini Reventon Roadster by Hotwheels
Lamborghini Aventador LP750-4 Superveloce
1/64 by Kyosho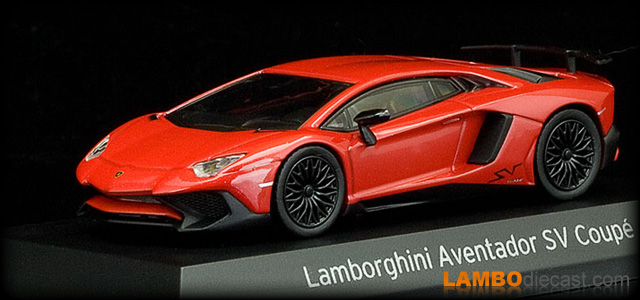 These 1/64 scale models from Kyosho can hardly be called toy, these are nicely detailed collector's items, like this Rosso Bia Aventador Super Veloce
Lamborghini Veneno Roadster
1/64 by Kyosho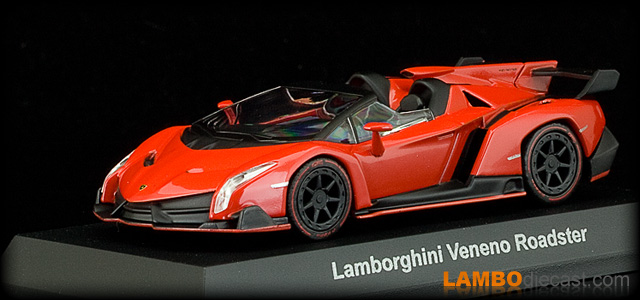 I love the Lamborghini Veneno Roadster in this red shade, so when I saw this 1/64 scale model from Kyosho I just had to add it to my collection.
Lamborghini Aventador LP750-4 Superveloce
1/64 by Tarmac Works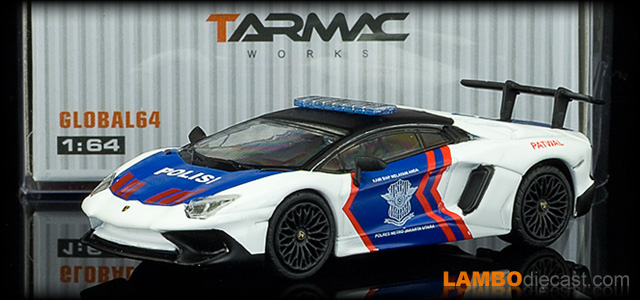 This is a Lamborghini Aventador Superveloce in the colors of the Indonesian police, made by Tarmac Works in 1/64 scale
Lamborghini Aventador LP750-4 Superveloce
1/64 by Tarmac Works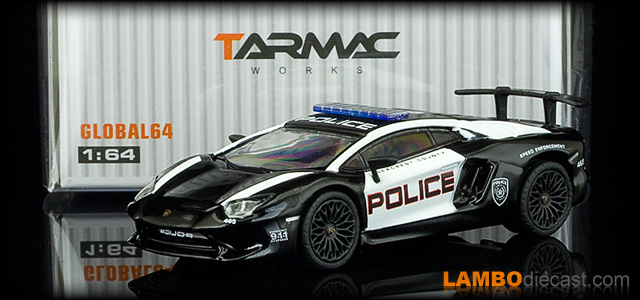 The famous NFS Police livery on a 1/64 scale Lamborghini Aventador Superveloce by Tarmac Works
Lamborghini Aventador LP750-4 Superveloce
1/64 by Tarmac Works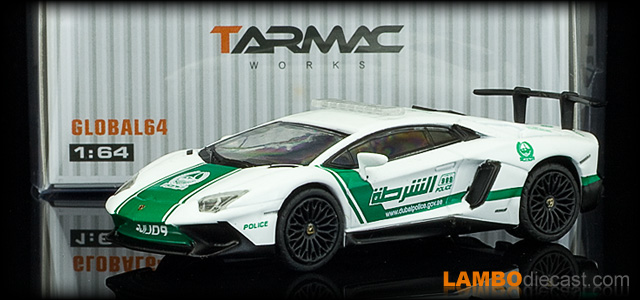 We all know the Dubai Police has a Lamborghini Aventador, but this is the new LP750-4 Superveloce in the Dubai Police livery
Lamborghini Aventador LP750-4 Superveloce
1/64 by Tarmac Works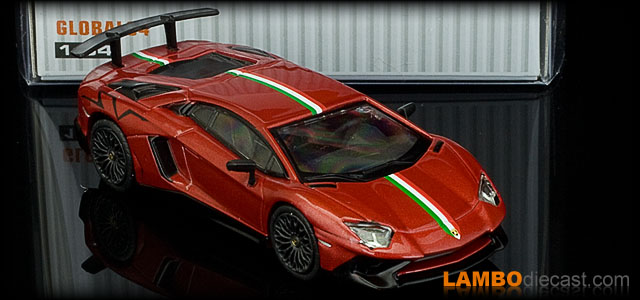 The Lamborghini Aventador LP750-4 Superveloce in Rosso Bia with Tricolore stripe in 1/64 scale from Tarmac Works
Lamborghini Urus
1/24 by Maisto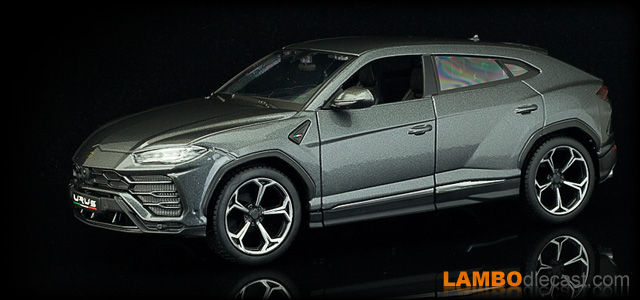 A nice 1/24 scale model of the Lamborghini Urus finished in Grigio made by Maisto
Lamborghini Diablo Roadster
1/18 by AUTOart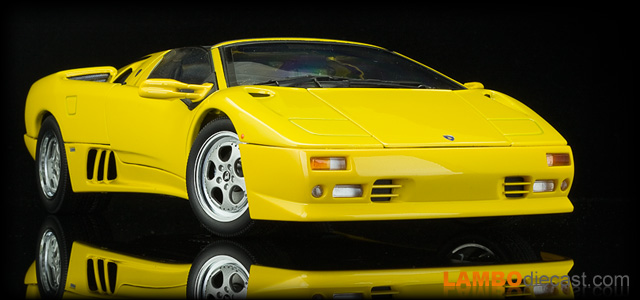 Many years ago AUTOart released three shades on their 1/18 scale model of the Lamborghini Diablo VT Roadster, red, black and yellow. I finally managed to add the yellow one to my collection