AUTOart released their first shade on the Lamborghini Urus Super SUV back in February 2021, and it was one of my favorite color combinations, a Bianco Icarus over a BiColore Sportivo combining Nero Ade with Rosso Alala, I for one just love this specific setup with the red calipers behind the diamond-cut wheels. It took AUTOart until May to release two more colors, and boy are those beautiful too.
A Grigio Titans, satin matt grey metallic over a dark brown Terra Asia Vintage BiColore Elegante interior which is such a luxurious looking combination while the third shade was Blu Elios while the interior was the 'Elegante leather' version in Bianco Polar with the Q-Citura option, this one even came with color-coded white seatbelts ... I like these three initial versions from AUTOart.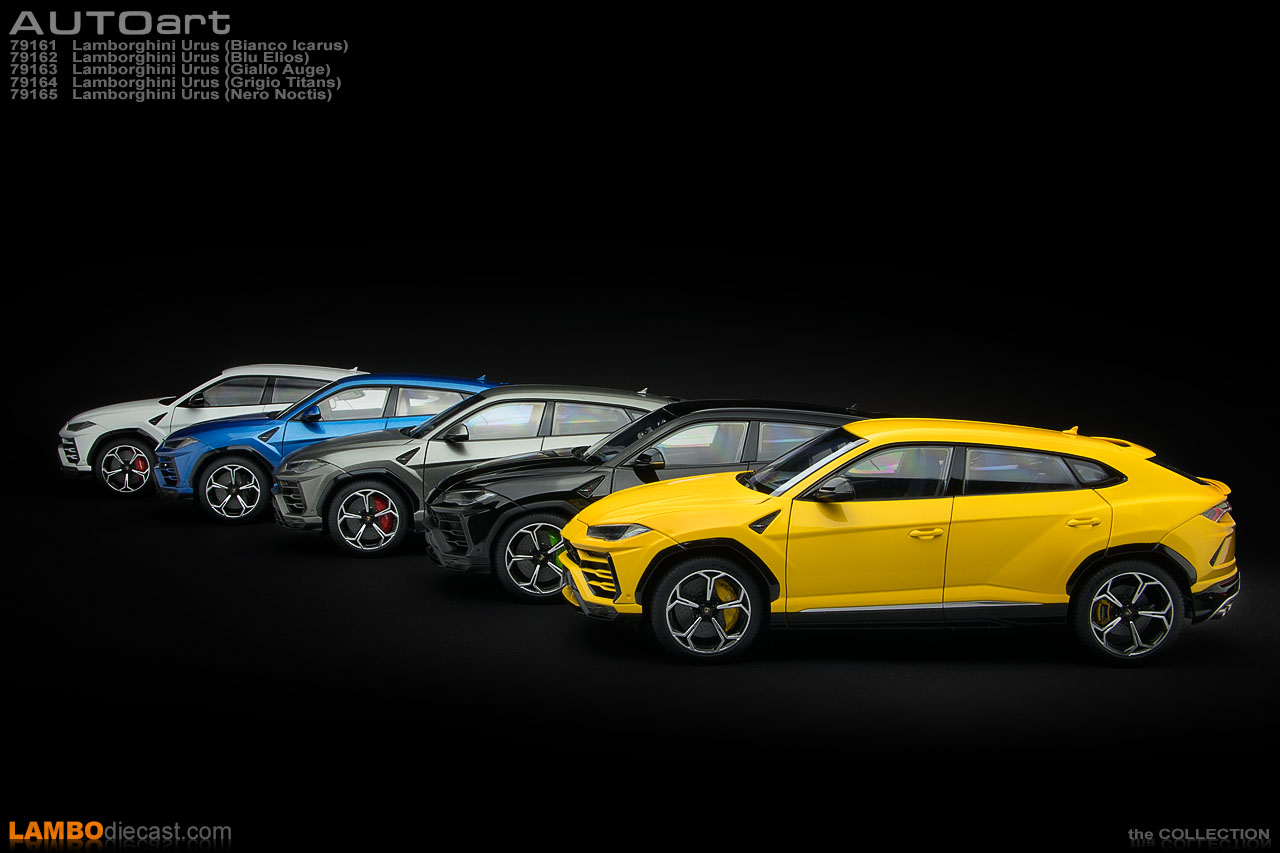 We all know what happened in 2021, so it took AUTOart until December of that year to get the final two shades to European dealers, a Nero Noctis and a Giallo Auge, and while that yellow metallic was the launch color on the Lamborghini Urus, it came with the wrong wheels to be a replica of the actual launch spec car, fortunately, I already owned a Looksmart 1/18 model in the exact presentation specs.
Exactly two years after the Bianco Icarus AUTOart Lamborghini Urus, three more shades arrived in Europe, the Verde Selvans, Rosso Efesto, and this absolutely gorgeous Arancio Borealis, which more importantly comes with an amazing 'inverted' BiColore Sportivo interior, the orange is on the outside of the seats while the center part is Nero Ade, and I love this one almost as much as the white one.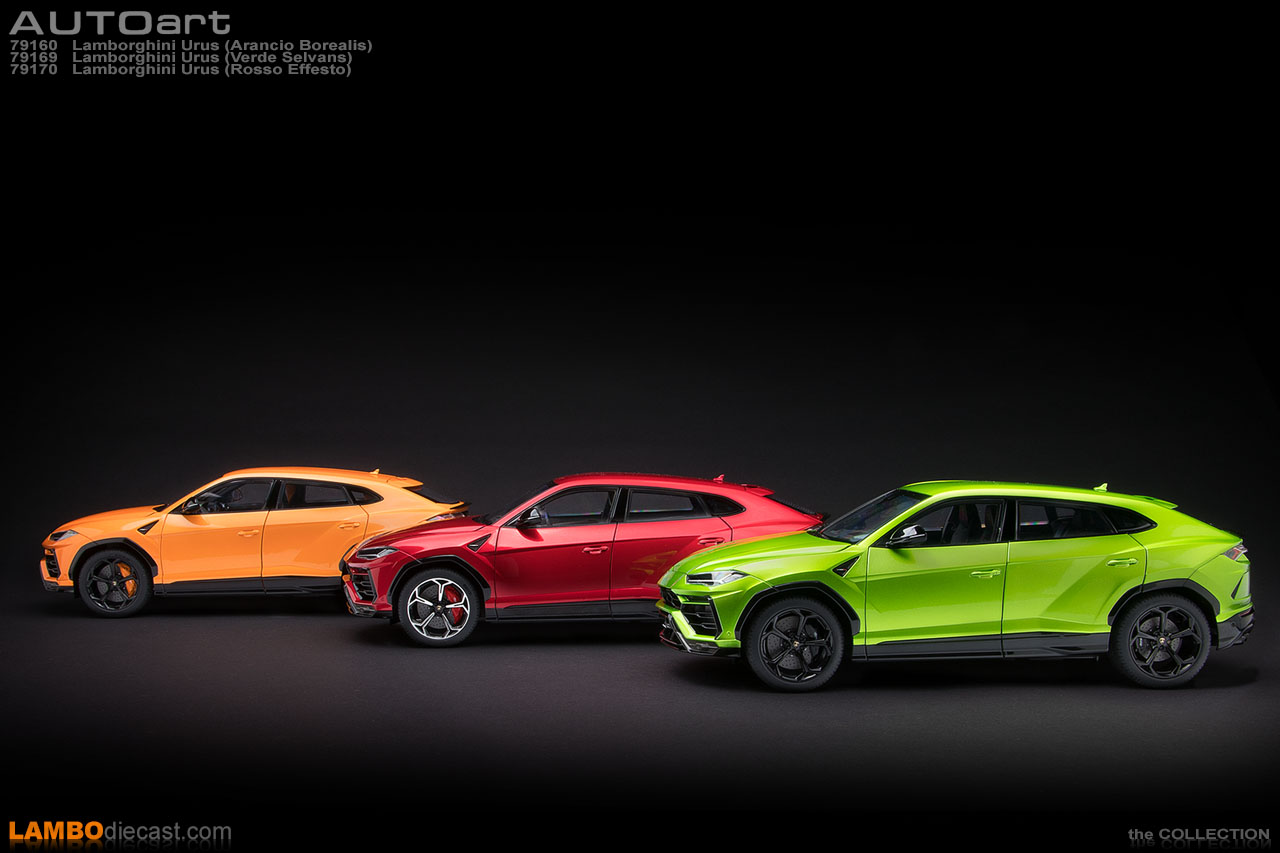 This orange pearl metallic shade originally was used on the Lamborghini Gallardo two decades ago in 2003, and it is arguably one of the best-looking shades on that V10, and it really suits the Urus too, especially with the all-black wheels and outside details like the sword on the doors, the lower rear diffuser and the exhaust tips, also note the color-coded orange brake calipers.
If you still don't have an AUTOart-made Lamborghini Urus in your collection, I think you can't go wrong adding this orange one, Bianco Canopus and Blu Elios are sold out at the time of writing, so those might demand a premium to add, but Arancio Borealis is still readily available right now, at MSRP or below sometimes.
Originally released in February 2023.
our RATING
| | | |
| --- | --- | --- |
| Exterior | | 9/10 |
| Interior | | 8/10 |
| Engine | | 7/10 |
| Accuracy | | 8/10 |
| Overall rating | | 8/10 |
Original price on February 18, 2023 : € 300