In 2017 Automobili Lamborghini SpA finally unveiled the production version of the Urus, the Super SUV, with a twin-turbo V8 engine, and the press release car was finished in Giallo Auge, a bright yellow, while a second Urus came in Grigio Lynx, but this AUTOart version comes with the wrong wheels to mimic the press car, to have a correct 1/18 of that specific Lamborghini Urus you'll need to turn to Looksmart.
Still, these wheels over yellow brake calipers do look good on the AUTOart model, but that plain black interior is just dull, why not a two-tone like the Bianco Icarus version, but in Nero Ade and Giallo Taurus, now that would have looked amazing inside this specific scale model.
But I have to admit the actual press car in Giallo Auge didn't have a two-tone interior either, it was an all-black Nero Ade upholstery but did come with a Giallo Q-Citura stitching for contrast, and it looked amazing.
A funny thing, back in 2017 when people started ordering their new Lamborghini Urus, they couldn't opt for the large 23" Taigete wheels seen on the presentation car, rumor had it these weren't homologated yet, so the 22" Nath wheels seen on this AUTOart model were the largest option initially, still, it would have been nice to see different wheel options depending on the color from AUTOart, they released five shades in total, so offering two different wheels would make collecting them all so much more interesting.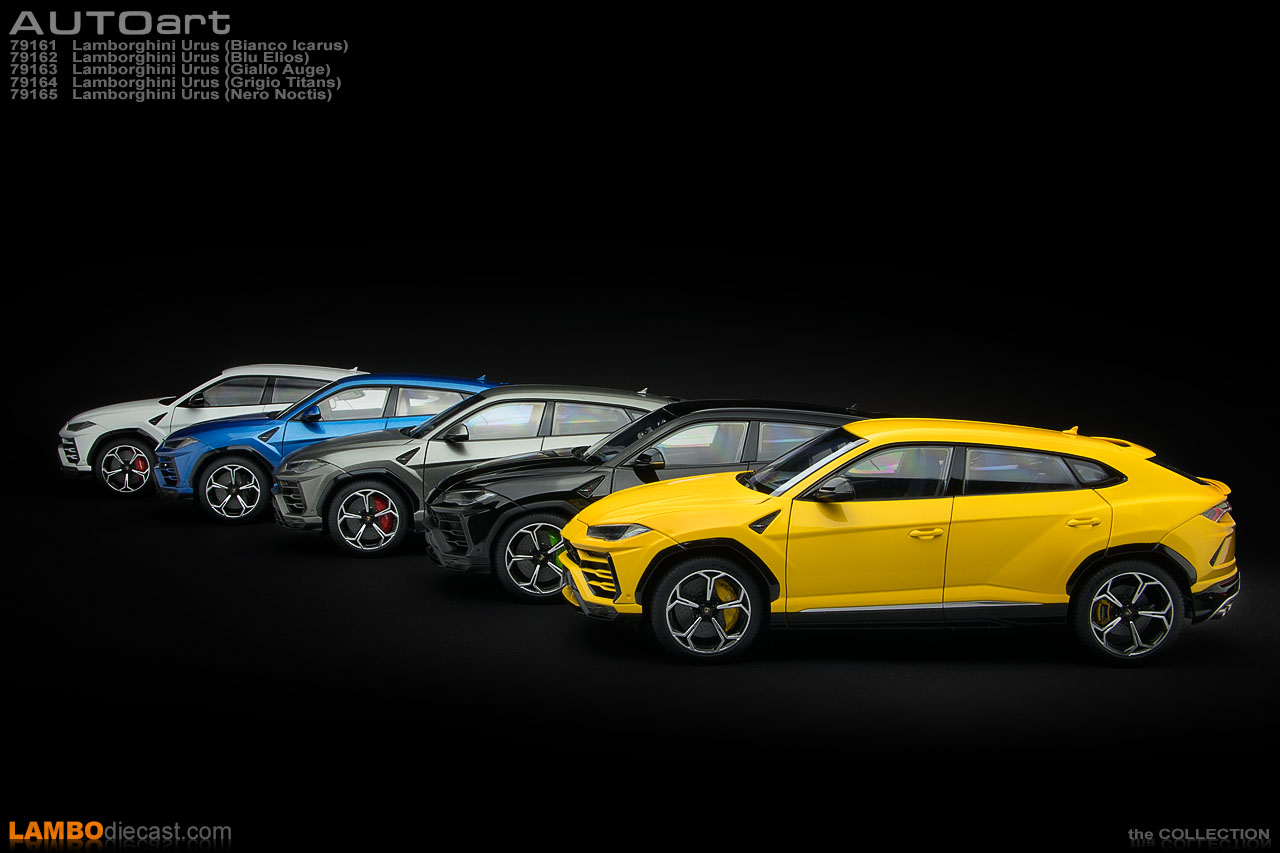 Now you know I just had to put both Giallo Auge models from Looksmart and AUTOart side by side to compare them, and honestly, apart from the wheels, the AUTOart all-opening model looks amazing and very close to the official press release Urus from Lamborghini, I might have to get a damaged MR or Looksmart model to do a wheel swap, now that would be amazing.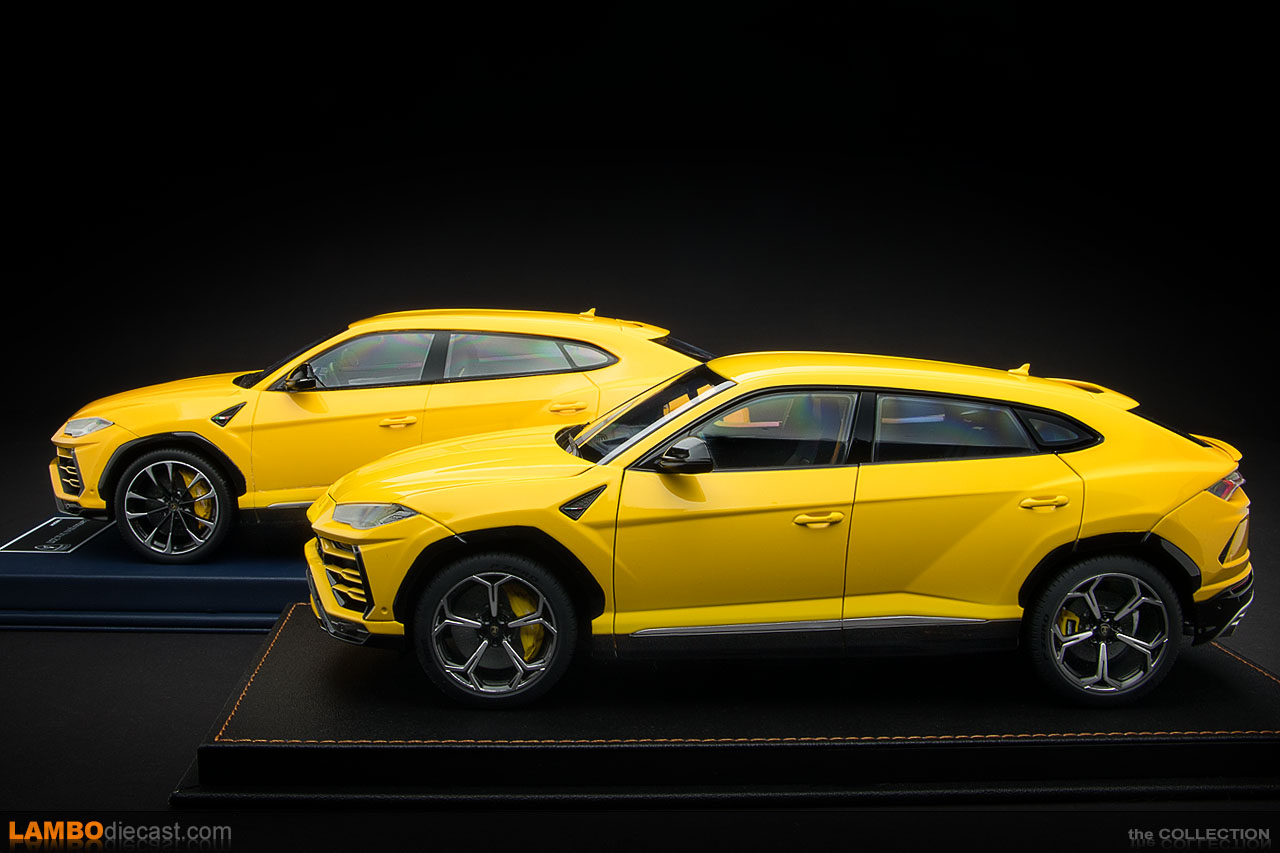 I now have all five shades AUTOart released on the Lamborghini Urus Super SUV on a 1/18 scale, so I can do a comparison of them to answer that burning question: Which is the best shade?
For me personally, the Bianco Icarus one, the Nero Ade and Rosso Alala two-tone interior is just amazing, and ties in perfectly with the red brake calipers, and on a pearl metallic white those diamond-cut Nath wheels look amazing, feel free to check out my in-depth review of the Bianco Icarus version from AUTOart on the Lamborghini Urus.
Originally released in April 2021.
our RATING
| | | |
| --- | --- | --- |
| Exterior | | 9/10 |
| Interior | | 9/10 |
| Engine | | 7/10 |
| Accuracy | | 8/10 |
| Overall rating | | 8/10 |
Original price on December 8, 2021 : € 270