The Lamborghini Aventador LB-Works widebody kit has been around for a while now, and there is even a next-generation Limited edition available that's even wilder, but a few years ago, if you really wanted to have an insanely wide Aventador, Kato-san was the man to talk to, and have a Liberty Walk wide fender kit installed onto your V12 flagship, and GT Spirit was among the first to create a 1/18 scale model of that car.
Initially, GT Spirit made the first Aventador LB-Works that was made in real life as a scale model, finished in blue, but it seemed something went wrong with the licensing, and apart from the units sold in pre-order, none were shipped to shops, so that one became very hard to find, and prices went through the roof, until more recently they came down to a more reasonable level, mainly because AUTOart released this model in multiple colors, including the blue one.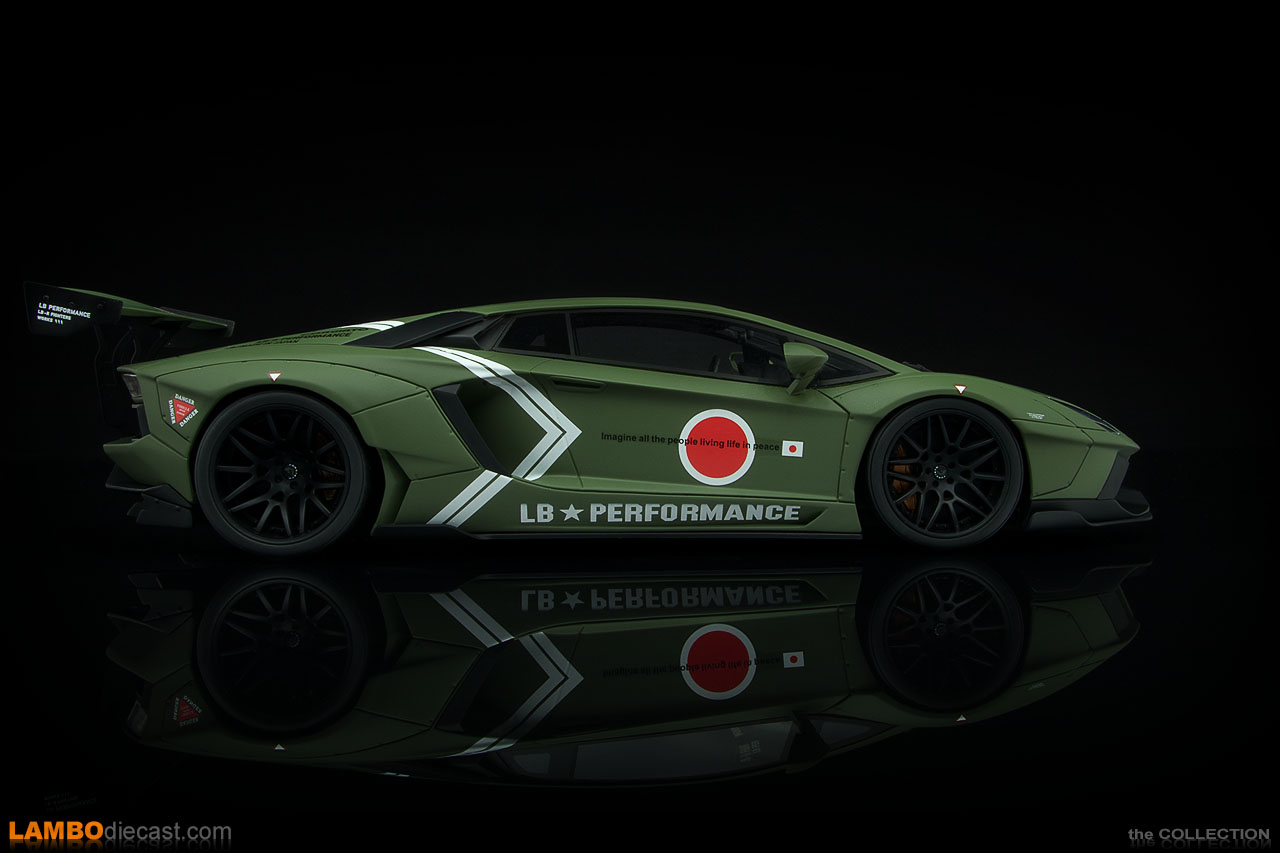 One of the more famous units in the Aventador LB-Works series was a 'Zero Fighter' one, finished in matte grey with some jet fighter inspired livery, and that one was released in 2018 while the initial blue one was made in 2016, but GT Spirit followed up on that one with an army livery, somewhat similar to the Zero Fighter design, but now in khaki.
Initially, I wasn't really looking to add this army green version to my collection, but when I went to pick up another model from this seller, I noticed he had two more Aventador LB-Works, including this one, and at the right price, it seemed a good idea to add this one too so I ended up with a complete series, all three shades GT Spirit ever released on the Aventador LB-Works, so this lady came home with me.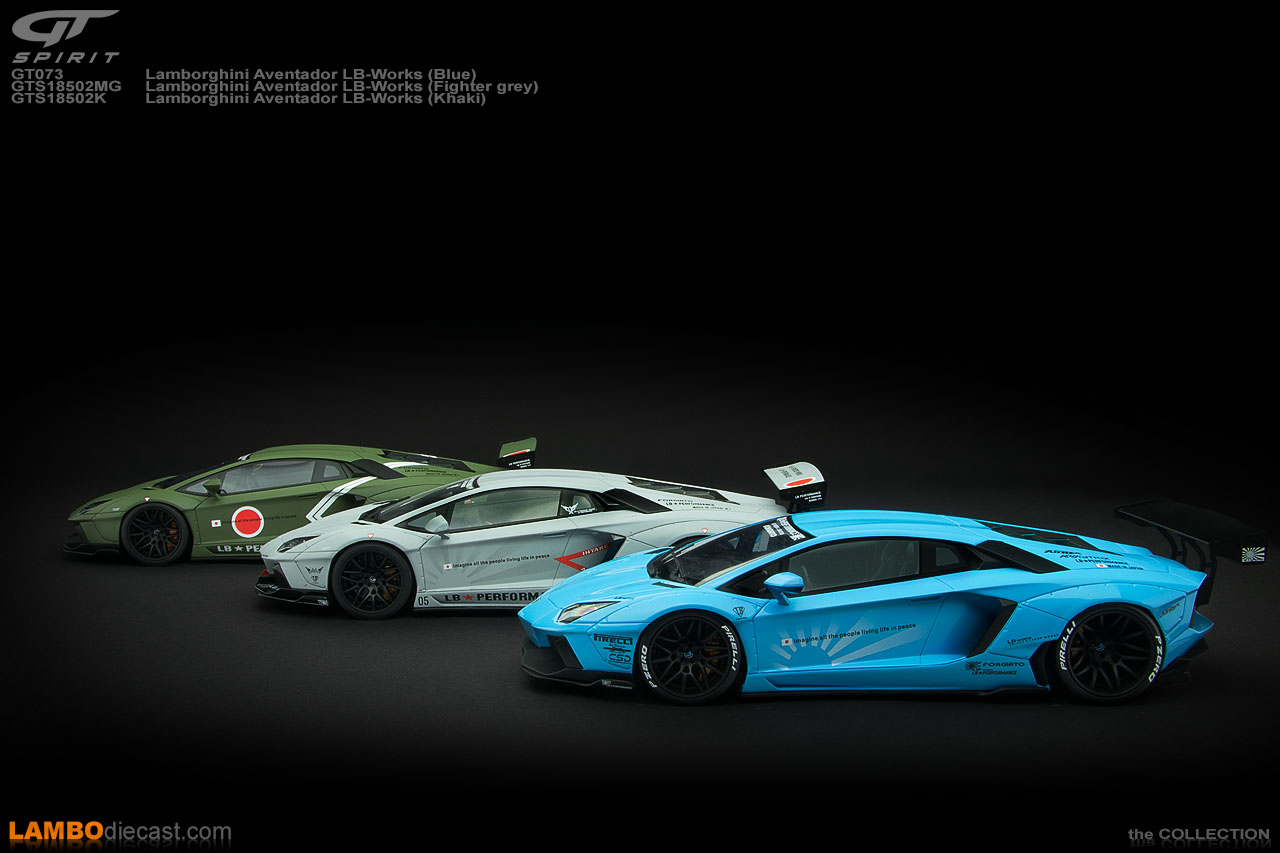 Personally, I still think the AUTOart version is a much better model, not only in the fine details, but also in the fact the doors open and you can admire the interior of the model, but from the three GT Spirit models my personal favorite is the grey Zero Fighter version, which doesn't exist from AUTOart, and it just looks better in that shade compared to this khaki, but that's just me.
Originally released in May 2018.
our RATING
| | | |
| --- | --- | --- |
| Exterior | | 7/10 |
| Interior | | 8/10 |
| Engine | | 8/10 |
| Accuracy | | 7/10 |
| Overall rating | | 7/10 |
Original price on November 19, 2021 : € 160