Viola SE30 - page 1
Lamborghini Aventador LB-Works Limited
1/18 by AUTOart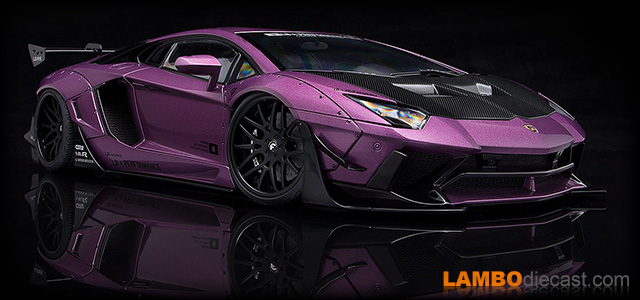 Personally, I'm not a fan of using the Viola 30 lavender metallic paint on any other model than the Diablo SE30, but to complete the series I had to add this LB-Works Limited Aventador too.
Lamborghini Diablo SE30
1/18 by AUTOart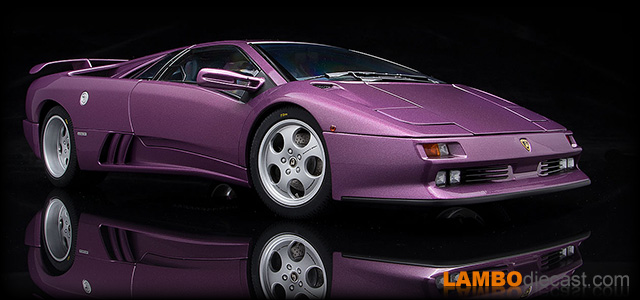 This really is a must-have for any serious collector, the 1/18 scale Lamborghini Diablo SE30 all-opening from AUTOart in the special Viola SE30 shade over a blue interior.
Lamborghini Diablo SE30 Jota
1/18 by AUTOart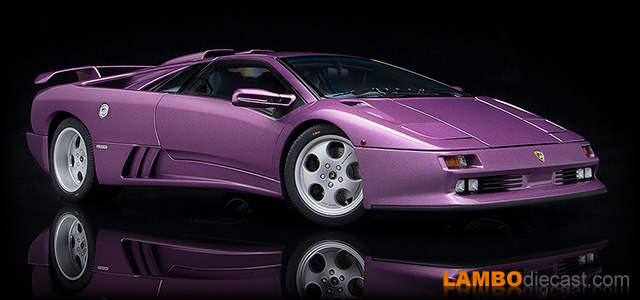 Finally, AUTOart create a new release of the Lamborghini Diablo series, the first one to arrive is this stunning-looking Diablo SE30 Jota in the classic 30th-anniversary purple.