| | |
| --- | --- |
| 125 items listed | Page : 1 2 3 4 5 6 7 8 9 |
Yellow
Lamborghini Huracan LP610-4
1/18 by Kyosho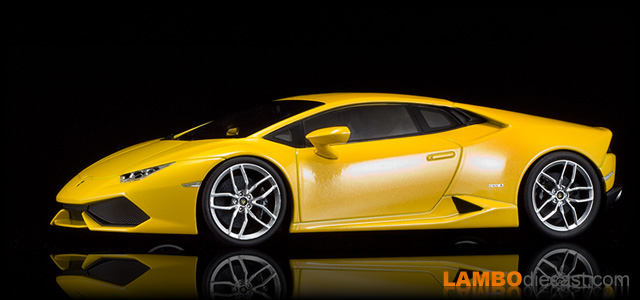 Kyosho released two shades in their sealed diecast series from Ousia, the Rosso Mars and this Giallo Taurus Lamborghini Huracan LP610-4
Lamborghini Huracan LP610-4
1/64 by Hotwheels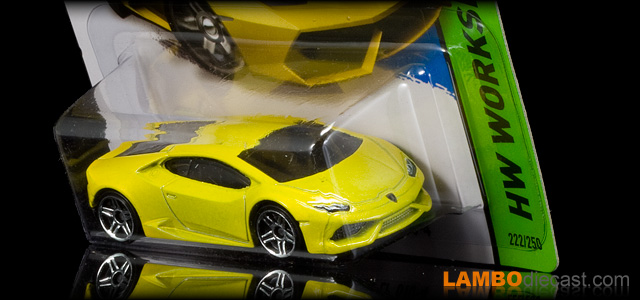 A nice little 1/64 scale Hotwheels on the Lamborghini Huracan LP610-4
Lamborghini Islero 400 GT
1/43 by Minichamps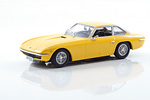 The classic Lamborghini Islero GT version in a very nice 1/43 scale model made by Minichamps.
Lamborghini Islero 400GT
1/43 by Polistil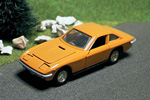 Very rare these days, the Islero in 1/43 scale from Polistil
Lamborghini Jalpa P3500
1/43 by Provence Moulage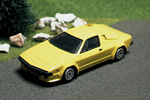 A factory built kit from Provence Moulage on the Lamborghini Jalpa
Lamborghini Jarama SVR
1/43 by White Box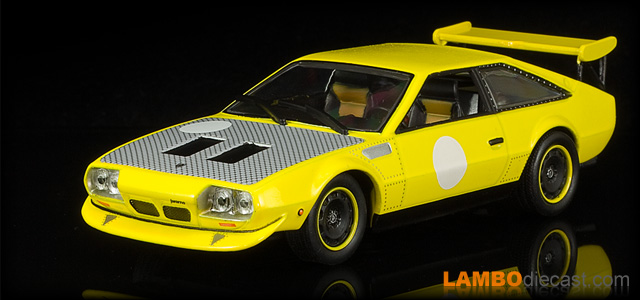 A very special race track version of the Lamborghini Jarama, currently on display at the Ferruccio Lamborghini museum
Lamborghini LM 002
1/64 by Matchbox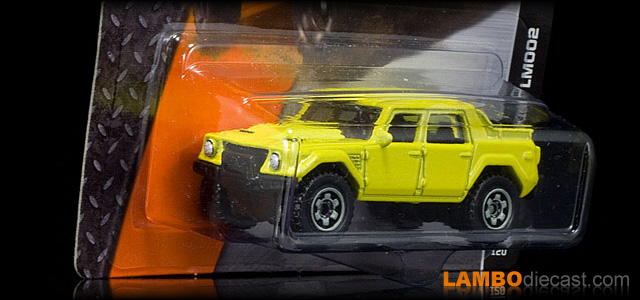 Matchbox has been famous for their 1/64 scale toys, now they finally released a model of the big Lamborghini LM002 SUV
Lamborghini Lotus F1
1/43 by Onyx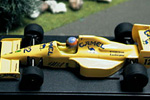 The Lotus F1 car even used a Lamborghini engine at one point.
Lamborghini Lotus F1
1/43 by Onyx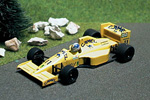 Formula One cars with a Lamborghini engine are rather rare, but this 1/43 scale is one of them
Lamborghini Marzal TP200
1/43 by Unknown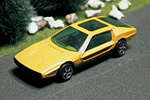 A rather crude scale model, but it does depict the Lamborghini Marzal prototype
Lamborghini Miura Concept
1/24 by Mondo Motors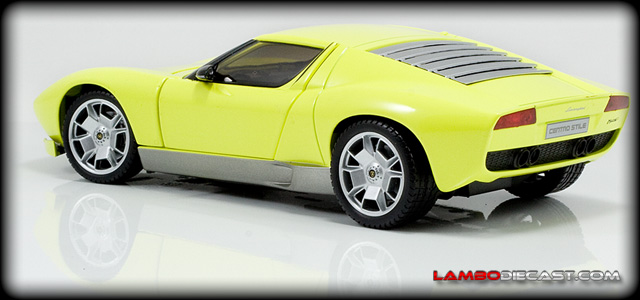 The one of a kind Lamborghini Miura Concept car didn't get much attention from scale car builders yet, the largest I could find is this 1/24 scale from Mondo Motors.
Lamborghini Miura Concept
1/43 by Mondo Motors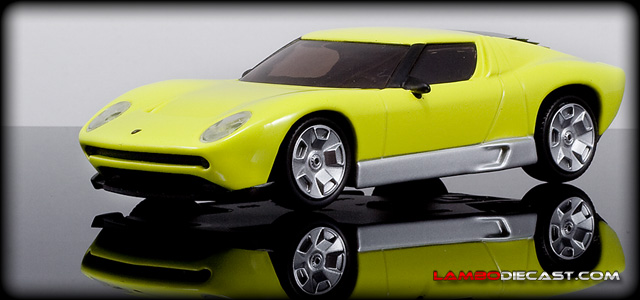 Back in 2006 Lamborghini unveiled an amazing concept, a stunning car based on the legendary Miura from the Sixties, unfortunately it would never be built, so we have to revert to a scale model.
Lamborghini Miura Concept
1/43 by Hotwheels
This 1/43 scale model of the beautiful Lamborghini Miura Concept prototype made by Hotwheels is part of their Elite collection, very nicely detailed for such a small model.
Lamborghini Miura Concept
1/64 by Kyosho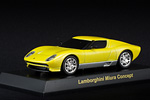 The retro styled Lamborghini Miura Concept car finished in bright yellow metallic, here the 1/64 scale model made by Kyosho.
Lamborghini Miura P400
1/18 by Anson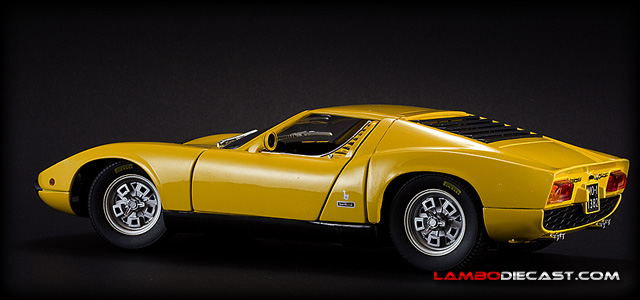 If you were looking for a nice, cheap model of the legendary Lamborghini Miura, look no further, this Anson made model is rather well finished and doesn't cost too much either.
| | |
| --- | --- |
| 125 items listed | Page : 1 2 3 4 5 6 7 8 9 |