| | |
| --- | --- |
| 128 items listed | Page : 1 2 3 4 5 6 7 8 9 |
Yellow - page 1
Lamborghini Aventador LP700-4
1/18 by Bburago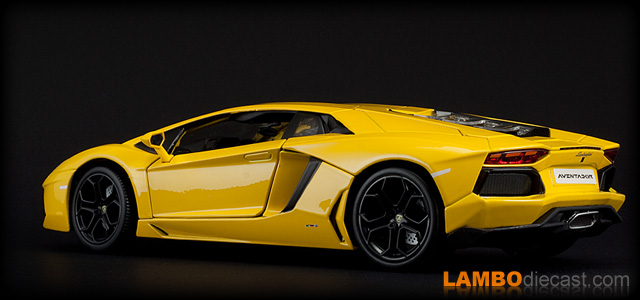 The latest release from Bburago on the Lamborghini Aventador LP700-4 in 1/18 ... now in yellow too, and this shade looks perfect on the current flagship from Sant'Agata
Lamborghini Aventador LP700-4
1/18 by Welly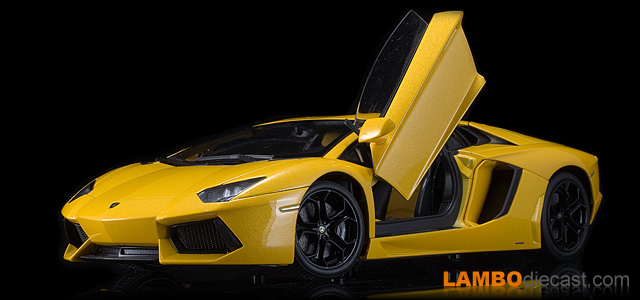 These 1/18 Welly models on the Lamborghini Aventador are really very good value for money, so when this Giallo Orion became available I just had to add it to my collection
Lamborghini Aventador LP700-4
1/64 by Majorette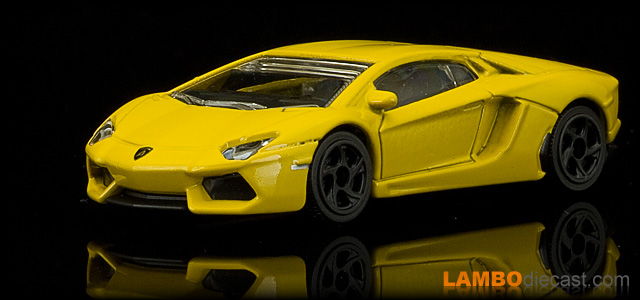 The Lamborghini Aventador LP700-4 from Majorette in yellow
Lamborghini Aventador LP700-4 Roadster
1/43 by Bburago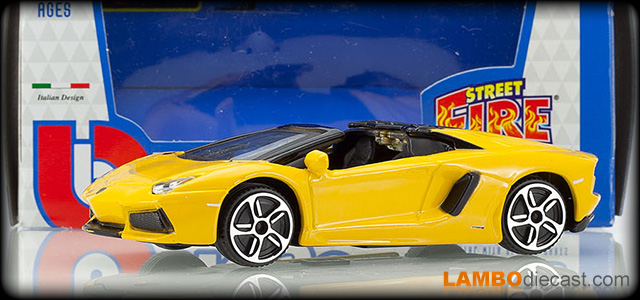 The Lamborghini Aventador LP700-4 Roadster made by Bburago in their 1/43 scale Street Fire series.
Lamborghini Aventador LP720-4
1/18 by AUTOart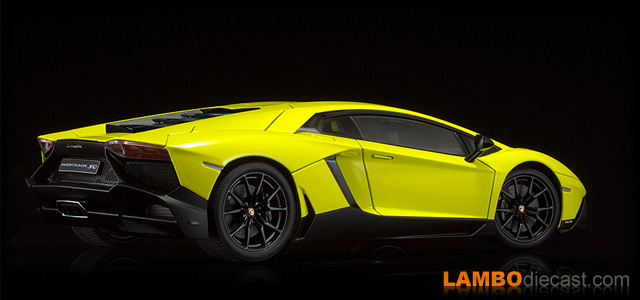 The very special Giallo Maggio shade only used on the 50th Anniversary edition of the Lamborghini Aventador LP720-4, nicely reduced into 1/18 by AutoArt
Lamborghini Aventador LP720-4
1/64 by Bburago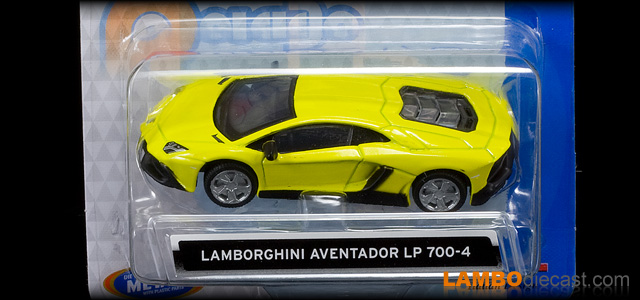 My first diecast model of the limited edition Lamborghini Aventador LP720-4, and it's a 1/64 scale Bburago.
Lamborghini Aventador LP750-4 Superveloce
1/18 by AUTOart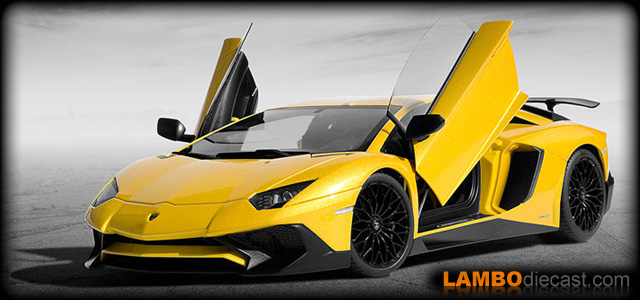 On the 2015 Lamborghini Aventador LP750-4 they showed a New Giallo Orion during the press days at Geneva, AUTOart has created a perfect 1/18 scale version of that car.
Lamborghini Aventador S
1/18 by AUTOart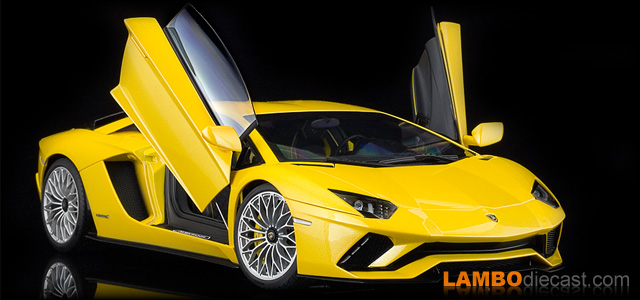 The amazing looking 1/18 scale model by AUTOart on the new Lamborghini Aventador S evolution, finished in a stunning pearl metallic yellow
Lamborghini Cala
1/43 by Looksmart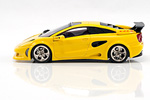 The ItalDesign Cala was developed as a successor to the Lamborghini Jalpa, but it never made it into production, this 1/43 scale model by Looksmart allows us to admire it anyway.
Lamborghini Centenario LP770-4
1/18 by Maisto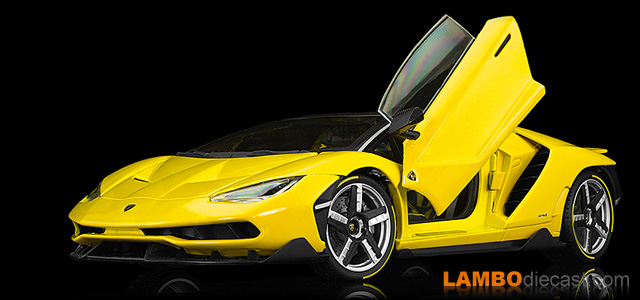 The limited edition Lamborghini Centenario might not be affordable for many of us, but this Maisto Exclusive Series 1/18 scale model looks really good too.
Lamborghini Cheetah
1/64 by Tomica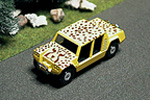 Scale cars of the Cheetah aren't easy to find, but this Tomica toy in 1/64 is still a nice addition.
Lamborghini Countach 25th Anniversary
1/43 by White Box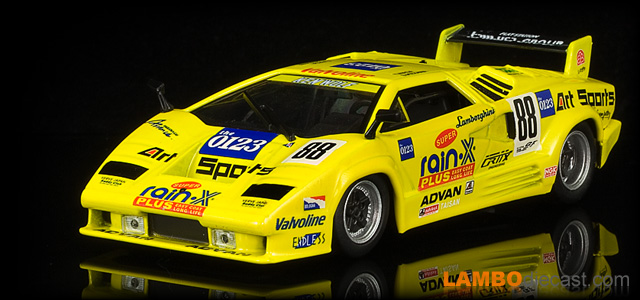 The race version with Rain-X livery of the Lamborghini Countach 25h Anniversary that competed in Japan
Lamborghini Countach LP400
1/18 by Kyosho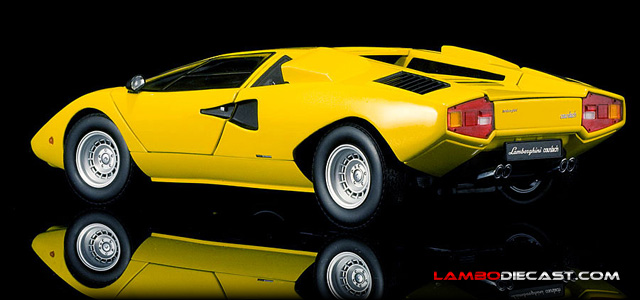 Back in the early Seventies the stunning Lamborghini Countach was introduced as the replacement for the beautiful Miura SV, Kyosho made a stunning 1/18 scale model of this amazing looking supercar.
Lamborghini Countach LP400
1/24 by Fujimi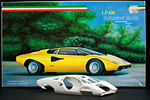 This is nice enthusiast series plastic kit from Fujimi in 1/24 on the magnificent Lamborghini Countach LP400.
Lamborghini Countach LP400S
1/32 by Unknown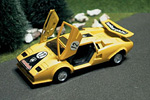 Another toy Lamborghini Countach, this time a larger 1/32 scale model of the LP400S
| | |
| --- | --- |
| 128 items listed | Page : 1 2 3 4 5 6 7 8 9 |