| | |
| --- | --- |
| 95 items listed | Page : 1 2 3 4 5 6 7 |
White
Lamborghini Gallardo Super Trofeo Stradale
1/18 by AUTOart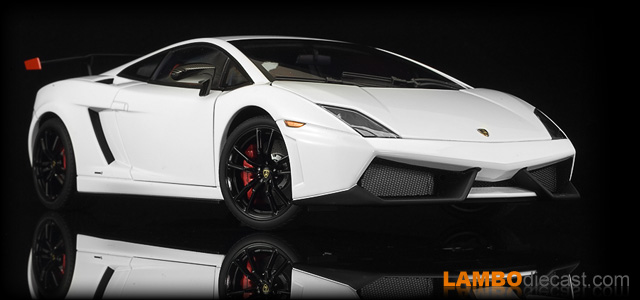 The Bianco Monocerus version of the impressive Lamborghini Gallardo Super Trofeo Stradale in 1/18 scale by AUTOart
Lamborghini Gallardo Superleggera
1/18 by AUTOart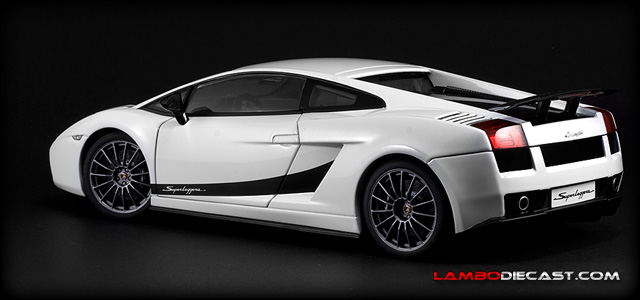 This stunning white example of the amazing Lamborghini Gallardo Superleggera, made into a near perfect 1/18 scale model by renowned AutoArt is actually my second color of this model.
Lamborghini Gallardo Superleggera
1/43 by AUTOart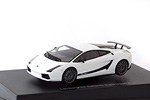 These small 1/43 scale models by AutoArt are really a piece of art in your collection, this white Lamborghini Gallardo Superleggera scale model is no exception.
Lamborghini Huracan LP610-4
1/18 by Bburago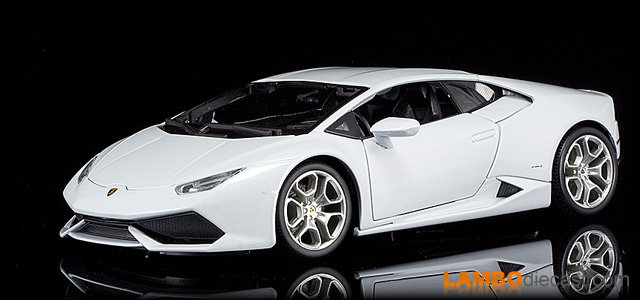 The white metallic finished Lamborghini Huracan LP610-4 diecast in 1/18 scale made by Bburago.
Lamborghini Huracan LP610-4
1/18 by Kyosho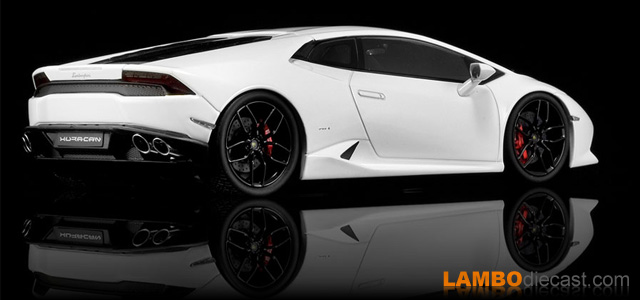 The first dealer demonstrators from Lamborghini on the new Huracan LP610-4 were mostly finished in white, so when Kyosho released this shade I just had to add it to my collection too.
Lamborghini Huracan LP610-4
1/64 by Hotwheels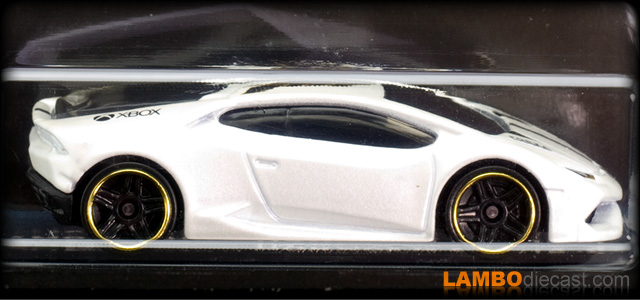 The Lamborghini Huracan finished in white from the Forza Motorsport series by Hotwheels
Lamborghini LM 002
1/32 by NewRay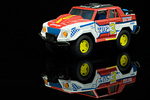 The third available color on the LM002 model from NewRoy. Granted these are mere toys, they even have a pull back engine, but still they represent a nice part of any Lamborghini collection.
Lamborghini LM 002
1/64 by Kyosho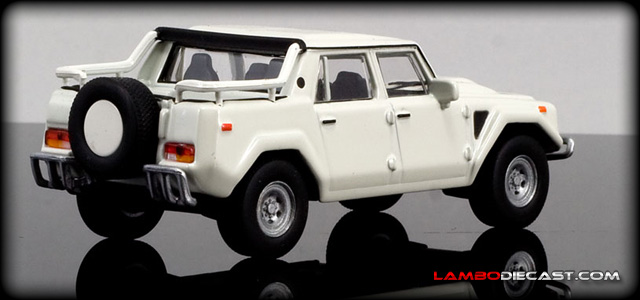 This might be a very small, 1/64 scale model of the Lamborghini LM002 by Kyosho, but it is still nicely detailed, and deserves it's place in the collection like any other model.
Lamborghini Marzal TP200
1/43 by Unknown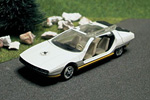 The Lamborghini Marzal is considered an early basis for the Espada production model.
Lamborghini Miura P400
1/24 by Polistil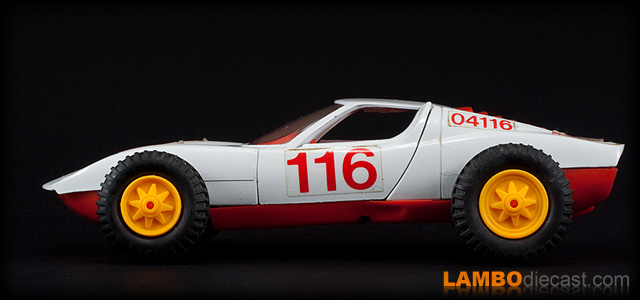 A very special 1/24 scale model of the Lamborghini Miura made by Polistil.
Lamborghini Miura P400S
1/43 by Rio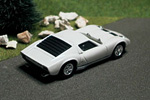 The Lamborghini Miura sure looks nice in white, this is an S-model in 1/43 scale.
Lamborghini Miura SV
1/18 by AUTOart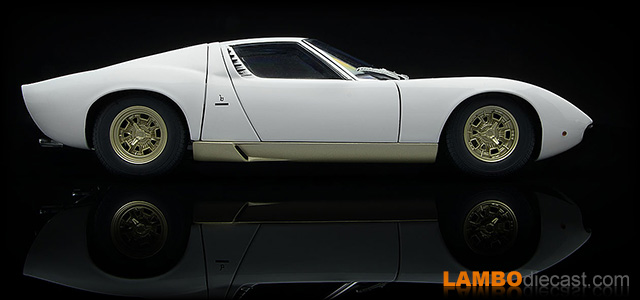 I have been looking a long time for a white Lamborghini Miura SV from AutoArt, and I was finally able to locate one not too far away and at a decent price.
Lamborghini Miura SVJ Roadster
1/43 by White Box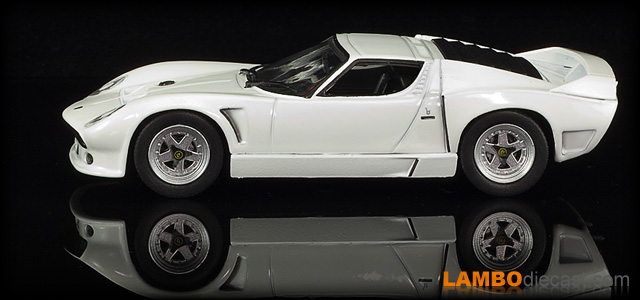 The Lamborghini Miura SVJ Roadster was originally finished in white and featured a massive rear wing.
Lamborghini Murcielago 6.2
1/18 by AUTOart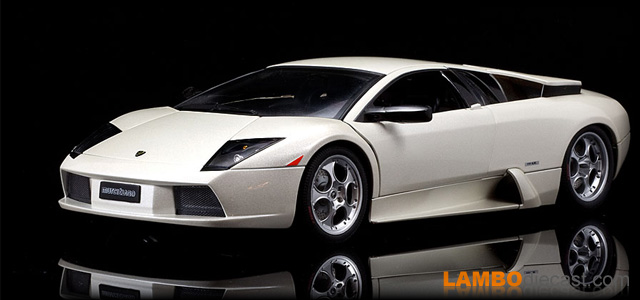 Finished in stunning Balloon White, this 1/18 AutoArt model of the Lamborghini Murcielago 6.2 is really very nice, the color looks just amazing on this V12 flagship.
Lamborghini Murcielago 6.2
1/43 by Minichamps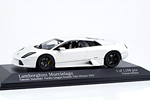 A highly sought after, limited edition model on the Lamborghini Murcielago owned by Takeshi Yamasaki built in 1/43 scale by Minichamps.
| | |
| --- | --- |
| 95 items listed | Page : 1 2 3 4 5 6 7 |