It has been 20 years now since Automobili Lamborghini SpA unveiled their new V10 at the 2003 Geneva Motor Show, the Gallardo was a two-door, two-seater Berlinetta with 500 hp from a 5-Liter engine, and it would become the most successful Lamborghini ever, outselling every other model combined with a total of 14,022 units by the time the Huracán took over in 2014.
The initial Lamborghini Gallardo 5.0 was built for several years before the upgraded LP560-4 would take over, and many consider this early release the best looking with her thin, long headlights and taillights that wrap onto the top of the rear fenders, this V10 model had an MSRP back in 2003 of €145,000 or US$ 165,000 and could reach a top speed of 315 km/h or 196 Mph, nearly as fast as the V12 flagship at that time, the Murciélago.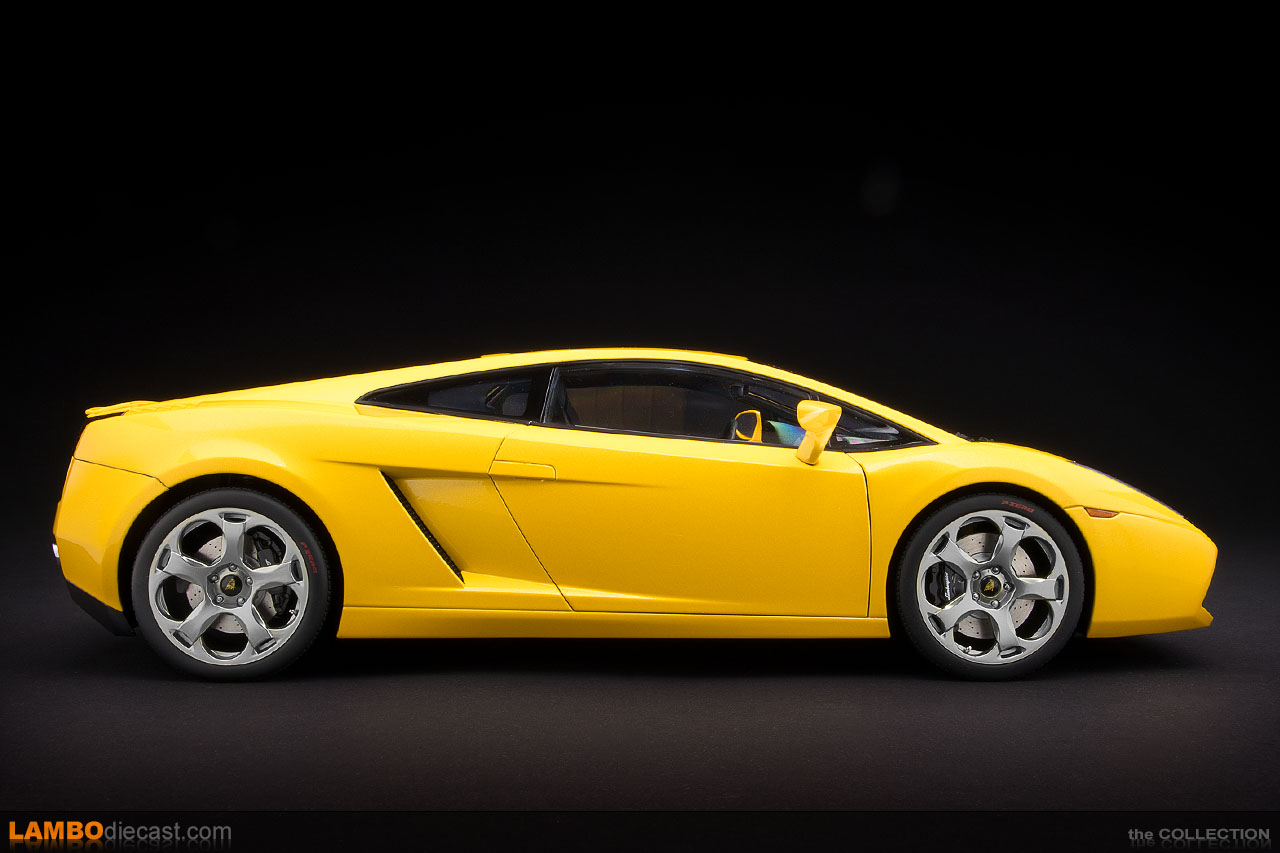 I already own all the shades AUTOart released on this specific model variant of the Lamborghini Gallardo on a 1/18 scale, but when I stumbled upon a local model train store that still had the massive 1/12 scale version in stock, brand new, never opened, and at the initial price from many years ago, I just couldn't resist adding it to the collection.
And you might think that 1/12 and 1/18 scale aren't that much different, but I couldn't have been more wrong, these 1/12 scale Lamborghini models are massive compared to their well-known 1/18 counterparts, just take a look at the difference in the photo below: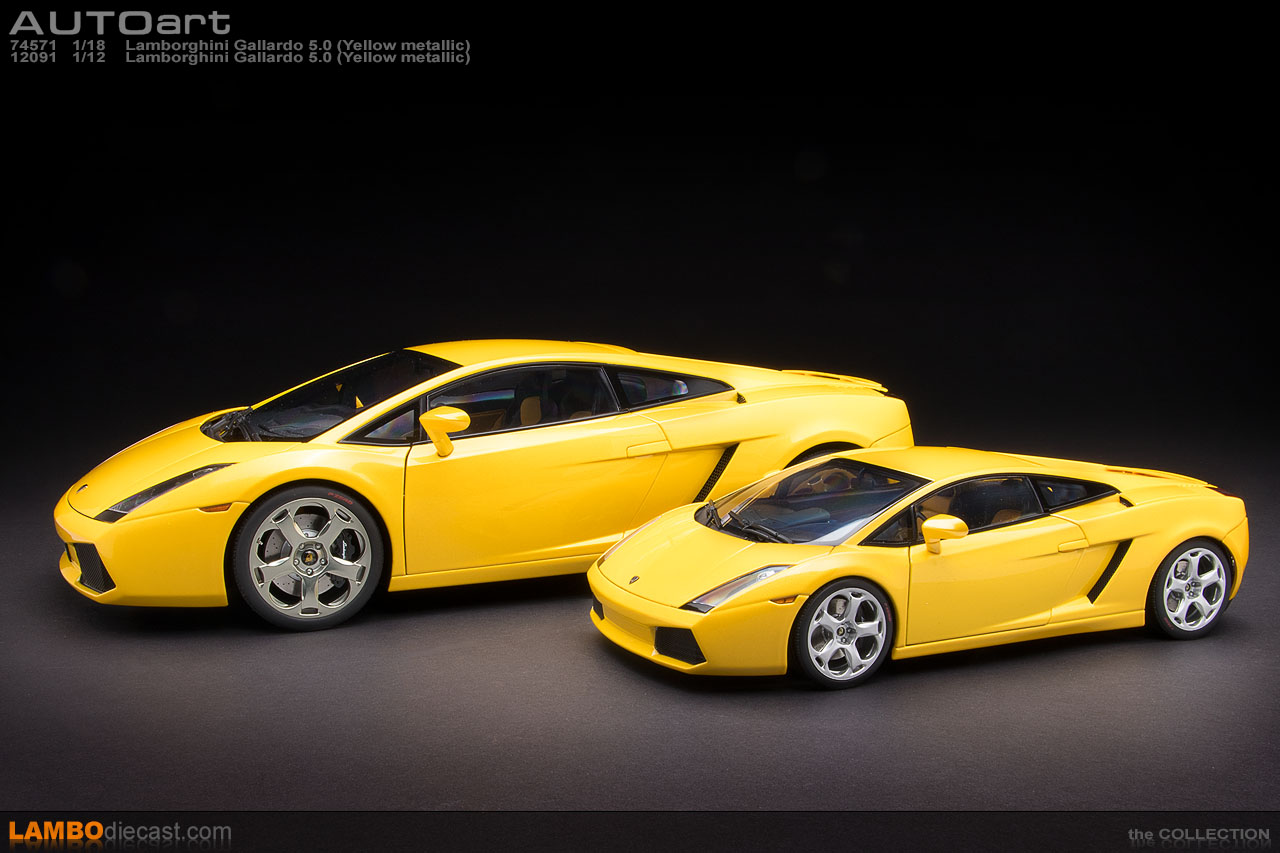 Many years ago AUTOart released a handfull of Lamborghini models in their slotcar series, both on a 1/24 scale and a 1/32 scale, and I recently added their 1/43 scale model to the collection too, so now I have this exact same AUTOartmodel ranging from 1/43 right up to 1/12 scale, I'm just looking to add the smaller 1/64 scale version now too, but those seem to have become very rare indeed.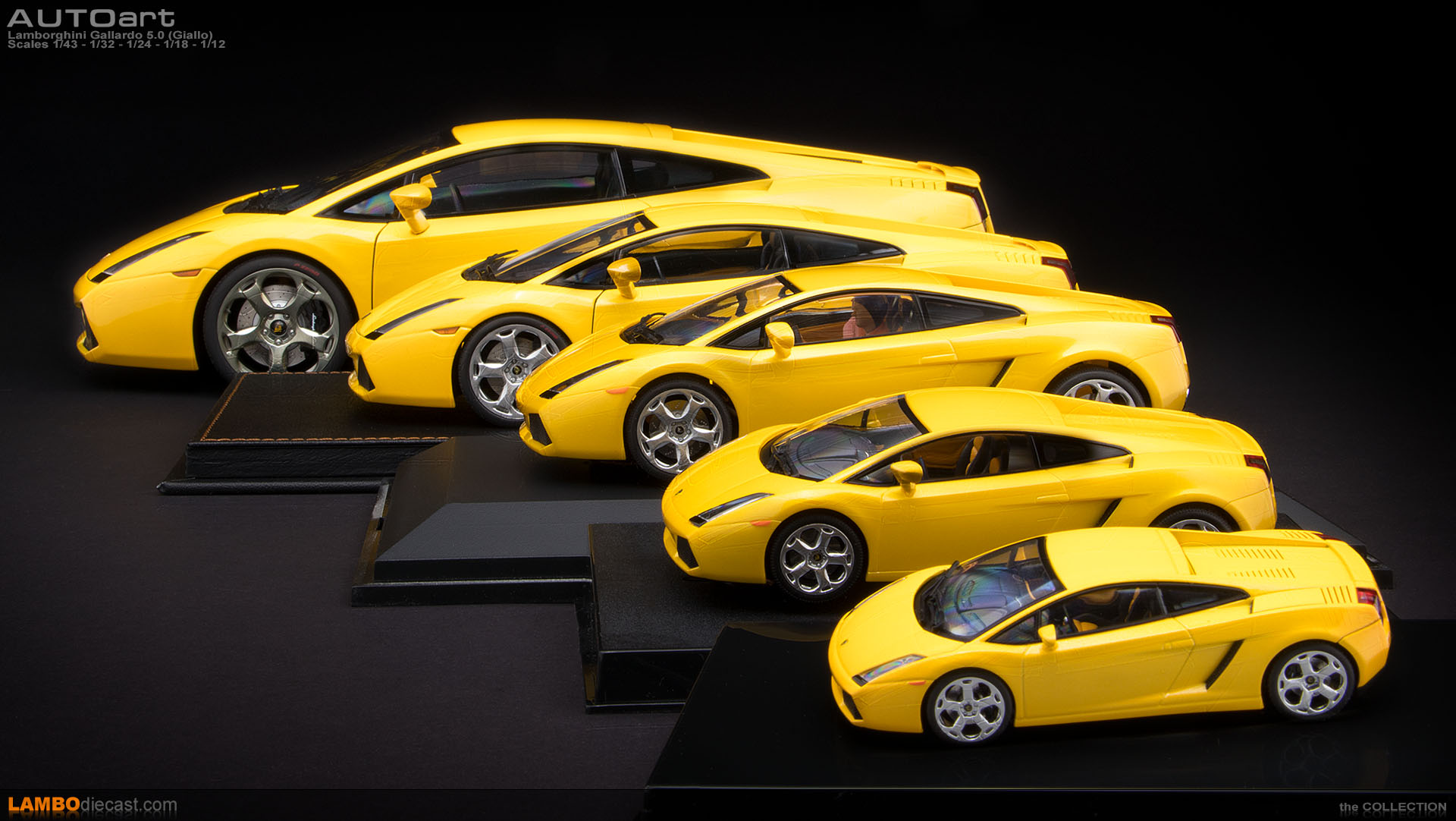 So are these large 1/12 scale models from AUTOart worth adding to the collection? If you have the space to showcase them I would probably get more Lamborghini models, but for now I'm good with this yellow one, it is unfortunately still in the box at the time of writing, I'm working on more display cases, but for now, I just don't have the space to display this one next to all the 1/18 scale Lamborghini models, which is a pity, as this 1/12 model is such a stunningly detailed model.
our RATING
| | | |
| --- | --- | --- |
| Exterior | | 9/10 |
| Interior | | 9/10 |
| Engine | | 8/10 |
| Accuracy | | 9/10 |
| Overall rating | | 9/10 |
Original price on May 25, 2023 : € 445