Blu Glauco and this Blu Nethuns were the first two shades AUTOart produced on their new 1/18 scale Lamborghini Huracán EVO model, and while these are both blue, they couldn't be more different from each other, Blu Nethuns is a very dark metallic blue which suits a Lamborghini perfectly well.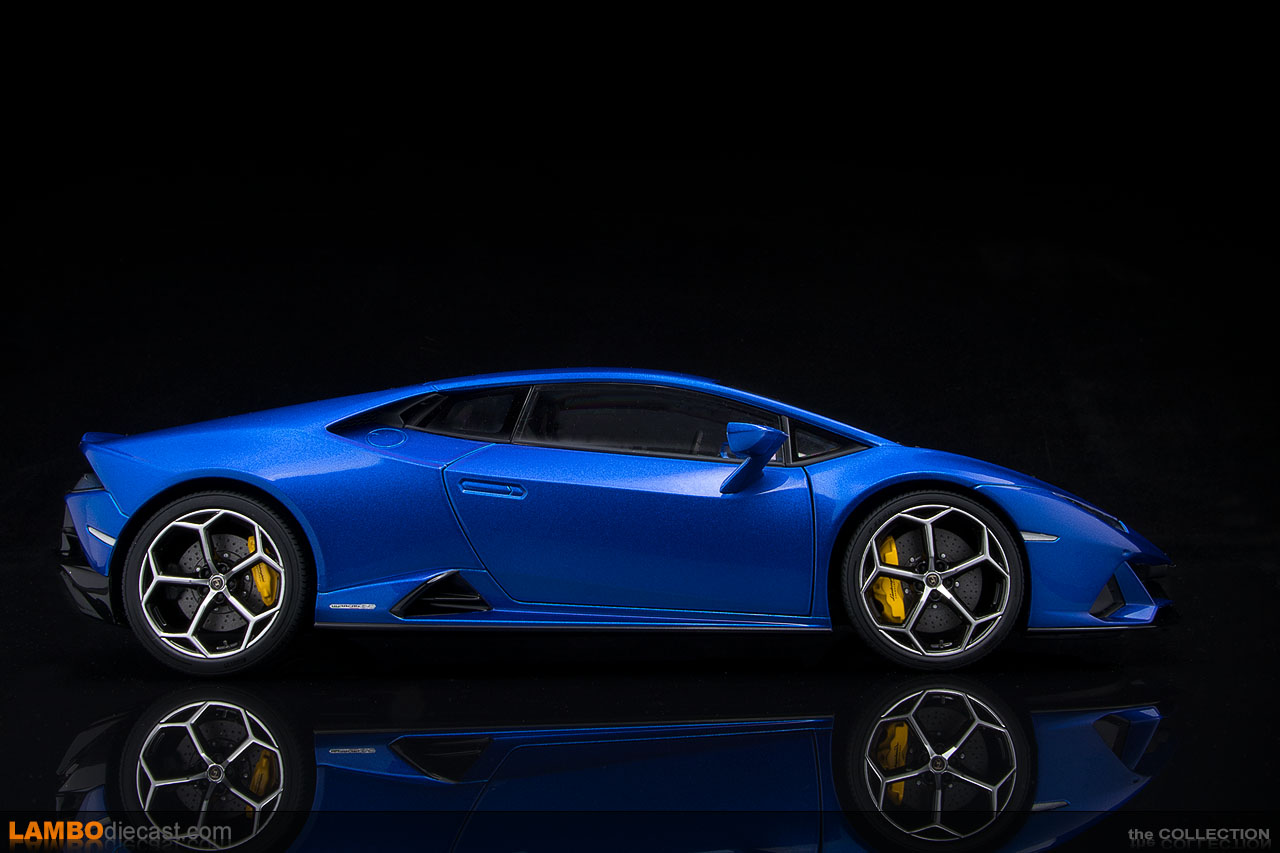 While the Blu Glauco came with glossy black 20-inch Narvi forged wheels, this Blu Nethuns has the different design, the five-bolt Aesir in diamond cut design, still 20-inch but not forged, Lamborghini also offers the Loge forged center-lock wheel we've seen on the Huracán Performante on the EVO, but none of the AUTOart models of the V10 EVO come with those.
On the inside of the Blu Nethuns Lamborghini Huracán EVO from AUTOart we also get Giallo Taurus details on the Nero Ade upholstery, but compared to the Blu Glauco, we get a lot more yellow on this darker blue one, on the doors and on the central console, but also on the underside of the dashboard, personally I like this better, the otherwise black interior just needs some touches of color.
Originally released in February 2023.
our RATING
| | | |
| --- | --- | --- |
| Exterior | | 9/10 |
| Interior | | 8/10 |
| Engine | | 7/10 |
| Accuracy | | 8/10 |
| Overall rating | | 8/10 |
Original price on February 18, 2023 : € 265