It took AUTOart a while to get the Lamborghini Huracán EVO ready for production and shipped to Europe, the first one to arrive is this Blu Glauco shade, a very nice, albeit special hue of blue, I rather like it, especially with the yellow brake calipers.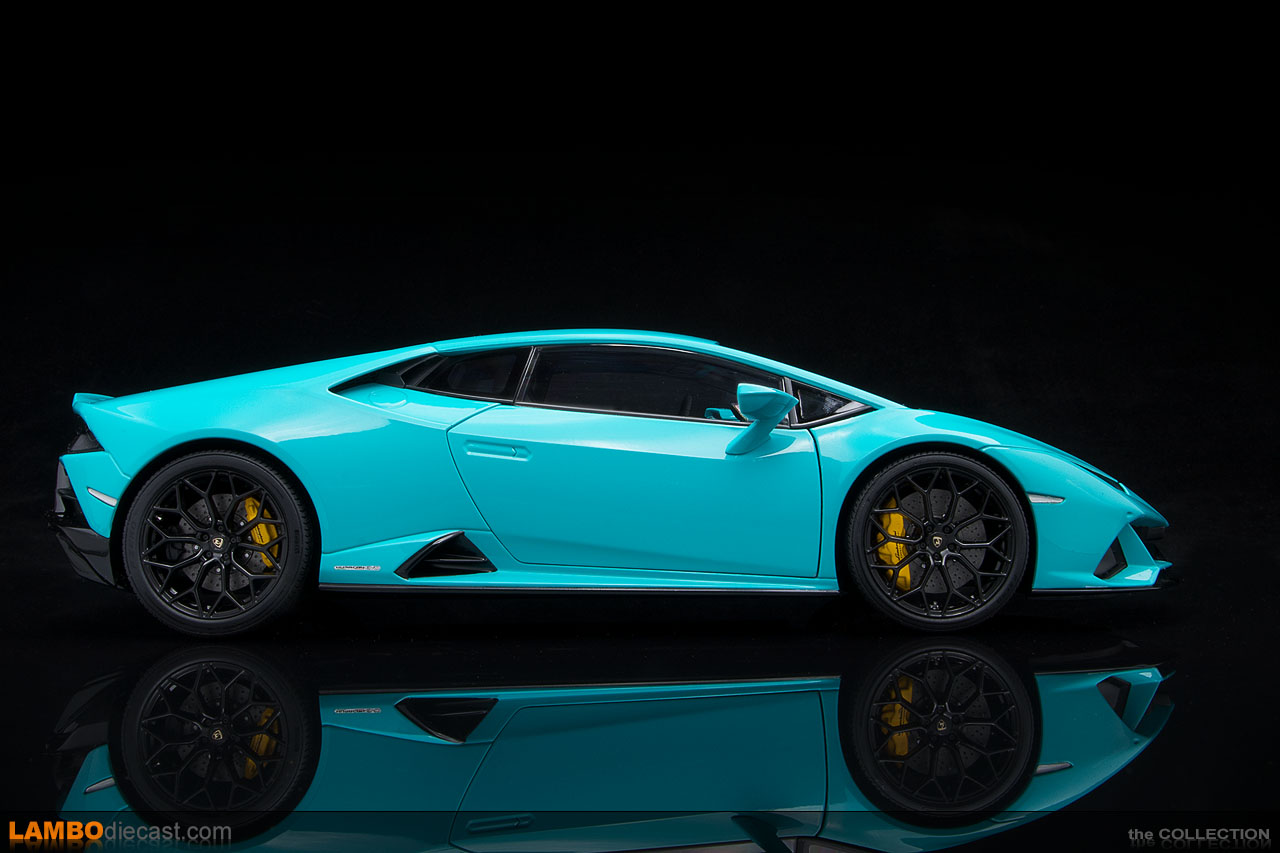 When AUTOart first released the list of shades they were going to do on the Huracán EVO they also included Nero Noctis, but that shade didn't get made in the end, instead we received this Blu Glauco, in real life an Ad Personam option, this scale model comes with the optional 20-inch Narvi forged wheels in gloss black.
The interior inside this 1/18 scale AUTOart Lamborghini Huracán EVO comes in the EVO-TRIM Sportivo Leather unicolor option, which boasts an overall Nero Ade upholstery with details and stitching in Giallo Taurus, personally, I would go for some more color like the Bicolor option, but it is what it is.
I think this light blue shade suits the Lamborghini Huracán EVO very nicely, the black wheels and yellow calipers are a very nice combination too, so overall this is one of the must-have shades in my opinion.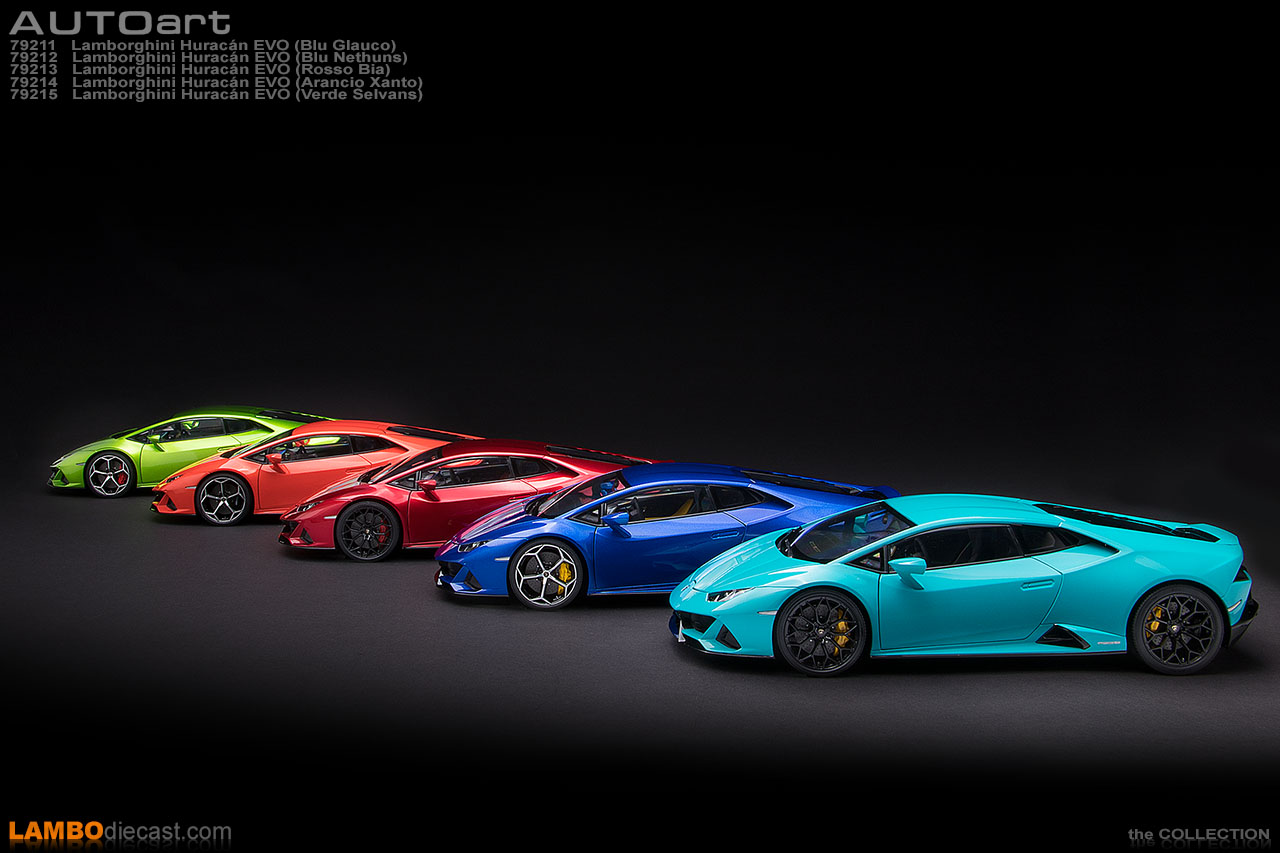 At the time of writing AUTOart released the Lamborghini Huracán EVO in five different shades, this is an overview of the various body colors and wheel combinations.
Originally released in February 2023.
our RATING
| | | |
| --- | --- | --- |
| Exterior | | 9/10 |
| Interior | | 8/10 |
| Engine | | 7/10 |
| Accuracy | | 8/10 |
| Overall rating | | 8/10 |
Original price on February 18, 2023 : € 265