If you don't want to spend €400 or more on the Bianco Siderale Lamborghini Countach LPI 800-4 model from MR, which has no opening parts being a sealed resin 1/18 scale model, this Maisto diecast might be a reasonable option.
And apparently these come up in some large US stores for very low prices, over here in Europe this model is around the €46 mark, which effectively makes it a great value for money, despite it not having side windows, a feature which seems to be reserved for the Asian market, which is were I found a black version of this model, complete with side windows.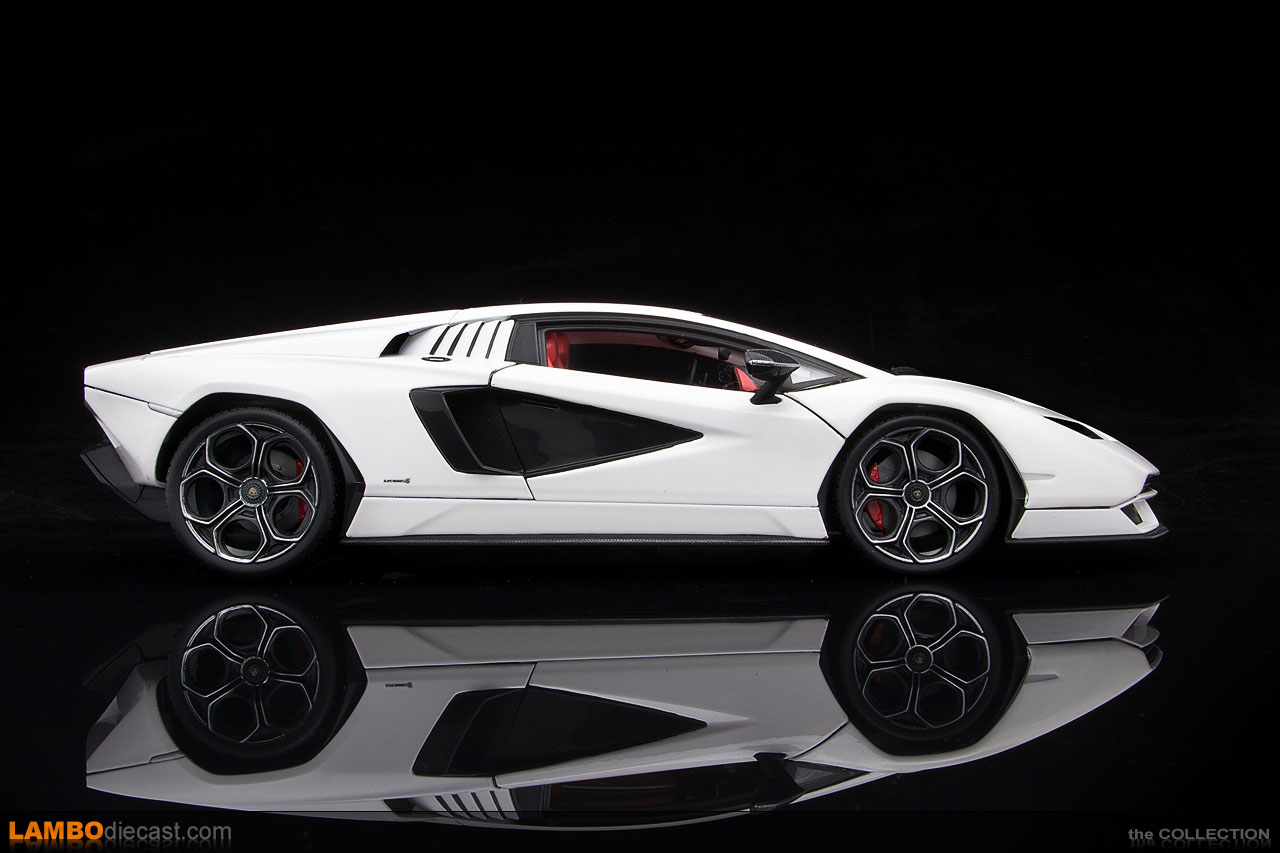 Where the much more expensive MR model actually shows a blue hue in the reflection of the white paint, this Maisto model is a plain white finish, nothing fancy, no special pearlescent look, just Bianco on a Rosso interior, which is fine at this price point, remember we're talking about a Maisto model ... and these have come a very long way since the rather terrible Lamborghini Diablo models they did in the past.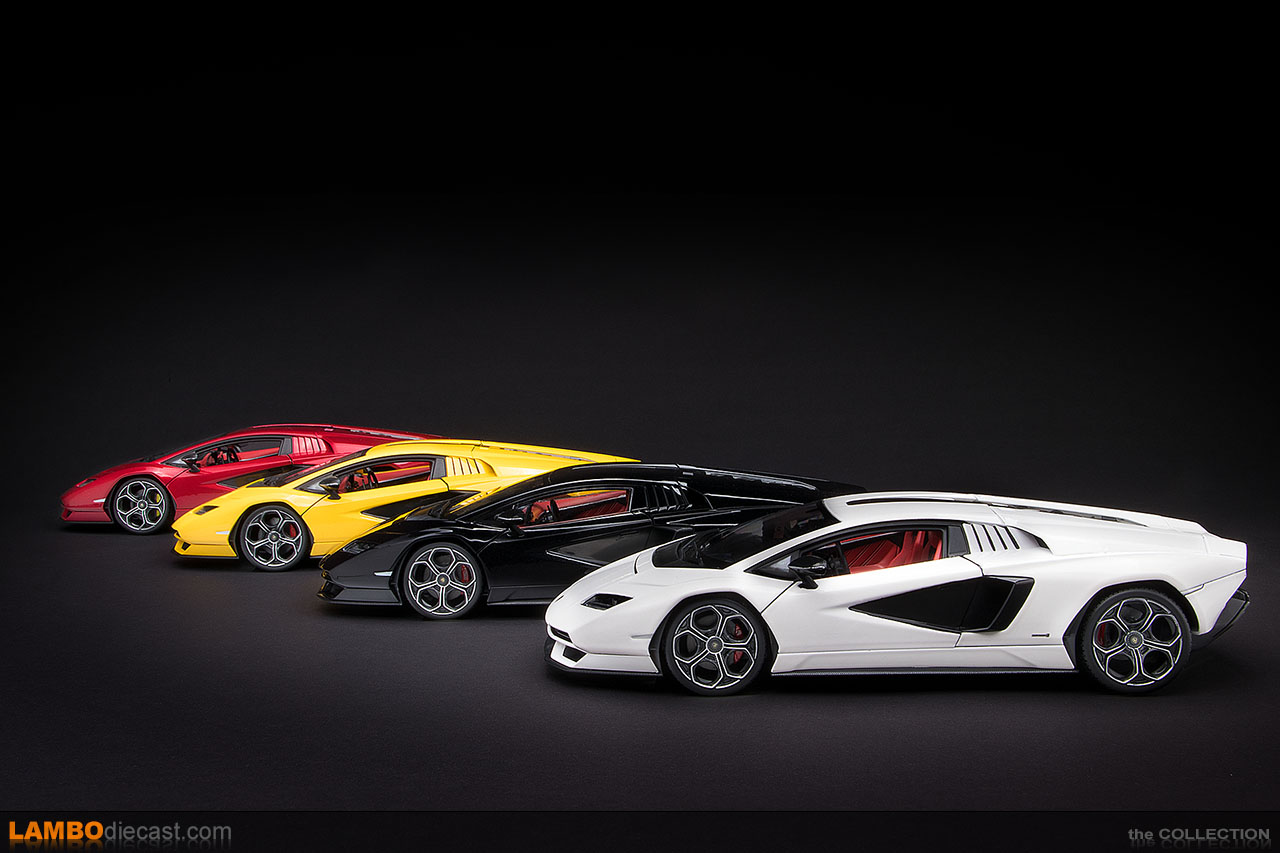 It took a while to arrive in my collection, despite the fact I ordered it a long time ago already, and while I got the Giallo and Rosso ones from a different dealer, those are a limited edition version, jsut 1,500 units, this white one isn't limited, comes in a plain Maisto box, but took several weeks longer to finally arrive, but no regrets, this is a model that looks like the car Lamborghini presented during Monterey Car Week in 2021, so it deserved a spot in my collection for sure.
Originally released in October 2022.
our RATING
| | | |
| --- | --- | --- |
| Exterior | | 7/10 |
| Interior | | 7/10 |
| Engine | | 6/10 |
| Accuracy | | 8/10 |
| Overall rating | | 7/10 |
Original price on October 11, 2022 : € 46