I'm from the LEGO generation, I had a lot of bricks when I was young and built lots of constructions with those little LEGO bricks, when I learned about the legendary Lamborghini Countach to be released in their Speed Champions series, I just knew I had to add this set to my collection too, I already had the earlier set (76899) that came with both the Lamborghini Urus ST-X and the Huracán Super Trofeo EVO, so this additional, classic Raging Bull was a must-have for me.
These Speed Champions can't really be compared with the elaborate Technics set like the massive Lamborghini Sián I put together previously, at just 262 pieces this white Lamborghini Countach took very little time to build, I actually bought two sets, one to build and display, another one to keep unopened, just in case.
It seems LEGO went for the S version of the Lamborghini Countach, strange thing is they got the wheel arch extensions, the rear wing, the front lip, but just put 'Countach' on the rear panel, no S or 5000 S, so I'm not sure which version it should be, weirdly enough they put a photo of a Countach Quattrovalvole on the back of the box.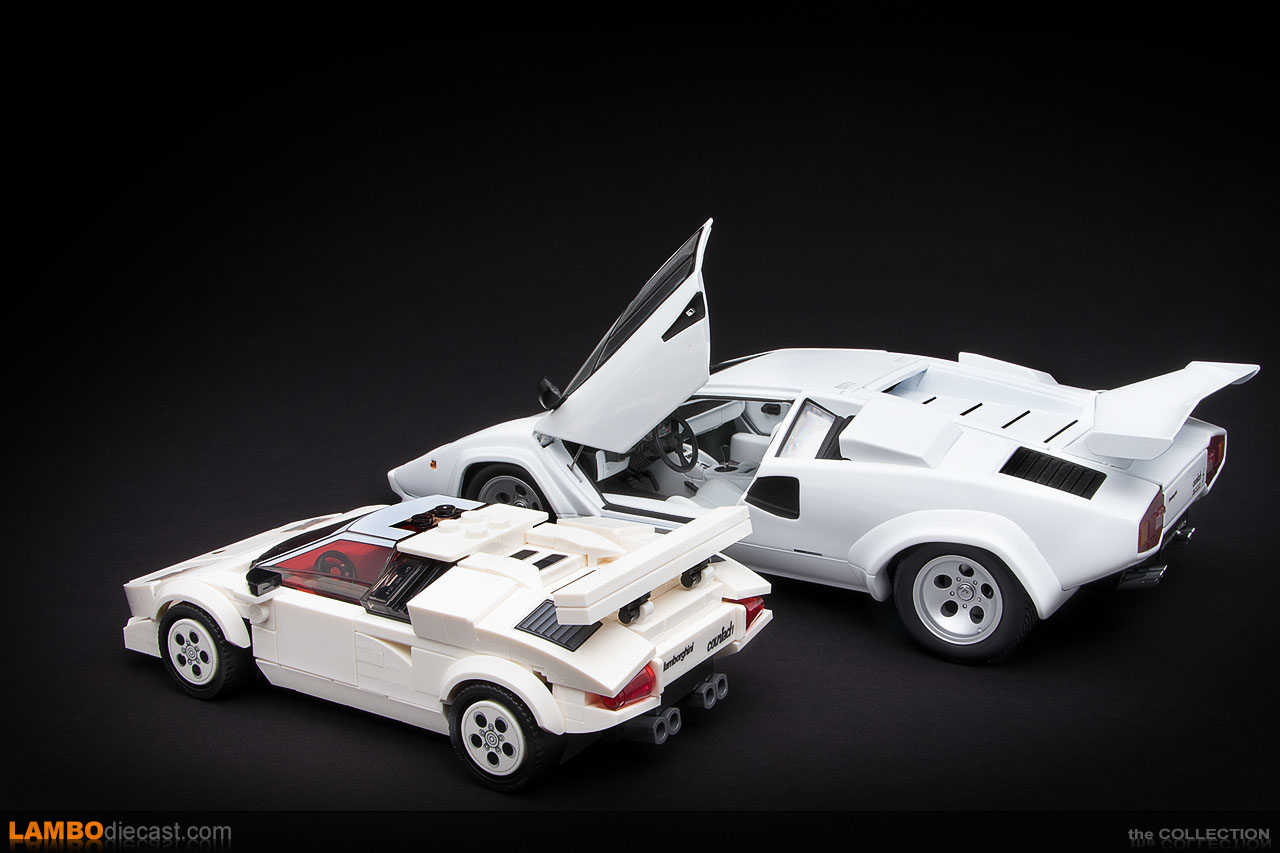 These LEGO sets are just a fun thing to have in the collection, this one comes with a driver 'Fig' as they call it, complete with either a helmet or a hair piece, and he has a Lamborghini crest on his shirt ... funny enough, there is also a wrench in this set.
I just couldn't resist putting the finished LEGO model next to my white 1/18 Lamborghini Countach LP500 S from Kyosho, and while I put his LEGO as a 1/32 scale, I think it's larger, perhaps closer to 1/29 even, sadly there is no scale indication on the box, but let's put it at 1/32 for the time being.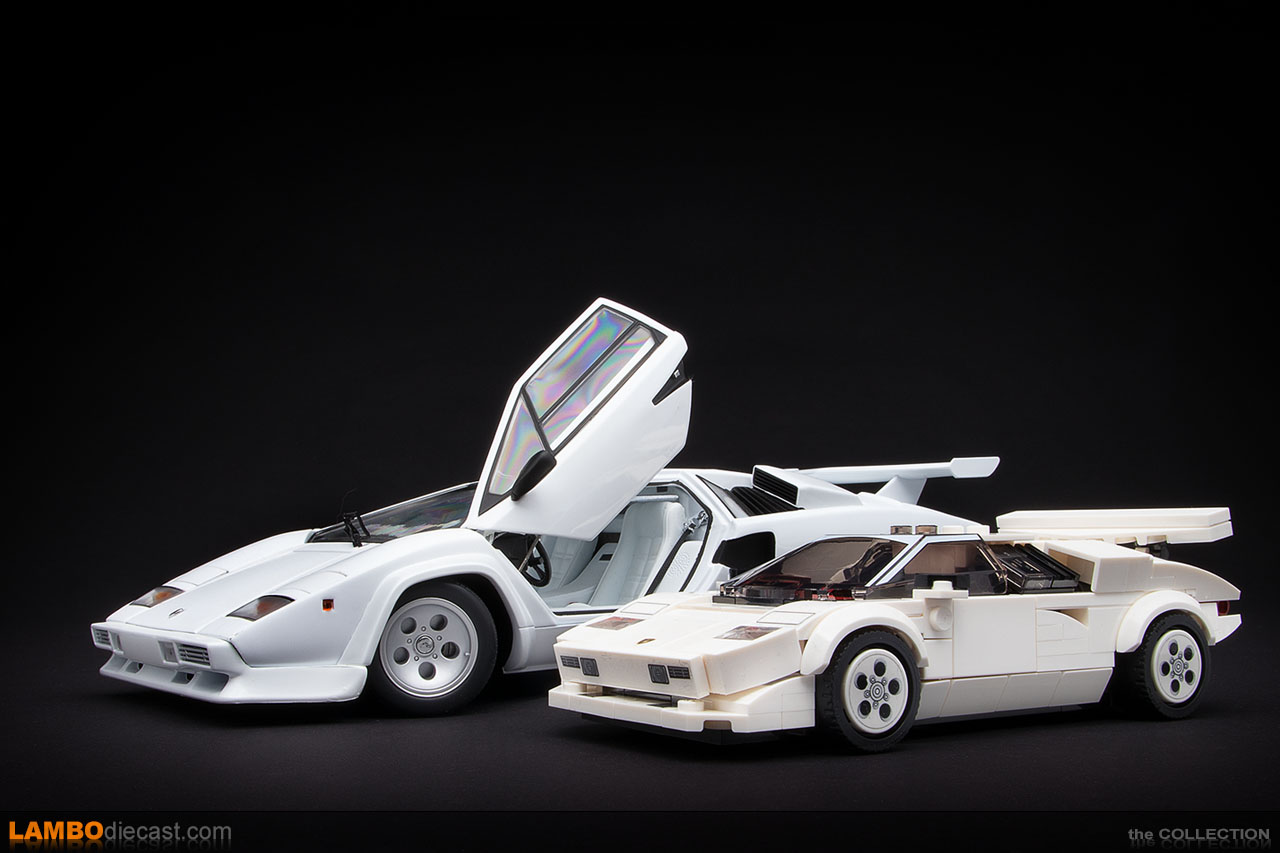 I think you could build this set without the rear wing, and I have to admit it's a very thick piece of LEGO, but it's a Countach, so it needs a rear wing, unfortunately the deeply concave wheels of the real car haven't been replicated by LEGO, the 'five-hole telephone dial' style is printed on a flat surface to mimic the look, but that's about it.
All in all I like this white lamborghini Countach from LEGO, it resembles the real car, it isn't a scale replica, it's a toy, and that's how I look at it, and I like what I see, it puts a smile on my face, and that's all that matters in the end.
Originally released in February 2022.
our RATING
Exterior
6/10
Interior
5/10
Engine
Not visible
Accuracy
6/10
Overall rating
5/10
Original price on April 4, 2022 : € 20