Liberty Walk unveiled their first Lamborghini Aventador LB-Works at the 2014 SEMA show in the United States, and rumor has it this was Kato-san's car, not a customer car, finished in a bright blue metallic over the aforementioned two-tone black and white interior, rolling on black Forgiato wheels and showing the standard, black louvered engine cover, so the V12 wasn't visible anyway which probably made AUTOart decide to not feature an opening engine cover in the end.
But when Kato-san presented the first 3D renders for the Lamborghini Aventador LB-Works wide body kit, they used a bright red model instead, and while I haven't seen a red Aventador LB-Works in real life yet, this AUTOart 1/18 scale model sure looks amazing, especially with the red brake calipers behind the black Forgiato wheels with massive Pirelli P Zero script on the tires ... this combination just works perfectly.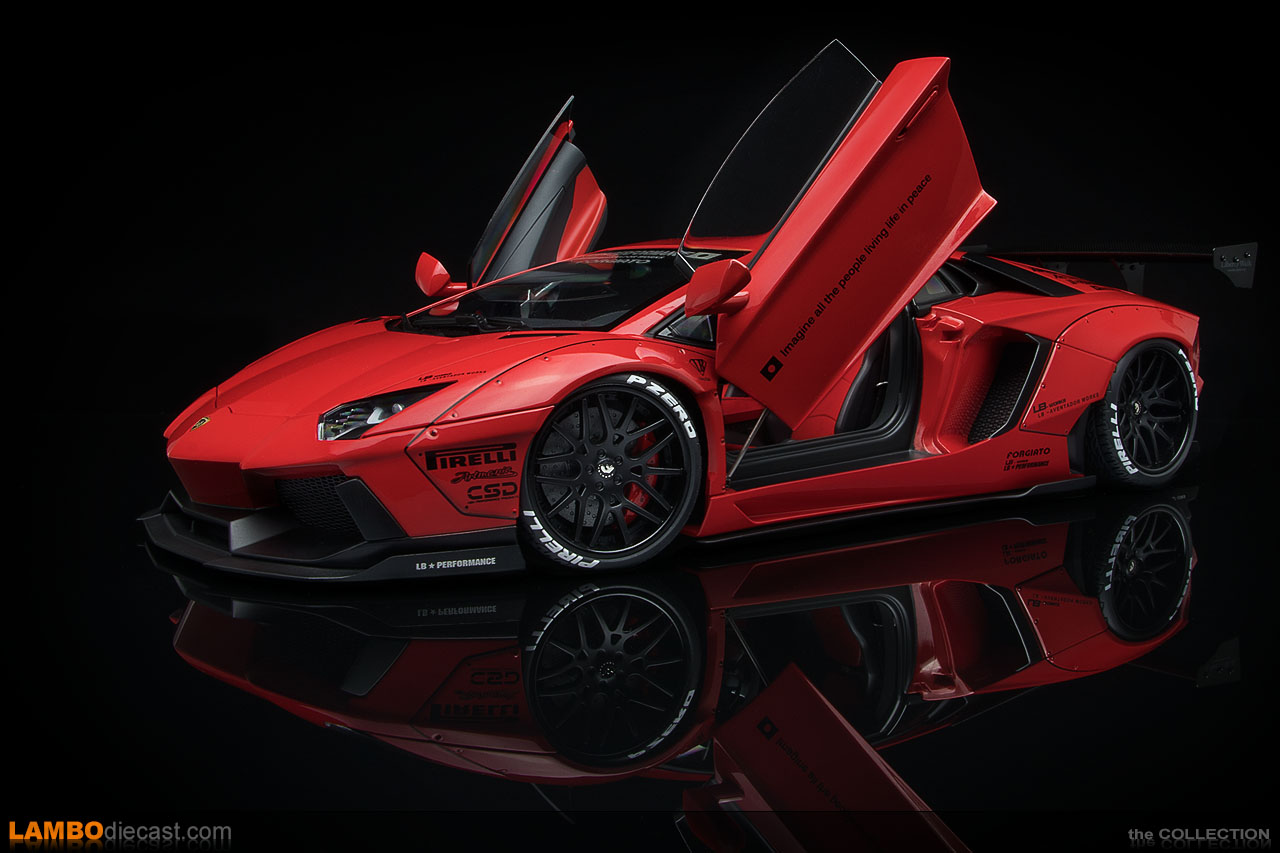 All the usual decals can also be found around this AUTOart model, the AirRex for the air suspension, the Made in Japan decal on the shoulder, and naturally the 'Imagine all the people living life in peace' decal on the doors ... on these AUTOart models we don't get the Rising Sun scape on the side as we see on some other LB-Works creations.
And while AUTOart uses a different rear wing on their LB-Works Limited Edition (or V2.0 version) of the Lamborghini Aventador they recently released, on this initial LB-Aventador Works they fitted a massive rear wing with the struts coming from the rear facia, on the real car these struts bolt straight onto the chassis of this Lamborghini ... that might void the warranty, just like it requires you to cut into the fenders to allow the wheels to tuck into them deeply enough.
With the red (AUTOart does just state Red on the box, not Rosso Mars or any other Lamborghini Rosso shade) I completed the entire series of the Lamborghini Aventador LB-Works by AUTOart, there are five different shades on this scale model, blue, black, white, red metallic, and this red, I now have all five of them in my collection, and while I love the satin black one for looking incredibly mean, and the metallic red one for being an amazing color, I rather like this regular red version with the black details and color-coded, two-tone Nero Ade/Rosso Alala interior a lot too, she just looks aggressive in this color combination.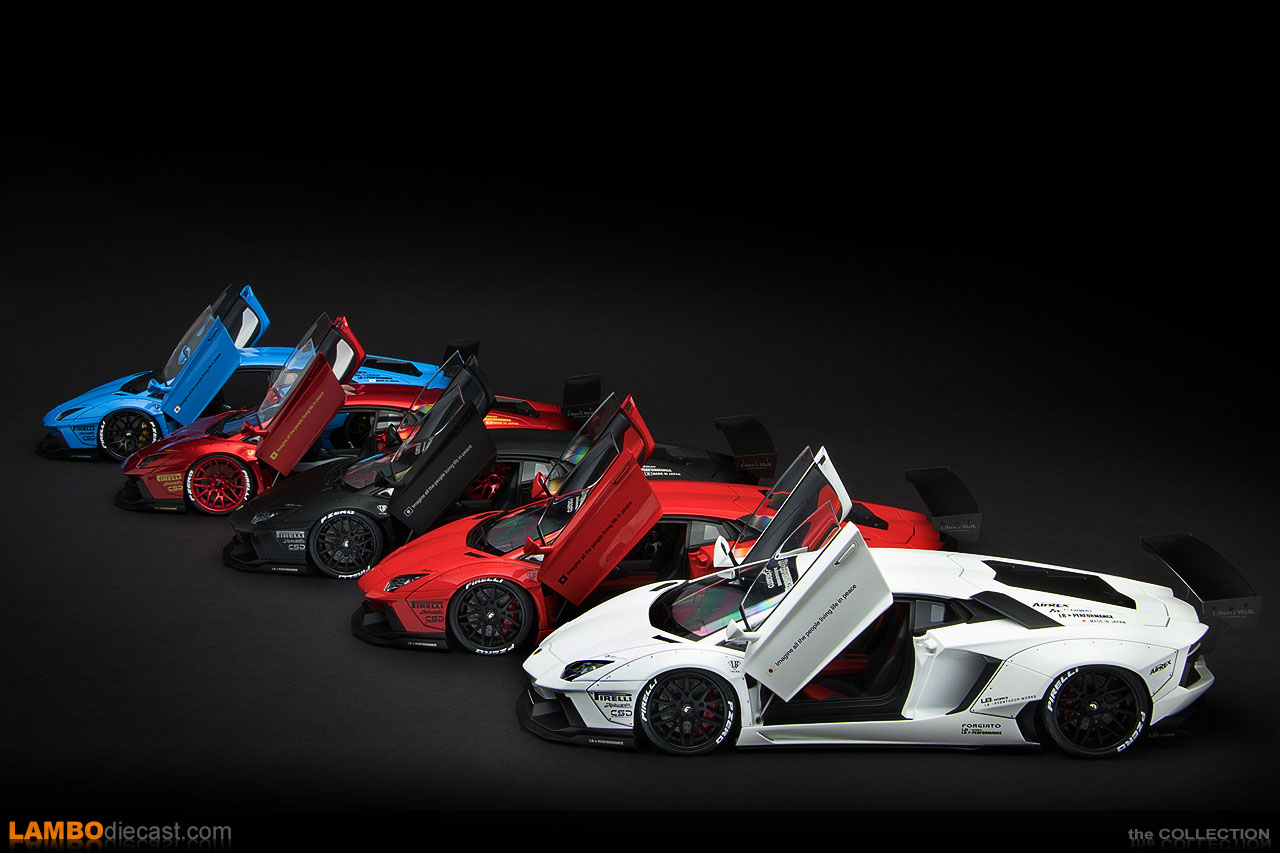 As this is just a quick review on this specific shade, feel free to take a look at our in depth review of the light blue version from AUTOart on this Lamborghini Aventador LB-works.
Originally released in February 2019.
our RATING
Exterior
9/10
Interior
8/10
Engine
Not visible
Accuracy
9/10
Overall rating
9/10
Original price : € 195