Concept - page 1
Lamborghini Concept S
1/18 by Mondo Motors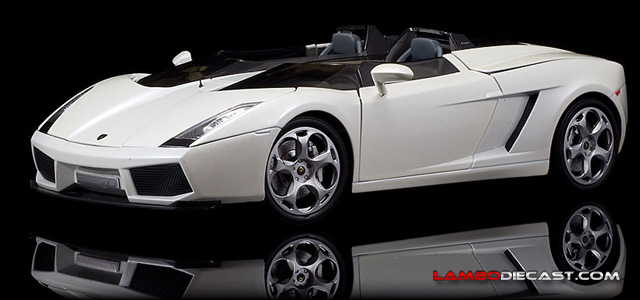 It took a long time, but finally Mondo Motors built a big 1/18 scale model of the one and only Lamborghini Concept S, a stunning design study based on the Gallardo model.
Lamborghini Concept S
1/24 by Mondo Motors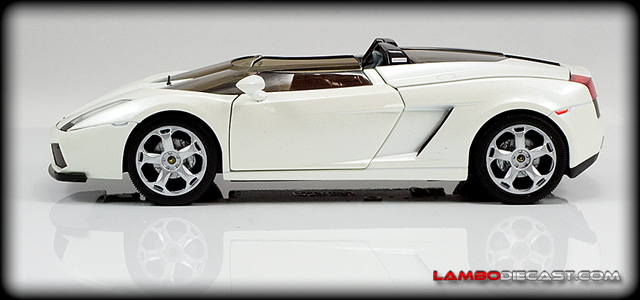 The Lamborghini Concept S was actually meant as a design study of a convertible Gallardo, before the actual Spyder was introduced. This 1/24 scale model from Mondo Motors is surprisingly well finished.
Lamborghini Concept S
1/43 by Mondo Motors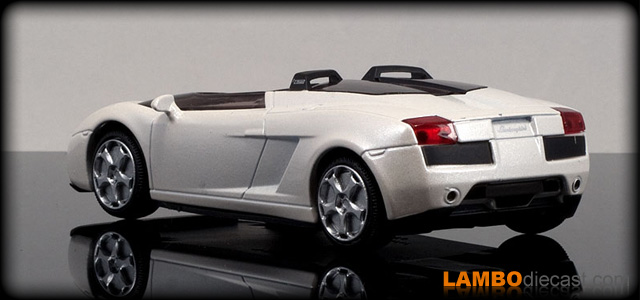 The nice 1/43 scale model by Mondo Motors on the one of a kind Lamborghini Concept S