| | |
| --- | --- |
| 41 items listed | Page : 1 2 3 |
Silver - page 1
Lamborghini 350 GT
1/43 by Minichamps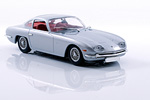 The original Lamborghini V12 GT that put the marque on the global map, the 350GT, here in 1/43 scale made by Minichamps.
Lamborghini 350 GTV
1/43 by Starline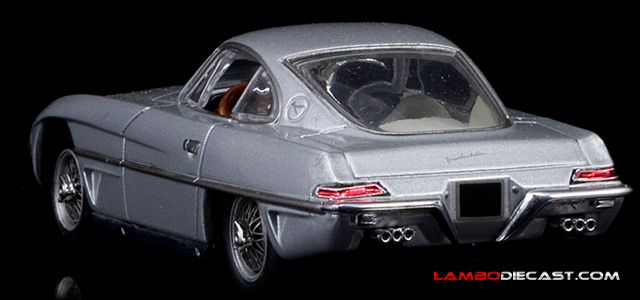 The very first Lamborghini ever made, the 350 GTV prototype, here in a nice 1/43 scale model by Starline. This is the silver metallic model with closed headlights.
Lamborghini Aventador LP700-4
1/18 by Motor Max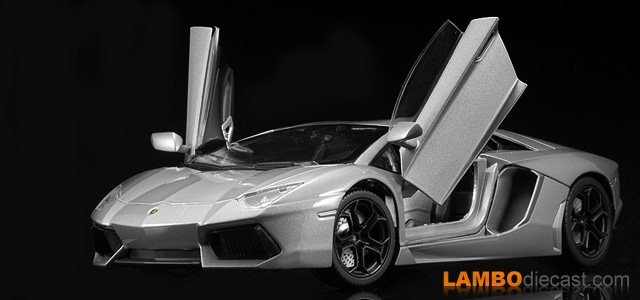 A silver metallic version of the Lamborghini Aventador LP700-4 made by Motor Max
Lamborghini Centenario LP770-4 Roadster
1/18 by AUTOart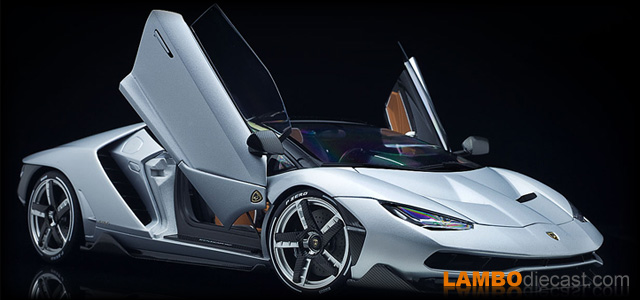 This is the AUTOart 1/18 scale replication of the actual Centenario Roadster unveiled by Automobili Lamborghini SpA, an absolute must-have model.
Lamborghini Centenario LP770-4 Roadster
1/64 by Hotwheels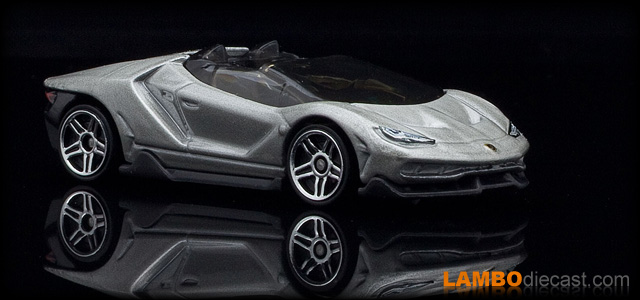 I found this amazing little scale model from Hotwheels on the Lamborghini Centenario Roadster, finished in the correct shade.
Lamborghini Cheetah
1/24 by Bburago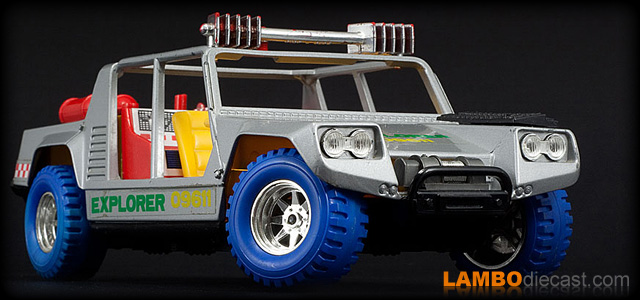 The very rare 1/24 scale model of the Lamborghini Cheetah by Bburago, this is their Explorer version.
Lamborghini Countach 25th Anniversary
1/18 by Ricko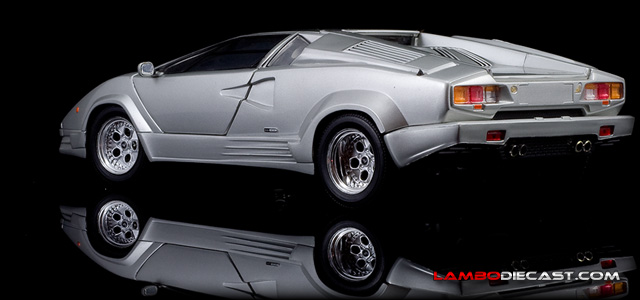 As far as I know this silver metallic car is the only 1/18 scale model available on the market for the very special 25th Anniversary edition of the Lamborghini Countach.
Lamborghini Countach 25th Anniversary
1/43 by Premium X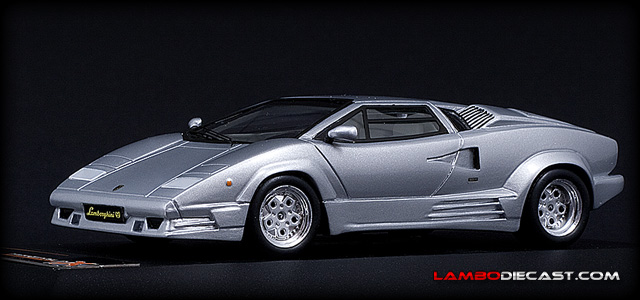 The final production version of the Lamborghini Countach was the 25th Anniversary edition, and Premium X Models has just released a very nice 1/43 scale model of it.
Lamborghini Countach 25th Anniversary
1/64 by Hotwheels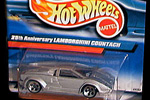 The Lamborghini Countach 25th Anniversary as a toy in 1/64 scale from Hotwheels
Lamborghini Countach Evoluzione
1/43 by Looksmart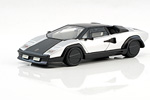 A unique test bed for composite construction of a new Lamborghini, the Countach Evoluzione from the late Eighties, nicely reproduced in 1/43 scale by Looksmart.
Lamborghini Countach LP400S
1/87 by Unknown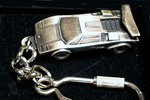 A stunning key chain with a brushed steel Countach LP400S at the end.
Lamborghini Countach LP500S
1/64 by Matchbox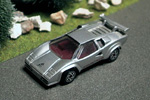 This silver metallic over red Lamborghini Countach LP500S sure looks good in 1/64
Lamborghini Diablo 2wd
1/87 by Unknown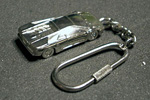 A very nice key chain with a silver plated Lamborghini Diablo model
Lamborghini Diablo GT
1/18 by GT Spirit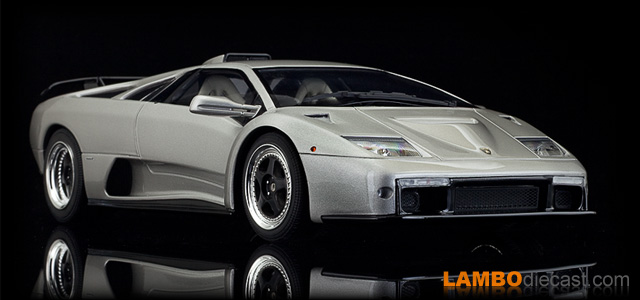 The Lamborghini Diablo GT finished in bright silver metallic, sealed resin 1/18 scale model by GT Spirit.
Lamborghini Diablo SV
1/18 by Welly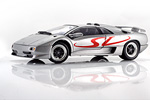 The Lamborghini Diablo SV version in silver metallic with a large SV decal in red on the sides, here a 1/18 model by Welly.
| | |
| --- | --- |
| 41 items listed | Page : 1 2 3 |