| | |
| --- | --- |
| 117 items listed | Page : 1 2 3 4 5 6 7 8 |
Red
Lamborghini Miura SVJ
1/43 by LS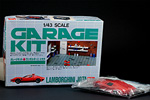 A nice 1/43 scale kit of the legendary Lamborghini Miura SVJ, here combined with a garage diorama released by Japanese based LS.
Lamborghini Miura SVR
1/43 by Kyosho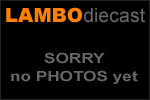 I have to admit the Miura SVR is one of my favorite Lamborghini models, I love the wide rear fenders over the BBS wheels and that massive roof wing.
Lamborghini Murcielago Concept
1/43 by Minichamps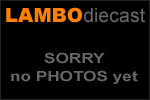 A model of the Lamborghini Murciélago Concept car that would later become the Roadster production model with minor changes.
Lamborghini Murcielago LP670-4 SV
1/64 by Kyosho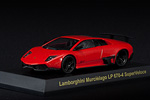 I personally really like the Lamborghini Murcielago LP670-4 Super Veloce, so this red 1/64 model by Kyosho was added to my collection.
Lamborghini Murcielago Roadster
1/64 by Maisto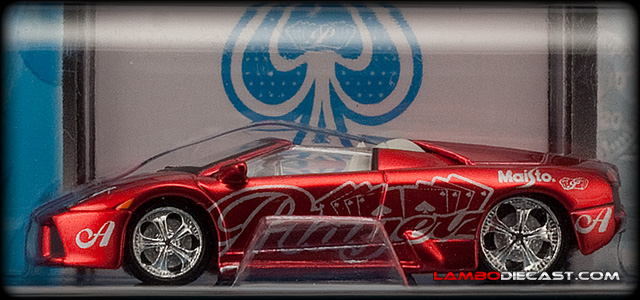 A nice toy from the Maisto Playerz collection, a special metallic red shade on the Murcielago Roadster, note the detailed wheels on this 1/64 scale model.
Lamborghini Silhouette P3000
1/24 by Gunze Sangyo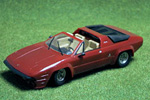 A plastic model kit in 1/24 from the rare Lamborghini Silhouette.
Lamborghini Urraco P250
1/18 by Kyosho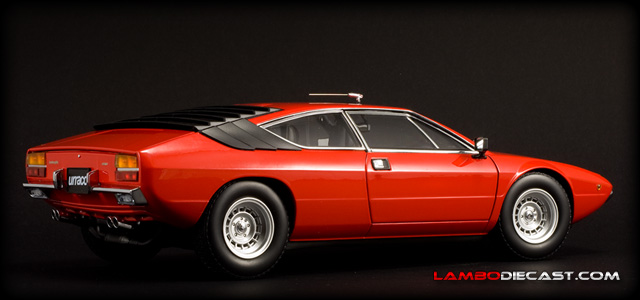 Finally a large scale 1/18 model of the classic V8 powered Lamborghini Urraco, the first entry level Raging Bull ever made that would eventually evolve into Jalpa and finally the Gallardo.
Lamborghini Urraco P250
1/43 by Ixo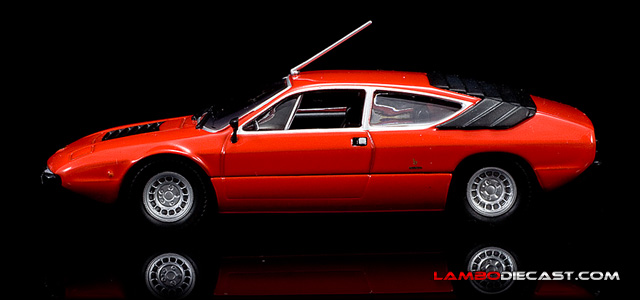 A really nice 1/43 scale car of the classic V8 Lamborghini, the original Urraco P250, which was actually an ancestor of the magnificent Gallardo.
Lamborghini Urus Concept
1/64 by Hotwheels
The 1/64 scale Hotwheels model on the Lamborghini Urus concept, this time in the correct dark red metallic shade
Lamborghini Urus Concept
1/64 by Hotwheels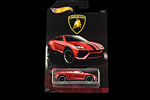 The Lamborghini Urus will go into production by 2018, but you can already buy this Hotwheels model today
Lamborghini Veneno LP750-4
1/64 by Hotwheels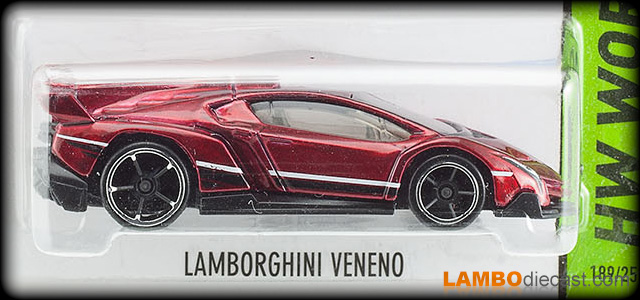 Another fantasy shade on this 1/64 scale Lamborghini Veneno LP750-4 by Hotwheels.
Lamborghini Veneno LP750-4 Roadster
1/18 by Kyosho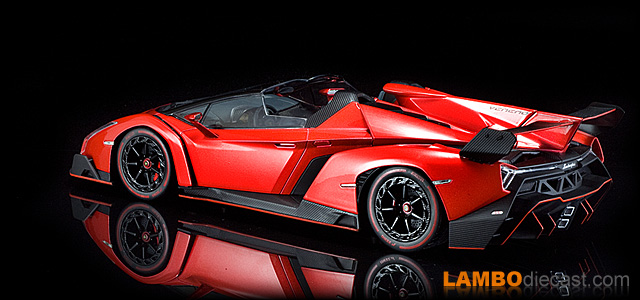 Kyosho has started with a new series of sealed models, one of these is the very special Lamborghini Veneno Roadster, finished in the great looking Rosso Veneno shade.
| | |
| --- | --- |
| 117 items listed | Page : 1 2 3 4 5 6 7 8 |