Back in late 2012 the Lamborghini Aventador LP700-4 from AUTOart on a 1/18 scale was released, the first two shades I added to the collection were Arancio Argos and Nero Nemesis, two amazing shades, and these were both the first production run from AUTOart, at that time these were already expensive at €150 each.
It took me two years to be able to afford a third AUTOart Aventador LP700-4, the Grigio Estoque one, a car I really wanted to add because it was shown at the Geneva Motor show next to the launch spec Arancio Argos, and I really like the silver wheels and Terra interior inside this grey metallic Aventador, it gives the car a certain flair of Gran Turismo luxury.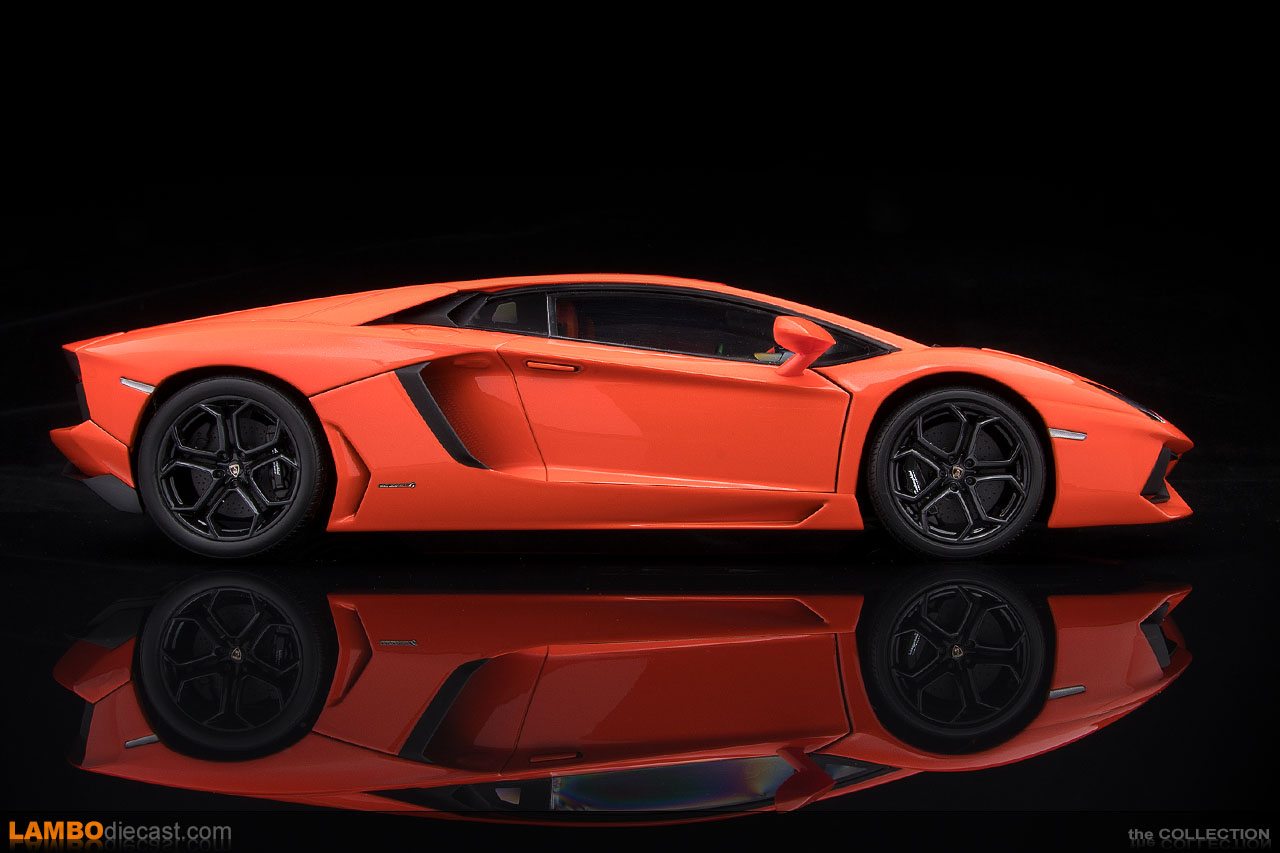 After that other models became a priority and it wasn't until 2021 I started adding the missing shades to the collection, by that time at a serious premium over the original 2012 pricing, we all know what happened with AUTOart Aventador prices over the last decade or so, but one thing was still in the back of my mind.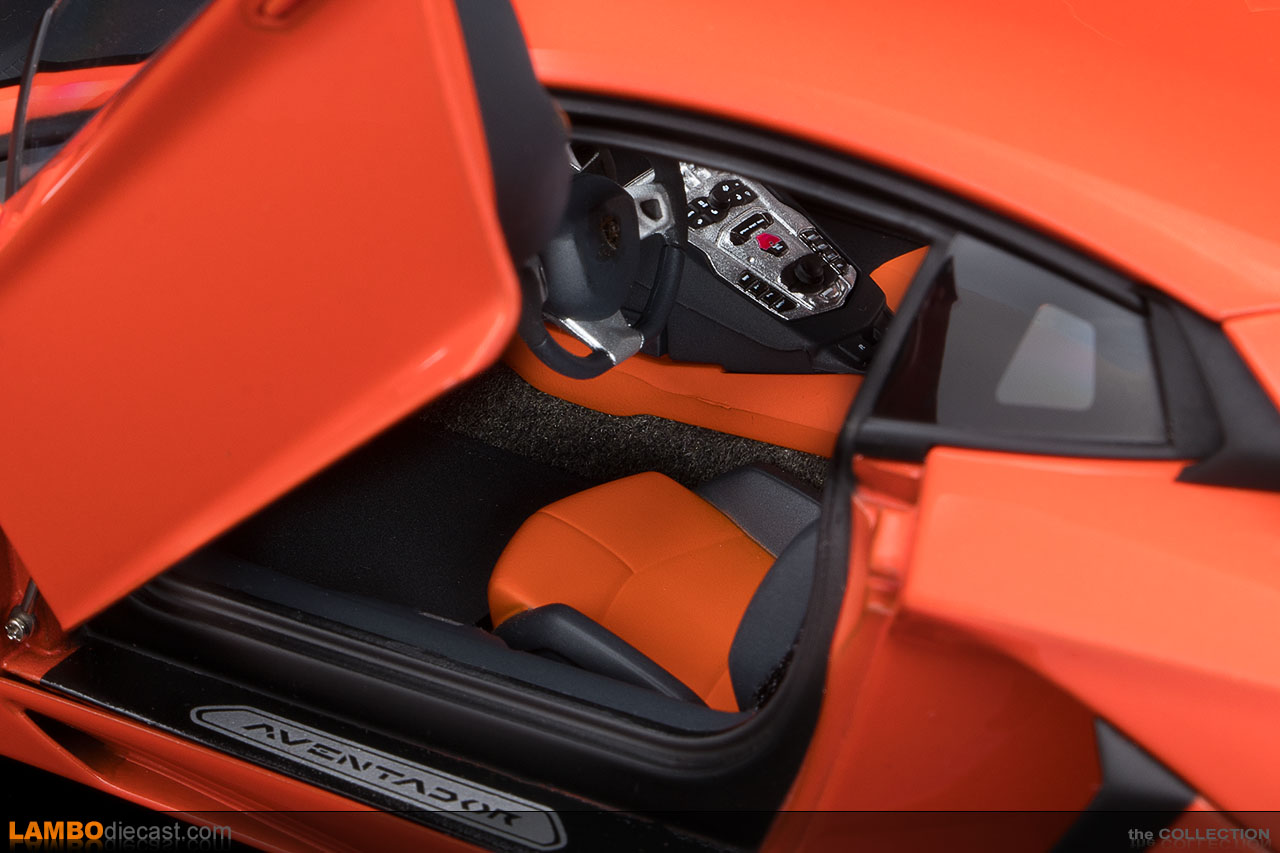 AUTOart made a mistake on the first production run of their 1/18 scale Aventador, the cover over the start button on the central console was black, while it should be red as on the real car, these days you can specify just about any color on that cover via Ad Personam, but on the 2012 Aventador it was always red, and AUTOart corrected that with a second production run of some shades, including the Arancio Argos one.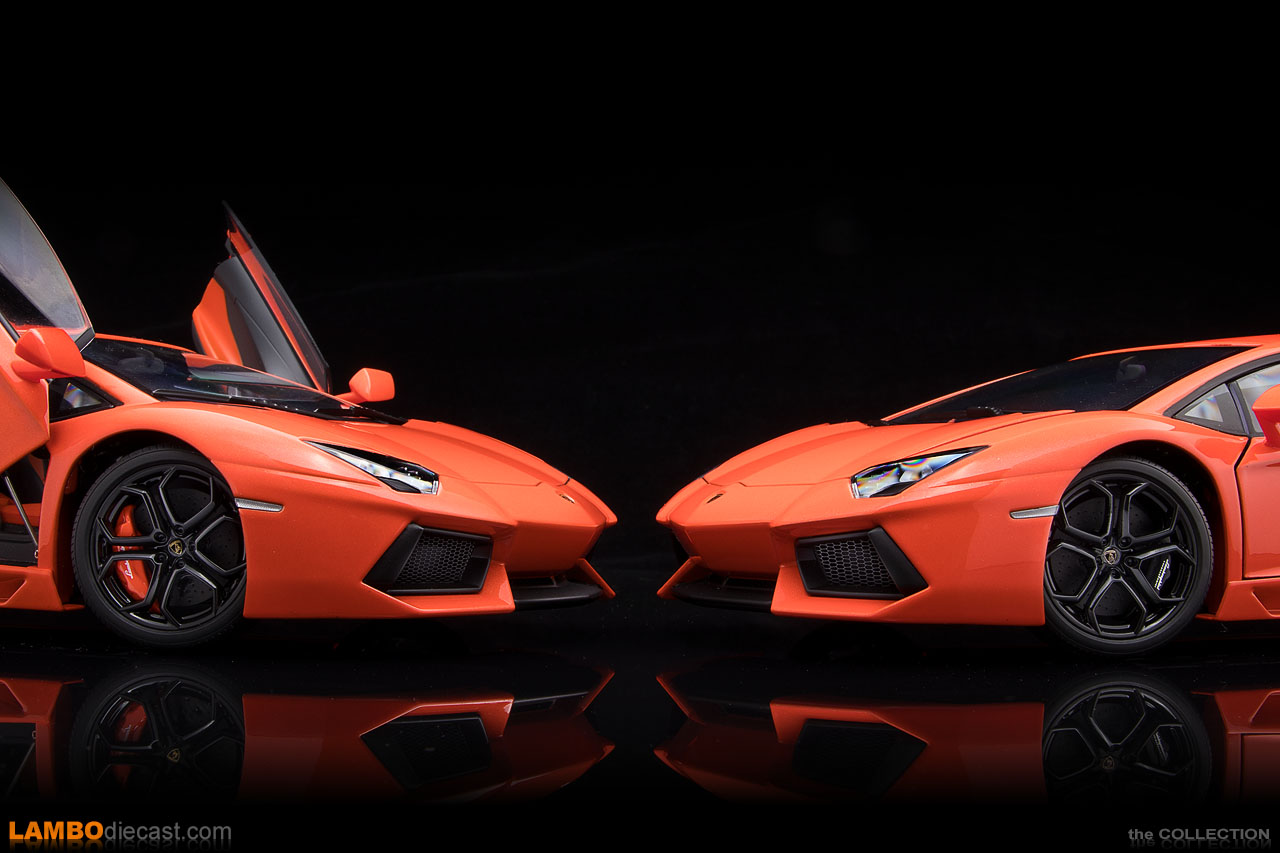 And on the 74665 they also changed the brake calipers, as they were color-coded on the first release, which wasn't possible in real life.
You could get orange calipers as an option, but those were Arancio Atlas, and that's not the same shade as Arancio Argos, so for the re-release, AUTOart went with black calipers which made more sense being correct to real life.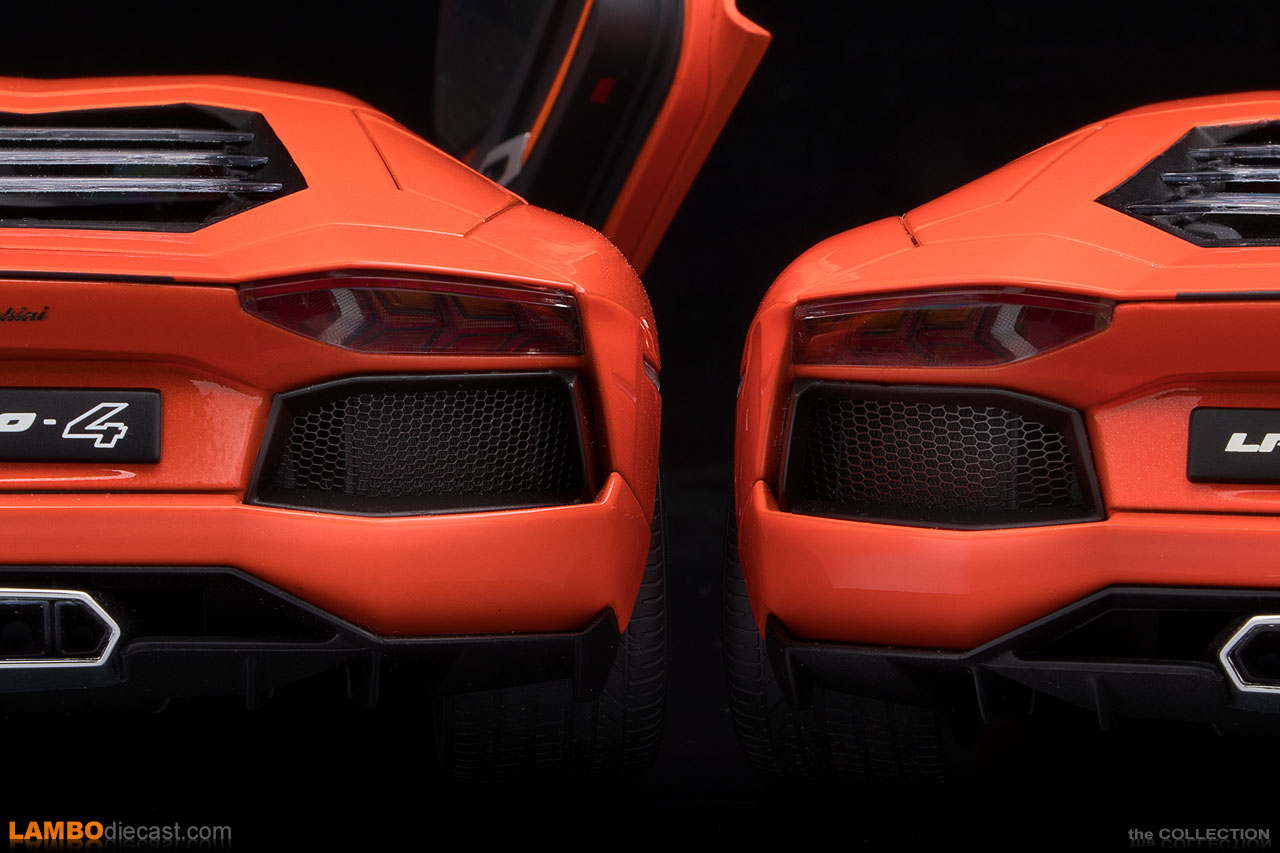 There was another modification from AUTOart between the first production run and the second release, the grille inserts in the bumpers, the shape of the grid was wrong initially, so AUTOart corrected that on the newer colors, and on the re-release of the older shades, so in the end I just had to add the second version of Arancio Argos from AUTOart to the collection, just to have a factory correct model of this amazing supercar from Sant'Agata.
Originally released in November 2012.
our RATING
| | | |
| --- | --- | --- |
| Exterior | | 10/10 |
| Interior | | 9/10 |
| Engine | | 8/10 |
| Accuracy | | 10/10 |
| Overall rating | | 9/10 |
Original price on July 31, 2023 : € 320