You know I always try to collect series of the same model, from the same manufacturer, but in different shades, and when it comes to Bburago or Maisto models, that usually doesn't take too much investment either, unless there are versions that are only available in the United States or the Far East, in that case, I get hit with sometimes high shipping costs, but just about always with excessive import duties.
And that was exactly the case with this blue metallic version of the Maisto 1/18 scale Lamborghini Countach LPI 800-4 version, as far as I know only sold in the US, and most likely at about $15 too ... unless you end up having to buy it from eBay, where it goes up to $45, and they even charge $40 or more for shipping, so in the end, this model cost me nearly $90 to get to Europe.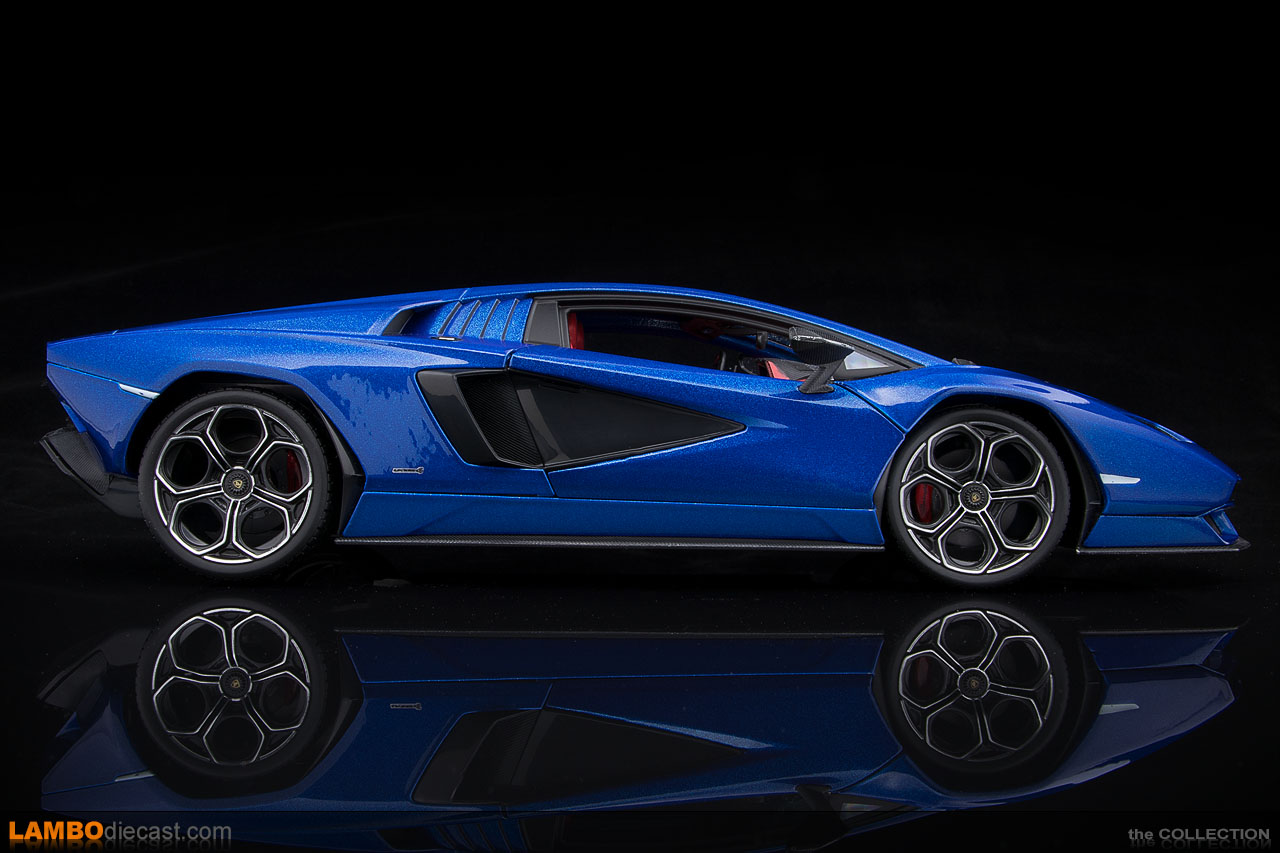 This rather nice blue metallic on-red version of the Maisto-made Lamborghini Countach LPI 800-4 is my sixth model in this series, after the limited edition ones in red and yellow, the original launch spec white one, the black one with side windows I got from the Far East, and recently the orange one, this blue one becomes number six.
So is this model worth the $90 it cost me to acquire in Europe ... absolutely not, it isn't worth even $45, this really is a $15 or $25 model, to be honest, I don't know why, but it feels even worse than the $40 models from Europe in white, the interior looks crude to me, but that might be just this specific one.
I love the white one, and the black one looks amazing too with the red interior, and because of the additional side windows, the black metallic one is worth the €80 it cost me, but this 'cheap' blue metallic one just gets too expensive to import into Europe from the US.
Originally released in July 2023.
our RATING
| | | |
| --- | --- | --- |
| Exterior | | 7/10 |
| Interior | | 7/10 |
| Engine | | 6/10 |
| Accuracy | | 8/10 |
| Overall rating | | 7/10 |
Original price on July 24, 2023 : € 80