When I started collecting Lamborghini scale models, naturally I didn't start with expensive AUTOart or MR models, just like most people I started with Bburago, Maisto, Hotwheels ... and Welly, my first ever 1/18 scale Lamborghini model from Welly was their silver metallic Diablo SV with the red scripting, which I really liked to be honest.
Later on I added the blue Welly-made Lamborghini Diablo SV to compare to the AUTOart one I was able to buy, and not too long ago I managed to find an extremely rare Diablo SV from Welly, a black one with red SV script, I didn't even know that was ever made, but apparently it did, but one that I did know about has been eluding me for a very long time, a red Diablo SV with white script from Welly on a 1/18 scale, I knew it was made, but I've never seen one being listed, until now.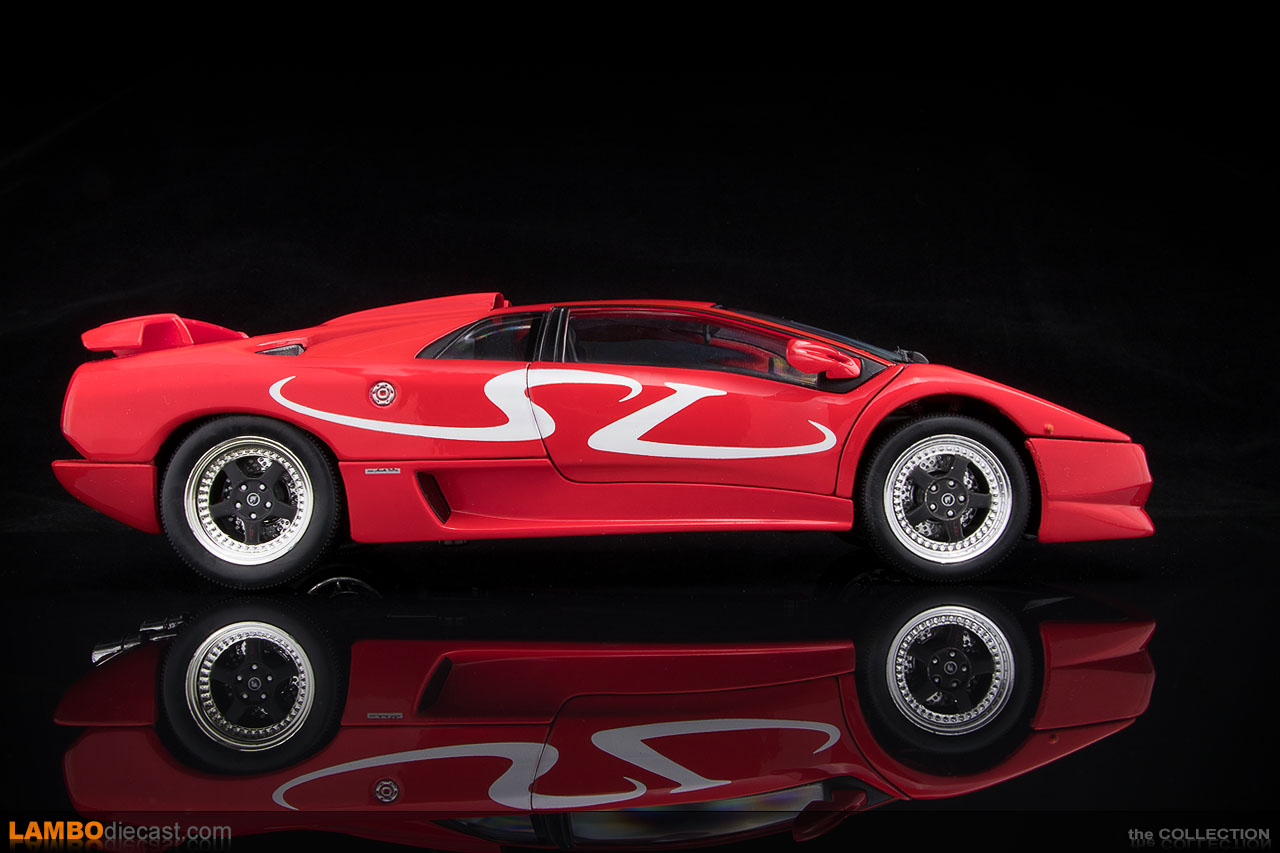 I was browsing eBay, and all of a sudden I saw this unicorn buy-it-now listing, sadly it came from the Far East, which incurs import costs, but I just couldn't risk not finding this one for a long time, so I bought it, took a while to arrive, but it's amazing, the red is really bright, and that white SV script on the side just screams, too bad it comes with a plain black interior, but still, I love this one.
And yes, I know I can take it apart and lower the front suspension, but I now own four Welly-made Lamborghini Diablo SV on a 1/18 scale, and none of them have been modified ... all I need to find now is the yellow one with a red SV, but that one has become quite rare too these days.
our RATING
| | | |
| --- | --- | --- |
| Exterior | | 7/10 |
| Interior | | 6/10 |
| Engine | | 6/10 |
| Accuracy | | 7/10 |
| Overall rating | | 7/10 |
Original price on May 11, 2023 : € 160