The Lamborghini Huracán EVO turned out to be the final production version of the regular V10 without hybrid assistance, as the Tecnica turned out to be only limited available before production ran out, and the new Sterrato is a 'one of 1,499', while the STO is more of a street-legal race car than an everyday version, and at the time of writing you can't go to a Lamborghini dealership and order a Huracán anymore, the entire production is sold out up to the end of the production as the successor is set to take over in 2025.
There is also a Lamborghini Huracán EVO RWD, a rear-wheel-drive only version, just as we previously had with the LP580-2 and the LP610-4 editions, slightly different styling between the two, but AUTOart decided to release the Huracán EVO only at this time, and they did so in five shades, this is the Rosso Bia release, a 'glittered' red metallic paint that was introduced on the Aventador SV, some also called it a cherry red metallic.
On this AUTOart model this Rosso Bia is combined with glossy black 20-inch Narvi forged wheels over red calipers while the interior also boasts a combination of black and res, even some red stitching on the dashboard, personally I would have liked a but more Rosso on the interior, or even the optional sport seats, but you just can't have it all I guess.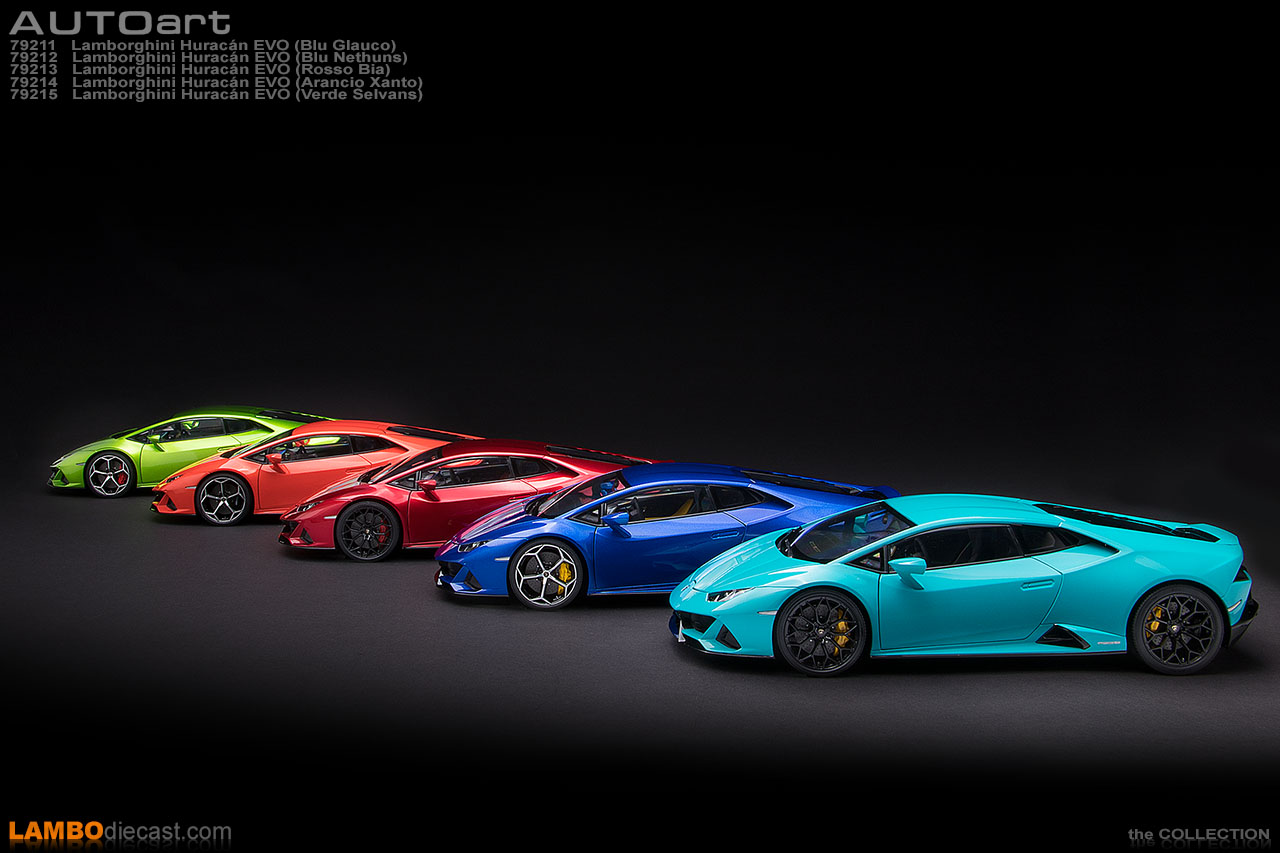 To date AUTOart released the Lamborghini Huracán EVO in five different shades, Rosso Bia you see here, the press release/launch spec Arancio Xanto, a very nice Verde Selvans, Blu Glauco and Blu Nethuns, and if you are going to add two of these to your collection I think this Rosso Bia and the Blu Nethuns make a great pair, that way you'll have both wheel designs in the collection, and both are 'darker' shades that really complement each other.
There are several AUTOart made Lamborghini in a dark red metallic, like the Aventador J, the Aventado SVJ in Rosso Efesto, and recently the Lamborghini Urus received additional colors, Rosso Efesto being one of them, which is why I've placed the Super SUV next to this Huracán EVO to compare Rosso Efesto to Rosso Bia ... apart from each other you might consider them the same color, but next to each other there is a difference, the Rosso Bia is little more 'deeper', every so slightly darker even.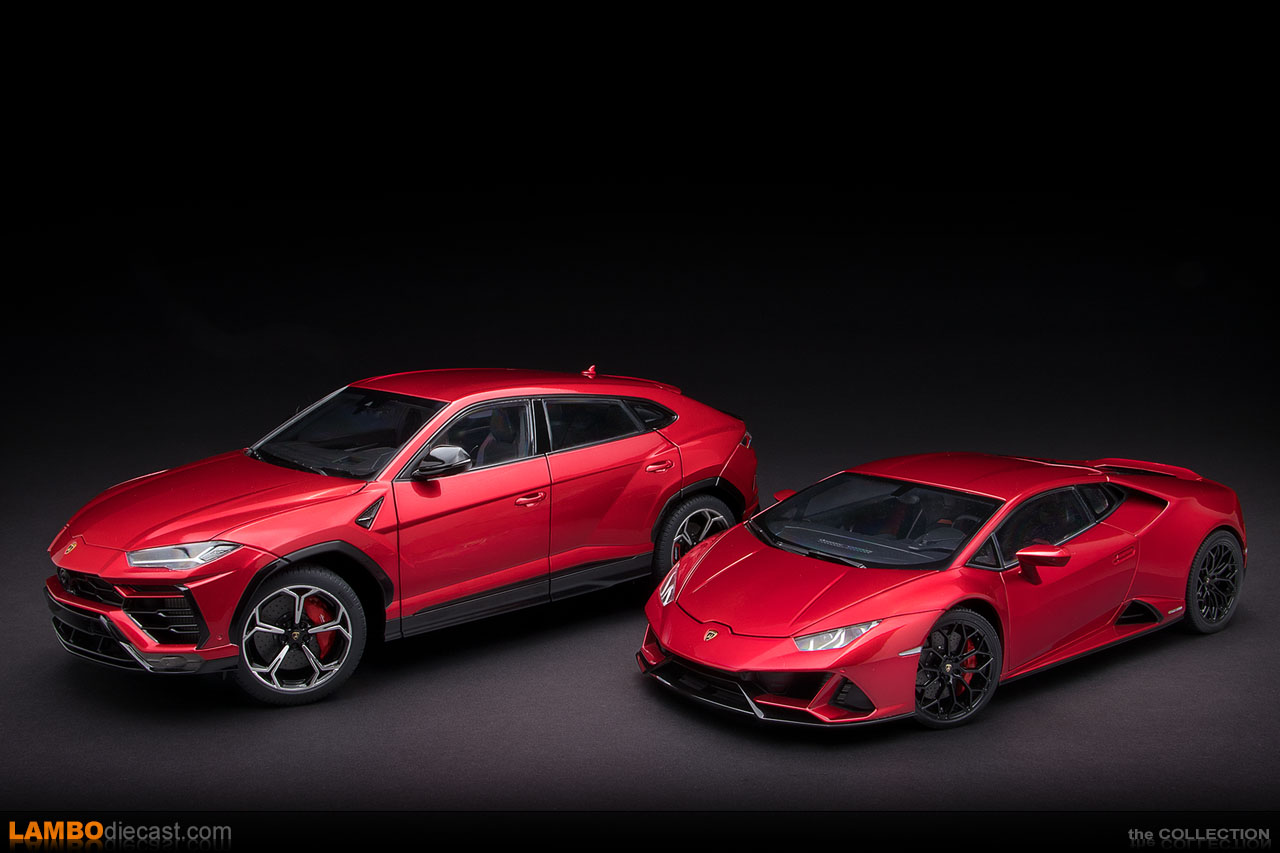 Don't get me wrong, this new AUTOart-made Lamborghini Huracán EVO in Rosso Bia looks great on these black cross-spoke wheels, but it wouldn't be my first choice when buying this car in real life, I would probably go for the Arancio Xanto ... or just go to my all-time favorite shade: Bianco Canopus.
Originally released in April 2023.
our RATING
| | | |
| --- | --- | --- |
| Exterior | | 9/10 |
| Interior | | 8/10 |
| Engine | | 7/10 |
| Accuracy | | 8/10 |
| Overall rating | | 8/10 |
Original price on April 20, 2023 : € 210