I have been waiting for someone like AUTOart to release the Lamborghini Huracan LP580-2 for many years, but that doesn't seem to happen, so when I found this bright red 1/18 scale MR model online for a reasonable price, I just couldn't resist adding it to the collection.
Item code LAMBO22A is the original Rosso Mars over Nero Ade release from MR, just like this car was presented at the LA Motor Show in 2015, and while today we're seeing 199 or even 399 units from MR in one shade on a model, this one was limited to just 49 units, so it's a rather rare 1/18 scale model from MR in the end.
At the time of writing I have a total of 18 Lamborghini Huracan LP610-4 models in a 1/18 scale in my collection, but this is the first LP580-2 version I was able to add, and the latter really was something missing from my collection, being the rear-wheel-drive version of the LP610-4, with just a little less power, but still plenty, or as Stephan Winkelmann stated during the press conference : "It is a serious car for serious drivers: it is maximum driving fun"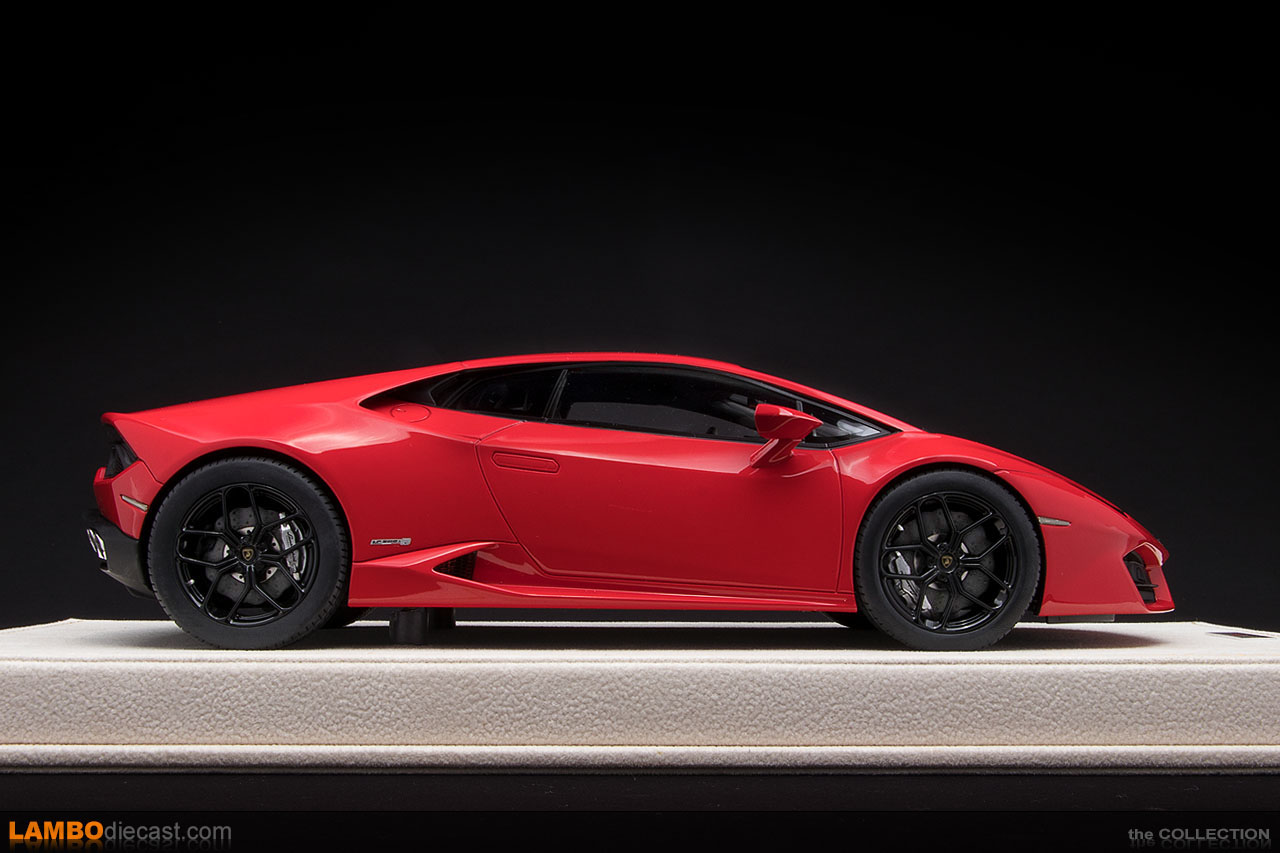 In fact the Anima driving modes Strada, Sport and Corsa have been reprogrammed to have oversteer so you really get the feeling of a genuine rear wheel drive Lamborghini, with the new front bumper and redesigned rear section the new Huracan LP580-2 is quickly recognized as being different from the LP610-4 version.
To further distinguish the Huracán LP580-2 from the LP610-4 model the rear wheel drive only model comes standard with new Kari wheels in a smaller 19-inch format with Pirelli PZero tires that have been developed specifically for this rear wheel drive Huracan … which has steel brakes as standard fitment, the larger 20-inch wheels and Carbon Ceramic disk brakes are available as an option however.
Taking a closer look at the MR 1/18 scale model reveals some interesting details, for one this is the 'A' release, which usually is the one Lamborghini uses in their press release, or at the auto show the car is unveiled, but in this case there are a few differences.
Fortunately MR did go for the Kari wheels over silver calipers, but the press release car was shown with silver wheels, this MR model comes on gloss black wheels ... now the car Lamborghini effectively showed at the 2015 Los Angeles Auto Show did have glossy black wheels, but those were the optional Giano wheels over red calipers.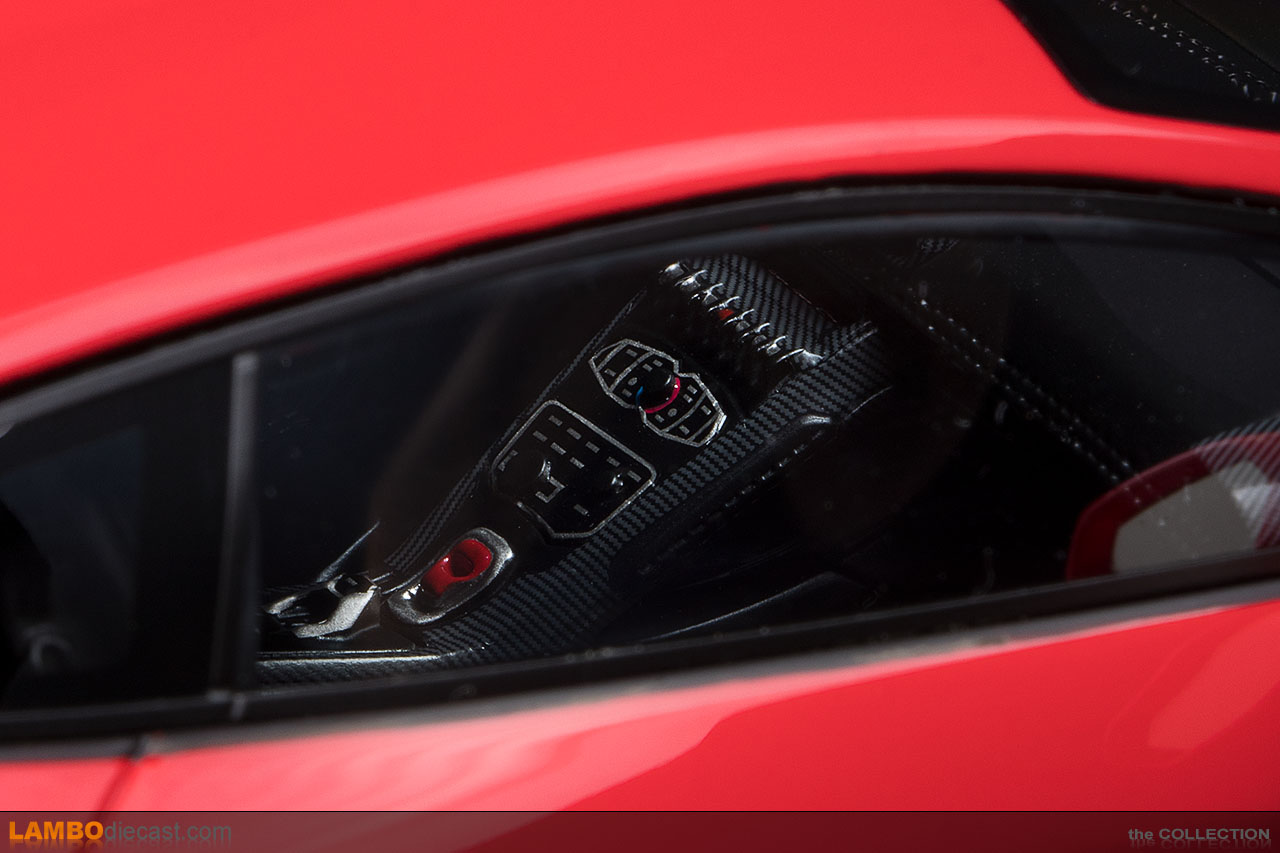 However, during the dynamic launch of the Lamborghini Huracan LP580-2 in Doha, the test car was identical to this MR model, so I'm good with that, also note MR put carbon fiber decals on the air vents and central console inside this model, that's an option that wasn't shown in the press release either, but did feature on the dynamic launch car, so I guess MR took inspiration from that specific car, and that's fine.
By now this is an older MR model, made in 2016, so as usual one of the side windows suffers from a 'bulb', but it's easy to fix, so I'm wasn't worried about adding this one to the collection, finally the orignal RWD version of the first Lamborghini Huracan ... now I just need to find an EVO RWD coupe to join this red Bull.
our RATING
| | | |
| --- | --- | --- |
| Exterior | | 10/10 |
| Interior | | 9/10 |
| Engine | | 6/10 |
| Accuracy | | 9/10 |
| Overall rating | | 9/10 |
Original price on April 30, 2022 : € 275