Revista Lamborghini 4
Written by Stefano Pasini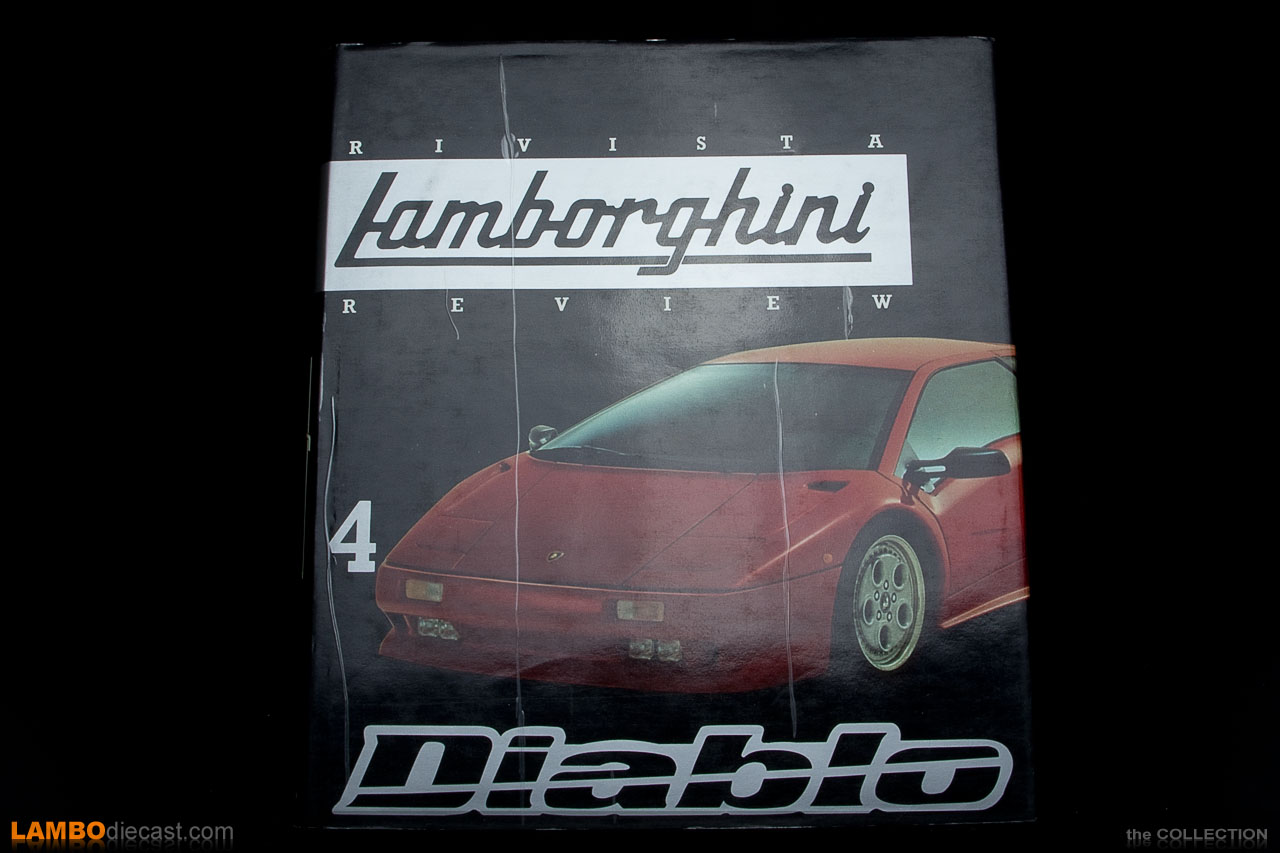 August 10, 2020

the CONTENT
Greetings
Diablo!
Lamborghini Day 2
Diablo: product strategy
Sales policy
Diablo: a technical description
History of a product
From Countach to Diablo
Lamborghini Engineering: today, tomorrow and... the day after
Offshore 1989

our REVIEW
In 1990 the fourth issue of the Revista Lamborghini Review was published, containing photos of the brand new Lamborghini Diablo, with lots of technical specs and history on this new model, naturally Lamborghini Day 2 was featured too.
Mine is limited edition nr 1067/2000, but sadly the glossy coating over the dust sleeve has some issues on mine.

the DETAILS
Original, first edition, published in 1990 as hardback, comes with a dust jacket.
Size: 290x256x17mm (11.42x10.08x0.67in)
Original price paid : € 50

our RATING
| | | |
| --- | --- | --- |
| Overall rating | | 8/10 |