Bertone
Written by Luciano Greggio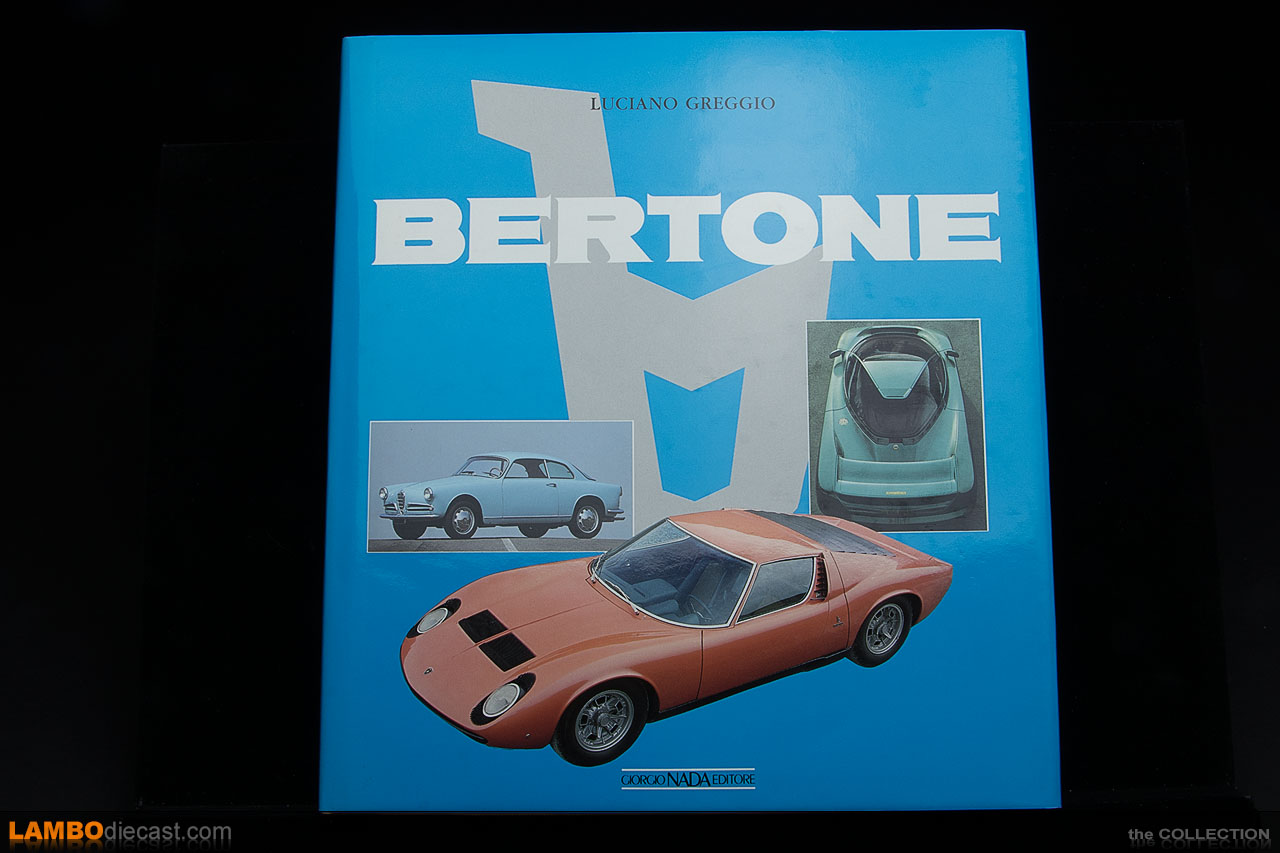 August 12, 2020

the CONTENT
Introduction by Gino Rancati
A born Cartwright
The call of the Motor Car
The first successes
The second generation
The challenges of the Thirthies
Blood, sweat, and tears
The turn of the half-century
New objectives
On the crest of the wave
Exciting experiences
From coachbuilder to constructor
Eighty years on

our REVIEW
This might not be a Lamborghini book on it's own, but Bertone and Lamborghini have been working closely together on some of the most amazing Raging Bulls ever made, like the Miura and the Countach, but also the Urraco, the Bravo, the Athon, the Marzal ... and let's not forget the Genesis.
Therefore I couldn't resist adding this book to my collection, it makes up for some very interesting reading and comes with many b&w photos from the early years, but also a vast collection of color photos showing the more recent Bertone made cars and prototypes.

the DETAILS
Original, first edition, published in 1992 as hardback, comes with a dust jacket, with slip case.
Size: 278x251x38mm (10.94x9.88x1.5in)
Original price paid : € 50 - Value at time of review : € 300

our RATING
| | | |
| --- | --- | --- |
| Overall rating | | 8/10 |