Lamborghini Where Why Who When What
Written by Antonio Ghini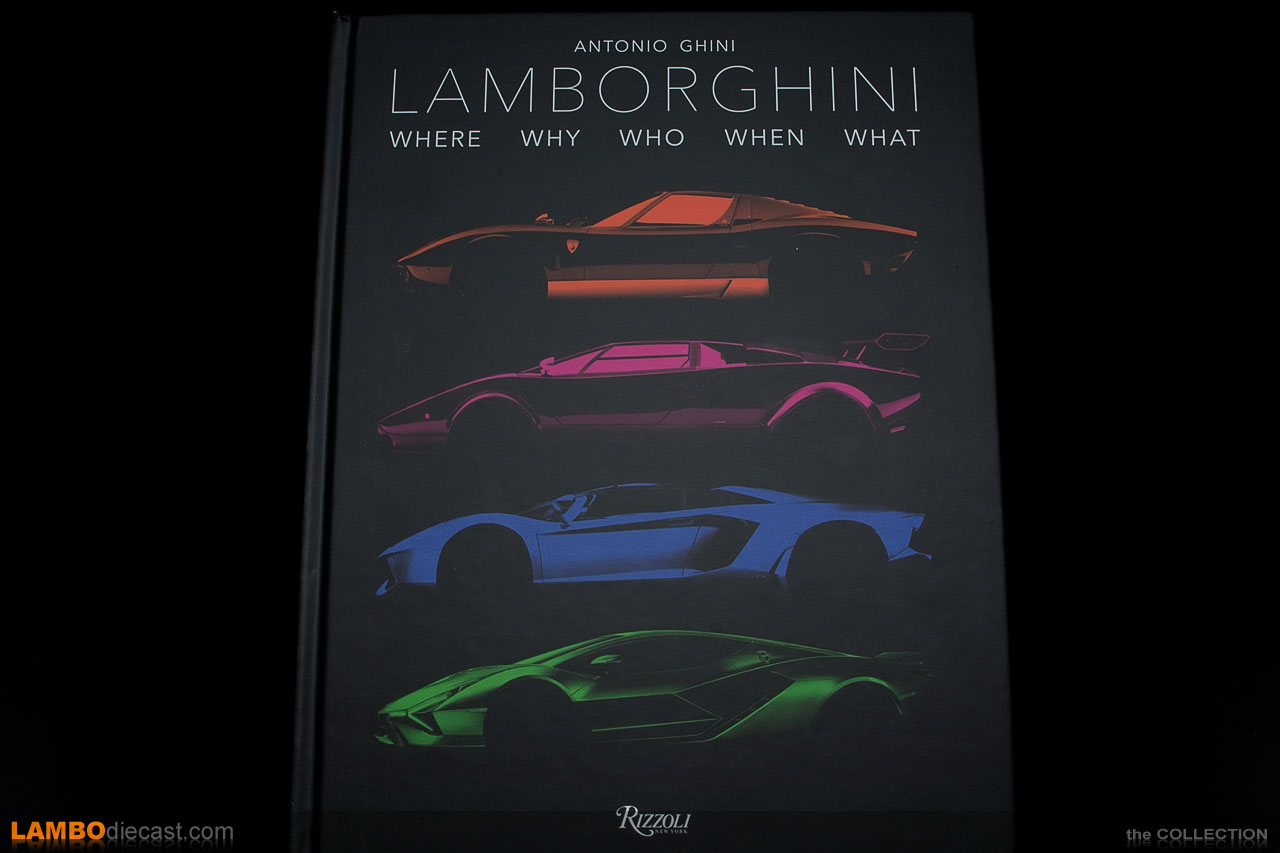 August 15, 2020

the CONTENT
The value of continuity
WHERE
in Italy, in Emilia, at Sant'Agata Bolognese, then as today
WHY
the ingredients that make Lamborghini unique
WHO
from Ferruccio to the present, many faces and single-minded determination
Technology as passion
Design and its protagonists
Racing and its players
Interpreters of customization
The custodians of history
WHEN
a history rich in surprises
WHAT
the models
V12, V8, V10, Third dimension, genealogical trees
From 350 GTV to the present, model by model
From workshop to company 4.0

our REVIEW
This is a recent publication, so it covers the entire Lamborghini range, from the 1963 350 GTV right up to the 2018 Huracan Evo and the 2019 Sian ... if you want to have a look at just about all the models that left the factory gates at Sant'Agata, this book is a great source.
And the numerous photos, most of them in color, add another level to this book, not only can you read up about the Lamborghini you are interested in, but you can also admire it is many, brand new, studio photos ... really a very nice book that shouldn't be overlooked if you like Lamborghini cars.

the DETAILS
Original, first edition, published in 2020 as hardback, no dust jacket.
Size: 318x248x25mm (12.52x9.76x0.98in)
Original price paid : € 60

our RATING
| | | |
| --- | --- | --- |
| Overall rating | | 8/10 |