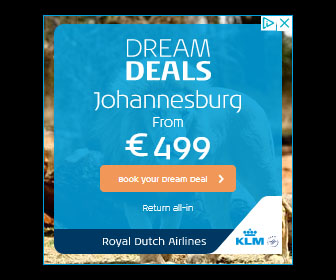 Back in 1983 the Lamborghini Countach LP500S was about the wildest car you could wish for, it was angular and rare, but for some people that just isn't enough, they seek even more exclusivity ... in comes Willy Koenig, famous for his elaborate Ferrari tunings that featured an extensive rebody of the Testarossa known at the Competition Evolution (some with over 800 bhp) with twin turbochargers.
Specialized in high-end exotic cars (Koenig was an official Ferrari dealer at that time), it was no surprise he also offered tuning for the Lamborghini Countach, perhaps not as crazy as the Competition Evolution (showing a complete aerodynamic kit design with the help of Vittorio Strozek), the Countach received a different rear wing and restyled side sills that connected the front wheel arch extension to the rear one.
This 1983 Countach LP500S was repainted in a popular 1980's shade called 'Candy Apple Red', even the original wheels received a coat of this special red paint, on request Koenig would fit massively wide wheels from BBS or OZ ... as for engine tuning, Koenig often worked together with Franz Albert ... in case of the Countach a turbocharger could be installed resulting in about 500hp ... Koenig even had a twin-turbo setup available.
Interior wise you could go for the often used Recaro seats inside, his Ferrari tuning contained a complete interior makeover, this Countach was rumored to have received two Recaro seats in reversed black leather while the dashboard received reversed red leather.
Today Koenig is still selling tuning parts, but they no longer build complete cars like they did in the Eighties and Nineties ... so perhaps the name doesn't ring a bell as loud as it did in the past ... but it is still one of the most important tuners in automotive history, and a scale car of this special Countach hasn't been done in 1/18 scale ... until GT Spirit released it recently.
Finished in the stunning Candy Apple Red metallic paint, the deep shine on this model is just amazing, sure the paint isn't perfect on this model, there are a few flaws, but in terms of shelve presence it doesn't get much better than this ... the paint just glitters under light, I personally love this shade.
On the inside, we find the standard seats and dashboard, all black, the central console is nicely detailed with air conditioning controls and naturally the classic 80's cassette player, even the dashboard cluster with the analog dials and the steering wheel look really nicely replicated in 1/18 scale ... keep in mind this is a sealed resin model, so nothing opens, but from the outside, this model looks really nice.
The four exhaust pipes look really well, the deep wheels are great too, and the thread pattern on the tires is period correct for being Pirelli P7 tires ... back then there weren't any P Zero yet, this was the pattern used on these 345mm wide mastodonts. The overall stance of this GT Spirit Lamborghini Countach Koenig Specials seems to be correct, she sits low enough to look accurate for that era (LP400 S models initially sat lower on their axles, LP500S was riding a little higher).
So is this a perfect model then? Honestly, I don't think this is possible, and this GT Spirit 1/18 model is very, very nice looking ... but there are a few issues that caught my eye.
Take a look at the side intake, that famous Naca styled duct that starts on the door and continues on the rear fender ahead of the rear wheel ... that is a big opening on the Countach normally, GT Spirit decided to paint it black ... which might be ok, but they only painted the upper half of the intake ... I just don't understand that. In real life, this is a large, full height opening that even holds the fuel filler cap (on both sides by the way).
The same happened to the horizontal grilles on the front bumper, there should be streaked fins in there, GT Spirit just painted them flat black ... it those little details that let this model down a little, from a distance these don't show, and at first glance this is a really, really good looking model, but when you look closer you do find a few mistakes.
Also Koenig actually made two different side sill designs, one as seen on this GT Spirit replicated Countach LP500S and another design with intakes in front of the rear wheels ... as both exist this isn't a mistake on this model, just one of two versions.
The Candy Apple Red shade on this GT Spirit Lamborghini Countach Koenig is a limited production model, each model has an individually numbered plaque underneath, my specific model has number 0036/1750, a very early production model.
Bottom line
So do you have to add this model to your collection? I would say yes, I like this shade and I love Lamborghini, so if I can add another, special model like this to my collection at a reasonable price I don't hesitate too much, so I ordered one the moment they became available in Europe ... I think this is a must have to be honest ... but keep in mind GT Spirit has also released a yellow version now limited to the Chinese market and a black one over a red interior special edition for selected dealers ... the latter one looked so nice I actually added it too, the black Countach on black wheels on a red interior is simply awesome.
our RATING
| | | |
| --- | --- | --- |
| Overall rating | | 8/10 |
Original price : € 99