LB-Works - page 1
Lamborghini Aventador LB-Works
1/18 by GT Spirit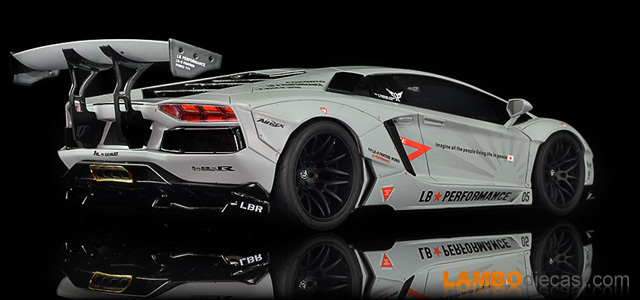 The amazing looking, fighter grey Lamborghini Aventador LB Works, Liberty Walk wide body kit created in 1/18 scale by GT Spirit
Lamborghini Aventador LB-Works
1/18 by AUTOart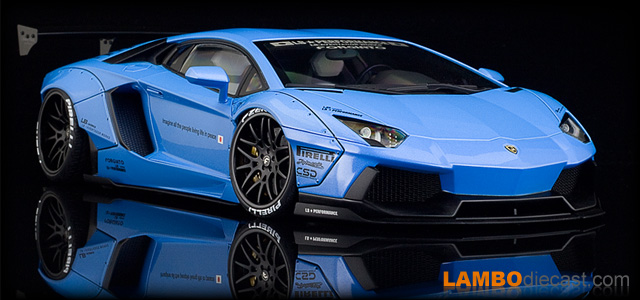 The impressive Lamborghini Aventador LB-Works widebody model in 1/18 scale by AUTOart in the original light blue shade as presented by Kato-san
Lamborghini Aventador LB-Works
1/18 by JUC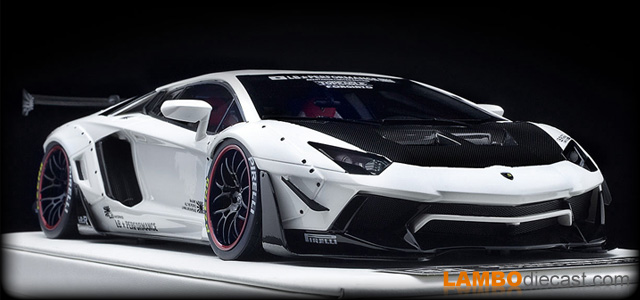 This is my first 1/18 scale Lamborghini model made by JUC, this one is the LB-Works Limited Edition, also known as the 2.0 version. This really is a high-end model, finished in bright white it looks amazing
Lamborghini Aventador LB-Works
1/64 by True Scale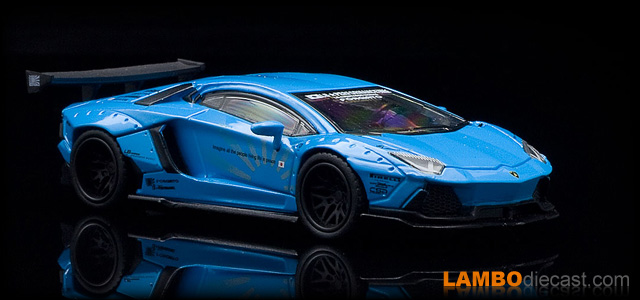 These 1/64 scale models might be considered toys, but some of them are real collector's items, this blue LB-Works Aventador is very nicely finished for such a small scale model.
Lamborghini Huracan LB-Works
1/18 by AUTOart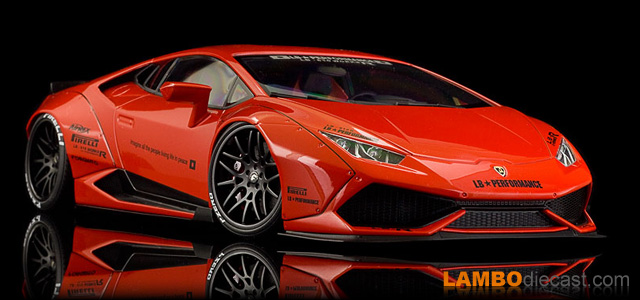 A 1/18 scale model of the Lamborghini Huracan LB-Works wide body has been around for a while, but until AUTOart came out with their version I didn't add it yet.
Lamborghini Miura LB-Works
1/18 by GT Spirit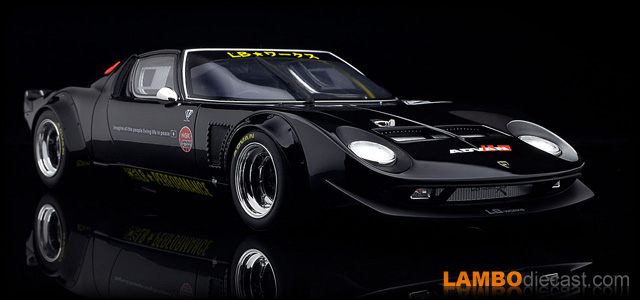 Fear not, this is not a real Lamborghini Miura that has been cut up to add wide fenders, this is a replica turned into an LB-Works by Kato-San recreated in 1/18 scale by GT Spirit
Lamborghini Murcielago LB-Works
1/18 by AB Models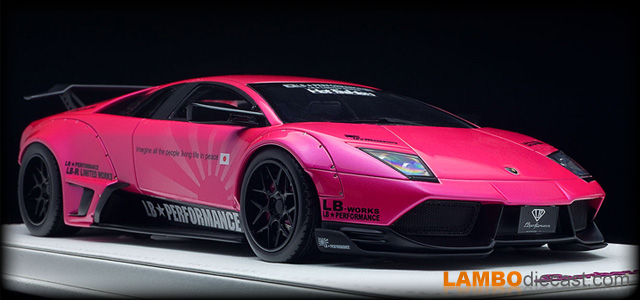 An absolutely amazing looking, pink Lamborghini Murcielago LB-Works in 1/18 scale, with touches of pink carbon fiber on the interior.